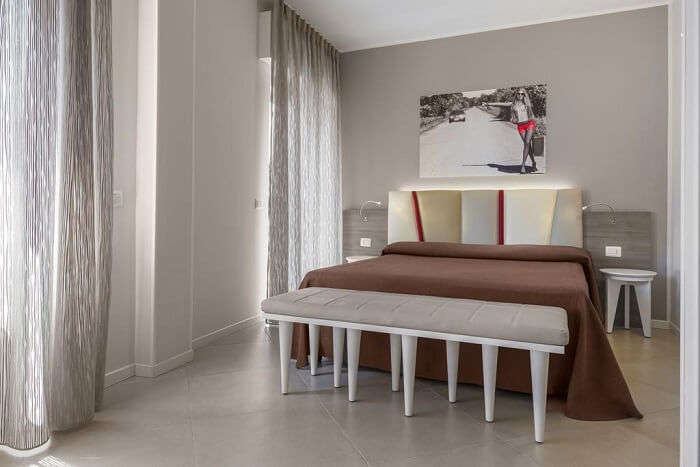 Surrounded by the Indian and Pacific oceans, the scenic country of Australia includes the beautiful island of Tasmania and main region of the Australian continent. Australia is considered to be the world's sixth largest country by area and the beautiful guest houses in Australia makes the place a second home to your vacation. Australia has few beautiful cities and several small cities to offer a lot to its tourist. Some of the prominent cities of Australia are Sydney, Canberra, Melbourne, Perth, Adelaide and Brisbane.
It is the only place in the whole world which has wide variety of Kangaroos although Tree Kangaroos are found on the island of New Guinea. Australia is also a paradise for shopping lover, if you are planning to visit Australia, doesn't forget to but the famous chocolates and wine they have while your way back home. Some local jewelry and handicrafts would be the other must have list for the shopping lover.
Best Guest Houses In Australia
There are several guest houses in Australia who are dedicated to serve all the needs of its travellers and serves with utmost care. Few are the some guest houses in Australia you can mark for your next stay:
1. Moonburra Stay
With the amenities of 4 guest rooms, outdoor pool, breakfast, air conditioning and Wi-Fi availability this is a pleasant stay for the tourist. This place offers a garden, picnic area and barbecue grills to please its visitors. Check-in time of the hotel starts at 2 PM and check-out time is 10 AM. Please remember that pets are not allowed in this place and don't forget to bring government issued photo ID card with yourself.
Must Read: New Year In Australia: Welcome The Upcoming Year Before Anyone Else Only Here!
2. Above Bored Bed And Breakfast
This guest house is situated at North Perth, Australia being one of the decent and reasonable places to stay. The place is situated near the beach with 3 guestroom, terrace, air conditioning, free Wi-Fi and a 24 hour help desk. The visitors also get the advantage of free breakfast and free parking at their space. The guest house is adorned with a beautiful garden, a library and an exquisite fireplace. Presence of the picnic area is the add on feature of this place.
Suggested Read: Snorkeling in Australia: 10 Best Spots For Enjoying The Aussie Snorkeling
3. Little St Kilda
This is one of the spacious guest houses in Melbourne, Australia. The place has a period style architecture and elegant decoration. The guest house is spacious with the facility of free Wi-Fi throughout the areas. A spacious lounge area with an open fireplace makes the place more outlined. Other facilities include a gourmet kitchen, dining seating for 8 people and complimentary laundry facility.
Suggested Read: 9 Best Australian Cafes For Those Big Time Foodie Travellers
4. Captain Homes Clarendon Street
This guest house is situated in Southbank, Melbourne. Being situated within a close range of Eureka Tower and 1.3 Km of Melbourne Convention and Exhibition Centre; this is one of the best places to stay in. The place offers an air conditioning and a private bathroom in Melbourne. There is a casino and an outdoor swimming pool which makes the place exquisite and one of a kind. The rooms are occupied with a dishwasher, oven, a desk and a kitchen and microwave in some rooms. The area is a comprised of a fitness centre as well. Major destination sites such as Melbourne Arts centre is 1,4 Km from the guest house and 1.8 Km from Etihad stadium.
Suggested Read: Drop Everything And Head To These 9 Islands Near Australia Now
5. Verona Guest House
This is one of the cheap guest houses in Sydney, Australia. The place offers a shared lounge and a free Wi-Fi. The popular Star event centre is 2.2 Km from the place and International Convention Centre is 2.5 Km away. The nearest hotel is Kingsford Smith Airport which is 9 Km from the guest hotel. As much thrilling and exciting is to travel to the new places as it is needed to have a comfortable and cosy space for rest and rejuvenate for the next day. Australia has some amazing perks of its visitors in its landscape, wildlife, pilgrimage and culture and their guest house make sure to make the stay as comfortable as one need.
6. The Baxley Bondi Guest House
This guest house is situated in the Bondi district of Sydney. This is a newly constructed property built in 2018. The property is rated as one of the best place to stay in Sydney having the facility of refrigerator in each room. The famous Sydney Opera House is situated 8 Km away from this location which makes it one of the desired place to stay for the trip.
Suggested Read: Scuba Diving In Australia: 10 Best Spots For Indulging In Diving Activities
7. The Manere Guest House
This is a 4 star accommodation in Sydney stuffed with the amenities of shared kitchen, shared bathroom, desk, wardrobe and a flat TV. The property also owns a beautiful garden for its visitors. The nearest airport is Kingsford Smith Airport which is around 14 Km from the location. So, while you're out and about in this country be sure to check out this amazing stay to have a comfortable experience. Be sure to explore the wildlife in Australia as it is also known as the 'The land of Kangaroos' because of its uniqueness to have Kangaroos in its land.
8. Sandy Bottoms Guest House
This beautiful guest house is situated in Manly, Sydney. The property offers a wardrobe, TV and sofas in all the rooms. The guest house also has a shared kitchen and a spacious dining area. This is one of the best places to accommodate for the stay. The property is 4.1 Km away from Luna Park and 5 Km from the Overseas Passenger Terminal.
It is said that this country was inhabited by indigenous Australians for about 60,000 years before the first British settlement in the late 18th century. History said that Australia gets its official name 'Commonwealth of Australia' on 01 January 1901. Being the world's 13th largest economy, Australia is one among the highly developed country at present.
Further Read: Paragliding In Australia: 10 Best Places For Touring The Australian Sky
Australia has so much to offer to its visitors ranging from Sydney Opera House to the Great Barrier Reef Marine Park, from the desired photographic location of Uluru-Kata Tjuta National park to eye-catching Sydney Harbour Bridge. There is something to everyone; all age group can find their favourite spot in the wide spectrum of the land. Plan your next trip to Australia with TravelTriangle and visit the land of Kangaroos and make your stay pleasant with these beautiful guest houses in your refusal.
Looking To Book An International Honeymoon?
Book memorable honeymoon on TravelTriangle with 650+ verified travel agents for 65+ domestic and international destinations.
---