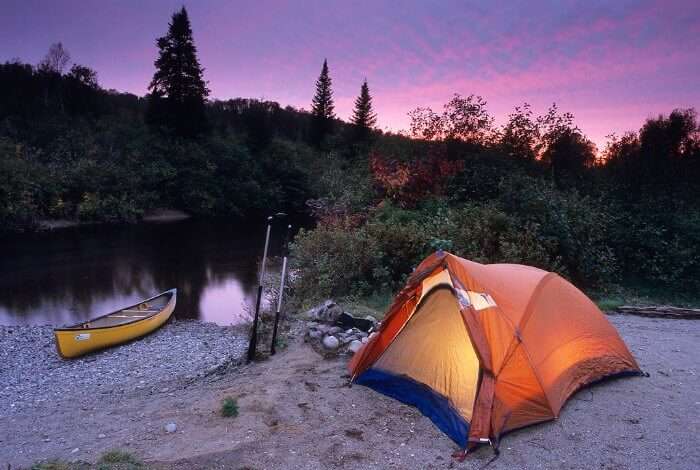 "It feels good to be lost in the right direction."
If you've got the travelling 'keeda' in you and you want to explore the most interesting, weird, beautiful, unexplored destinations in the world, this piece is just for you! 30 handpicked destinations that you must visit once in a your life. Each of these destinations comes with an assurance of memories worth a lifetime.
1. Amsterdam, Netherlands: 'Cause here nothing is illegal ;)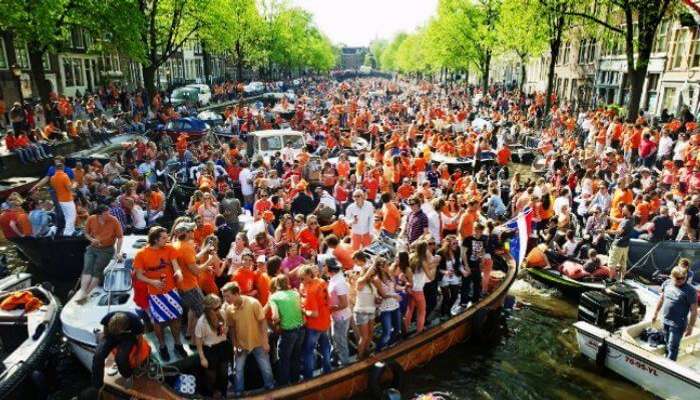 When someone says Amsterdam, the first things to pop up in your mind are its famous red light district, their countless canals that encircle the city, street food, lots of booze, limitless fun. You can visit their multiple museums or the multiple sex shops, you can be just a normal calm tourist, or you can be the crazy whacked up traveler. Go ahead get lost in this city of no boundaries.
2. Skydiving- Mt. Everest: It just doesn't get better than this!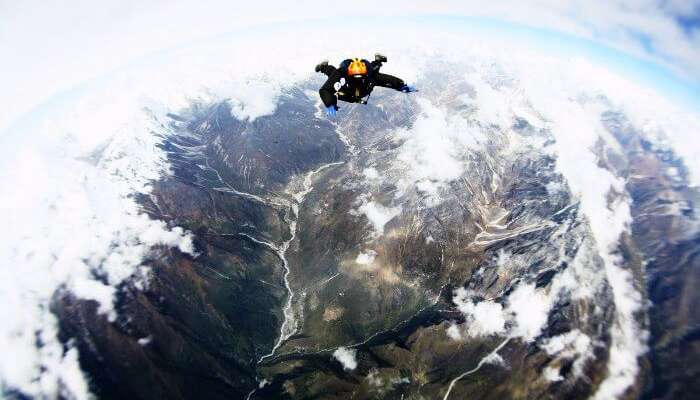 People who reach the tip of the Everest feel like on top of the world, well if you are a little lazy for trekking, you can still reach on top of the world. Just go sky dive in front of Mt. Everest- the world's highest drop zone at a whooping 29,035 Ft!! Feel on top of the world.
3. Gift yourself a trip you'd remember for a lifetime. Head to Budapest, the backpackers paradise and live away like there's no tomorrow.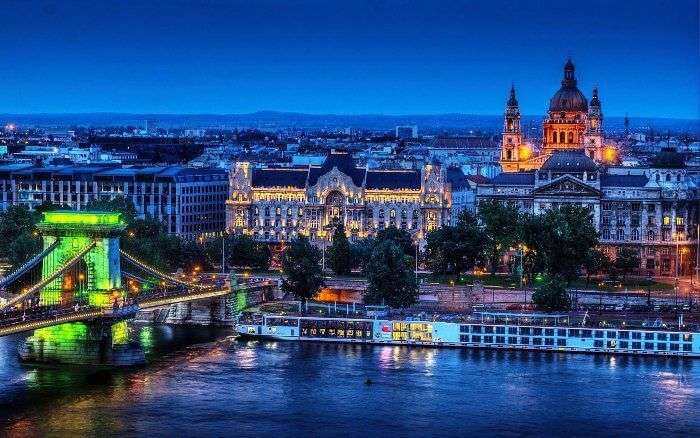 Whether you are looking to relax in a Turkish bath or watch the sunset, Budapest gives you all. World class Opera, Delicious Hungarian Cuisine, museums and architecture and multiple outdoor activities, you name it and Budapest has it. So pack your bags and get going.
4. Overcome the fear of depths as you dive into the Great barrier reef and trust us, you'll never be the same again!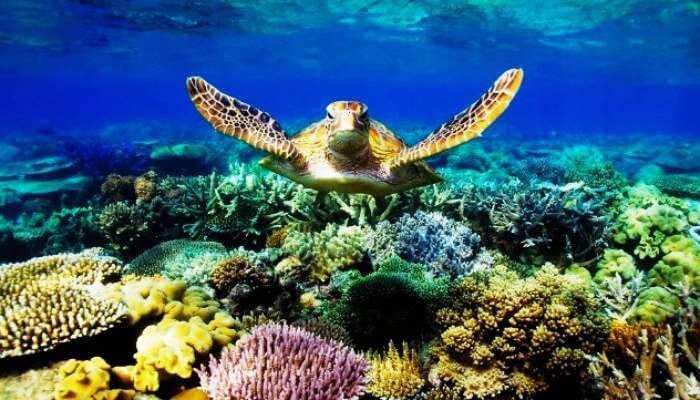 There is diving and then there is scuba diving in the most beautiful reef of the world. Sink deep down into the crystal clear waters of the sea and let the colorful marines sway past you. A sight to behold, you might just want to stay there forever!
5. Victoria Falls: Here – you could cliff dive too!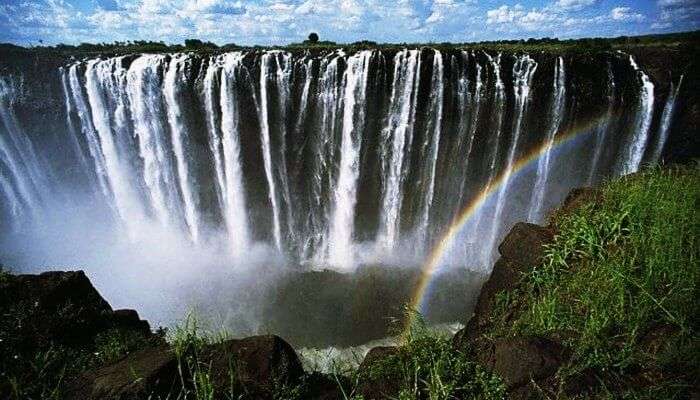 The placid Zambezi River transforms into a ferocious current of water that falls over this basalt cliff through a series of gorges. This breathtaking waterfall is the largest one on the planet. And if you visit Victoria Falls during any of the drier months then you get to jump into a natural pool and reach the precipice over which the water plummets down a height of 108m. The rock lip or what the locals call the Devil's armchair is the only thing that separates you from your one way trip Satan's house.
6. Adventure at another level: Ash board over an active volcano at Cerro negro mountain, Nicaragua!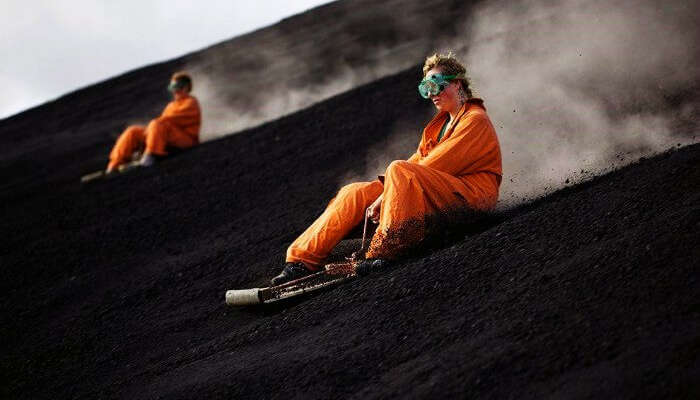 All you skateboarders, it's time for you to pause your daily skating in-between the bustling city crowd. Rush straight to Cerro Negro Mountain where you can race down an active volcano at 30mph on a little piece of wood.
7. Go caving at Naica Mine, Mexico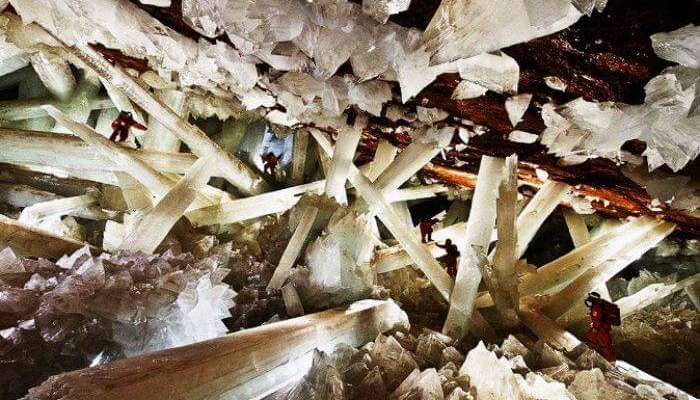 Naica mine is a working mine famous for its remarkable crystals. Known as the crystal cave of Giants, it is approximately 1000 feet down. There is another chamber in this mine which is called as the Cave of Swords. These crystals resemble an underwater reef. Although this place looks like its frost bitten, the heat steadily increases as you descend the vertical drop. When inside the great cathedral of crystals, the pressure of intense heat create a gamut of emotions and perhaps hallucinations.
8. Awaken your senses at the majestic Himalayas- the holy trail for trekkers, peace seekers & everyone else!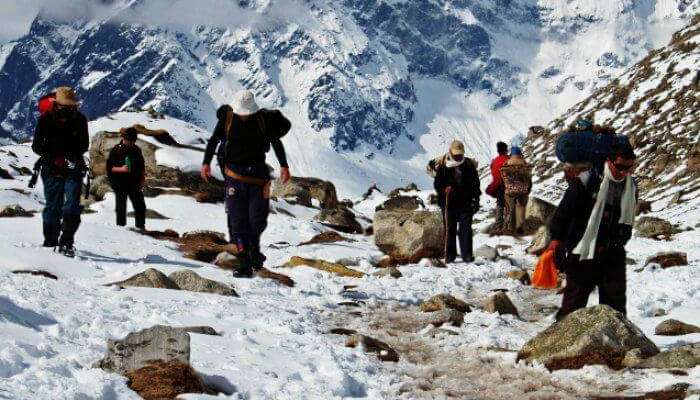 From Bara Bhangal trek to Bandarpunch, chadar trek to Dayara Bugyal, Deotibba Hampta Pass to Bhubu Pass, Neel Kantha Base Camp to the Everest Base Camp and many more. Himalayas are the true stress busters, for it has multiple experiences on its platter just for you. So just keep calm and Himalayas on!
9. Cycle away to glory at Cliffs of Moher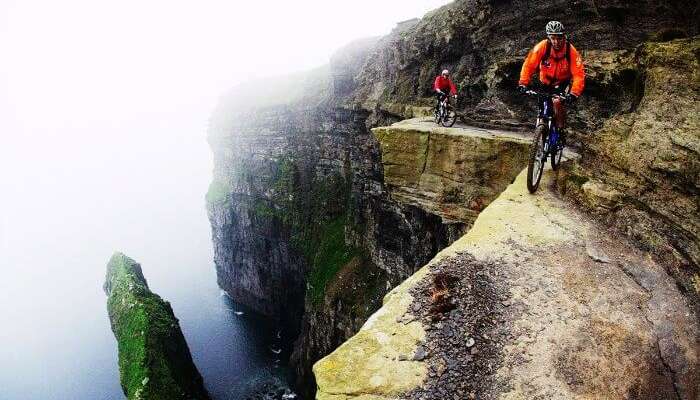 Enjoy this eco friendly sport on the cliffs of Moher, one of the world's coolest biking trails. Cycling along the coast and climbing up the cliff at the same time is a magnificent experience. But one slip from here, then this will be the last thing you'll ever experience, so better be cautious out there!
Must Read: Deadly And Enticing Destinations In India For the Bravehearts
10. Take your love for camping to another level as you sleep hanging from a tree in Germany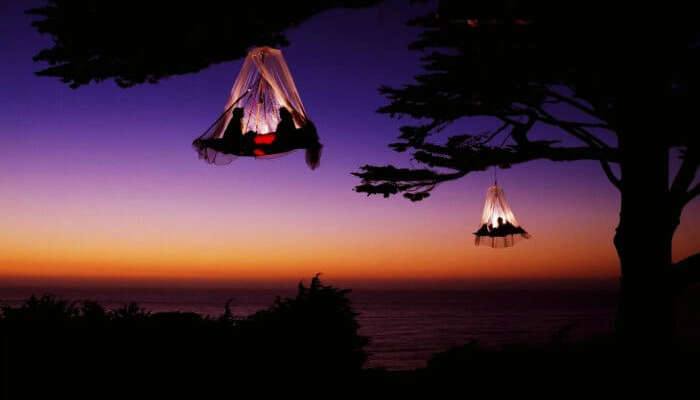 As simple as the name suggests, it is camping in a tree. Whether you are alone or with someone doesn't really matter here. All that matters is you are doing it. It's an exquisite experience to be hanging from a tree with serene surroundings.
11. And if that doesn't excite you enough, head to North Wales to spend the night a ROCKing way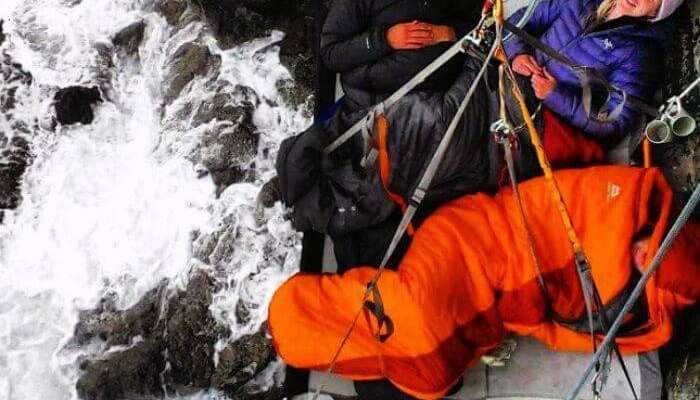 Here's a camp where you can wake up in the morning to fresh breeze shuffling your hair, and hear the soothing sound of water splashing against the rocks. But you can't wake up and step out' of your camp, unless you are looking for a free fall! So go ahead and reserve your 'hotel room' to wake up to stunning views!
12. Walking, trekking, sea walking are a passe – overcome your fear of heights with Sky Walking in the Alps!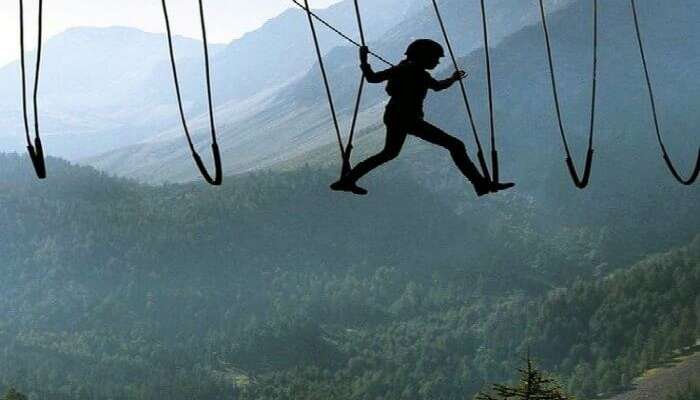 If you have a love for heights and want to try something absolutely crazy – this is the place for you! Head to Italy's most amazing and frightening festival ever; the International Highline Meeting on Monte Piana and you'll get to try some absolutely crazy adventure!
13. Travel to New Zealand – and you'd never want to return!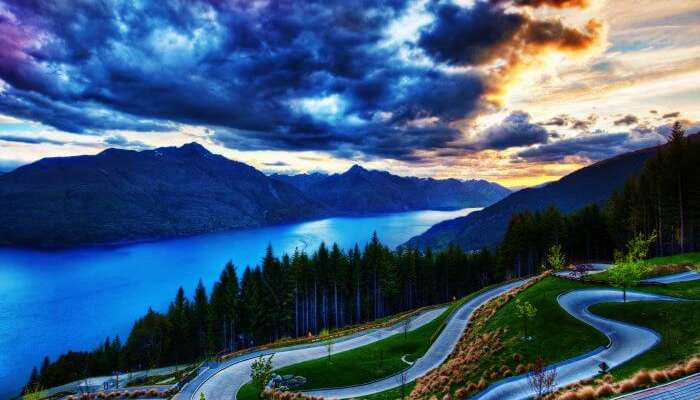 Road trips, cliff diving, sky diving, para sailing, skiing, serenity, hidden escapes, breathtaking views – you name it and New Zealand has it! A trip to New Zealand while you're still young will leave you coming back for more!
14. Experience gravity against gravity at the mystery spot in California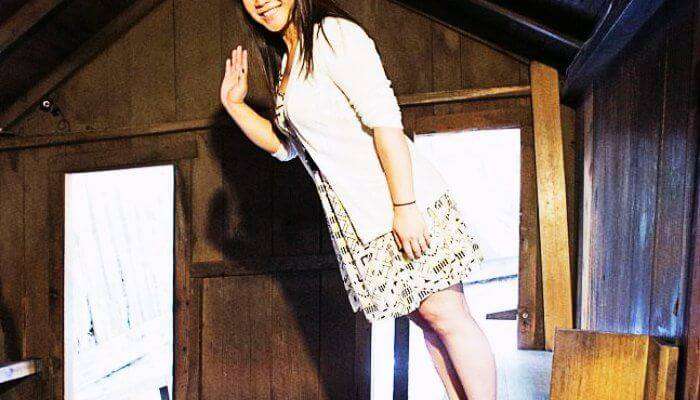 Defy nature and push gravity away for a change! This place of gravitational anomaly is sure to sweep you off your feet with some mysterious responses and crazy experiences.
15. Explore the richness of traditions and beauty of the nature altogether in Bhutan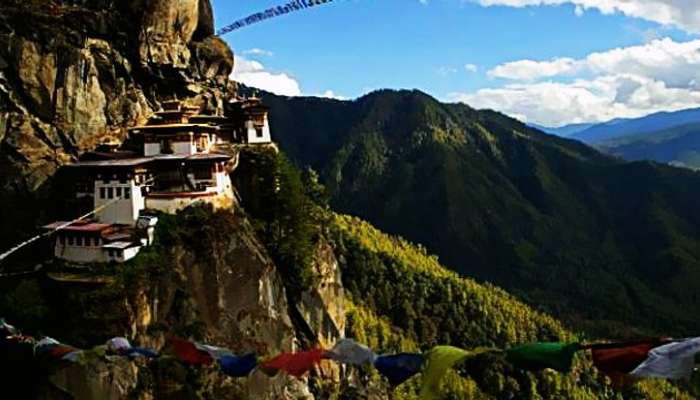 Seek peace – inner peace! For once, plan a trip to the cultural capital of the Shangri La's and experience the divine positivity in the atmosphere. Breathtaking views, untrodden trekking trails and colors await you at Bhutan!
Must Read: Reasons Why You Lose A Lifetime Travel Experience If You Miss Out Bhutan
16. Trek through the jungles to reach the magical Plitvice lake in Croatia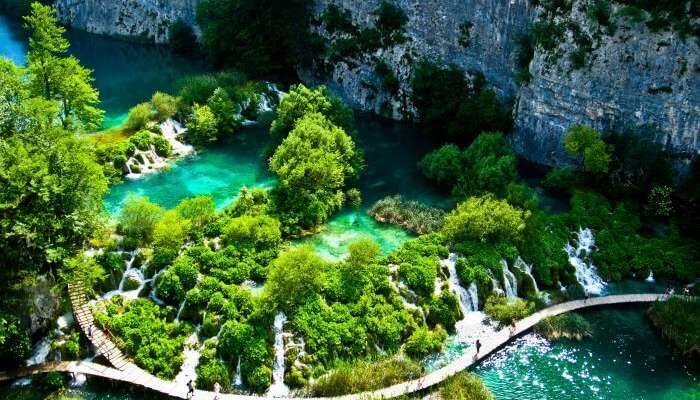 No this isn't an ordinary lake. Surrounded by heavily forested national park, 16 crystalline lakes plunge into each other over a series of waterfalls. There are footbridges and pathways for a stretch of 18km that snake around the edges, under and across the rumbling water. Hovering over this pathway are clouds of butterflies which is a mesmerizing view. Although one is not allowed to get into the waters here, you definitely won't regret your visit to this heavenly visual.
---
Planning your holiday but confused about where to go? These travel stories help you find your best trip ever!
Real travel stories. Real stays. Handy tips to help you make the right choice.
---
17. Leh-Ladakh for the ride of your life on the hightest motorable pass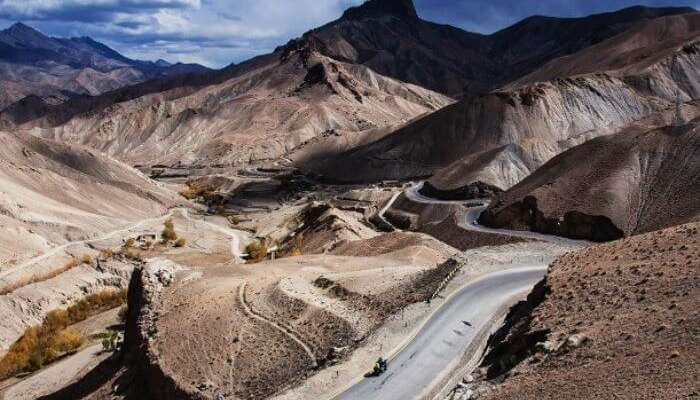 All you bike lovers, you haven't ridden on any roads until you take your beast to the inviting roads of Leh-Ladakh, surrounded by miles and miles of picturesque beauty.
Must Read: The Spell Binding Effect: 10 Places To Visit In Leh Ladakh
18. You may be an atheist, but a trip to Angkor wat will awaken the explorer in you!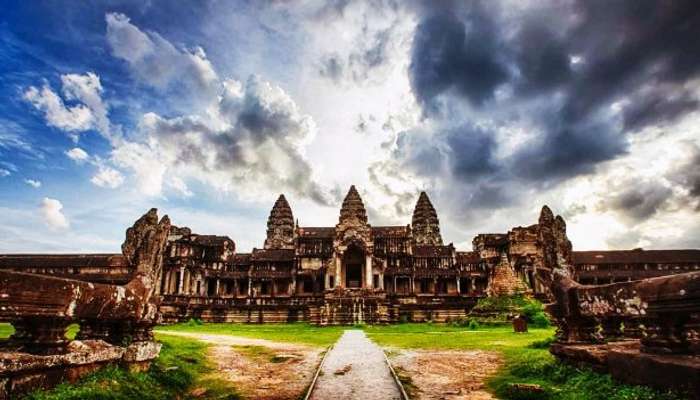 The surroundings of Angkor wat indicate a pomp and luxury that surpasses everything else. Make sure you are fit enough when you visit this place. You'll have a lot of walking and climbing to do, in order to fully explore its beauty.
19. Camp in the arids of Wahiba desert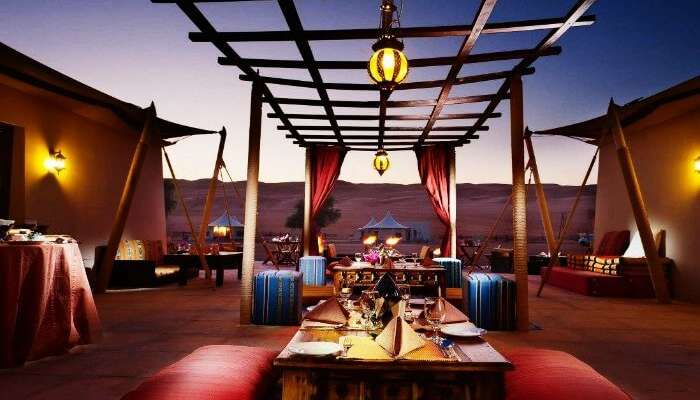 This desert camp is one of its kinds; if you like the sands, devoid the water around it, then this is the place to be. This desert escapade is sure to provide you sheer relaxation, while you are surrounded by endless red gold sand dunes.
20. In love with stars? Aurora Borealis to be swept off your feet!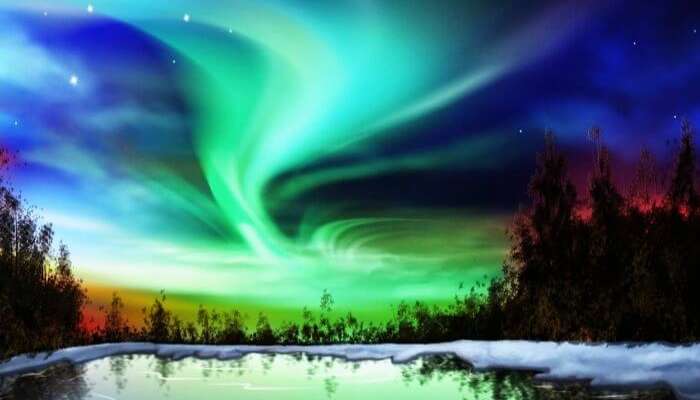 Fantasy exists! You'd never have seen anything so beautiful and magical ever. Plan a trip to Norway and head for the Northern lights. Spectate at the sky as it changes colors throughout at night.
21. Explore the mysteries of our existence at Pyramids of Giza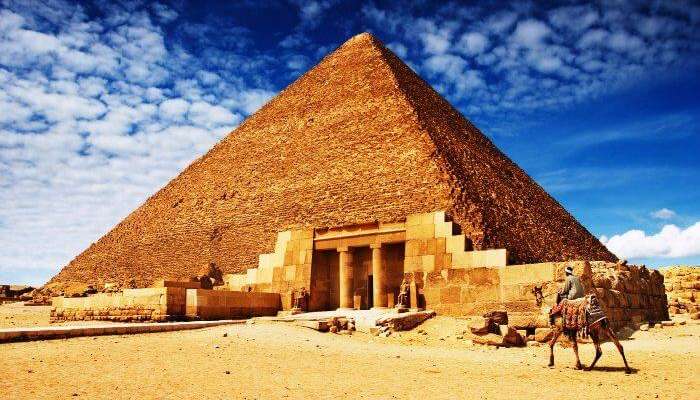 Although we are not going to encounter the Scorpion King or have any near death fights with a mummy like Rick O'Connell or Evelyn Carnahan did in The Mummy movie series, we are sure to be left awe-struck by the precision used in construction of each of these massive structures and the mysterious stories the well preserved bodies behold.
Must Read: 20 Killer International Trips Which Will Cost You Less Than An iPhone
22. For ultimate musical wilderness – Burning Man, Sans Fanscico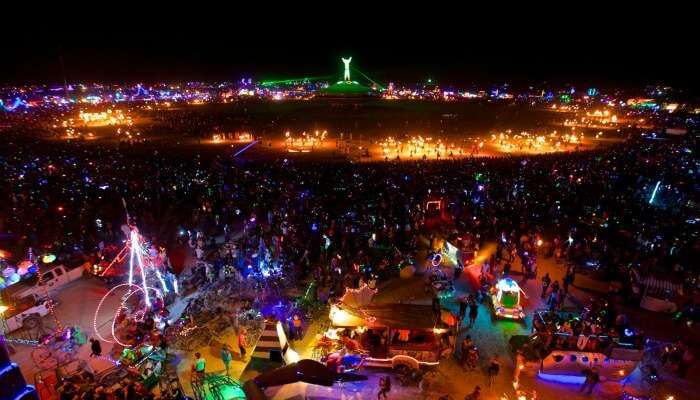 You ain't never had a party, till you come to a party in my city! Once a year, tens of thousands of people gather in Nevada's Black Rock Desert to create Black Rock City, a temporary metropolis dedicated to community, art, self-expression, and self-reliance. Head to this crucible of creativity to explore the never ending madness.
Must Read: India's Most Insane Music Festivals
23. Spectate at the natural wonders of Tianzi mountains in China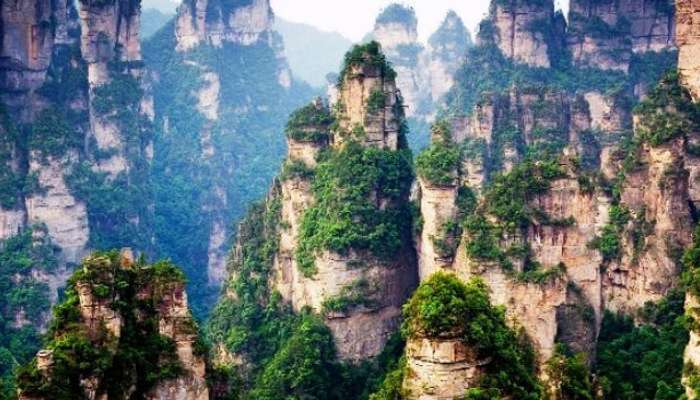 This nature's wonder is sure to leave you spell-bound for a long time. The Highest peak in this region stands 1262 meters above the sea level. The Tianzi Mountain offers splendid views of peaks. This destination boasts about the Sea of clouds, the radiance of moonlight, the rays of sun and the pure white snow in winter.
24. Splurge luxuriously on yourself with an international trip to Khao San road, Bangkok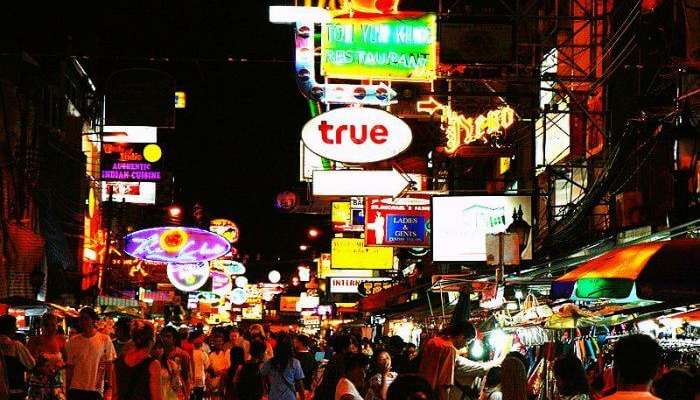 Thailand is super affordable and super entertaining. A visit to Bangkok in your twenties will be worth a trip. To add on to the beautiful island country is its rich night life, myriad cultural experiences and sandy, sunny beaches. Head for a super inexpensive roller coaster ride!
Must Read: How To Plan A Perfect 5 Day Holiday To Thailand With Friends Under 30k
25. Head for a wet 'n' wild trip to the biggest, mysterious, and most beautiful Amazon Forest and the beaches of Brazil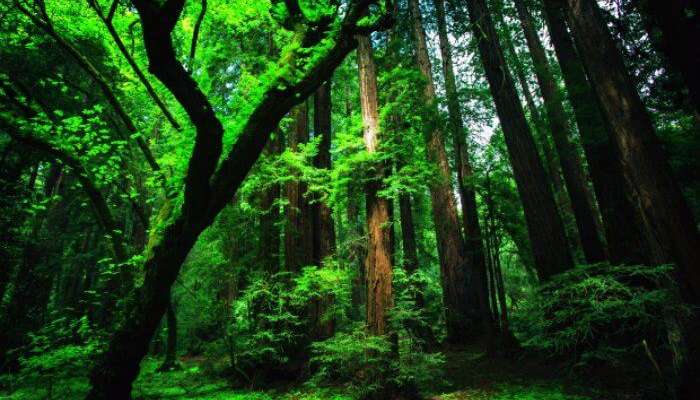 While Amazon never fails to surprise every visitor with its thick forests and an array of species, the beaches of Brazil are equally enticing too. Indulge in some jungle treks and chill at the beaches playing volley ball.
26. Greenland or Alaska to see the never setting sun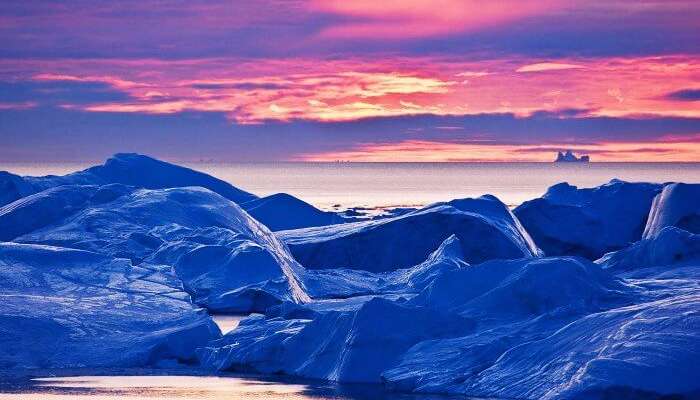 Witness the never ending days, the never setting sun and the beautiful landscapes of Greenland or Alaska.
27. Get sloshed over the Belgium beer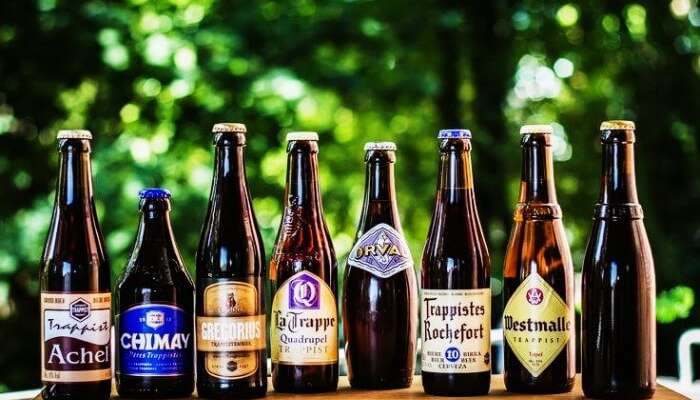 When in doubt, drink beer! And what better than travelling for beer? Plan a trip to the hipster capital of the world and get sloshed over a variety of beers.
28. Travel to the Isle of Skye – Scotland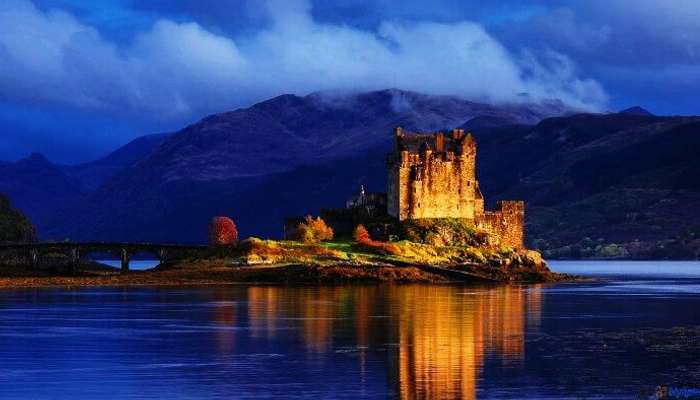 Backpack across the Scottish Highlands and experience Scottish culture at its best. Explore the majestic castles, the gorgeous hills, verdant rolling slopes and the serenity to relax and unwind completely.
29. Spain to create ZNMD moments with your best pals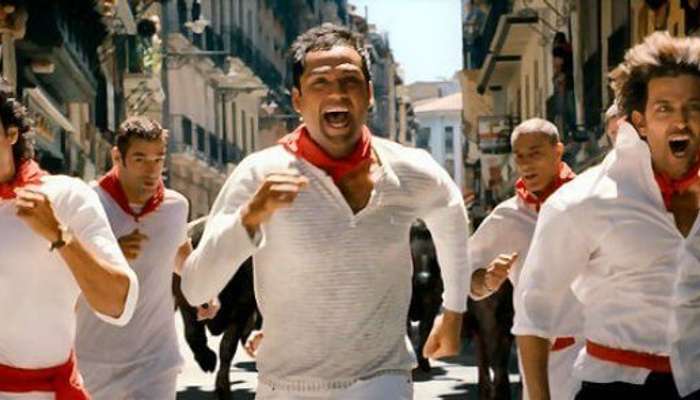 As crazy as it may sound, but planning an international trip with your friends to this beautiful country should definitely be on your bucket list. Relive the moments, feel the thrill and let yourself free!
30. Greece for a dive above and below the stars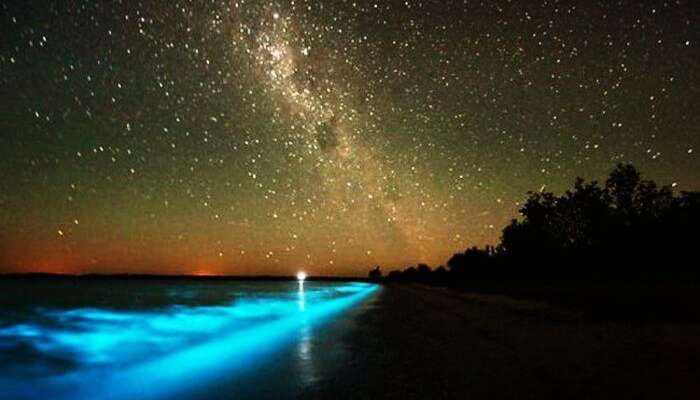 Night diving doesn't get better than this! As mystical as it sounds the glittering seabed below you and the shining stars above you visible though the crystal clear waters is an experience of a lifetime! Fancying it already? Just go dive!
So, are you up for an adventure ride filled with lots of excitement and thrill. Take Risk and Conquer your fears. Like they say, you only live once, but if you live it right, once is enough!
Explore. Dream. Discover.
Further Read: 30 Places To Visit In India Before You Turn 30
---
Looking To Book A Holiday Package?
Book memorable holidays on TravelTriangle with 650+ verified travel agents for 65+ domestic and international destinations.
---
Comments
comments