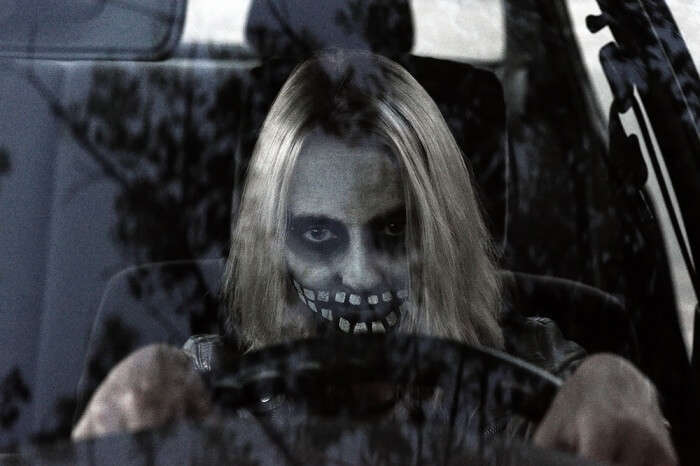 Most of us would have heard of terrifying ghost stories from someone at some point of time. But at times, it becomes hard to believe such stories until and unless one encounters such incidents in real life. If we go by the law that, "every action has an equal and opposite reaction", then we might have to believe that there exists some negative energy to balance the positive energy, around us.
Such theories might just force you to believe in the concept of haunted places. These places need not necessarily be near graveyards, or forested areas, but can be found anywhere in the world. Even a place as busy as Gurgaon, is home to numerous scary places where people have felt the existence of such negative energies.
So, if you are on a hunt for adventure in this bustling city, then travel past these most haunted places in Gurgaon, to see if these stories are true or just a hoax.
Top Haunted Places In Gurgaon
1. Saffron BPO- Tale Of A Dead Employee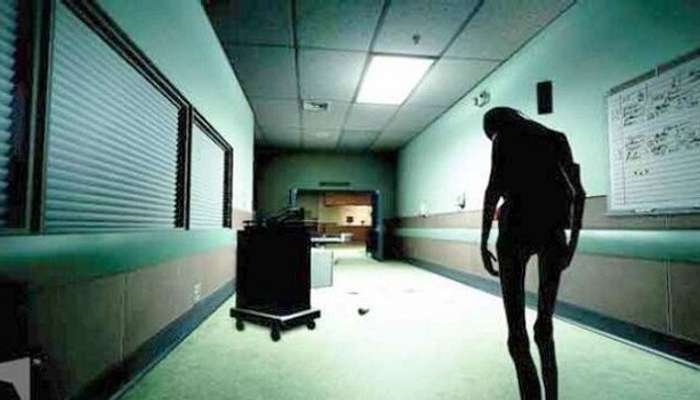 Suggested Read: 25 Most Haunted Places In India And Their Real Ghost Stories
Saffron BPO is, till date, one of the most haunted places in Gurgaon with a frightening story of an employee who had passed away even before she was employed.
According to various sources within the BPO, a lady by the name of Rose, who was working in the company since a long time, went missing suddenly. After enquiring from the landlord of her apartment, the employees learnt that no such lady ever lived in that house. Astonished by this news, the employees tried to dig deep into the case which led them to discover that she had passed away years ago.
This story of haunted BPO in Gurgaon traumatized the employees, and later it was found out that the office was built on a graveyard, which could have been a possible reason behind this horrific incident.
---
Long Weekend Trips Starting @ Rs 3499/-
Take a trip to spend the upcoming long weekend with your buddies.
✓ Stay at 4 star rating hotels with local sightseeing, meals and transfers.
✓ Travel in AC coach round trip (from Delhi).
✓ All Inclusive Deal– Camping, Jeep Safari & Trekking as per itinerary
✓ Sign up NOW to celebrate the long weekend out of town!
---
2. Aravalli Biodiversity Park- Dead Couple's House
A particular area of the Aravalli Biodiversity Park near the Mahipalpur and Palam range is known for certain paranormal activities that occur during the night. It is believed that this place is haunted by the spirits of an abused couple who were suffering from some sort of mental disabilities.
One can witness various strange activities such as self-immolation, cannibalism and sky burials in that particular area during the night, due to which this area is regarded as the most haunted place in Gurgaon.
3. Farrukh Nagar Fort- Guarded By The Loyal Spirit
According to a legend, the Farrukh Nagar Fort, bordering the Sultanpur Bird Sanctuary, is inhabited by a spirit since the time of construction of the fort.
It is believed that the spirit guards the royal treasure of the fort, and hence, any treasure seeker who has tried to break into the fort has ended up being blinded, and kicked out of the fort.
All these incidents have rendered this area as one of the most haunted places in Gurgaon. You too, can try your luck and see if you can come out in the same condition that you stepped in.
4. Pahari Street- Story Of The Ghost Car
Suggested Read: 20 Most Haunted Places In The World
Pahari Street is also considered as one of the top haunted places in Gurgaon because of the stories of a Ghost car that roams around that particular area with the sole purpose of damaging the passing by vehicles.
According to various stories, it has been discovered that this ghost car intentionally crosses other vehicles at such a speed that the driver is compelled to change his path which leads to his fatal end. And the most horrific part of the story is that the ghost car has never been spotted after such ghastly incidents.
5. Ashoka Vihar Flyover- The Lost Ghost
Ashoka Vihar Flyover also possesses its own version of being possessed by the spirit of a lost ghost. Many passerby's have claimed to have encountered the spirit of a lady who obstructed their path to ask for directions to a certain place.
The ones who had stopped to help her out, ended up losing their own way, and mind forever. Stories of such dreadful experiences at this particular flyover have rendered it as one of the top 10 haunted places in Gurgaon.
6. Apartment Building In Sector 7- The Resident Evil
You might have heard numerous stories of haunted houses, and the spirits that inhabit such places. But the story behind this haunted house in Gurgaon might scare the hell out of you.
Imagine living in an apartment where conversations from the washroom drop onto your ears, in the midst of quiet nights. And when you gather the courage to check for someone's presence, emptiness is all that you find inside the washroom. This is how traumatized the residents of this apartment were, when they revealed such incidents to the public.
Many of the residents have even heard voices calling them. People who have lived there for a long span, are said to be suffering from depression and hallucination. Some believe that the noises are of a man who was brutally killed in the washroom of the apartment. However, the history to this haunted house is yet to be confirmed.
7. MG Road- The Lady Spirit
Suggested Read: 12 Most Haunted Places In Goa: Sources Of The True Ghost Stories In Goa
The bustling Gurgaon-Mehrauli stretch that we all hate due to its traffic issues, is believed to be spooky at night.
Many BPO drivers have claimed to have witnessed a lady in white saree who runs alongside the vehicle with her long tongue and scary eyes, popping out to reach them. The lady is said to be a victim of a car accident, that took place several years ago, and now her spirit roams around this deserted stretch of MG road at night, making it one of the scariest haunted places in Gurgaon.
8. Cyber City- The Haunted School
Cybercity, which we all perceive to be posh and bright, was once a barren land with a lot of negative energies hanging around, and is now claimed to be one of the most haunted places in Gurgaon.
This gruesome story relates to a school that was being built on a land in Cyber City. The concerned authorities of the school had a hard time finding caretakers and guards for the land. This was due to the fact that the previously employed guards were traumatized throughout their night duty with dreadful screams of children, and were not able to handle the haunted environment and thus, ran away.
Later, it was discovered that the school was being built on the site of a children's graveyard. The school authorities, then conducted rituals to get rid of the spirits, and now claim the land to be safe. But who knows, if the spirits pop out to haunt this place again.
9. Apartment In Sector 56-The Abandoned Area
Another apartment in sector- 56 Gurgaon has its own share of horror stories. This haunted house in Gurgaon is also believed to be possessed by some sort of spirit.
A resident of the flat, on sharing her horrendous experience stated that the house was full of uncanny activities. She could hear random knocks on the door, with no one outside. The lights went on and off suddenly on their own will. The most frightening part was when a toy car started moving on itself. These creepy activities made the family move out immediately.
Till date, the house is abandoned, and nobody dares to stay there as it is considered to be one of the most horrific haunted places in Gurgaon.
10. Saraswati Kunj- Haunted Housing Society
Suggested Read: 10 Haunted Places In Delhi And Haunted Stories Surrounding Them
The Saraswati Kunj society is a popular name amongst the list of Gurgaon haunted places with a story a story which might make you pee in your pants!
On account of the incidents narrated by several passerby's, it is believed that a 15-year-old girl, possessed by dual spirits of a man and a woman, haunts this creepy society. Many people have reported incidents of a girl sitting alone in the garden at night, and talking to herself in both masculine and feminine voices, while nobody has ever encountered such things in the daytime.
Terrified by such stories? Or do you possess the heart to explore these haunted places in Gurgaon all alone? Even if you don't believe in such stories, just be careful while you travel past these creepy places. And, if you know of more such places, do let us know in the comments section.
---
Long Weekend Trips Starting @ Rs 3499/-
Take a trip to spend the upcoming long weekend with your buddies.
✓ Stay at 4 star rating hotels with local sightseeing, meals and transfers.
✓ Travel in AC coach round trip (from Delhi).
✓ All Inclusive Deal– Camping, Jeep Safari & Trekking as per itinerary
✓ Sign up NOW to celebrate the long weekend out of town!
---
Comments
comments
Category:
Gurgaon, haunted, NCR, Places To Visit