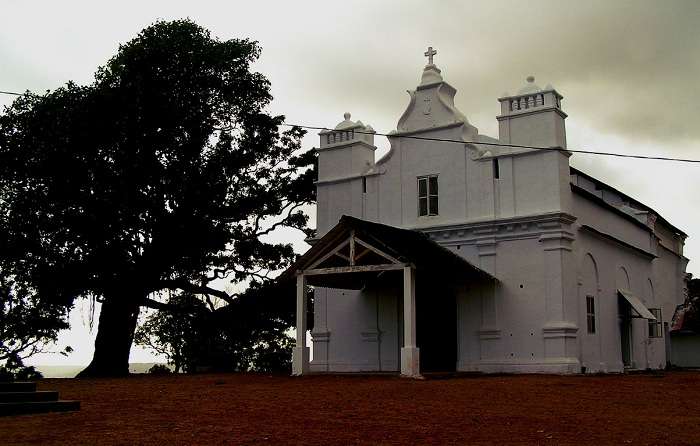 Goa is famous for its nightlife, beach parties, water activities, casinos, and some great food. But the city has a dark side, which has been kept under the wraps, and for good reason.
There are churches all across Goa. And ironically, there are too many tales of ghosts and spirits associated with them. True or rumors, but the stories of paranormal activity around these places have been in the news often. If you are on a trip to Goa, add a different sort of adventure by visiting the most haunted places in Goa. And if you're a resident, make sure you check them out at least once.
11 Best Haunted Places In Goa
Check out the list of most haunted places in Goa that you should definitely visit on your trip. Keep scrolling down and read along!
Three Kings' Church
Igorchem Bandh
Jakni Bandh
Rachol Seminary Arch
Ghost Hotel
NH 17 Mumbai – Goa Highway
Baytakhol
Borim Bridge
Saligao Village
The Rodrigues Home
D'Mello House
1. Three Kings' Church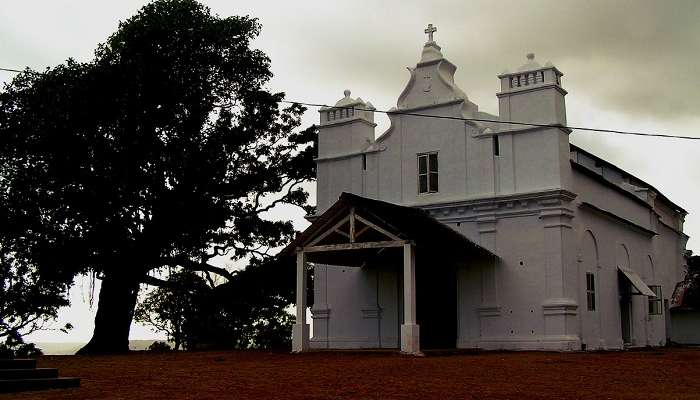 The Three Kings' Church in Casualim village is the most popular haunted place in Goa. It is named after the three scholar-kings who went to visit Lord Jesus at the time of his birth in Bethlehem. Also, there is a popular haunted story of Goa that talks of the three Portuguese kings who once ruled the land. Greedy for power, one of them poisoned and killed the other two. This made his subjects very angry who turned against the king. Unhappy by his deeds, the king committed suicide by consuming poison. Many say that the bodies of the three kings are buried under the church and their spirits roam around the church and the village.
Location: Muder, Cansaulim, Goa 403712
Must Read: 10 Haunted Places In Pune And The Terrifying Stories Behind Them
---
Goa Holiday Packages On TravelTriangle
Visit Goa – the beach capital of India. Explore golden sandy beaches, casinos, and night markets. Book your Goa holiday on TravelTriangle for the best expereince of water sports, sea food, and luxury resorts. Inclusions: Hotels, cab, water activities, & sightseeing.
---
2. Igorchem Bandh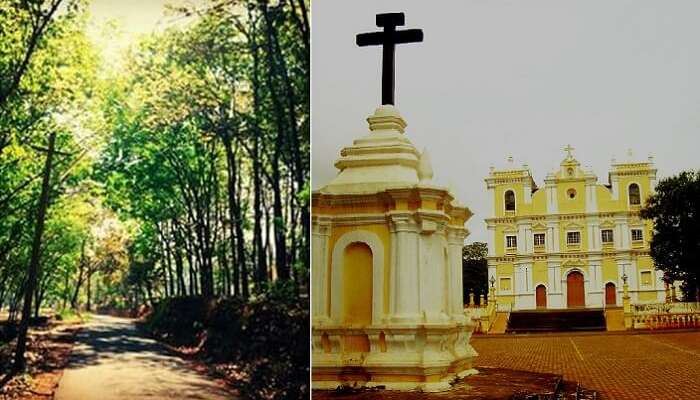 Another haunted place in Goa, the Igorchem Bandh is a stretch of road in Raia. Located right behind the Church of Our Lady of Snows, the haunted road has had spooky experiences in broad daylight. Rumor has it that if you were to walk on the road between 2 pm and 3 pm, you are likely to be possessed by an evil spirit.
Location: Igorchem road, Raia
Suggested Read: 7 Affordable Things To Do In Goa With Kids For Your Next Family Adventure
3. Jakni Bandh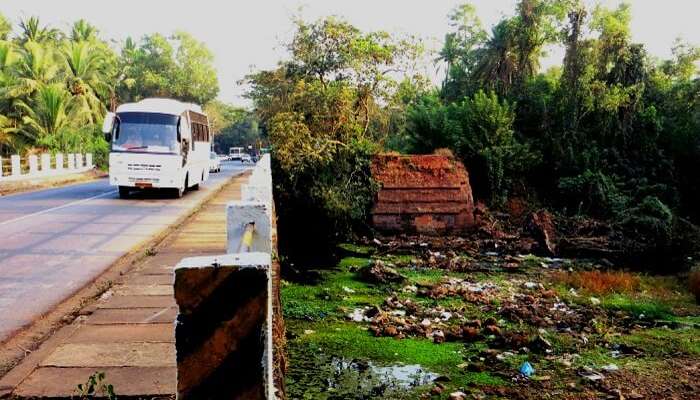 Jakni Bandh, a temporary bridge between Navelim and Drampur, is another one among the haunted places in Goa. Once, because of the driver's mistake, a school bus toppled and all the passengers were killed. Most of these passengers with little kids from the school. Many people have reported hearing cries of little children at night.
Location: Naveli-Drampur
Suggested Read: The Cursed Ghosts Of Bhangarh Fort – The Most Haunted Place In India
4. Rachol Seminary Arch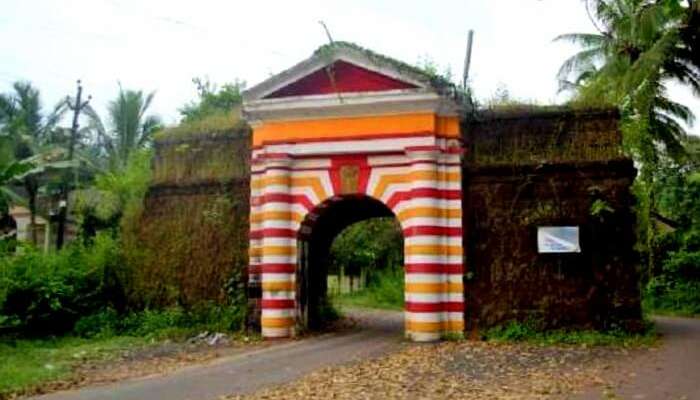 The Rachol Seminary Arch is another haunted place of Goa. Rumors have it that a sentinel spirit walks to and fro under the arch on special days, denying admission to any person that it deems unworthy. In fact, this is not something new, the ghost has been around since the Portuguese era.
Location: Fr. Agnelo Rd, Praca De, Rachol, Goa 403719
Suggested Read: 7 Best Places For Camping In Goa For An Enchanting And Rejuvenating Experience
---
Planning your holiday in Goa but confused about what to do? These Goa travel stories help you find your best trip ever!
Real travel stories. Real stays. Handy tips to help you make the right choice.
---
5. Ghost Hotel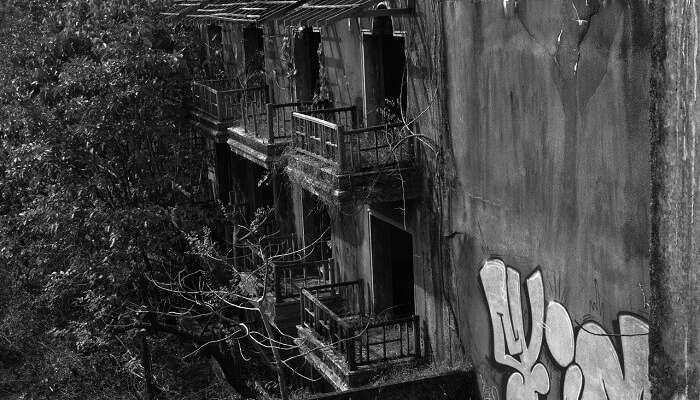 Popularly known as the Ghost Hotel, the abandoned hotel complex was being built by the Russians. Due to legal complications, it never got completed. The empty spaces and the jungle in the surroundings add a spooky touch to the incomplete hotel. However few in number, there have been reports by people visiting the Agonda beach and the hotel precincts of paranormal activities in the hotel complex.
Location: Goa
Suggested Read: 9 Scary Haunted Hotels In India That Will Give You Chills On Your 2020 Vacay
6. NH 17 Mumbai – Goa Highway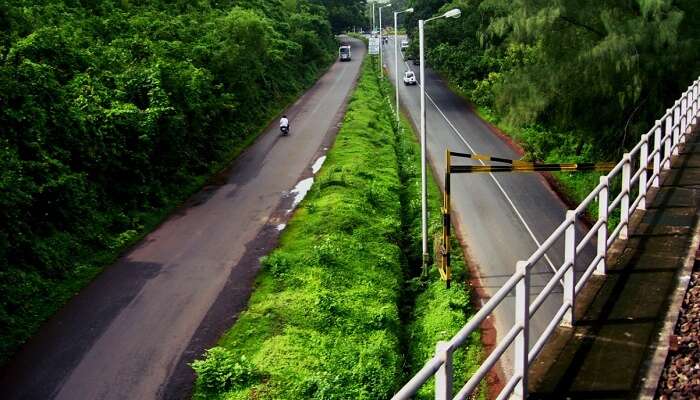 NH 17, or the Mumbai – Goa Highway, is another popular one among the most haunted places in Goa. For a reason unknown, the legend has it that a lair of witches roams on the highway in search of dead meat. It is hence advised by many locals not to carry non-vegetarian food on the highway after sunset. However, many non-vegetarians regard this theory as an attempt by vegetarians to make the people stop eating non-veg food entirely.
Location: Goa
Suggested Read: 19 Haunted Places In Mumbai And The True Stories That Are In The Air In 2020
7. Baytakhol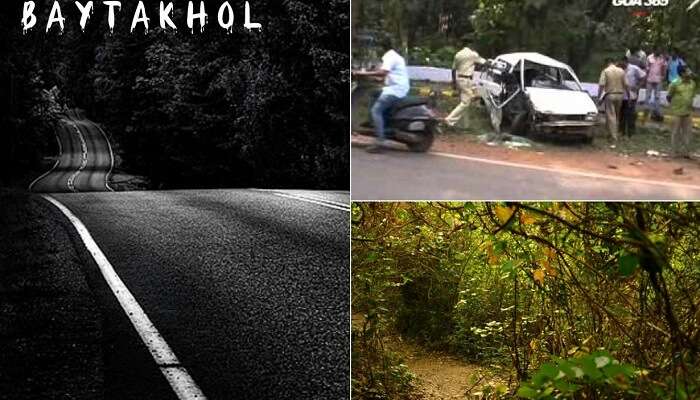 Baytakhol, another of the horror places in Goa, is located between Dhavali and Bori. Rumors, although hackneyed, talk of a woman who is seen crying out for help on the road. If someone crosses her and looks back, he'll find an empty road only. A large number of accidents on the road has made this horror story very popular.
Location: Bori, Goa
Suggested Read: Trekking In Goa: 12 Trails That Are Ideal For An Adventurous Experience
8. Borim Bridge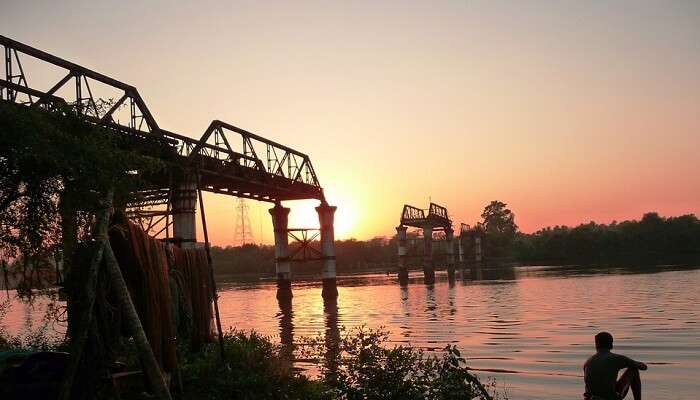 Built in the Portuguese Era, the Borim Bridge joined the ranks among the haunted places in Goa when three friends narrated their tryst with the spirit of a mad woman. According to those three, they once saw a woman running on the bridge. When they came closer, she jumped into the Zuari River. But they neither heard sound nor saw any ripples in the water. Confused, they returned to their car and drove back home. On reaching home, the one in the back seat claimed that the spirit of the woman was sitting with him in the car. Ever since, the bridge is considered to be haunted by the spirit of the mad lady.
Location: Goa
Suggested Read: 10 Scary Secrets Of The Haunted Cemeteries In India
9. Saligao Village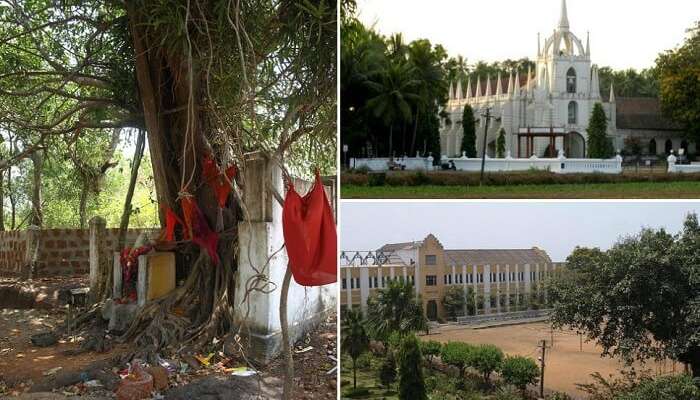 The small Saligao Village is another haunted place in Goa. Popular for its churches, the village is ironically said to be haunted by the angry spirit of a woman named Christalina. A banyan tree in the village is considered to be the breeding ground of the spirit. The tale, dating back over 6 decades, talks of a Portuguese man who went missing. When discovered, he was covered in scratches and wounds. All that he said on being questioned was that he had been taken by Christalina.
Location: Goa
Suggested Read: 7 Lakes In Goa That Are Ideal For An Off-Beat Vacation
10. The Rodrigues Home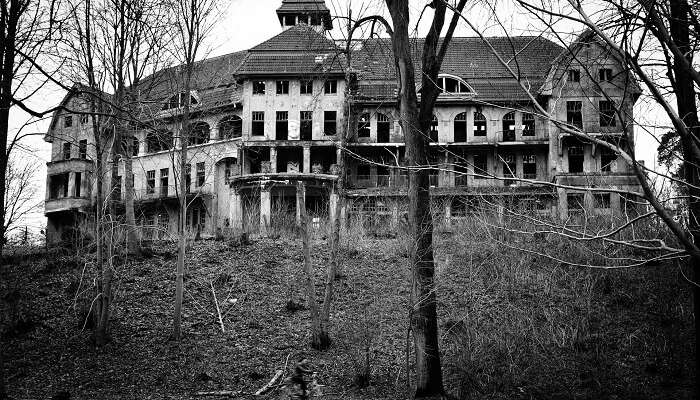 Counted in the list of horror places in Goa, the Rodrigues Home in Verna is a spooky house with spirits residing here along with the Rodrigues family. People claim that the windows and doors here open at will, lights keep flickering on and off, kitchen cutlery keeps moving, and linens keep appearing & disappearing at midnight.
Location: Verna
Suggested Read: 7 Best Forts In Goa Every History-Lover Must Visit
11. D'Mello House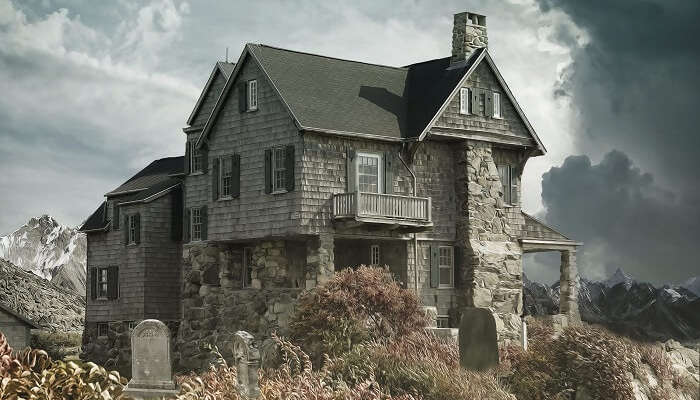 D'Mello House in Santimol is one of the most haunted places in Goa. The story talks of two brothers who once lived in this house. While arguing over the ancestral property, one of them killed the other. Ever since, the house is rumored to be cursed that no family will ever be able to come to a harmonious division of the estate. Also, people have reported hearing shrieking sounds at night from the house. The sounds are often linked to the spirit of the dead brother.
Location: Santimol
Further Read: 35 Most Haunted Places In India And Their Real Ghost Stories In 2020!
The haunted places in Goa may not be as popular as its other tourist attractions, but are enough to give you a spine-chilling experience. Which of the above-mentioned places you want to travel to? Don't wait anymore! Get packed, plan your Goa vacation and leave right away!
Frequently Asked Questions About Haunted Places In Goa
Q. Which is the spookiest place in Goa?
A. The Rodrigues Home is said to be the spookiest place in Goa and people prefer to stay away from the area at night.
Q. Can one go to a haunted place in Goa after sunset?
A. Going to a haunted place in Goa after sunset is not recommended because locals have noticed paranormal activities mostly at night.
Q. How far is Three Kings' Church from Borim Bridge?
A. These two places are positioned at a distance of 21 kilometers approximately which can be covered in almost half an hour.
Q. Is there any haunted place on the Goa Highway?
A. Yes, NH-17 Mumbai-Goa Highway is said to be a haunted place where witches roam around in search of dead meat. This is why non-vegetarians are asked not to travel with meat on this highway after sunset.
Q. How much time does it take to reach Saligao Village from NH 17?
A. The distance is about 31 kilometers which can be easily covered in 1 hour to reach the Saligao Village.
---
Looking To Book A Holiday Package?
Book memorable holidays on TravelTriangle with 650+ verified travel agents for 65+ domestic and international destinations.
---
People Also Read:
Haunted Places In Odisha Haunted Places In Karnataka Haunted Places In Uttarakhand
Comments
comments