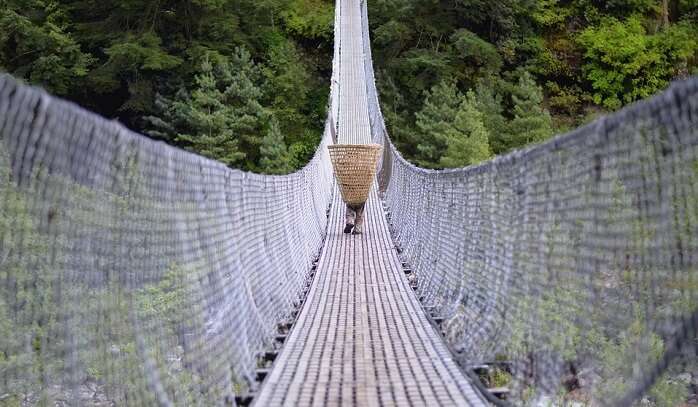 Cover Image Credit: Pixabay
A trip to the snowy mountains in the valleys is the best thing one could ever imagine to do. And if there is trekking camp right there, that would be icing on the cake. There are various places for trekking all over the world. It is necessary to choose the ideal place for trekking which depends on multiple factors. The Hill Tribe Trek of Thailand is very famous. Tourists from all over the world visit Thailand in holidays to experience trekking here. Let us learn more about this trek.
Thailand is famous for its luxurious shopping malls in Bangkok and is also renowned a honeymoon destination for couples. But other than that, the hills of Northern Thailand are also worth visiting. Northern Thailand Hill Tribes Trek is excellent, and many tourists from all over the world get themselves on this trek and have great fun.
About Hill Tribe Trek

Wondering what a Hill Tribe Trek is all about? It is a camping event set in different spots of Thailand, during which the people trek up the mountains to meet its remote hill-tribe communities. And the rich cultural diversity and scenic beauty makes Thailand an apt destination for such trekking activities. There are many places for trekking in Thailand. Here is a list of various trek sites in Thailand for you to get the best of all the scenic places around!
Chiang Mai
Mae Hong Son
Pai
Um Phang
Nan
Doi Inthanon NP
Khao Yai NP
Khao Sok NP
Khao Luang NP
Ko Tarutao
Thap Lan NP
Chiang Rai
These were some of the places which are famous for trekking in Thailand, but Chiang Mai and Ban Jabo are the most popular out of these. So let us know about these 2 places in detail and also know more about the trekking scene in Thailand.
Must Read: Thailand Waives Visa-On-Arrival Fee For Indians. Dear Travelers, Get Packing!
Hill Tribe Trek In Chiang Mai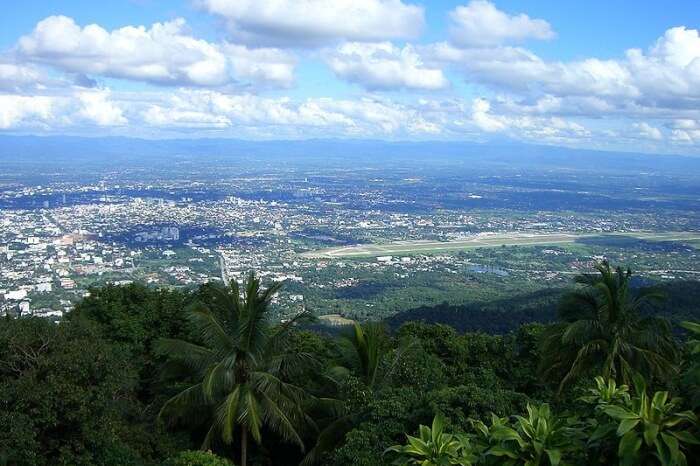 Chiang Mai is a province which is located in Thailand. Hill Tribe Trek in Chiang Mai is very famous and Tourists from all over the world visit this place. This trek helps one discover the mountains, jungles and the hill tribes which are around Chiang Mai in a hill tribe trek. There are different packages for everyone. There is a single day package as well as a multi-day package so that Tourists would enjoy to the fullest in this trekking camp. These camps are then further divided into only trekking and trekking along with various activities. The charges of both the camps would differ. There are many agencies which offer the best Hill Tribe Trek in Thailand. The activities other than trekking include rafting, elephant care and many more activities which vary from camps to camps.
The trek of Chiang Mai is very easy for hiking and this trek also includes rafting and eles. This trek is made for young and energetic Tourists who are fast and always ready for adventures. The landscape of Thailand is lovely. Many Tourists take this trek every year. A time of at least two days is required for trekking through the valleys and explores the forests.
Hill Tribe Trek in Chiang Mai, Thailand is open for the whole year, but it is advisable to avoid going for trekking during monsoon season. There are chances of injuries during the monsoon season.
Suggested Read: Thailand vs Maldives: It's Time For A Face-Off Between The Two Paradises
Duration Of Hill Tribe Trek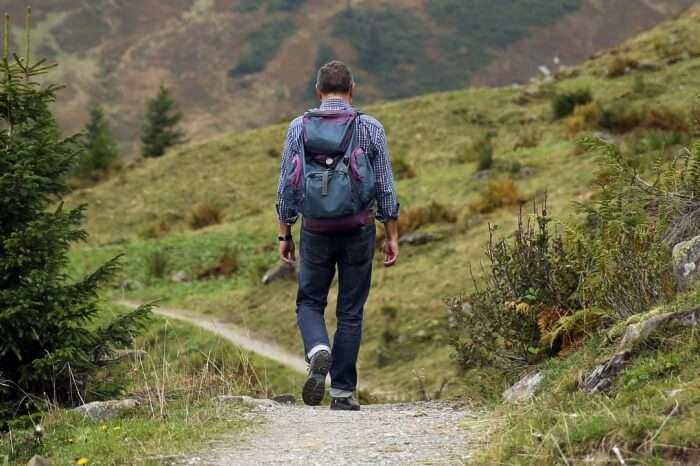 If you're not clear about the time to be spent here amid the gorgeous landscapes of Thailand, well, worry no more. We've got you covered with this plan that you can follow on your next trip!
Day 1 – Arrival in Bangkok
Day 2 – Visit the Grand Palace and the Wat Po or take a look at the city with a boat journey and then take an overnight train to Chiang Mai.
Day 3 – Enjoy the street food at different places and then visit the Doi Suthep temple. Move in the market at night to get some souvenirs, or a person could even take part in a Thai cooking class.
Day 4 – Trekking through the forests and experiencing the great diversity. Each and every village has their own culture, language, system of beliefs, dressing style and also traditions. Then the next destination is Mae Malai village from where the trek begins and would reach the 1st destination after hiking for a few hours to a village.
Day 5 – Trekking for 2-3 hours and the trek would reach to Karen village to learn the art of making basket weaving and the making of the scarf. Then continue to trek to the next village for a few hours at night.
Day 6 – Take the morning breakfast in a village and then leaving that village through a bamboo raft journey. Take the lunch near the van and have some time to explore in Chiang Mai.
Day 7 – Time is given to go shopping or exploring the various temples of Chiang Mai, or a person could even relax by taking Thai massage and then at night take a train for Bangkok.
Day 8 – The trek will end after reaching to the train station of Bangkok.
Thailand has many places which are excellent for getting experience in trekking. There is a village named Ban Jabo in Thailand which is very famous for trekking. Let us know more about it.
Suggested Read: Ao Nang Thailand: Things To Do And Where To Stay
Hill Tribe Trek In Ban Jabo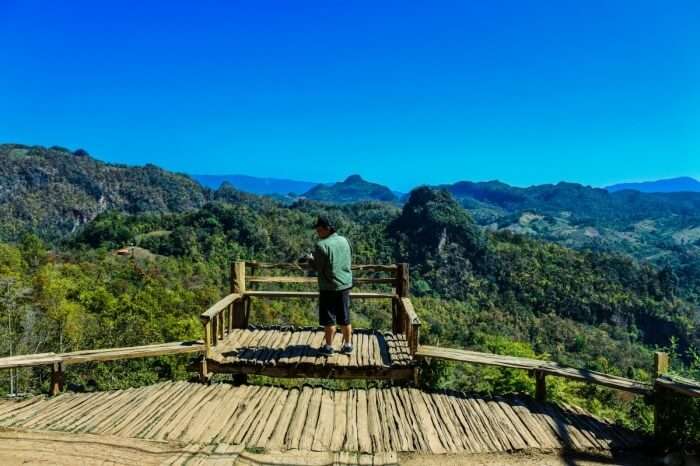 This trek is filled with many activities like rafting, biking, trekking, hiking, and kayaking adventures. The Ban Jabo Thailand Hilltribe Trek is a five days trekking camp. Usually, the number of Tourists is 5 to 15. But it might change depending on the group sizes which are coming for the trek. Here is the day-to-day itinerary for the trek.
Day 1 – Arriving at Chiang Mai at any time of the day.
Day 2 – Driving to the trailhead from Chiang Mai and then trekking through the teak and bamboo forests as well as through the farmlands. Some guides provide knowledge about different plants and bushes on the way. The lunch is taken in between the route to reaching the first village of the Lahu tribe after passing the rice fields and valleys. A person has many options like assisting in preparing the food, learning the art of embroidery and weaving from the Tourists of the village or relaxing by taking a local Lahu massage.
Day 3 – Trekking between the villages over the grasslands and ascending to the ridgeline. Before making the lunch stop, get the knowledge about different bushes and seasonal fruits which are coming in the way of the trek. At the lunch stop, there is an opportunity for swimming also. Then the trek is given a halt at the Karen village for spending the night. Tourists could enjoy in Karen village by playing football with local Tourists or learning about the medicines from a shaman.
Day 4 – Take the breakfast in the village and then continue trekking beside the Pam River through the jungle. Then going to Thai Lod which is a 1,666 m deep cave. It is a unique experience to travel by bamboo rafts. Then the trek reaches to Ban Jabo which is Black Lahu village after taking lunch. Tourists are told about the culture of Lahu and whoever is interested could indulge in the traditional activities of the Lahu culture in the village.
Day 5 – Take the morning breakfast and say goodbye to the trek and return to Chiang Mai through a private van. This is where the trek ends.
Further Read: An Insider's Guide To Unlock The Divine Secrets Of Wat Arun Temple In Thailand
Overall it is a great experience to make an adventurous Hill Tribe Trek in Chiang Mai and Ban Jabo. Tourists are made to explore various other villages also during this trek. Trekking is made fun when various activities are included, and it is much more fun when you have a group of friends. So, plan your trip to Thailand for a reviving holiday experience like never before!
---
Looking To Book An International Honeymoon?
Book memorable honeymoon on TravelTriangle with 650+ verified travel agents for 65+ domestic and international destinations.
---