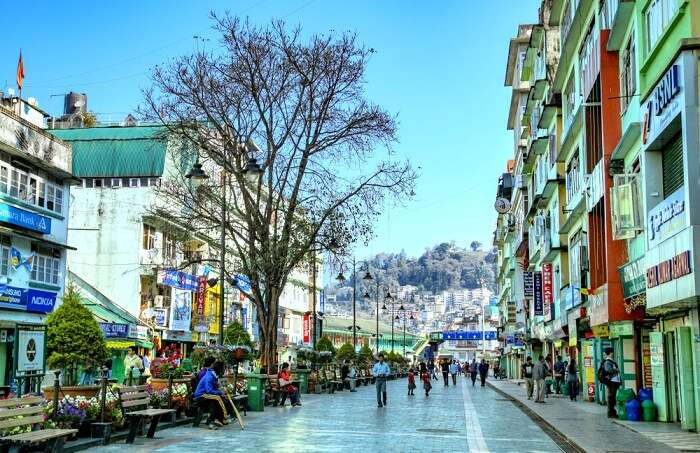 Gangtok is the capital city of Sikkim which is blessed with lush-green mountain peaks and nature's finest views. And what can be better than staying at a place which feels like a home away from home while at this northeastern city? Homestays in Gangtok ensures that the visitors enjoy a comfortable vacation amidst the scenic views and also ensures to give a hint of the local Sikkimese culture. These homestays are located away from all the hustle-bustle ensuring that the visitors can enjoy a peaceful vacation in the lap of nature.
9 Best Homestays In Gangtok
If a Gangtok holiday is on the cards, then make sure to pick one of these 6 homestays in Gangtok and enjoy a vacation at a homelike accomodation with the locals.
1. Malinggo Homestay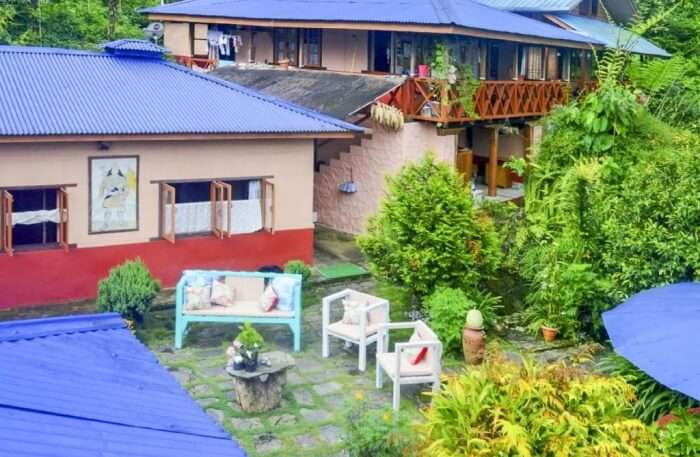 Settled away from the hustle-bustle of the city, this homestay is surrounded by a beautiful view of hills. For the people who want some peace, Malinggo homestay in Gangtok is a perfect retreat for them. Adorned by a surreal view of the flowers, hills and local houses, staying here will keep you close to nature. Apart from this the homestay is also known for its proximity to trekking trails and bird watching spots which will make the stay more memorable. This one of the most popular Gangtok homestays.
Ratings: 4.5/5
Location: Sikkim 737135
Tariff: INR 3,400 onwards
15 Resorts In Gangtok That You Must Stay At On Your Trip
2. Tara's Urban Homestay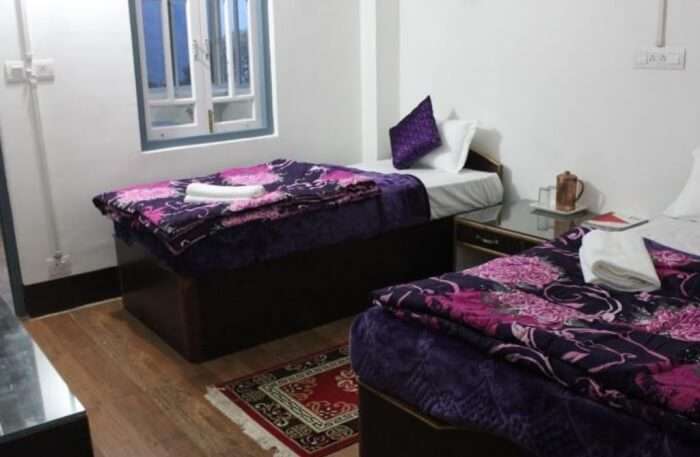 Tara's Urban homestay is a classic staycation for the people running on a tight budget. This homestay is located close to the main city of Gangtok and keeps the travelers close to the major attractions in the city. Owned by Mrs. Tara Chettri and her family, this homestay ensures a homelike stay with its simple accommodation and local food.
Ratings: 4.4/5
Location: Khadka Complex, Below I. C.A.R Complex, Near Greendale School, Daragaon East, Tadong, Gangtok, Sikkim
Tariff: NA
3. Dhungay Homestay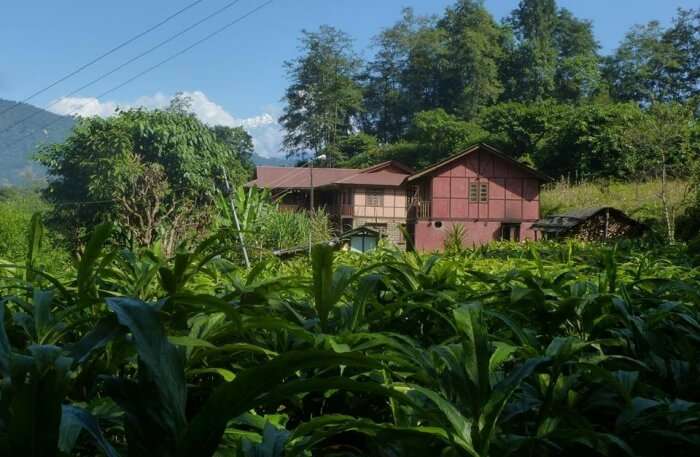 Dhungay Homestay is another budget-friendly stay option in Gangtok which is located at one of the paradisiacal locations of the city. Adorned by lush-greenery, this homestay attracts visitors by its sub-tropical offbeat location which is perfect for the nature lovers. Not only this, the place is also a home to a wide variety of fauna like the squirrels, porcupines, deer and monkey. If you want a relaxing escape, then this homestay can be your retreat in Gangtok.
Ratings: 4.4/5
Location: Martam-Srijunga Rd, 15th Mile Martam, Hee, Bermiok, Sikkim 737111
Tariff: INR 2,600 onwards
11 Adventure Sports In Gangtok That Bring You Face To Face With Raw Nature
4. Tamang Homestay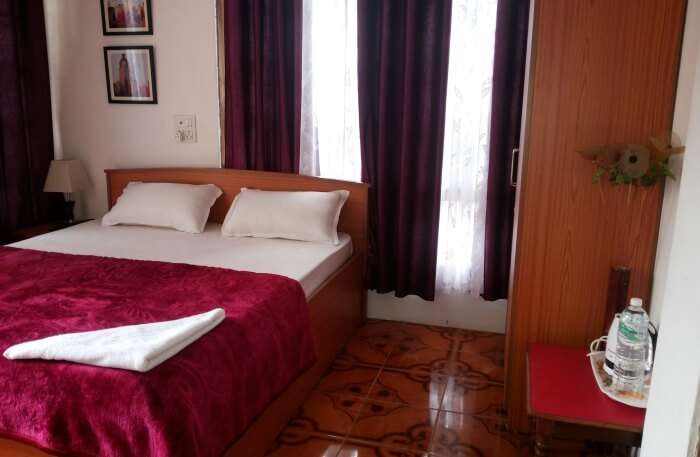 Experience a comfortable stay in a budget at Tamang house homestay in Gangtok, Sikkim. It is a perfect accommodation for families and couples who want a relaxing space and also enjoy an exotic view of the Ranka hills. This homestay is equipped with well-furnished rooms and also its located close to the market.
Ratings: 3.1/5
Location: Sungava, Gangtok, Sikkim 737101
Tariff: INR 3,500 onwards
5. Pegs Homestay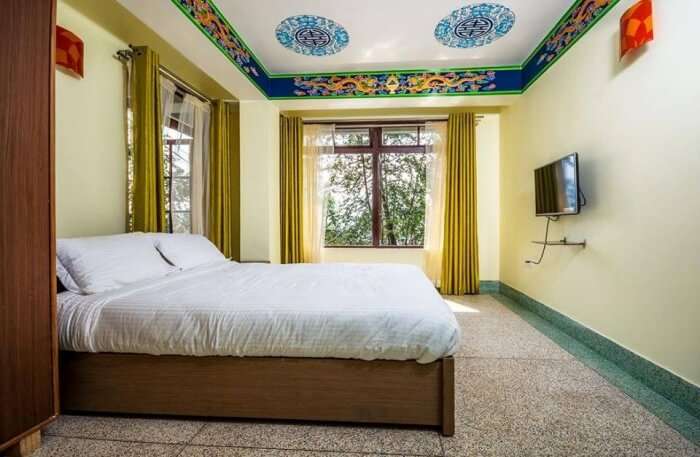 Stay close to the locals and learn about the Sikkimese culture while staying at Pegs Homestay in Gangtok. This is one of budget-friendly homestays which will make you feel like a home away from home. The location of the homestay is very appropriate which keeps the travelers close to the Banjhakri Falls and Tashi view point.
Ratings: 4.7/5
Location: Pegs Homestay Upper Sichey Road, Opp District Court Above State Bank Of Sikkim, Gangtok, Sikkim 737101
Tariff: NA
31 Incredible Places To Visit In Gangtok With Your Family And Friends
6. Limboo Homestay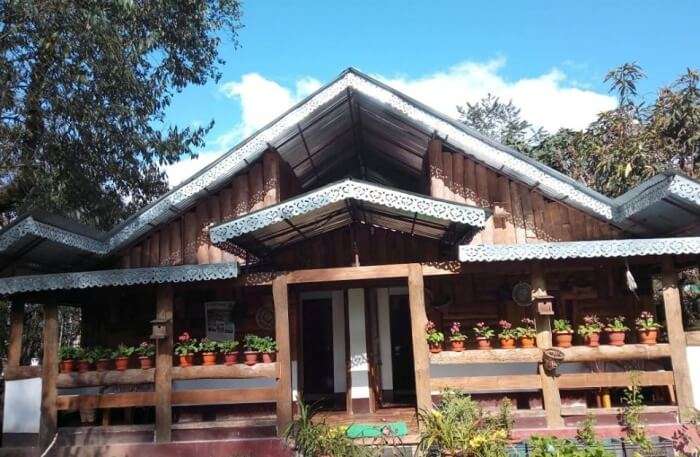 One of the best homestays in Gangtok, Limboo homestay is known for its budget-friendly stays and scenic locations. Providing a homelike feeling, this place offers a comfortable stay at a budget-friendly price. Along with that the hosts of the homestay will let you live and enjoy the Sikkimese culture.
Ratings: 4.7/5
Location: Yuksom, Sikkim 737113
Tariff: INR 2,000 onwards
7. Sudhi's Homestay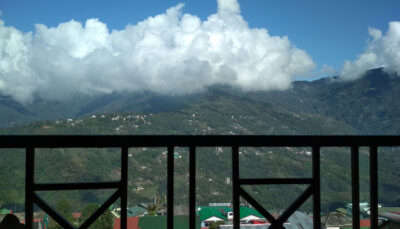 Image Courtsey: Sudhi's Homestay Facebook
Sudhi Homestay in Gangtok is designed to offer a comfortable stay amid spectacular vistas of untouched landscapes. The homely environment and cozy rooms make it an ideal place to plan a leisure holiday with your loved ones. The property is located in proximity to the bustling Deorali Bazaar and you can sneak peek the evening liveliness at the streets just by walking down for 5-10 minutes.
Ratings: 4.8/5
Location: Deorali, Gangtok
Tariff: INR 1848
Reviews
8. Zimchung Homestay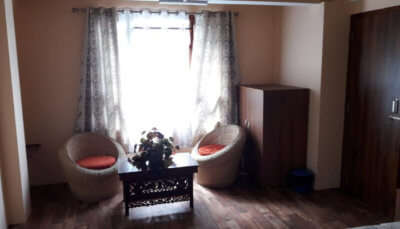 Image Courtsey: Zimchung Homestay Facebook
Zimchung Homestay features pocket friendly stays with soothing surroundings and mesmerizing views. The rooms have separate balcony offering spell binding views of lush green terrains. The place gives you a chance to taste authentic recipes having prominence of Sikkim cuisine.
Ratings: 5/5
Location: Upper Burtuk, Near Allahabad Bank
Tariff: INR 2400 onwards
Reviews
9. Ray Valley Homestay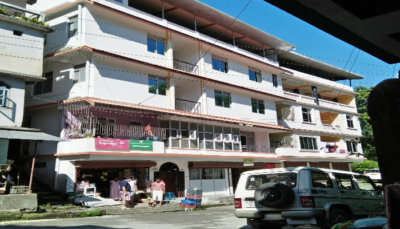 Another interesting homestay in Gangtok, Ray Valley is located in proximity to Do Drul Chortes and serves to be an abode for peace seekers and nature lovers. The Triple Room at the property can be an awesome accomodation for those holidaying with friends. This is a quite comfortable yet cheap homestay in Gangtok.
Ratings: 5/5
Location: The Ray Valley Homestay is located at a distance of 1.7 km from Sikkim Manipal University on the Ray Khola Road
Tariff: INR 1380
Reviews
30 Places To Visit In India In April: Beat The Heat This Summer Like A Pro!
While this northeastern paradise has a lot of accommodation options to pick, but these homestays in Gangtok will let you enjoy the life with the locals and learn about their culture and traditions. If you're planning a vacation to Gangtok anytime, make sure to choose one of these places to enjoy a relaxing stay amidst the woods.
For our editorial codes of conduct and copyright disclaimer, please click here.
People Also Read:
Homestays In Mahabaleshwar Homestays In Bhutan Homestays In Sikkim
---
Looking To Book A Holiday Package?
---