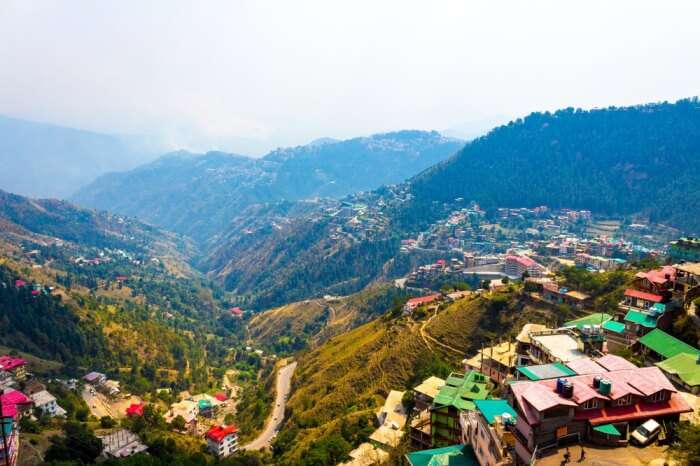 Every street, cafe, viewpoint, and nature trail of the capital city of Himachal Pradesh oozes romance, making honeymoon in Shimla special in a number of ways. The rustic charm of the city, mesmerizing panoramic views, colonial structures, and beautiful weather of Shimla come together to create memorable experiences every couple looks forward to.
Shimla, a lovely hill station tucked in the Greater Himalayan region, is graced with mighty peaks, lush greenery, cozy cottages, and varieties of flora and fauna. Spice up your romantic moments with some river adventures and romantic walks with your better half.
If the gorgeous capital of Himachal Pradesh is inviting enough for you lovebirds, here's all you must know to plan a honeymoon in Shimla.
8 Best Places To Visit In Shimla For Couples 
Shimla prides itself in exciting places in and around the city. These romantic places in Shimla are simply stunning and live up to all the hype created about them. A visit to these places makes honeymoon in Shimla a momentous rendezvous and thus they must feature at the top of your itinerary!
1. Naldehra Peak – Get Panoramic Views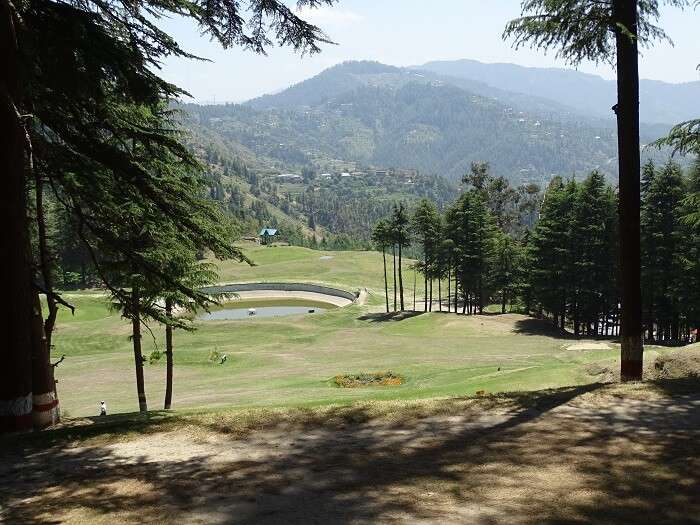 Image Source
Counted among the most famous honeymoon places in Shimla, Naldehra Peak is the scenic golf course located 2000 meters is a wonderful place to be at. Panoramic views of snow-capped peaks and mist covered valleys will leave you spellbound.
Best For: Jaw-dropping views
Must Read: Kufri In Summer 2022: Enrich Your Summer Vacay With These Exciting Experiences
2. Kufri – Romance On A High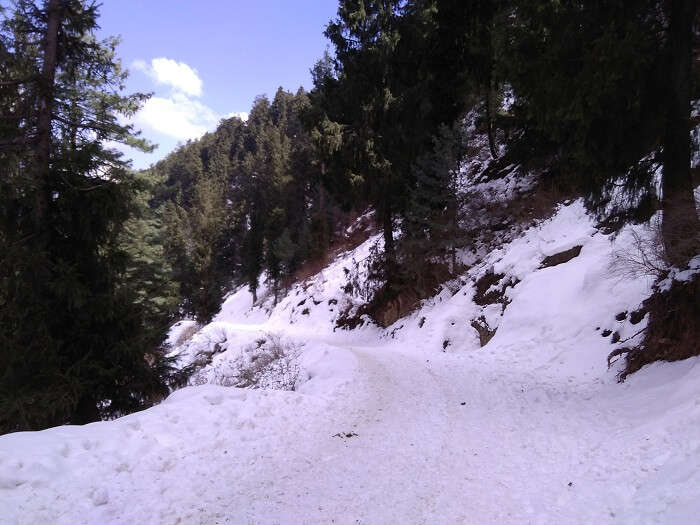 Image Source
At 7000 m above sea level, Kufri is one of the highest points and romantic places in Shimla. Mahasu Peak is the highest point in Kufri and is also a popular attraction there. Honeymooners can choose from activities such as skiing and horse riding. Besides, a romantic walk in the lush meadows must not be missed. It is also one of the best places to visit in Shimla for couples. 
Best For: Skiing, Horse riding 
Suggested Read: 7 Most Haunted Places In Shimla: Exploring The Eerie Side In 2022!
3. Chail – Seek Blessings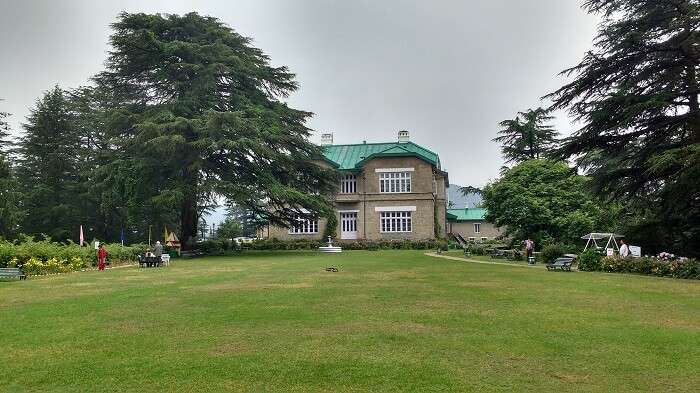 Image Source
It is a popular attraction 55 km far from Shimla, where you can go horse riding and seek divine blessings at Gurdwaras and Temples. Do visit Chail, as it is one of the best honeymoon places in Shimla!
Best For: Horse riding, views 
Suggested Read: 9 Places To Visit In Mashobra: Winsome Retreats In An Unspoilt Paradise
4. The Scandal Point – For Nightlife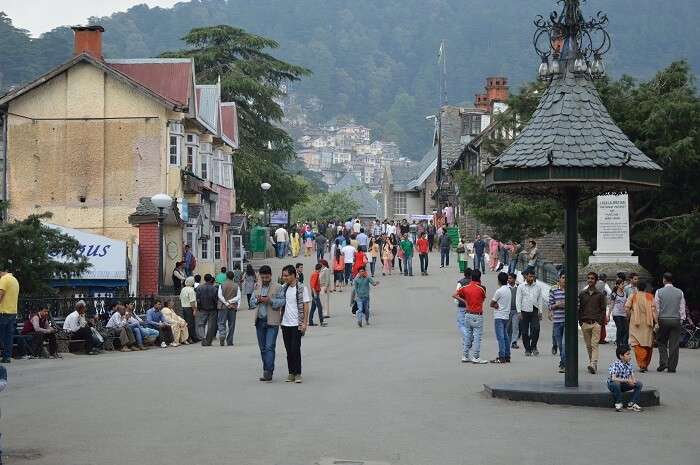 Image Source
Exciting views of nature around bedecked with snow-capped peaks and nature's aesthetic art make this popular intersection between the Mall and the Ridge a must-visit on a honeymoon in Shimla. To explore the best of nighlife in Shimla, scandal point is the place.
Best For: Snow
Suggested Read: A 2022 Handy Delhi To Shimla Trains Guide For First Time Visitors To North India
5. Jakhoo Hills – For The Romantic Trails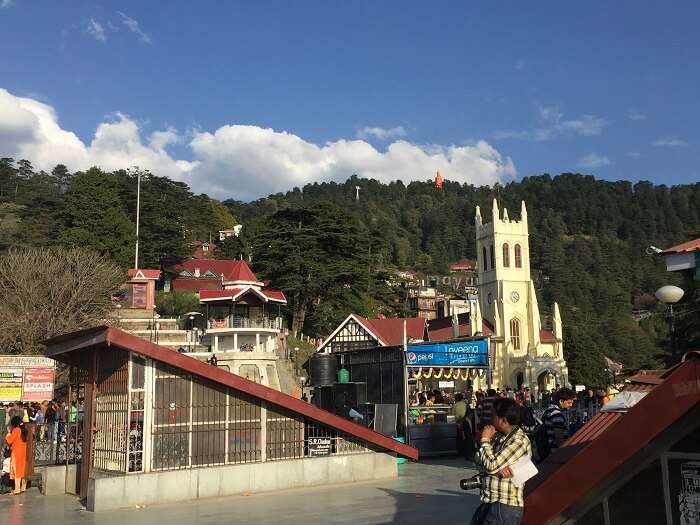 Image Source
The hilly terrains of Jakhoo are covered in all green! At 8000 m this place presents romantic trails – perfect for honeymoon couples. You both can seek blessings and admire the views. Do visit this on your Shimla honeymoon as it is one of the best places to visit in Shimla for couples.
Best For: Seeking blessings 
Suggested Read: 5 Thrilling Water Sports In Shimla That Can Turn Your Boring 2022 Trip To An Exciting One!
6. Summer Hill – For Fervent Charm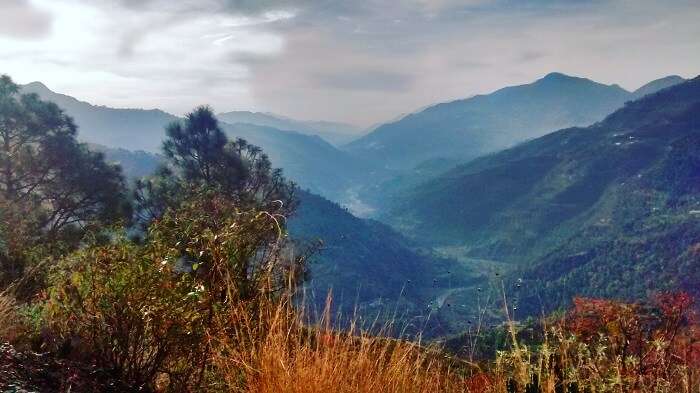 Image Source
5 km from the Shimla Ridge, Summer Hill on the outskirt of Shimla flashes fervent charm with most of the dwelling population living on the contours of the hill. Breathtaking views and pristine nature all around make Summer Hill a popular place of attraction in Shimla on a honeymoon. 
Best For: Scenic views of the hill 
Suggested Read: 12 Adventure Sports In Shimla Must Be Experienced For A Good Adrenaline Rush In 2022!
7. Gaiety Theatre – Of Love And Art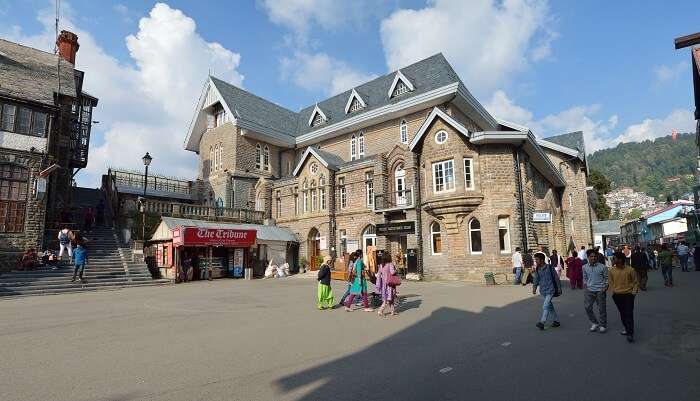 If you want to witness and absorb the culture and history of the town, then you should head to Gaiety theatre. You will be glad to know that famous personalities have given performances at this theatre. Now, social clubs generate their new ideas here. And the schools hold their art ceremonies in the theatre. This place is also surrounded by some of the best holiday homes in Shimla. 
Best For: Art and culture
Suggested Read: 11 Handpicked Resorts Near Shimla Which One Cannot Skip From Their List To Enjoy A Relaxed Vacay!
8. The Mall Road – A Special Place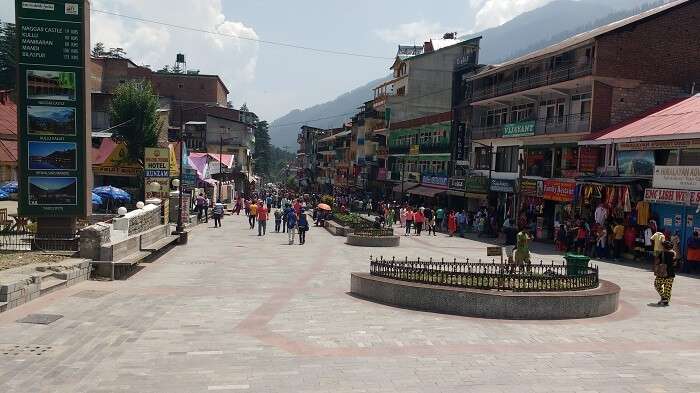 If you haven't been to the Mall road, you haven't been to Shimla. It is a special place that you must visit while you are on a honeymoon in Shimla. During winters, the place becomes more romantic. There is snow all around, you can hold hands, walk, click pictures, eat at the cafes and buy cozy winter wear from the shops nearby. It is also one of the best places in Shimla for couples to eat and drink outside. 
Cover 'em all! And then you can proudly admit that your honeymoon was exceptional!
Best For: Shopping
Suggested Read: 53 Best Places To Visit In Shimla On Your Soothing 2022 Weekend Getaway
Top Things To Do On A Honeymoon In Shimla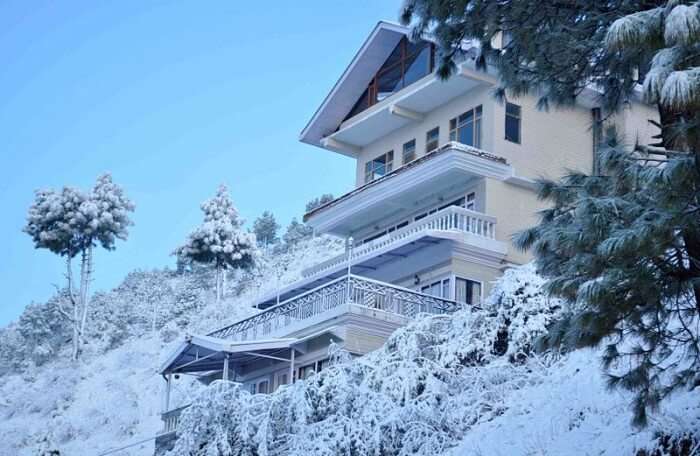 From romantic dining to beholding charming sights and from taking a dip in the natural springs to trying adventurous activities, Shimla has a lot to offer! The most romantic things to do in Shimla with your partner are:
Watching the sunrise from Chadwick Waterfalls
Taking a romantic tour of the Green Valley, which is on the way to Kufri. The valley is covered in pines and deodars. Yaks roaming around in this lush greenery make for a pleasant sight.
Ice-skating at the ice skating rink near Scandal Point
Shopping at Lakkar Bazaar
Enjoy a romantic dinner at one of the finest restaurants in Shimla. You could choose from Ashiana Restaurant at Sita Ram's at Lakkar Bazaar, Alfa at Scandal Point, The Ridge, Devicos at The Mall Road.
Suggested Read: Camping In Shimla: How About Some Adventure Instilled Romance In 2022?
Best Hotels In Shimla For Honeymoon
Cozy cottages of Shimla are as romantic as the luxurious resorts for a honeymoon. Clinking the glasses holding your red wine in a mood-lit ambiance, enjoying the captivating views from an infinity pool, cozy suites, and trying adventurous activities together – hotels and resorts in Shimla are equipped to turn all your honeymoon dreams into reality. The top-notch hotels with best honeymoon suites in Shimla are:
1. Wildflower Hall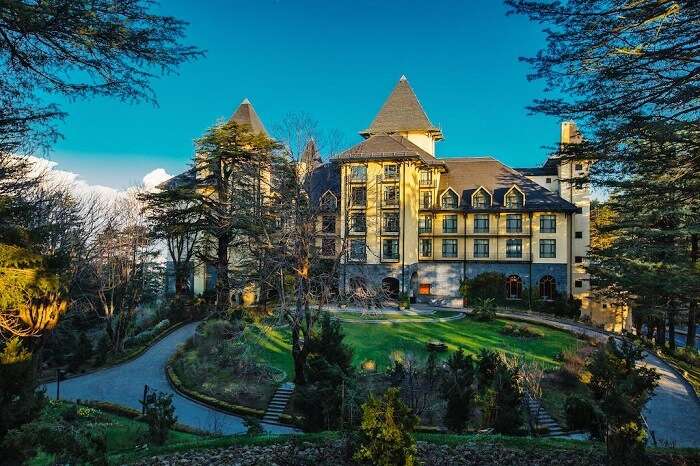 Image Source
One of the most luxurious places to stay in Shimla for couples, this will surely turn your romantic days in the hill station even more romance-filled. The hotel flaunts picturesque views, perfect for a romantic morning. It also has pools where you two can spend a great time together. This place is also surrounded by some of the best homestays in Shimla.
USP: For romantic spa, dinner at the gazebo, white water rafting.
Price: INR 20,650 onwards
Location: Charabra, Shimla, Himachal Pradesh 171012
Suggested Read: 10 Beautiful Holiday Homes In Shimla Which Will Make You Feel Like You Are At Home!
2. Hotel Springfields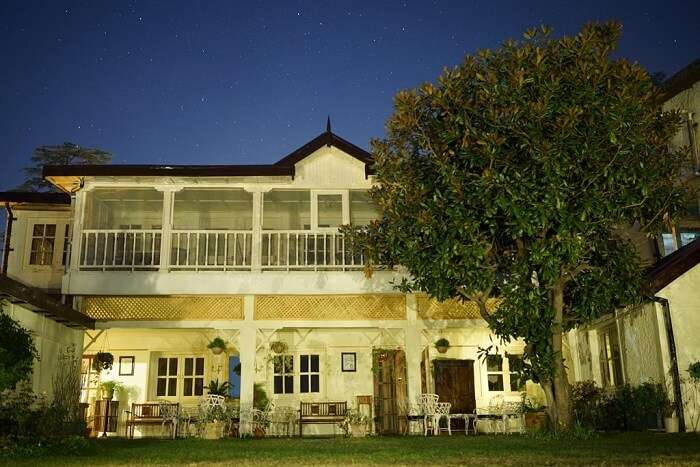 Boasting breathtaking views of the valley, Hotel Springfields is a place you won't regret staying at! The wooden floors, fireplace and brown walls give this mansion a look one that of the old times bungalows! There is a restaurant where you can enjoy barbeque.
USP: For bonfire (on request), garden overlooking the valley.
Price: INR 4,031 onwards
Location: Opposite Tibetan School, Chotta Shimla, Shimla, Himachal Pradesh 171002
Suggested Read: Trekking Near Shimla: All You Ever Wanted To Know About The 7 Surrounding Trails
3. Shimla Holiday Inn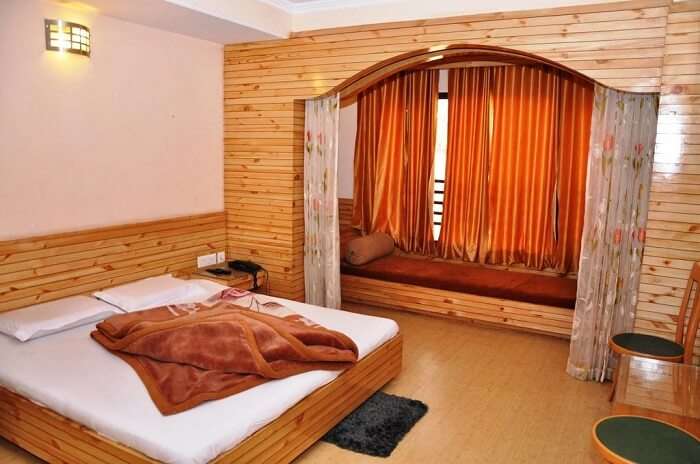 Image Source
Holiday Inn is known across the country for its world class services and luxury. Offering all the amenities, that too lavish, it will enhance your experience of staying evermore. It is also perfectly located near all the major attractions.
USP: For best city view.
Price: INR 1000 onwards
Location: Lower Chakkar, Chakkar, Shimla, Himachal Pradesh 171004
4. Shimla Havens Resort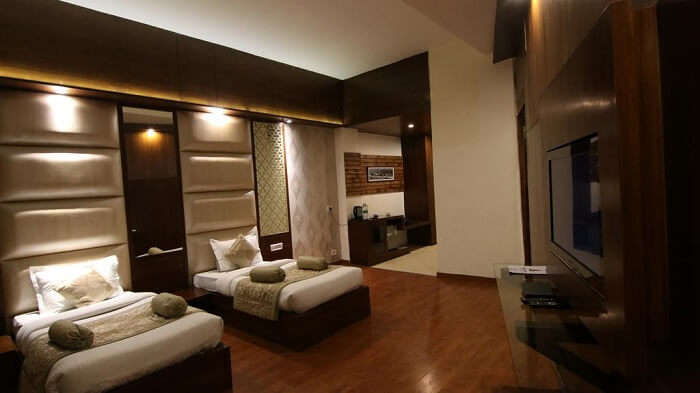 Image Source
If you two love peace and tranquility, then this is the perfect place for you to stay. Considered to be one of the best resorts in Shimla, it offers luxurious rooms and a nice restaurant with jaw-dropping views! The resort is the perfect mixture of modern and traditional.
USP: For adventure activities, treasure hunt, yoga.
Price: INR 6000 onwards
Location: Village – Gahan, Gahan Road, Post, Summer Hill, Shimla, Himachal Pradesh 171005
5. Clarke's Hotel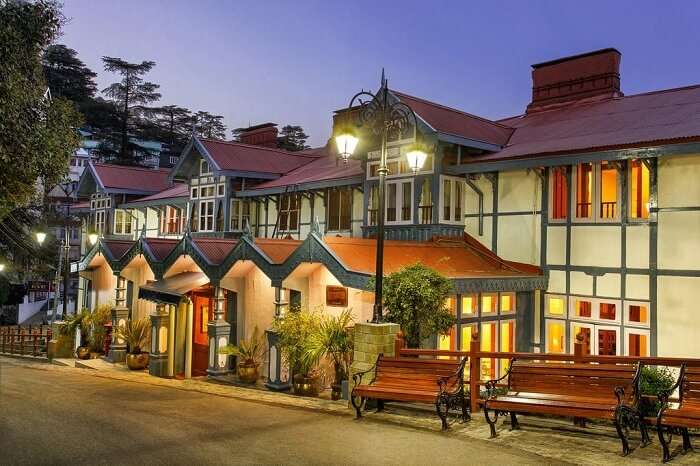 Image Source
This hotel will make you feel like you are in one of those Shimla based movies wherein you two are free young souls and have a happy ending! The hotel offers all the necessary amenities so that you won't have to go anywhere else. If you are looking for closeness to the city, know this that this is one of the best hotels in Shimla near Mall Road.
USP: For a mini bar, views of Shimla Valley.
Price: INR 7000 onwards
Location: Road From Court Road to Mall Marg Opp. High Court, Himachal Pradesh 171001
Average Budget Per Person
Here is an average budget for a trip to Shimla which will help you plan it like a pro: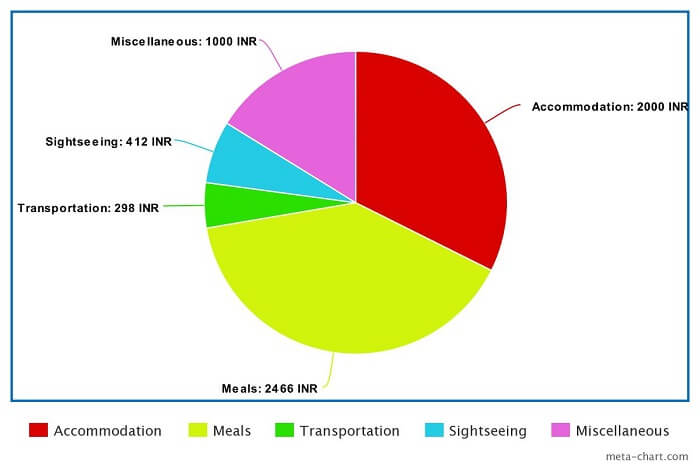 Flights: Starts from INR 11,000 per person ( on booking before a month )
Average Rate For A Hotel: INR 2000 per night (on double-sharing basis)
Average Meal For Two: INR 2124 (including taxes)
Drinks For Two: INR 342
Sightseeing: INR 206 per person
Transportation: INR 149 per person
Average Daily Cost: INR 1480 per person
Hence, an average budget for one day per couple would be:
Accommodation + Meals + Transportation + Sightseeing + Miscellaneous = 2000 + 2466 + 298 + 412 + 1000 = INR 6,176
Cost of Shimla honeymoon packages: A 2 nights, 3 days honeymoon package for Shimla starts at INR 17,500.
Ideal duration of a honeymoon in Shimla: 2 nights & 3 days
Suggested Read: Top 25 Hill Stations Near Shimla That Are Perfect For A Himalayan Getaway In 2022!
How To Reach Shimla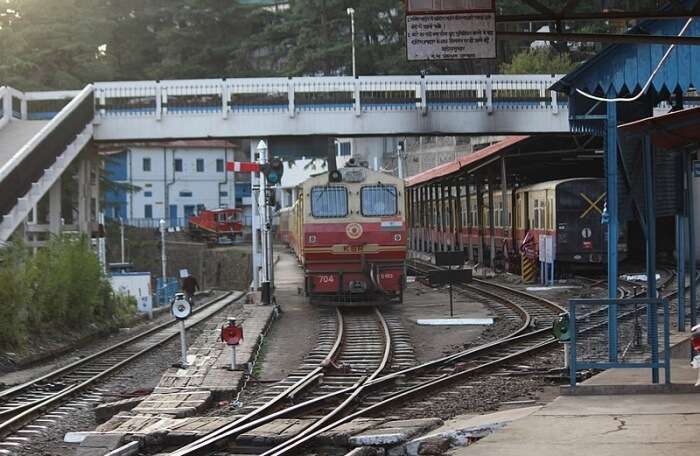 Shimla is located 350 km far from Delhi by road. A lot of couples opt for a private cab and comfy Volvo buses to travel to Shimla. However, you beginning your honeymoon in Shimla with an exciting toy-train is highly recommended. Kalka-Shimla toy train ride is one of the most romantic rides you would ever embark on.
Best Time To Visit Shimla For Honeymoon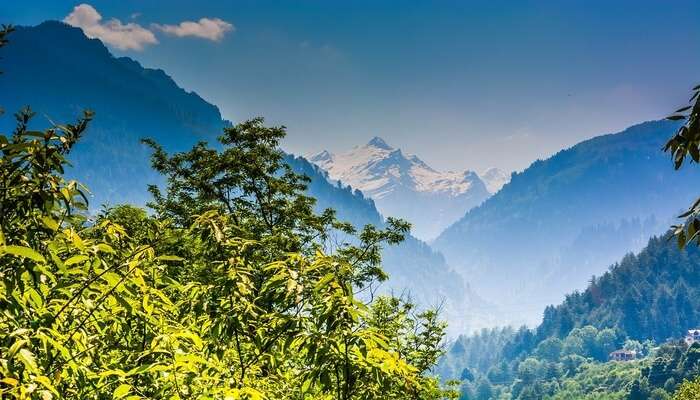 Snow in Shimla makes for picture-perfect surroundings and cuts the picture of a dreamy honeymoon destination. October to March is the ideal time for newly married couples to plan a honeymoon in Shimla. The temperature usually stays between -2 and 8 degrees Celsius. A summer honeymoon in Shimla is recommended as well. Even though there is no snow, the weather is pleasant.
Further Read: Shimla Vs Manali Honeymoon 2022: Which Is Better For You And Why?
Honeymoon in Shimla offers the best of everything – views, weather, attractions, experiences, and accommodation. So, don't think much, pick your dates, pack all that you can, plan your honeymoon trip in Shimla and leave right away with your beloved!
For our editorial codes of conduct and copyright disclaimer, please click here. 
Frequently Asked Questions About Honeymoon In Shimla
Is Shimla good for honeymoon?
Shimla is a beautiful hill station in Himachal Pradesh which is often frequented by honeymooners for its pleasant weather and breathtaking environs. The luxury hotels and its great climate make it one of the best places to visit in North India for a honeymoon.
Where should we stay in Shimla for honeymoon?
Some of the best hotels and resorts to stay in Shimla for a honeymoon are Wildflower Hall, Woodays resort, Radisson Hotel Shimla, The Oberoi Cecil, and more.
Which is best for honeymoon Shimla or Manali?
Shimla and Manali, both are amazing hill cities in Himachal Pradesh. The amazing climate and beautiful scenery make both these cities great places to visit for a honeymoon.
Is Shimla safe at night?
One should avoid traveling to hill stations late at night for the winding roads, which can be dangerous in the dark. In the city, Mall Road has tourists till late at night, and it is completely safe to hangout there.
What can I do in Shimla on a honeymoon?
One can explore different places in Shimla on a honeymoon. Some of the best spots are Naldehra Peak, Kufri, Chail, Jakhoo Hills, and Summer Hill.
Why is Shimla famous?
Shimla is famous because it has an amazing climate throughout the year, making it is a great weekend getaway from places like Chandigarh and Delhi. The surreal environs add to the beauty of this hill station.
Does it snow in Shimla in December?
Yes, it snows in Shimla towards the end of December or in January. It is a beautiful town to visit during the snowfall.
What is the best time to visit Shimla?
Shimla can be visited any time throughout the year and offers different experiences during different seasons to visitors.
People Also Read
Honeymoon In Kashmir Honeymoon In Mahabaleshwar  Honeymoon In Bhutan