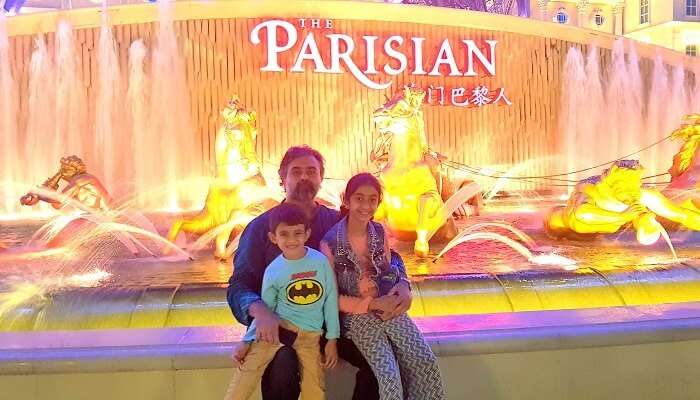 You need to see it to believe it. Hong Kong, the name in itself is symbolic of uncountable skyscrapers, bustling and crowded city and some crazy nights. It also is as much about good food, multiculturalism, great attractions and places for sightseeing and is the perfect place for kids. Home to Disneyland this city is very fascinating and exciting and offers many places worth exploring and that is all that Dharna wanted when she planned on taking a family trip. She and her husband wanted them and their children to see and explore the eastern part of the world and with their Hong Kong itinerary for 7 days they did exactly that.
For a major part of our lives we have lived in the Middle East and we already have explored some parts of Africa and Europe, so we had a feeling that it was time for us to take a trip to the eastern part of the world and that is how we decided on Hong Kong. Also, we wanted our children to see the magical Disneyland before they grew up so it was hands down Hong Kong where we were going and we think that it was one of the best decisions we made till date. Be it shopping in Hong Kong or the weather everything was fantastic and we had lots of fun. Read our journey as we elaborate on how was that.
Weather In Hong Kong In May
The weather in Hong Kong in May was great. It's said that May-September is the typhoon season in Hong Kong but we honestly did not face any hardships during our trip. Yes, it was drizzling consistently but it was great. We had the ultimate fun during our time there and a little rain never harmed anyone, so it all turned out positive for us.
Details Of Our Hong Kong Itinerary For 7 Days
Trip Type: Family Trip To Hong Kong
Cost: INR 3,46,232
Duration: 7 Days and 6 Nights
No. Of People: 2 Adults, 2 children
Inclusions: Breakfast, Airfare, Visa, Sightseeing, Transfers, Accomodation, Sim Card on arrival
Exclusions: Lunch, Dinner, Travel Insurance
Travel Agent From TravelTriangle: Timeless Trips
Our Customised Hong Kong Itinerary For 7 Days
Day 1: Arrival
Day 2: Macau Sightseeing, Leisure
Day 3: Hong Kong Sightseeing
Day 4: Full Day Disneyland Tour
Day 5: Full Day Ocean Park Tour
Day 6: Leisure
Day 7: Departure
Hong Kong Visa For Indians: Requirements, Types And Guidelines
Things To Do In Hong Kong
Here we have listed out some of the things we did and the experiences we had that made our trip to Hong Kong a memorable affair.
1. Sightseeing In Macau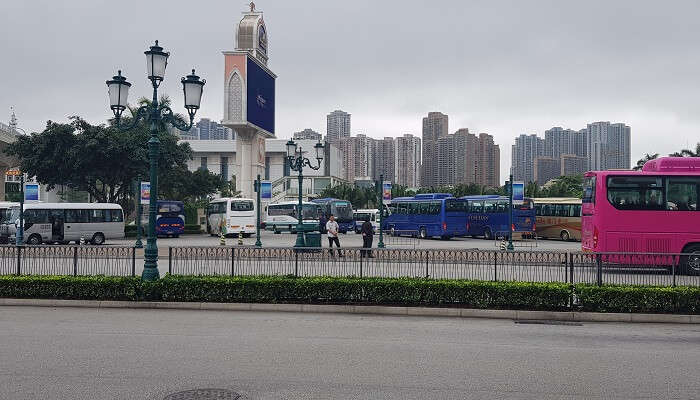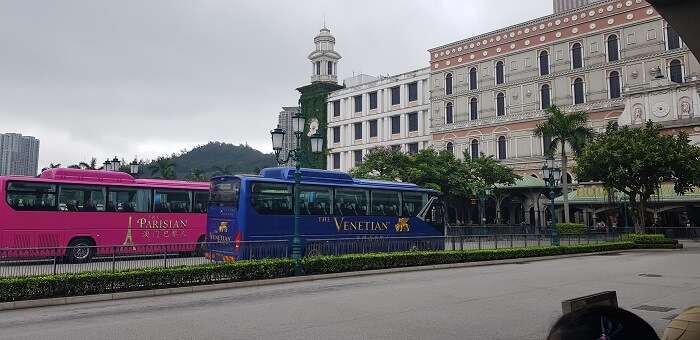 We visited Macau and what an experience it was! Also known as the 'Vegas of China', Macau is all about glitz and glamour. With its cultural heritage and awe-inspiring skyline, Macau was absolutely amazing and we had a lot of fun there. Also, the food there was delicious and watched House of Dancing Water Show and went to see the Macau Tower which is unbelievably beautiful.
2. Exploring Hong Kong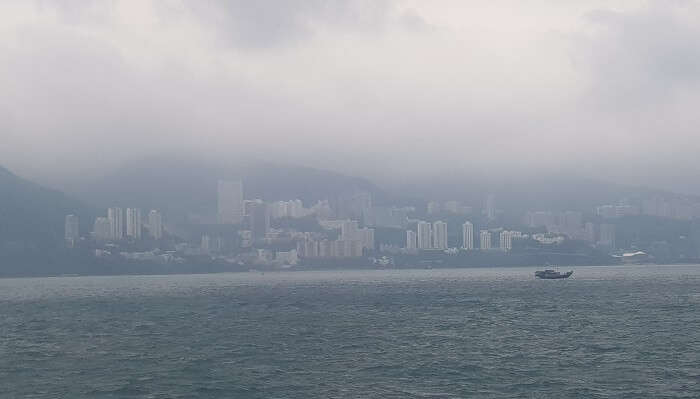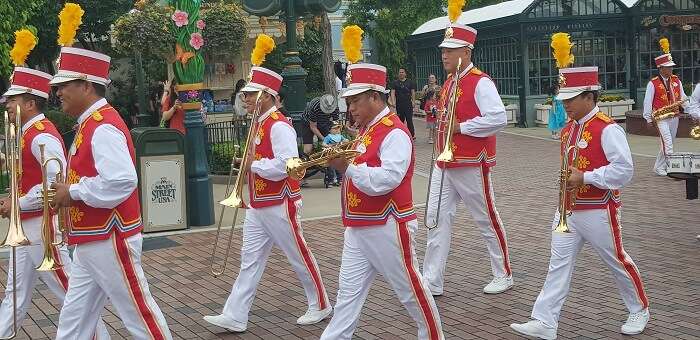 We visited 'Asia's World City' and what an experience it was! We explored the place at our pace and enjoyed a lot. There was no dearth of places to see and we felt it was the best place we visited on our trip. We visited Jewellery City, took a tram ride and had an experience on the ferry too. We also saw a unique light and sound show called Symphony of Light At Tsim Sha Tsui Promenade.
Victoria Peak In Hong Kong: A Guide To The Epitome Of The Country's Beauty!
3. A Visit To Disneyland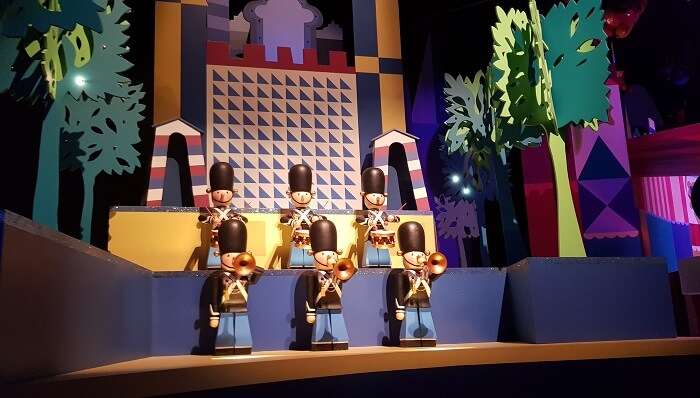 This was the most awaited part of our entire trip. Not just for the kids but for us too because their happiness and joy is the very reason we planned this trip and they enjoyed to the core here. We embarked on a magical journey through the seven themed lands- Adventureland, Toy Story Land, Fantasyland, Tomorrowland and many more.
4. A Tour Of Ocean Park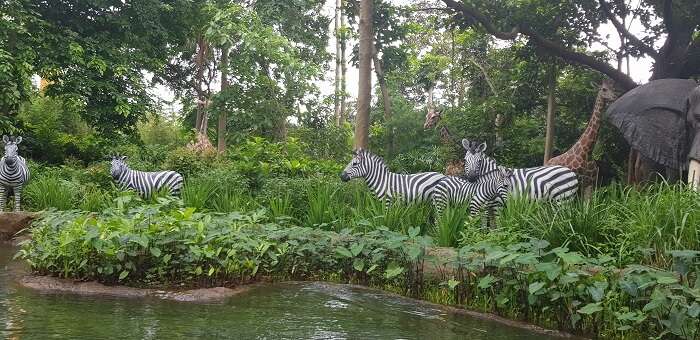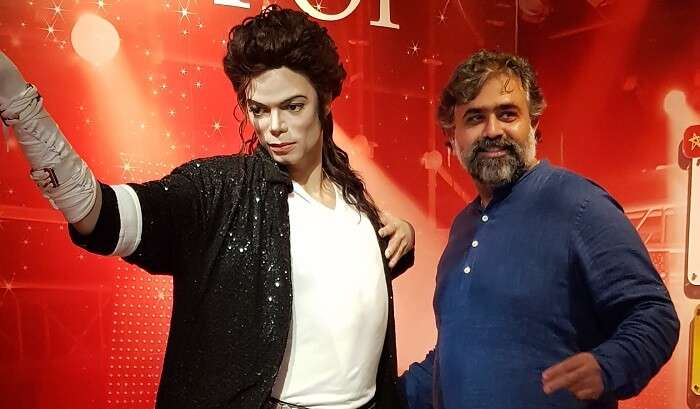 We took a tour of the fascinating Ocean Park and got to know that it was awarded the biannual Applause Award in 2012, the most prestigious award in the amusement and theme park industry and we now know why. Opened in 1977, this place is a marine life theme park and offered us a great experience. We explored Ocean Park Tower and the many aquariums.
Hotels In Hong Kong
We stayed at The Venetian in Macau and other different hotels like the Harbour Plaza 8 Degrees in Hong Kong which was a part of our Hong Kong Itinerary For 7 Days. The Venetian with its well-maintained rooms and the great location was fantastic and Harbour Plaza 8 Degrees in Hong Kong located amidst a busy market was amazing too.
These Hong Kong Airports Are So Lavish That You'd Never Want To Leave!
Food In Hong Kong
As it was more convenient for us to eat in the comfort of our own room we ordered room service most of the times at The Venetian. We felt it was pretty economical to order room service at The Venetian so we hardly tried anything outside but what we had in the hotel was amazing. The food at the hotel in Hong Kong was great too.
Shopping In Hong Kong
As a part of our Hong Kong Itinerary For 7 Days we also shopped at the place and it was a great experience overall. We carried back home not just memories but many cute souvenirs with us. Wanchai area in Hong Kong was one of the best places to shop from. Causeway Bay was another great place we went to for shopping.
Tips For Spending 7 Days In Hong Kong
Here are a few travel tips and suggestions we have for planning an exciting trip to Asia's World City, Hong Kong.
Browse well and then decide what all you want to do on your trip to Hong Kong beforehand.
Always carry some extra money for hidden and unforeseen expenses.
Do not forget to take along your camera.
Check the weather in Hong Kong for the month you plan your traveling in.
Always carry an umbrella and sunscreen with you.
 This Is Why Hong Kong Is A Perfect Destination For Families
Our Experience With TravelTriangle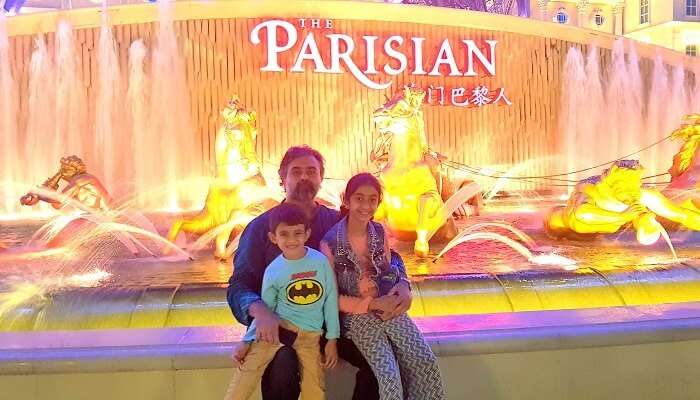 Our experience was TravelTrianglle was great. We knew the place we wanted to explore and all we wanted was a hassle free experience and that's exactly what we got. With our Hong Kong Itinerary For 7 Days we had the most pleasurable experience. The bookings we wanted to make were very prompt and the people here are very helpful and assisted us through every step. Definitely gonna recommend you!
Destination Of The Month: 10 Reasons Why Hong Kong Is Perfect For A Family Vacation
We know reading about Dharna's experience would have prompted you to plan a trip to Asia's World City. With their customized Hong Kong itinerary for 7 days they had the most exciting experience in Hong Kong. With its marvelous skylines and too many places to explore you just can't go wrong. So, think no more and plan your vacay! Along with that check out these great customizable options for an exciting trip to Hong Kong.
Frequently Asked Questions About Hong Kong Itinerary For 7 Days
Is Hong Kong a part of China?
Yes, Hong Kong is a part of China, however, it is an autonomous territory.
What Hong Kong is known for?
Hong Kong is known as a glamorous city all around the world but it's also known for its tourist attractions such as Victoria Peak, Wong Tai Sin Temple, and Disneyland.
Is Hong Kong expensive?
Although Hong Kong is generally expensive there are cheaper options that you can find.
How much cash should I bring to Hong Kong?
HK$ 1083(INR 9622) is the average daily price if you are traveling in Hong Kong.
Is alcohol expensive in Hong Kong?
Alcohol is slightly expensive in Hong Kong. The prices of alcohol vary from somewhere between HK$60 to HK$ 100.
Is public drinking legal in Hong Kong?
There is no law against public drinking in Hong Kong however you can be fined or refused entry on public transports for public intoxication.
Is Hong Kong safe at night?
Yes, Hong Kong is very safe at night.