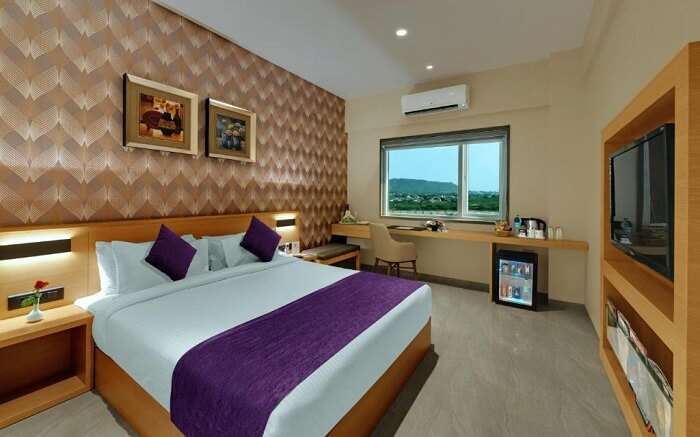 Bhuj is very popular for contributing to India's rich history, tradition and culture. Placed beautifully in the westernmost part of Gujrat, Bhuj presents traditional beauty with a pinch of modern hospitality as one of its biggest offerings to visitors. Housing a great collection of small palaces, streets and temples, this place remains pleasant from October to February. One can also experience a stupendous showcase of traditional handicrafts and cultural events, especially during the most celebrated festival in Bhuj called Rann Utsav.
If you have already decided to visit this amazing Indian beauty, we have prepared a list of 10 best hotels in Bhuj where you can enjoy your stay with utmost ease and comfort.
Comfortable Hotels In Bhuj
So, to all the handicraft lovers and who want to experience age-old traditions blending with modern hospitality, these are best sojourns in Bhuj to crash in.
1. Divyajyot Residency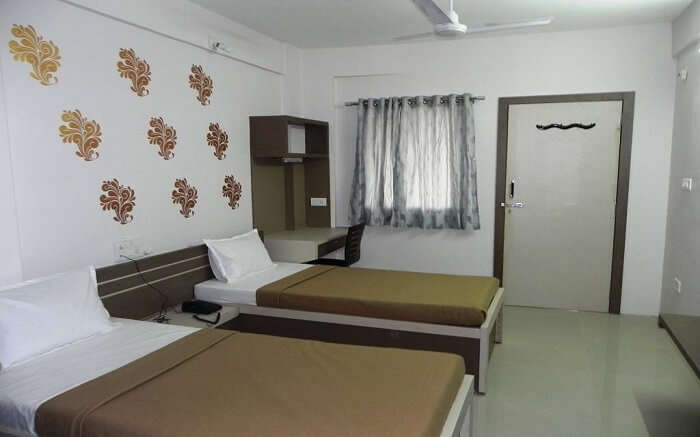 Must Read: 10 Incomparable Places To Visit In Gujarat
The most reasonable yet swanky at such price, this hotel has scrumptious cuisines, sophisticated interiors, thirty spacious rooms, all enveloped by state-of-the-art amenities. Among the best budget hotels in Bhuj, Divyajot Residency is a contemporary-style accommodation for families and large groups. So, what are you waiting for? Plan a trip to Bhuj and bring in your family for a stay that will be cherished for years.
Tariff: Rs 608 per night
What's special: so many things at such affordable rates
2. Tree Top Residency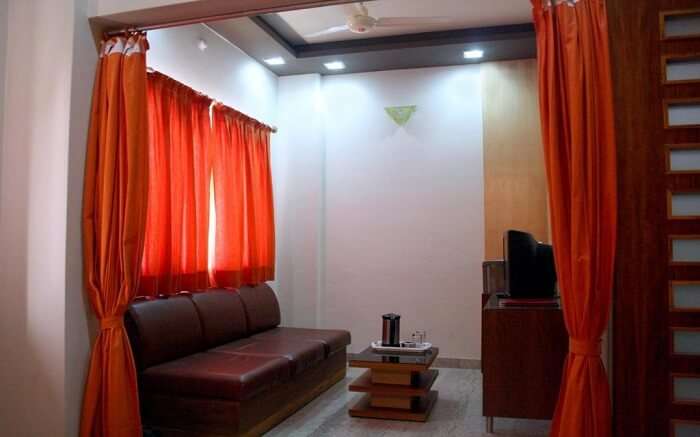 Awash with a culturally finetuned ambience, this hotel is known to be one of the best hotels in Bhuj, Kutch. Whoever stays at it takes back unforgettable experiences. It is also one of the leading brand of class hotels in Bhuj that offers top-notch services packed with amazing Indian hospitality with a pinch of modernity. All this makes it a place of Kutchi Mehmaan Nawazi.
Tariff: Rs 1121 per night
What's special: culturally fine tuned ambience
3. Hotel Tulsi Residency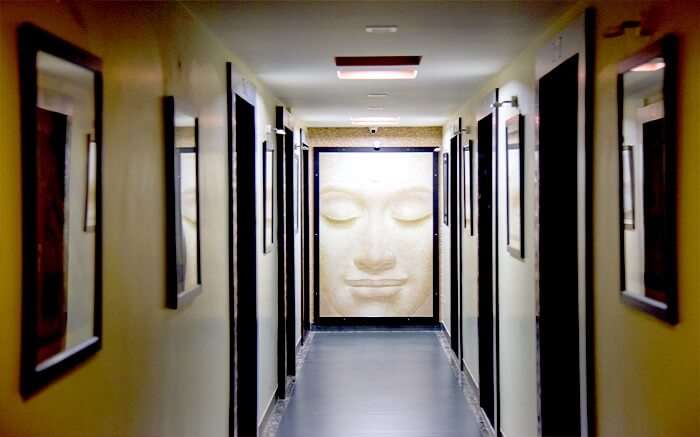 Suggested Read: Shopping In Ahmedabad: 15 Fantastic Places And What They Offer
A perfect example of what we call luxury. The best-in-class services that the hotel offer to its guests make it one of the best hotels in Bhuj. Situated in Madhapur, the hotel has amazing places to go by such as Aaina Mahal, the Hamirsar Lake and the Kutch Museum, among others. Equipped with astute contours, ravishing interiors and flushed-red façade, this hotel remains a splendid place to stay.
Tariff: Rs 1316 per night
What's special: best-in-class services
4. Hotel Shiv Lake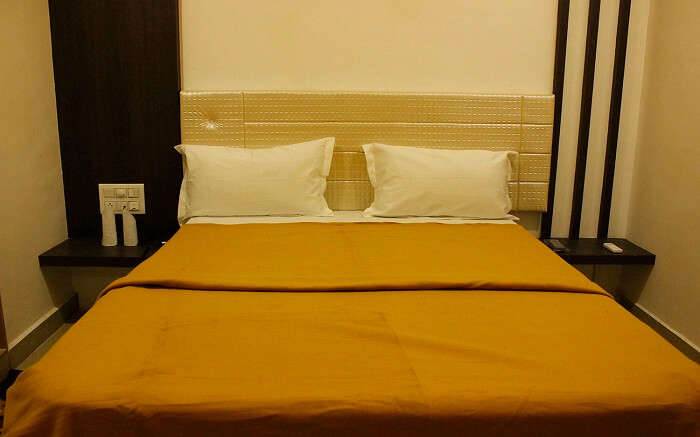 This is one such hotel whose home-like facilities and treats will literally make you feel at home. The serene ambience, high-class hospitality and well modernised rooms make it one of the best hotels in Bhuj and you can choose it for stays without any second thoughts. The hotel is well-placed in the heart of Bhuj giving easy access to all the popular places to visit by and gather splendid experiences.
Tariff: Rs 1370 per night
What's special: home-like culture
5. Shiv Hotel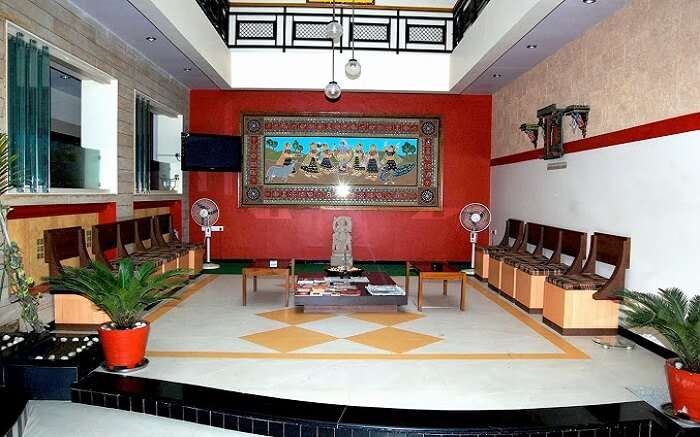 Suggested Read: 7 Haunted Places In Gujarat That Will Scare You Out Of Your Wits
Our Bhuj hotels list is incomplete without mentioning Shiv Hotel. Standing tall in the heart of Bhuj's foremost commercial area, this hotel is one of the best hotels in Bhuj for a decent stay. Important locations like S.T Bus station, railway station and airport are very closely located to it. It's an added advantage for the tourists. You will get all the modern facilities at this hotel ranging from stunning interiors, fast internet and concierge, among others. Also, a superb choice for corporate guests.
Tariff: Rs 1574 per night
What's special: easy access to the landmarks and amiable hospitality
6. Click Hotel Bhuj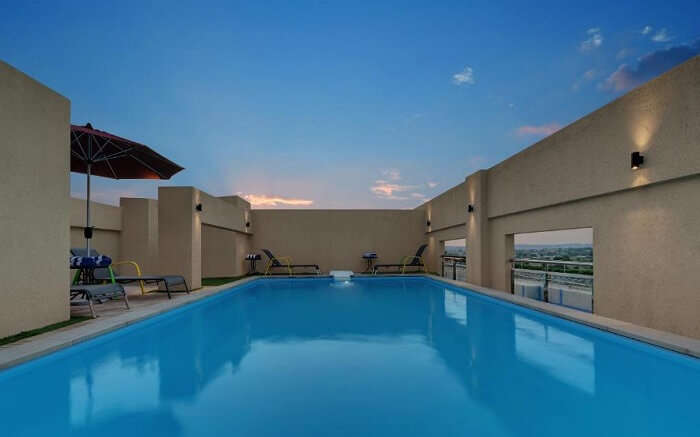 A unique boutique hotel that has branches all across Gujrat. It is especially known for its exquisite hospitality armed with perfect personalised facilities. Again, the railway station and the airport, both are nearby. You will also get facilities such as a landscape roof top swimming pool, gym, a board room and a remarkable multi-cuisine restaurant. During your stay, you can also visit Kutch Museum that is situated just three and a half kilometres away.
Tariff: Rs 1628 per night
What's special: personalized service and warmth of Indian hospitality
7. Prince Hotel Residency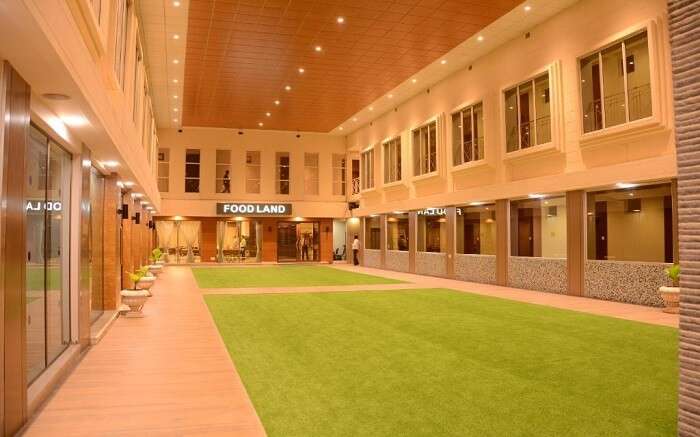 Suggested Read: 8 Fascinating Things To Do In Vadodara That Let You Taste The Good Life In Gujarat!
Top-notch in terms of class, comfort and modern facilities, this hotel adds to the ultimate tradition of Kutchi hospitality. It has forty-four striking rooms with ethnic and well-maintained interiors. Prince hotel is located very close to the railway station as well as the airport. This adds on to the comfort and convenience of guests and tourists.
Tariff: Rs 2415 per night
What's special: high quality food and ravishing interiors
8. Hotel Mangalam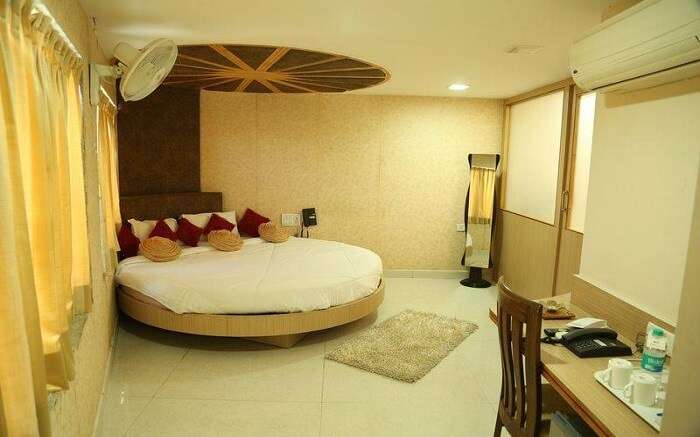 A four-star hotel centrally located offers deluxe rooms which are really spacious and are furnished with lavishing furniture combined with all the modern features. During the stay, make sure that you dine at the amazing restaurant called Mangalaya. It's a multi-cuisine restaurant with a menu of delectable food. You can also go the lively café to have a chat with your mates; it also has amazing snacks and smoothies.
Tariff: Rs 2598 per night
What's special: extremely delicious with right set of spices and mixtures especially the Gujarati kadi and daal makhani
Website |Reviews
Further Read: 20 Things To Do In Ahmedabad For An Extraordinary Experience!
Bhuj is a destination that can change your forever as a traveler. This culture-rich land has been attracting thousands of travelers from all around the world, which has led to increase in some good resorts and hotels in Bhuj.
Comments
comments