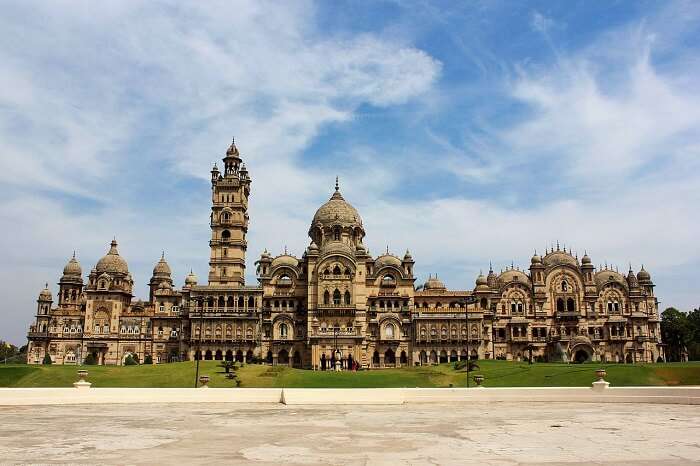 Flaunting its vibrant heritage and oozing architectural brilliance at every nook and corner, Vadodara is one city in Gujarat which is bestowed with inspiring culture, and overwhelming history that will move you from within. While the city houses some interesting places to explore, make your vacation a fascinating one by including these 8 amazing things to do in Vadodara.
8 Best Things To Do In Vadodara
1. Do Not Miss Out On Visiting The Kirti Mandir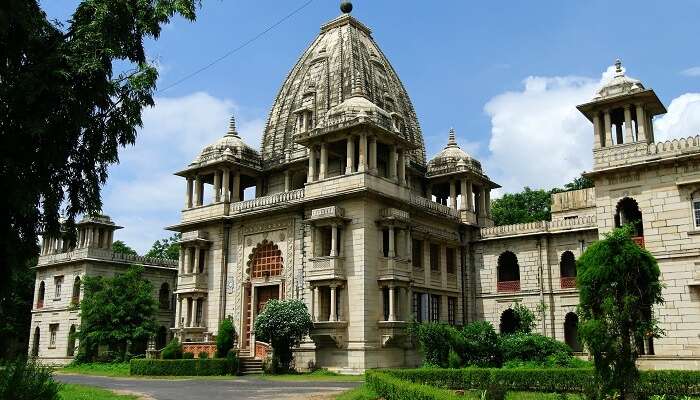 Suggested Read: 10 Incomparable Places To Visit In Gujarat
Built in the memory of, and to honor Mohandas Karamchand Gandhi and Kasturba Gandhi, visiting Kirti Mandir is one of the best things to do in Vadodara, India. The residents of the Porbandar city decided to construct this temple when Mahatma Gandhi was released from the Aga Khan Palace in 1944. This temple was established by Maharaja Sayajirao Gaekwad in the year 1930 which is all about architectural grandeur.
Location: Kothi Rd, Dak Bungalow, Sayajigunj, Vadodara, Gujarat 390001
Timings: All Days – 10 AM to 6 PM
2. Discover The Charm Of Nazar Baug Palace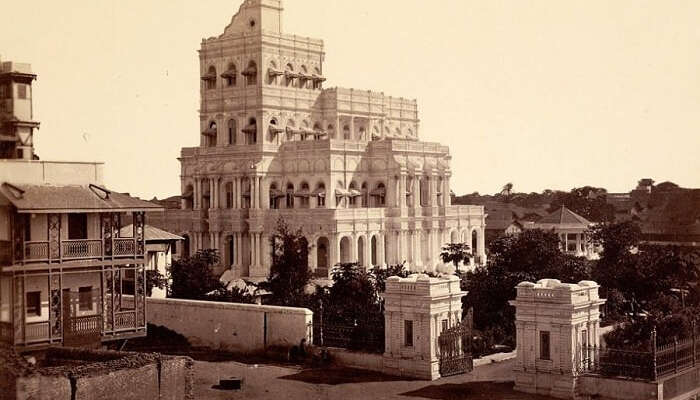 One of the popular things to do in Vadodara, India is to explore the beautiful Nazar Baug Palace. Built in 1721, Vadodara's Nazar Baug Palace was the royal household of the Gaekwad's. This three-storeyed building is the oldest palace in the region, and was constructed under the reign of Malhār Rāo Gaekwad. This depository is said to have included the infamous 125-carat Star of the South diamond, the English Dresden, and an embroidered cloth consisting of precious stones and seed pearls.
Location: Panigate Rd, Chhipwad, Vadodara, Gujarat 390006
Timings: All Days – 9 AM to 6 PM
3. Take A Stroll Along The Sursagar Lake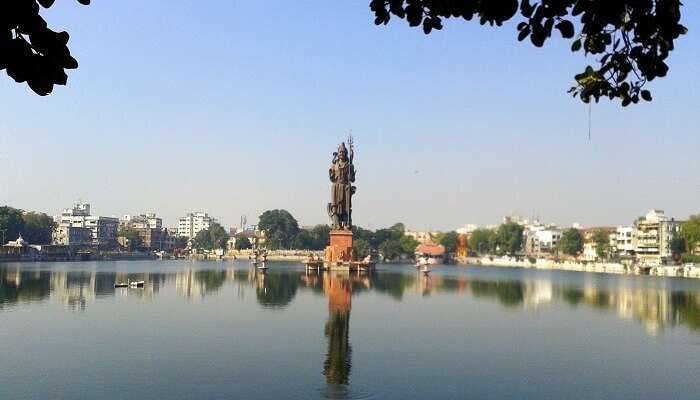 Suggested Read: 10 Historical Places In Gujarat That Uncover A Legendary Past
Situated in middle of the Vadodara city, walking along the Sursagar Lake offers the perfect respite as it is one of the best things to do in Vadodara at night. Go boating on moonlit nights while the lake is an ideal site for enjoying the evenings with your loved ones. Rebuilt with stone banks and masonry in the 18th century, this lake remains full of water throughout the year.
Location: Centre Of The City, Vadodara, India
4. Visit The Townhouse Of Tambekar Wada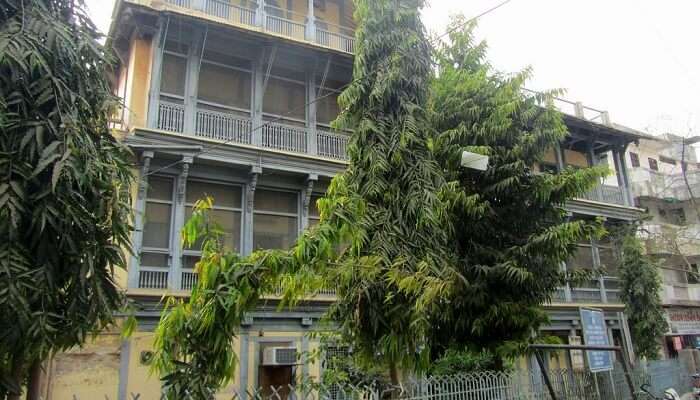 Tambekar Wada is a beautiful Maratha mansion, which once served as the residence of Bhau Tambekar, the erstwhile Diwan of Baroda. The townhouse is an important part of the Vadodara sightseeing tour as it is famous for its colorful 19th-century murals depicting the scenes from Mahabharata. Showcasing the narratives from the life of Lord Krishna, these designs also feature contemporary scenes of the 19th-century Anglo-Maratha War.
Location: Tambekar Road, Dandia Bazar, Vadodara
Timings: Monday to Friday – 9 AM to 6 PM
5. Explore In & Around Laxmi Vilas Palace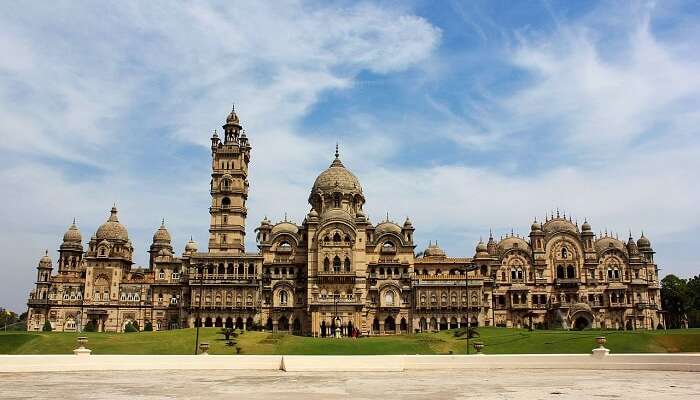 Suggested Read: 20 Gujarati Dishes That Will Always Have A Sweet Spot In Your Heart!
Built in the year of 1890 by Maharaja Sayajirao Gaekwad III, Lakshmi Vilas Palace is an extravagant construction of the Indo-Saracenic school exploring which, is one of the best things to do in Vadodara. Witness the remarkable collection of artifacts, armory, and sculptures from the bygone era that are housed here. Spread over 700 acres, explore an array of buildings, museums, a zoo, and a golf club within the premises of the palace.
Location: Gate No.2, Laxmi Vilas Palace Estate, J.N.Marg, Vadodara, Gujarat 390001
Timings: Wednesday to Monday – 9.30 AM to 5 PM; Closed on Tuesdays
Entry Fee: INR 200 per person
6. Treat Your Taste Buds At The Tomato's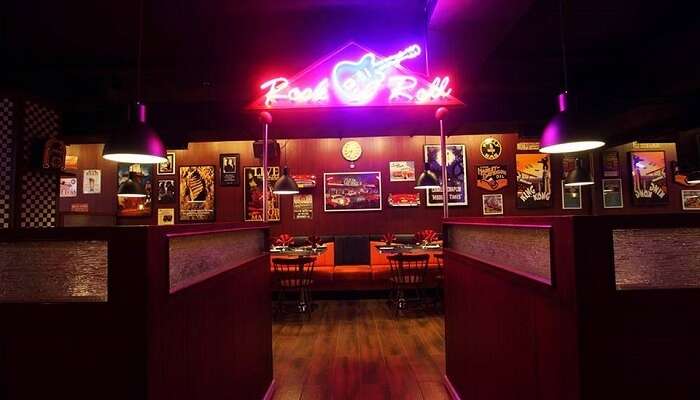 For the foodies who want to enjoy some lip smacking Mexican food, dining at the Tomato's should be on top of their list of things to do in Vadodara at night. Started in 1994, Tomato's is one of the only posh and themed diner in Vadodara, which offers an assortment of cuisine ranging from America, Mexican, Thai, Mughlai, and North Indian. The restaurant has been awarded the Times Food Award in the 'Best Mexican' category, six years in a row starting from 2009.
Location: 1st Floor, Aditi Plaza, Besides IDBI Bank, Race Course Circle, Vadodara, Gujarat 390007
Timings: All Days – 12.30 PM to 3 PM, and 7 PM to 11 PM
Must Try: Mexican Hot Pot, Garden Skillet, and Chimi Changa
7. Go For Shopping At Khanderao Market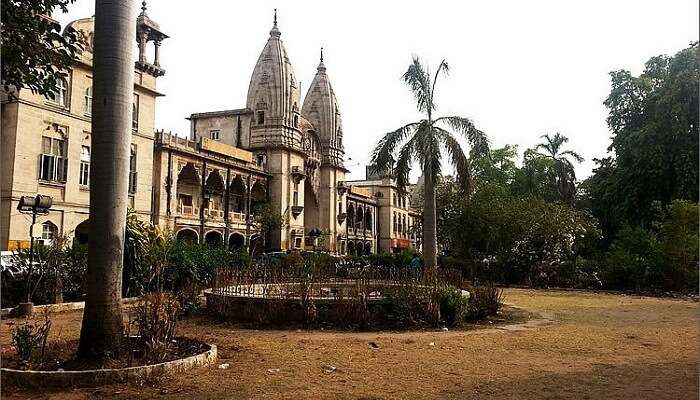 Suggested Read: 10 Famous Festivals In Gujarat Celebrated With Joyous Fervor
Shopping at Khanderao Market is definitely one of the fun things to do in Vadodara. This market is named after Khande Rao Gaekwad and the construction of this building is a fine example of the Maratha and Jain architecture, coupled with European and Islamic craftsmanship. The building consists of a clock tower at its center along with two dome structures. The building also houses the offices of the municipal corporation of Vadodara, whereas there's also a vegetables, flowers, and fruits market behind the building.
Location: Palace Road, Kevda Baug, Vadodara, Gujarat 390001
Timings: All Days – 7 AM to 8:30 PM
8. Enjoy The Nightlife At Generation 2000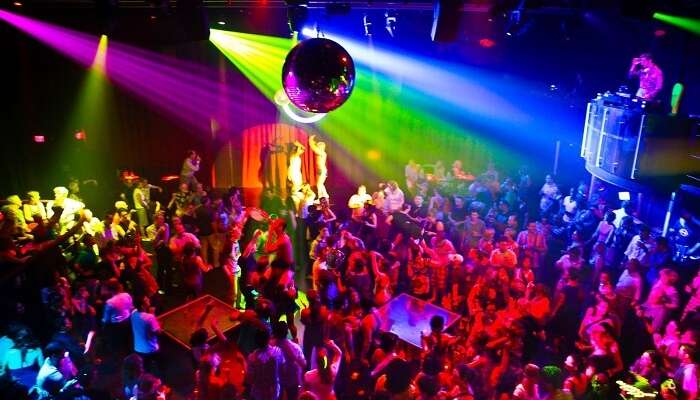 Are you wondering that there isn't a concept of nightlife in Vadodara? Well, it is certainly not the case anymore. Unlike the kind of discos that are found in metro cities, the ones present in Gujarat have a colorful, and a unique combination of folk dances, cultural programs, and theatre performances. Generation 2000 is the only standard and decent discotheque in the region, which automatically becomes one of the fun places in Vadodara.
Location: Sayajigunj, Vadodara
Timings: All Days – 11 PM to 12 AM
Avg. Price For Two: INR 800
Excited for a trip to Gujarat? Well include the above interesting things to do in Vadodara and plan a personalized holiday by customizing one of the best Gujarat tour packages with TravelTriangle to embark on a memorable vacation!
Frequently Asked Questions About Things To Do In Vadodara
Q. Which are the places to visit in Vadodara?
A. Here are some of the most popular places to visit in Vadodara:
1. Lakshmi Vilas Palace
2. Sayaji Gardens
3. Ajwa Nimeta Garden
4. Vadodara Museum And Picture Gallery
5. Baps Shri Swaminarayan Mandir
6. Sursagar Lake
7. Nazarbaug Palace
8. Kirti Mandir
9. Khanderao Market
10. Maharaja Sayajirao University
Q. When was Lakshmi Vilas Palace built?
A. Lakshmi Vilas Palace was built in 1890.
Q. What is Vadodara famous for?
A. Vadodara is the third-largest state in Gujarat. This industrial city is known for its textiles, furniture, and handicrafts market. It is also famous for the popular Lakshmi Vilas Palace, one of the largest private residences.
Q. What can I buy in Vadodara?
A. Here are some of the things that you can buy from Vadodara:
1. Silver Jewelry
2. Handicraft
3. Traditional dresses
4. Footwears
5. Gujarati snacks
6. Furniture
7. Wooden toys
Q. What is the famous street food of Vadodara?
A. Here is a list of some of the most popular street foods of Vadodara:
1. Sev Usal
2. Farsan
3. Vada Pav
4. Dabeli
5. Fafda And Jalebi
Q. Is Baroda and Vadodara same?
A. Yes, Baroda is also known as Vadodara. It is the Gujarati pronunciation of Baroda.
Q. Does Vadodara have international airport?
A. Yes, Vadodara Airport is the international airport of Vadodara. It is the 3rd busiest airport in the state.
Location: Civil Aerodrome, Harni Rd, Vadodara, Gujarat 390022
Comments
comments