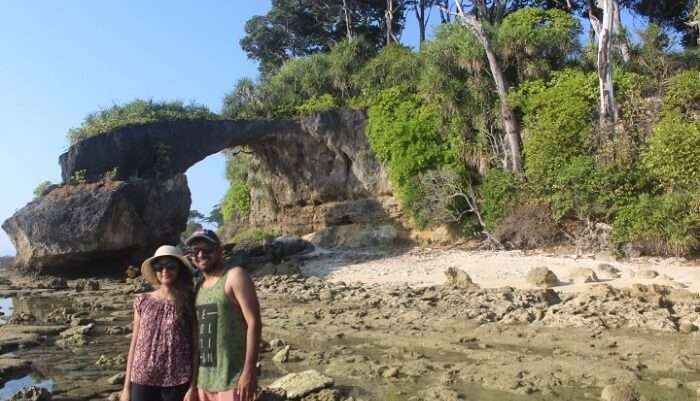 Andamans is a hub for all the beautiful beaches and natural beauty. There is a lot that one can indulge in when in Andamans and therefore many couples are attracted to this destination. The islands offer not only the best recreational options but also world class cuisines and lavish accommodations. The destination has something for every kind of traveler and here is how our couple experienced the best of Andamans in their memorable honeymoon.
Details Of Our Hyderabad to Andaman Trip
Trip Type: Honeymoon
Cost: INR 38499
No. Of People: 2
Duration: 5 Nights 6 Days
Inclusions:Breakfast, Dinner, Arrival, Departure, Welcome Drink on Arrival, Government Taxes, Accommodation, Cab for sightseeing
Exclusions:Lunch, English Speaking Driver, Camel ride, Entry fee charges, Flight, Rafting
Itinerary Of Our Hyderabad To Andaman Trip
Day 1: Arrival In Port Blair
Day 2: Transfer to Havelock Island
Day 3: Elephant Beach
Day 4: Sightseeing In Neil Island
Day 5: Transfer To Port Blair
Day 6: Departure
14 Thrilling Water Sports In Andaman Which Require No Swimming
Andaman Weather In April
The weather in Andmans in the month of April was a little humid. However, the evenings were pleasant and it was good weather to walk along the shores of the beaches.
Experiences On Our Hyderabad To Andaman Trip
It was really easy to reach andaman from Hyderabad. We took our flight from Hyderabad to Port Blair and reached the destination around 12:00 PM. Our trip was majorly an adventure of the beaches. Here is all we can summon up about our trip to the island.
Sightseeing in Port Blair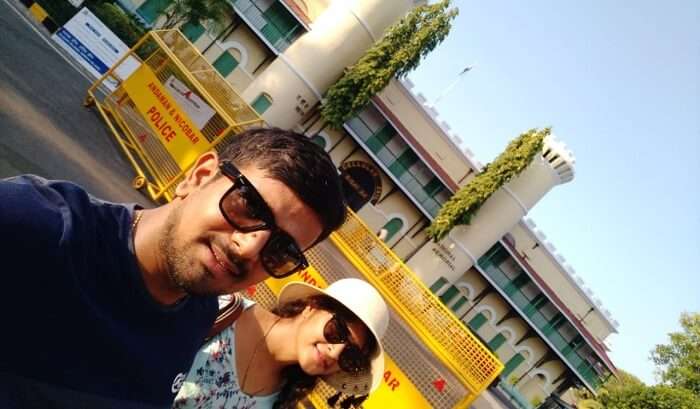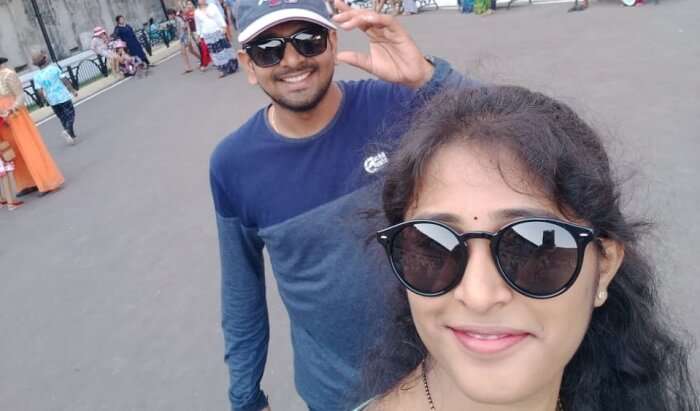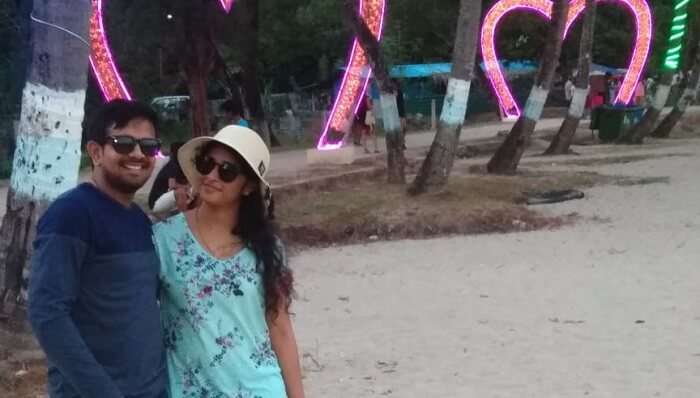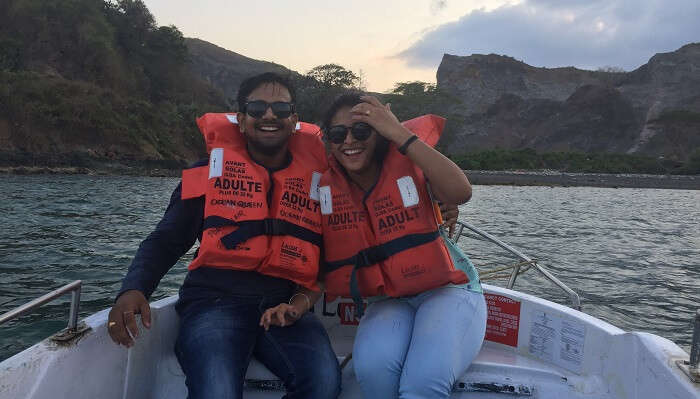 On our first day, after arriving at the Port Blair Airport, we were escorted to our hotel. Since we had a sightseeing tour in the evening, wherein we visited the Cellular Jail. The jail is a dark reminiscence of te Bristish rule. This colonial prison is isolated from the mainland and prisoners in the jail witnessed harsh punishments. Here we got to know about the history and culture of the jail. We also clicked some amazing pictures here. The jail is also witnessed as National Memorial and its walls speak of years of struggle of the Indian freedom fighters. We could not get a chance to see the Light and Sound Show here and therefore we went further to explore the Corbyn's Cove beach. The beach was very beautiful and we spent some wonderful time here. We also went on to the museums of the Andaman, local markets and art galleries around.
Adventure On The Havelock Island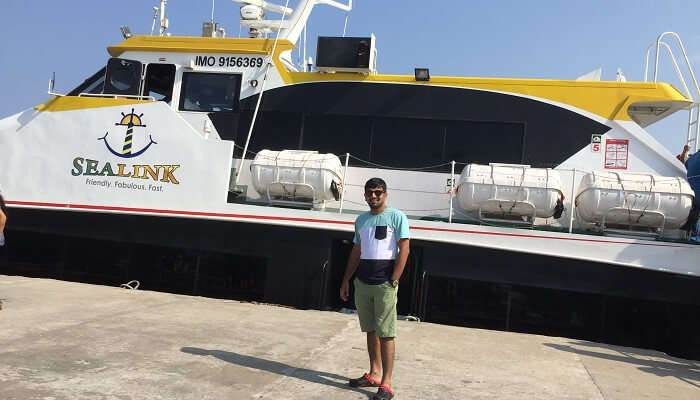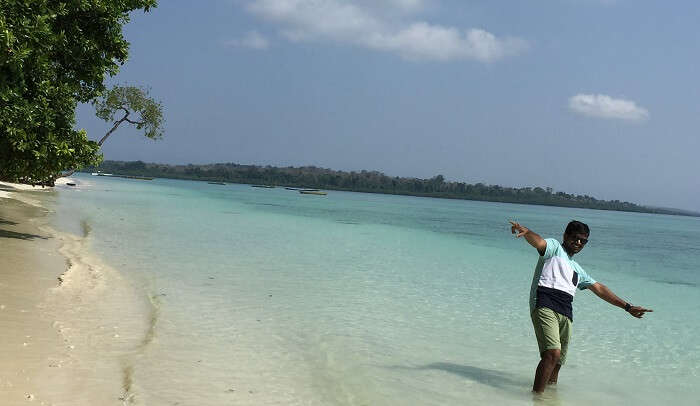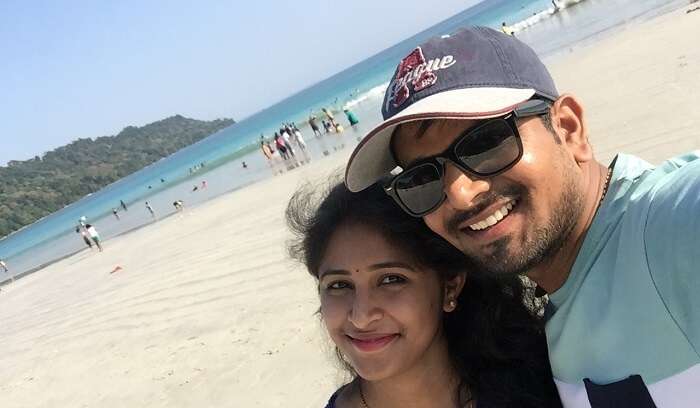 We were transferred to the Phoenix Bay Jetty where we get to catch our tourist ferry to Havelock Island. After arriving at Havelock Jetty, our guide took us to visit the famoyr RadhaNagar Beach. The white sandy beach has blue waters. The lush green forests and palm trees offered a wonderful ambience for a peaceful holiday. My wife and I basked in the sun and indulged in a lot of water activities on the beach. Scuba diving was one of the best experiences on the island. Though my wife is scared of water, we managed to enjoy the beach.
Suggested Read: Visit Andaman In December 2022 To Experience An Adventure Of A Lifetime!
Elephant Beach Was True Fun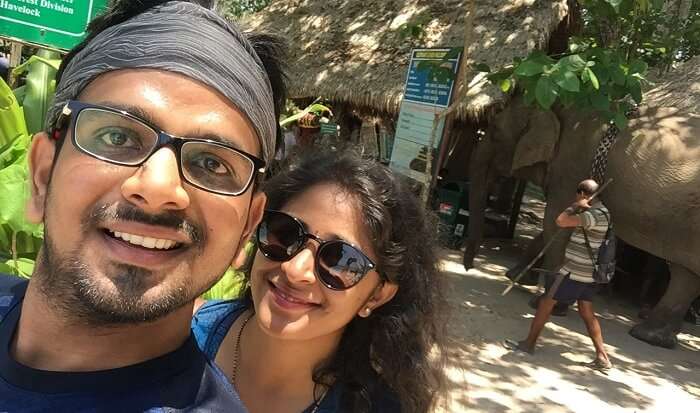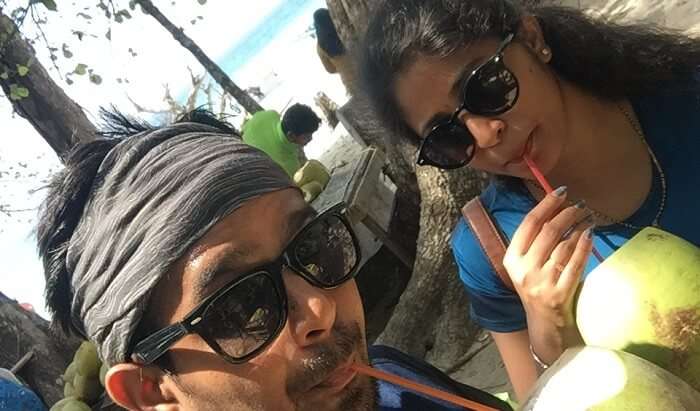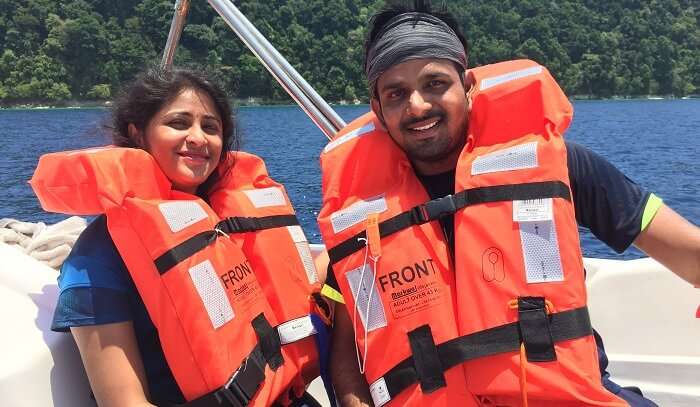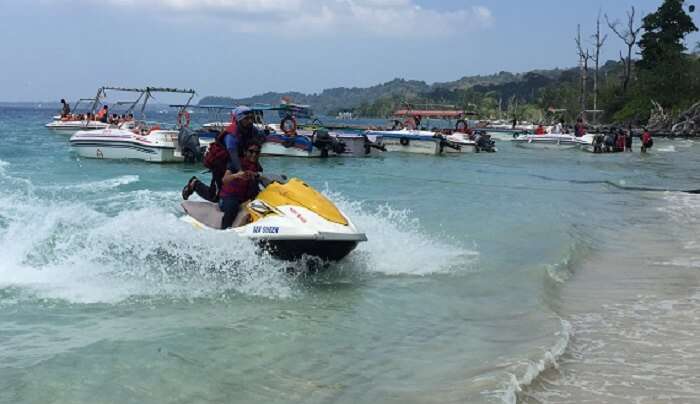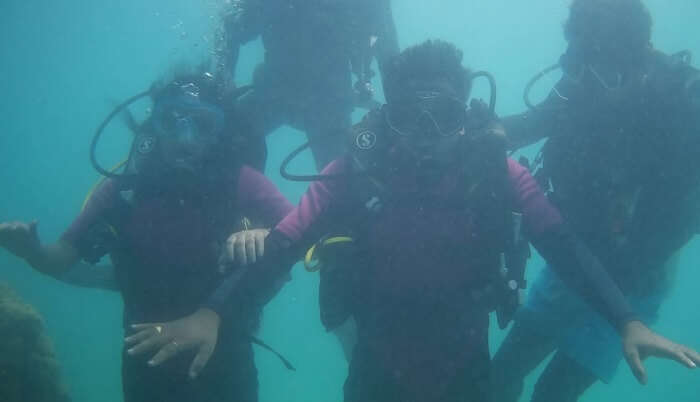 After an early breakfast, on the third day we visited the Elephant Beach on a jetty. The island is covered with white sand and has amazing coral reef that we were able to see from above the sea. It was beautiful to be around the amazing white sand beaches, crystal clear waters and lush green jungles were a perfect site. We also indulged in snorkeling at the beach. It was an amazing experience. We had a wonderful time together by the beach making most of the time together on our Hyderabad to Andaman trip.
Experiencing The Best At Neil Island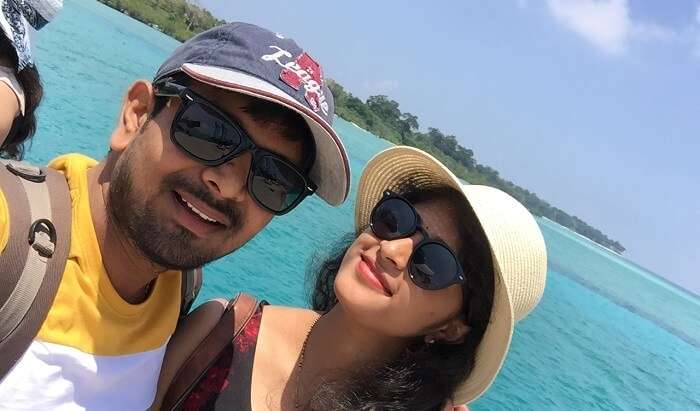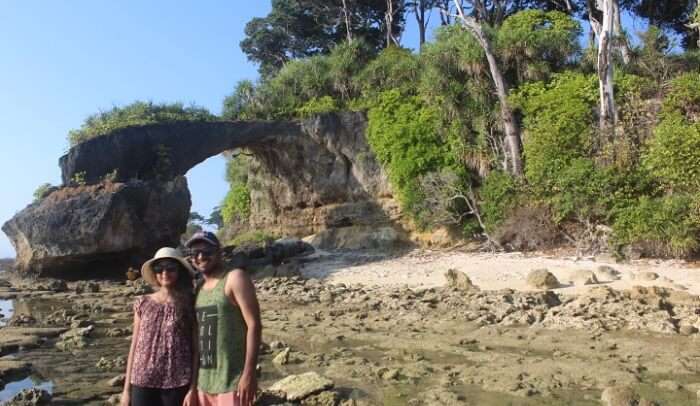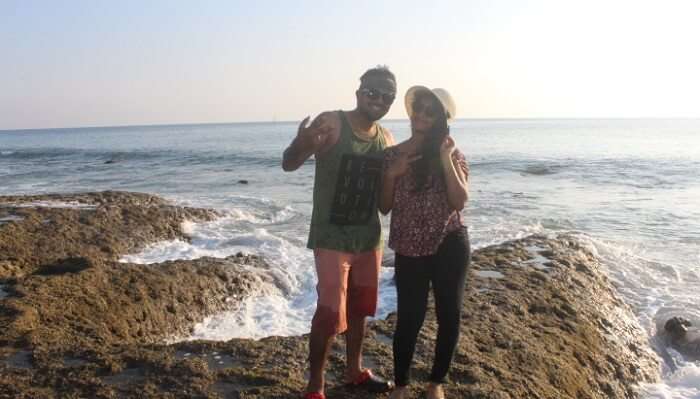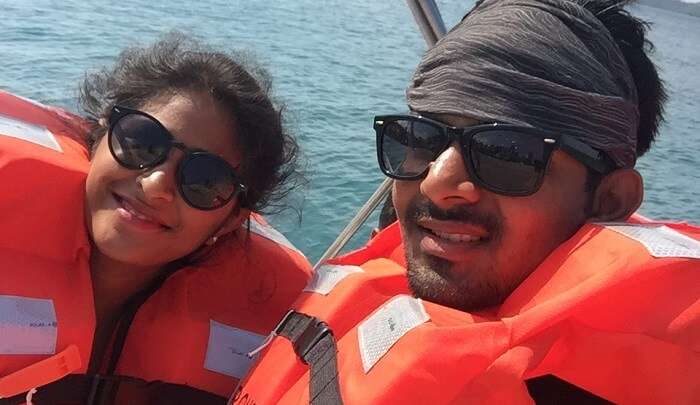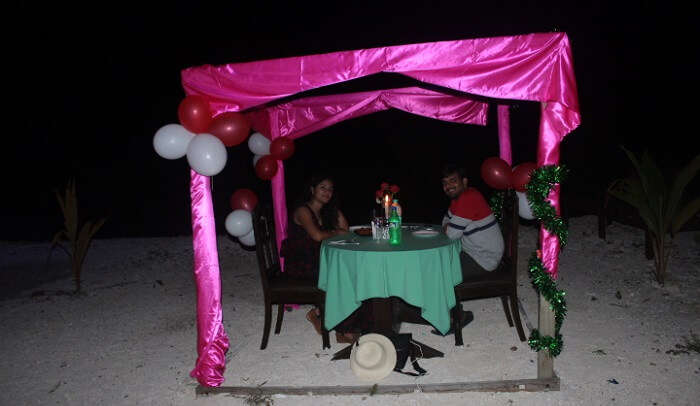 Our time spent on the Neil Island was one of the best experiences of our trip. Here we visited the Laxmanpur Beach and also visited the Natural Bridge. The place experiences low tides in the noon time but in the evenings, there were high tides and we enjoyed the waters of the beach. Yet one of the peaceful days, it was beautiful to be with my wife at this place. The sunset at the beach was beautiful and we had a lovely time together.
Trekking In Andaman: 6 Trails To Uplift Your Spirits
Time For Port Blair Again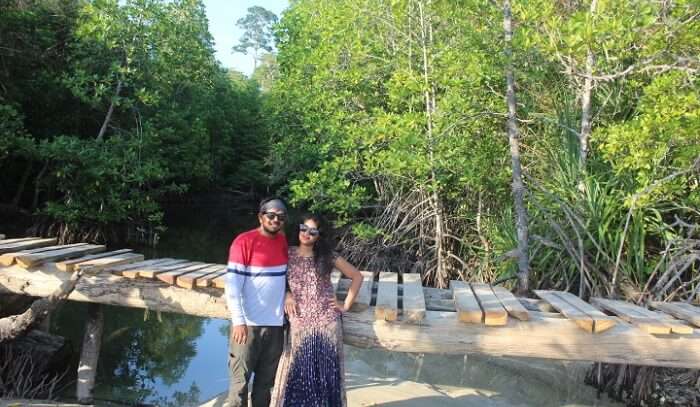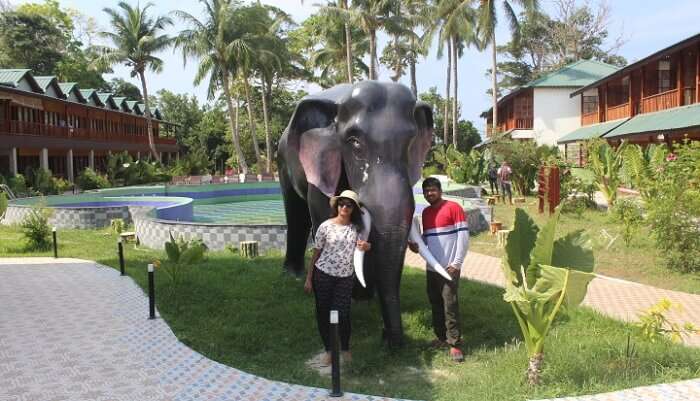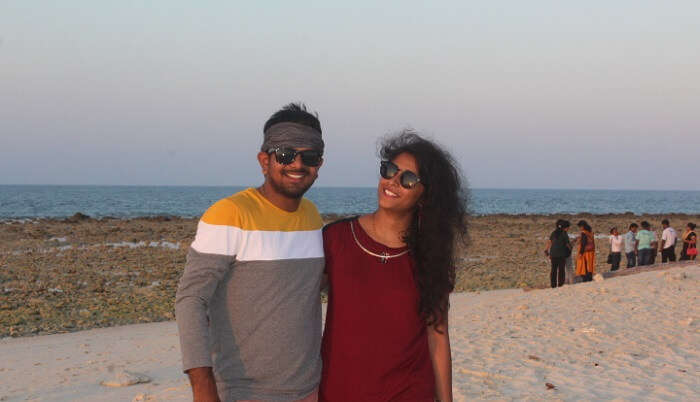 Port Blair is the hub of Andamans and we could not miss this prominent place in the Andaman. We had lunch on Port Blair and later headed to Chidiyatapu which is around 31 km from Port Blair. This place is also known as the Bird Island and is covered with lush green Mangroves and beautiful beach. The sunset scenes at the island are breathtaking and we totally enjoyed the calm and serenity of the beach. We were mesmerised by the beauty the island beholds and this adventure made our trip in Andamans worthwhile.
Where To Stay In Andaman
Our accommodations at all the islands were beautiful and offered a comfortable stay. Following were the properties we stayed at on our Hyderabad to Andaman trip.
Port Blair: Hotel Marina Manor
Havelock Island: Holiday Inn Beach Resort
Neil Island: Holiday Inn Beach Resort
The hospitality at all the properties was great. The manager was also great and on the last day of our stay at Port Blair, the staff arranged a surprise candle light dinner for us. The food was delicious and the rooms comfortable and well-maintained.
My 9 Days Trip To Andaman Was All About Fun, Adventure & Self Love!
Shopping In Andaman
There is not much that we bought from Andaman. Since there were very few choices, we bought hail oils and stones to take back home.
What To Pack For Andaman Trip
Travelers are advised to carry nylon clothes for indulging in water activities.
Hats are a must when visiting the beaches
It is advised to carry comfortable summary clothes
A comfortable pair of shoes and one pair of good hiking shoes are also necessary
Do not forget to carry some medicines for pain, sea sickness and also keep some bandages
Tips For Travelers
Plan your trip well in advance
Do not miss on the popular beaches of Andamans like Neil and
Radhanagar Beach
Our Experience With Travel Triangle
It was a wonderful experience planning a trip with TravelTriangle. The agents were very helpful and took care of all our requirements on our trip. Will definitely plan a trip soon again with TravelTriangle.
Winter In Andaman: A Guide To An Awesome Vacation In 2022
Looking for the perfect honeymoon with your partner? Let TravelTriangle TravelTriangle plan an awesome vacation and enjoy an amazing vacation together.
Common Queries About Andaman
How much does it cost for a trip to Andaman?
The average cost of a 4 night trip to Andamans will cost around INR 30-50 K per person depending on the type of accommodation and activities included.
Which is the best month to visit Andaman?
Andamans is all year-round destination. However, the best time to visit is between the months of November and May. Travellers can avoid visiting Andamans in monsoon due to the high tides and incessant rains.
Is it good to visit Andaman in August?
Yes, the month of August is one of the best times to visit Andamans. You can explore the beaches to the fullest and also indulge in a lot of water activities. Many adventure activities like hiking and walking trails can also be undertaken in this month.
Comments
comments