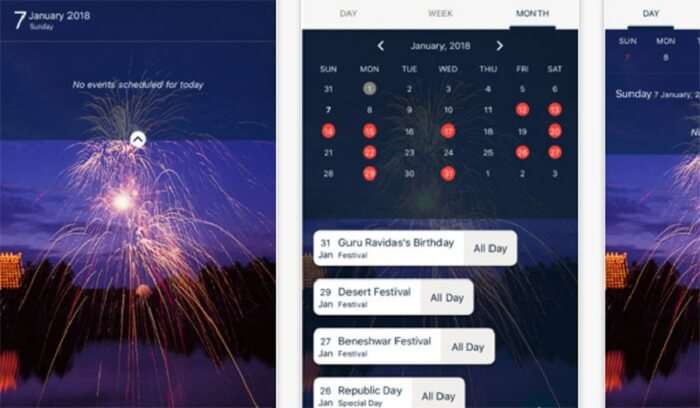 Staying in sync with the government's Digital India initiative, the Minister of State for Tourism (Independent Charge) and Minister of State for Electronics and Information Technology, K.J Alphons has launched an all new Incredible India Digital Calendar for 2018.
While along with it, he has also released the wall and a desk calendar for the year, the digital one is the first of its kind we have now. The new calendar application can be downloaded on both the Android and iOS platforms, but there's more to the exclusivity when it comes to the Incredible India Digital Calendar.
USPs of the New Incredible India Digital Calendar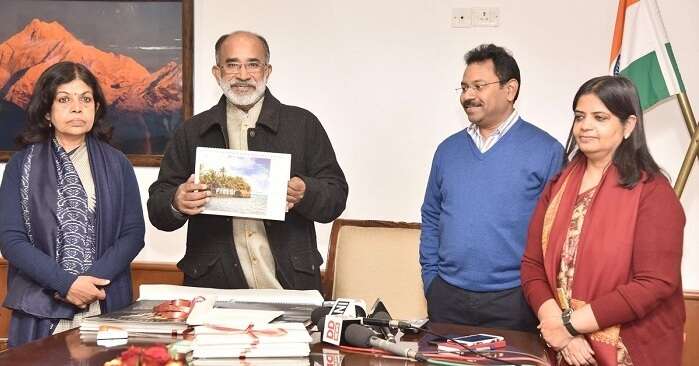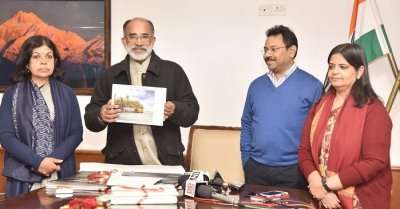 Suggested Read: TRAI Will Soon Allow Passengers To Make Calls & Use Internet On Flights In India
It will keep you updated about all the events and festivals happening in India at all the times, and also send you regular notifications about the same.
The calendar has exclusive features that make it your personal travel planner, which can be used even when you're on the go.
You can also use it as a personal planner and make plans for specific days and the coming months.
A customized reminder can be set up for your individual event updates or sharing them with your friends.
Each day in the calendar will have a stunning image of tourist destinations in India, which you can also share on various social media platforms.
Now, while the digital calendar has its uniqueness at its best, the wall and desk calendar are not at all behind when it comes to creativity. Every leaf of the wall calendar has been crafted using the illuminating paints that will make it glow in the dark. This has been done with a purpose to highlight that India looks equally beautiful during the day and at night.
But, this is not it. Since there are different types of travelers who pick different destinations as per their personal desires, the desk calendar showcases 12 of them and the appropriate destinations that suit their personality.
The theme for this year's calendar is 'India for Everyone', which is chosen with an aim to promote the country and its beautiful places amongst all the types of travelers.
The calendar for 2018 already sounds too cool, and we are sure that just like us even you want to have a look at it right away!
Further Read: The All New 'Made In India' Trains Will Cut Your Travel Time By 20%
Comments
comments