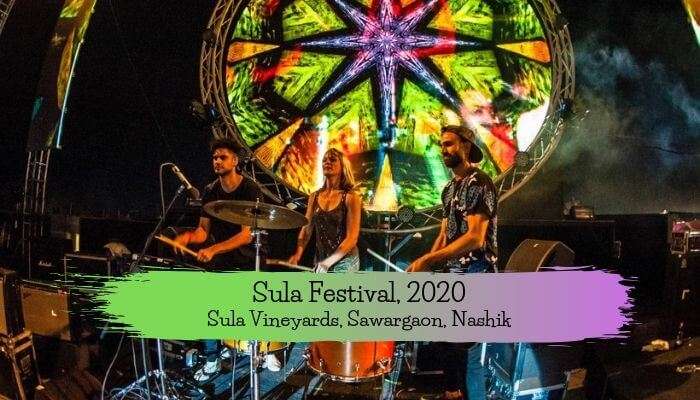 On the eve of 1st Feb 2021, Sula Vineyards in Nashik will witness the grandest and the coolest music festival of India; Sula Fest. Nashik's night sky in the first week of February will be lit up with vivid colors: there will be aromatic wines; a crazy mix of music performed by hundreds of music bands; palatable food; and kiosks offering ultrahip fashion.
Sula Fest Location: Sula Vineyards, Gat 36/2, Govardhan Village, off Gangapur-Savargaon Rd
Sula Fest Dates: February 6th and 7th, 2021 (Saturday & Sunday)
Sula Fest 2021 Tickets Price: INR 2400 – 12:30 PM to 10:00 PM for one day and 2-day pass for INR 4000
Sneak Peek
1. Sula Fest Rules
2. What To Expect At Sula Fest
3. Sula Fest 2021 Highlights
Sula Fest Rules
Music goes on till 10:00 pm and food and drink stalls stay open till 11:00 pm
They have a strict no re-entry policy
Gates close for entry at 8:30 pm
Guests have to attend the event with wristband worn at all times (tampered or torn bands aren't valid).
And the last and the most strict rule is, guests need to have a lot of fun.
Must Read: 7 Food Festivals In Europe To Add To Your 2019 Bucket List
What To Expect At Sula Fest

Sula Fest is all about indulging yourself. Be it the most insta-worthy pictures or the grooviest music, you're going to go gaga over it. From delectable cuisines and delicious wine to voguish merchandise and fun games, there's so much you can have an explore. Even if you're not someone who enjoys wine, fret not, as there will be an extensive variety of spirits from across the world. SO, get your Sula fest 2021 tickets before it's all sold out.
Suggested Read: Quebec Summer Festival: Head To This Canadian City For 11 Days Of Music, Fun, And Adventure
Sula Fest 2021 Highlights
See what you missed as we present you a recap of Sula Festival 2021 and a sneak peek at what you can expect from Sula Wine Festival Nashik 2021:
Sula Festival 2021 Artists

Hot Chip: London Based Synth-Pop Band
My Baby: Dutch-New Zealand band from Amsterdam known for country, funk, blues and hypnotic dance music
Doctor Dru: German DJ famous for contemporary house music
Electrophazz: French Jazz ensemble
Salim-Sulaiman: Very famous Bollywood Music Director duo
Kohra: Delhi based DJ, known for his hypnotic music
Rumba de Bodas: Bolognese R&B band
Shveta Salve: Indian Television Actor, Model and Dancer
The Local Train: Hindi rock band from Delhi
The Spindoctor: Mumbai based DJ, known for his Hip-Hop/Rap music
Voctronica: India's First All-Vocal Orchestra
When Chai Met Toast: India based pop musical group
Jah Sun The Rising Tide (SLY): Eclectic musical group
Suggested Read: Shimla Summer Festival: An Extravaganza For A Vibrant And Festive Atmosphere
Sula Fest 2021 Schedule

Here is a recap of the schedule of Sula Fest 2021:
Saturday: Atmasphere Stage: Baddra (TR), Paloma (IN), Diatonik (IN), Sashanti (RU), Nikhil Chinapa (IN), Juliet Fox (DE)
Saturday: Amphi Stage: Robby Banner (IN), Malfnktion (IN), Nothing Anonymous (IN), Spencer Maybe (UK, SE, IN, RU, AU), Hallouminati (UK), Lucille Crew (IL, US), Jungle (UK)
Sunday: Atmasphere Stage: Baddra (TR), Robby Banner (IN), Arsh (IN), Oona Dahl (US), Ankytrixx (IN), SASHA (UK)
Sunday: Amphi Atmasphere Stage: Mike Akida (GR), Malfnktion (IN), Paraphoniks (IN), Forelock & Arawak (IT), Mother's Cake (AT), Divine (IN), Shankar Mahadevan (IN)
Suggested Read: 10 Resorts In Nashik For A Vacation Amid Lush Vineyards!
Things To Carry Inside Sula Fest 2021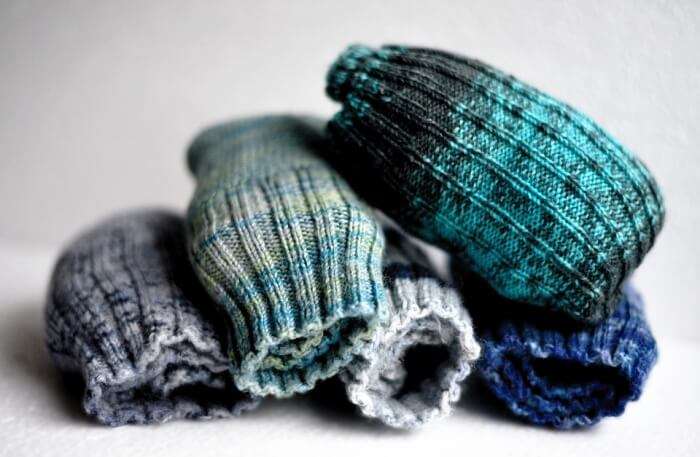 We have compiled a list of things that you are allowed to carry inside the Sula Wine Festival 2021 venue. Take a look:
Warm clothing (temperature sometimes drops to 7 degrees)
Extra blanket or personal sleeping bag
Hand towels
Personal set of toiletries
Odomos
Prescribed medication (if any)
Where To Stay 

If you have always wanted to camp under the stars, you can choose to stay at camp sites in the vineyards. There are several tickets for the same. The campsite is located 300m away from Amphitheatre.  
Early Bird | Friday Camping Price: INR 2299
Early Bird | Saturday Camping Price: INR 2599
Early Bird | Sunday Camping Price: INR 2299
Early Bird | Friday & Saturday Camping Price: INR 4499
Early Bird | Saturday & Sunday Camping Ticket Price: INR 4499
Early Bird | Fri – Sat – Sun Camping Ticket Price: INR 6599
Alternatively, you can choose other accommodation options. Ibis, Express Inn, Taj, Ginger, and Formule1 are some hotel options to choose from which are only a half-hour drive away.
Suggested Read: Surajkund Mela 2020 : The Largest Crafts Fair In The World
How To Reach Sula Fest 2021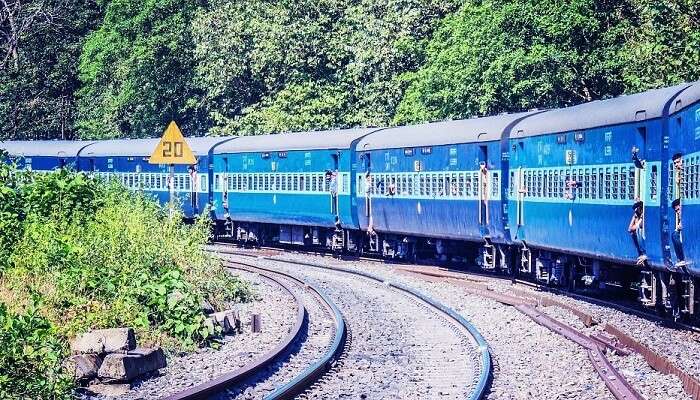 Sula Vineyards are located in Nashik which is 175 km from Mumbai (3 and half hour ride) and 225 km from Pune (4 and half hour ride). You can wither take a taxi from the respective city or a train till Nashik. The train line connects Nashik to several major cities in India. Local buses and auto-rickshaws can be found easily outside the station.
Further Read: A 2019 Beginner's Guide To The Holy Cavadee Festival In Mauritius
Camping, glamping, crazy nights, lively music, and delicious food, Sula Fest is all about starting off your year with a bang. Missed the music and wine fest this year on your trip to Nashik? Sula Fest 2021 is around the corner and we're soon coming up with Sula Fest 2021 dates, SulaFest 2021 schedule and Sula Fest 2021 tickets price for you.
Frequently Asked Questions
How to reach Sula Vineyards?
Sula Vineyards are located in Nashik. You could take a train or bus from Mumbai or Pune to Nashik. Then, take an Ola or Uber ride to Sula Vineyards.
Where can I get tickets to Sula Win Fest 2021?
You can book the tickets at insider.in.
Are there any options to stay at or around Sula Vineyards?
There is a camping site just a few meters away from the vineyards that provide twin-sharing tents. You could also make your reservations at any of the resorts in Nashik near vineyards.
What all I can do in Nashik besides attending the fest?
There are plenty of fun things to do in Nashik to make your weekend an exciting affair. You could enjoy white water river rafting, shopping at Saraf Bazaar, trekking to Anjneri Hill, and much more.
---
People Also Read: