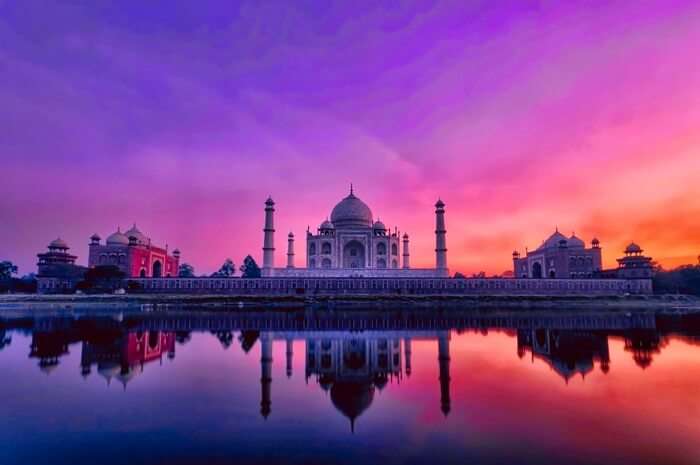 As much as it looks like domestic travel has inspired and evoked the never-ending wanderlust in Indian travelers, a recent study carried out by Google India and Boston Consulting Group (BCG) reveals that India is set to become a 48-billion dollar travel market by 2020. According to the report called Demystifying The Indian Online Traveler, the domestic travel market in India is expected to grow at a rate of 11 to 11.5 percent within a span of next three years.
The report not just maps the decision making process by Indians throughout the planning of a trip, but also opens up umpteen opportunities for the growth of travel industry as a whole. From the frequently visited touch points to the highest contributor to the travel industry, here are some of the key findings of the report that are informative, interesting, and intriguing at the same time.

Suggested Read: Indian Travelers Are Increasingly Holidaying At These 4 Gorgeous Beach Destinations
Key Findings On The Indian Online Traveler
The domestic travel market in India is predicted to grow at the rate of 11 to 11.5 percent to about $48 billion by the year of 2020.
The biggest contributors of domestic Indian travel market will be the air travel and the hotel industry.
While air travel is projected to grow at a rate of 15 percent to $30 billion, the hotel industry is predicted to grow at a rate of 13 percent to $13 billion within three years.
With an increase in the penetration of smartphones and usage of digital wallets, the presence of travelers on online platforms is expected to increase as well.
The network of railways is predicted to slug through at a current pace of $5 billion.
With a penetration of 31 percent, the online hotel market in India is expected to grow at an annual rate of 25 percent (CAGR) to $4 billion.
The penetration of online hotel market will increase to an extent that within a period of three years from now, one in three bookings for hotel accommodation will be done online.
Of all the existing touch points, Online Travel Agencies or OTA (64 percent), search engines (33 percent), and maps (26 percent) are the top three touch points that have maximum reach among the travelers.
When it comes to a planning a vacation which includes research, planning, and bookings, an Indian traveler spends about 49 minutes over a period of 46 days and browses through a maximum of 17 varied touch points on an average.
The duration of each online session which sums upto a total of 49 minutes, is observed to be below 3 minutes which is primarily due to the ubiquity of smartphones.
As far as research is concerned, 57 percent of the travelers have it in their opinion that they find better deals and discounts on online platforms against 12 percent of the travelers who still prefer offline sources.
Of the 57 percent travelers that research online, 41 percent of them find it comfortable and convenient to book their trips online.
Of all the factors, 76 percent of the travelers get inspired to travel via the positive word of mouth that is spread by their friends, family, and colleagues.
Also, ratings and reviews given by other travelers and consumers act as the prime factor for influencing the traveler's choice of a booking channel.

According to Vikas Agnihotri – the Industry Director, Google India, "India's domestic travel market is on an acceleration path. One of the key findings of the report is that by 2020, one in three hotel rooms will be booked online – a clear indicator of the growing importance of digital in travel research, planning and booking. There are several actionable insights for domestic online travel players including the role of mobile and the level of curation and personalization that Indian travellers are looking for."
On the other hand, Abheek Singhi, Senior Partner and Asia Pacific Head of Consumer Practice, BCG said, "Travel is a high investment – both monetary and emotional – category. Technology has led to democratization of travel through better information and price discovery – and shall lead to 11-11.5% growth in years ahead. The question is " how to address the 17 different touch points of three minutes each over 49 days!"

Suggested Read: 10 Family Travel Tips For A Hassle Free Vacation With Your Loved Ones
While it was also observed that Indians travelers seek customized services over privacy in a recent report by Amadeus, this study by Google India and BCG only comes in as an added advantage for the travel businesses especially those who have their presence, online.
As much as it's clear that a vacation for majority of Indian travelers is a serious business, the evolution of domestic Indian travel market will be an interesting turn of events in the near future. However, it all boils down to how the leading online travel portals capture the needs of the travelers right at the planning stage of a vacation, which is not just a trip, but a well-thought and well-planned call of action by the travelers of India.