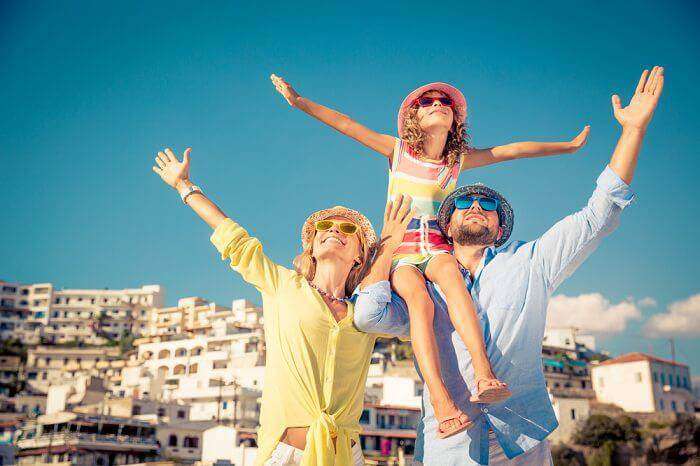 Going on a vacation with your family can be a tricky affair for there are a lot of things that could go wrong. But if you're a smart traveler and are genuinely willing to put a little thought on these family travel tips, you can not only have the most amazing vacation with your loved ones but can also ensure their safety and happiness in the most hassle free manner.
So whether you're going on a holiday or just thinking about some family vacation ideas, we suggest you read these 10 fabulous family travel tips before you make that big move and book your tickets.
10 Essential Family Travel Tips For Everyone To Follow
1. Choose your destination wisely

Suggested Read: Safety Tips For Female Solo Travelers: Planning Well & Staying Alert Is The Mantra
This is the tip on which all of your other family travel tips are based on. Consider every family members' preference before you make your mind but most importantly make sure its practical for every family member (kids, parents, spouse etc.).
Example: You might find going on a vacation to Europe in the middle of winters a fascinating thing but for your parents or kids, it might really not be the best idea.
2. Reserve everything in advance

One can genuinely feel the true importance and convenience of reserving hotels, flights, tickets for sightseeing and other attractions when one is traveling with their family. The fact is that it is not about the convenience but more about having not to worry things that can be easily taken care of by just a click of a button. When on a family vacation, it is all about that bond and living in the moment – and reservation allows you that.
Tip: Booking your hotels, flights, tickets to sightseeing and attractions well in advance can not only result in a worry free vacation but also huge discounts.
Suggested Read: 11 Travel Tips For Himachal Pradesh That Will Come In Handy For Your Trip In 2022
3. Keep your travel documents safe and handy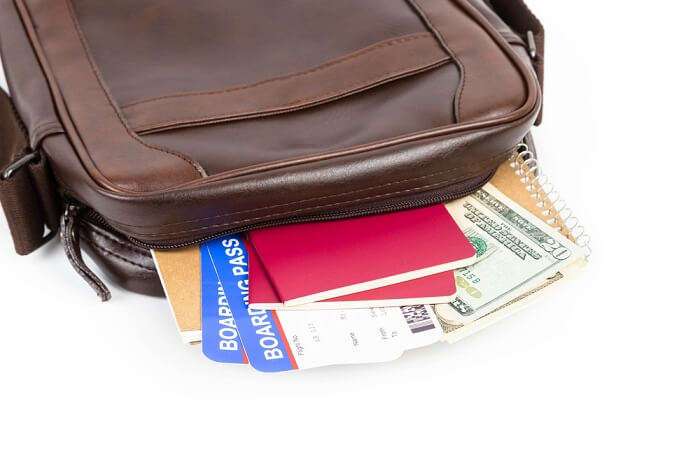 Suggested Read: Traveling With An Infant In 2022: Planning Tips From A Mother!
This goes without saying but you don't want to lose your travel documents in a foreign country while traveling and yet at the same time, wanna keep them handy. So what is the solution? Keep a passport holder or a small bag preferably with a sling so that it is handy and safe at the same time. Adults can take care of their own bags, but if you're traveling with kids, it is better to keep theirs with you and be a just a tiny bit extra careful.
PS – Always keep a xerox of your originals and never keep all the original documents in the same place or same bag.
4. Get to know the do's and don'ts of the destination before you travel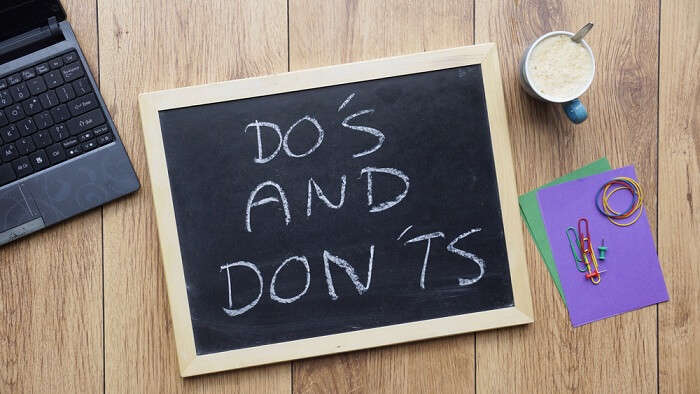 This is as essential as your travel docs for your safety and trip experience depends on it. If you're traveling to a new destination especially international, it is very important for you to be in sync with the culture, do's and don't and special rules of the place for if you don't, it could lead to unnecessary fines, embarrassment, or heck, even jail time. Know about the basic mannerisms / etiquettes of each country before or destination that you visit.
Example: Wearing short clothes in the middle east or in religious places would certainly mean jail time and fine for both the genders.
5. Travel light but don't forget the essentials, especially a first aid kit!

While it is often considered a practical thing to travel light and only keep the essentials – one must never forget to keep medical contingencies in mind, especially, if any member of your family has a history with it.
Tip: While a basic first aid kit is considered as a traveling essential, it is also important to keep your family members with special medical needs in mind (example – an inhaler for an asthma patient or medication for a diabetic patient).
6. Carry things that would help you pass time

Suggested Read: 10 Packing & Luggage Hacks For The Smart Traveler
Be it a Gameboy, a tablet or even a game on your phone, have at least something that would help you pass your time. One of the best things to carry here would be a book though but if you're also want to pass some meaningful and fun time with your family, you can always go in for a few rounds of Mafia.
7. Use card more than cash

We all know it is always risky to carry cash, especially in a foreign destination so until and unless, the destination you're traveling is filled with local shops that only cater to local currency, it is always better to use international debit or credit cards for transactions.
8. Put an ID in each of your family member's pocket

Write down a contact number (buy a local sim if you're traveling international), contact details, and anything else one might need if one of your members is lost or meets with an accident. This is not only great for senior citizens and kids but also for first time travelers.
9. Buy a local sim

To save cost on your calls and messages, it is always better to get a local sim with an internet connection than continuing with your native operator. This would not only save you a lot of money but would also ensure better connectivity due to the local network access.
10. Take care of the food

Suggested Read: 16 Things To Do On Honeymoon In 2022: Travel Tips And How To Make It Special
Carry light snacks because with family and kids, you never know. If any of your member is sensitive to a certain kind of food, it is always better to look for an alternative or trust international food chains like Mcdonalds and Seven Eleven.
Now that you're a little wiser because of the useful family travel tips, we hope nothing would come in between your incredible family holiday.