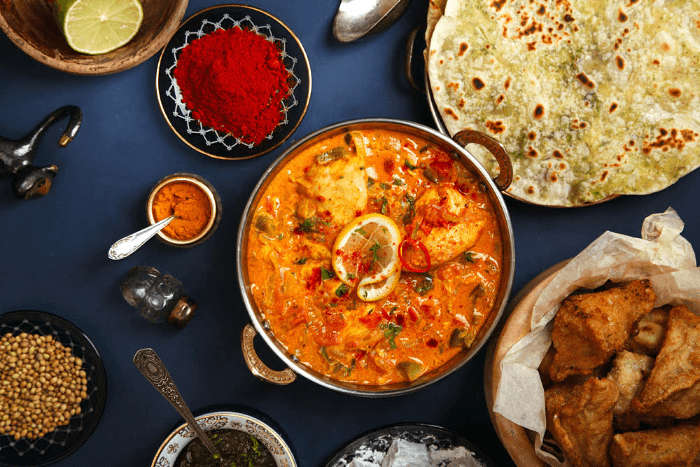 Canberra, the capital of Australia has lately been basking in the glory of being called the most happening little city in all of Australia. You will see people walking up and down the streets at all times of the day, you can either grab a cup of warm coffee while you people-watch at a cafe or go and explore Australia's wildlife when you are in Canberra, there's something for everyone when in Canberra. But if you are in the foreign city and are missing home too much, head to one of the Indian restaurants in Canberra city and douse yourself in some flavourful Indian food.
10 Best Indian Restaurants In Canberra
Canberra has no dearth of Indian restaurants. So, you will not have to scrounge for some desi flavors on your trip to Australia. Here are some Indian restaurants that you can try.
1. 7 Village Indian Restaurant

The 7 Village Indian Restaurant in Canberra is one of the best restaurants that serves delectable Indian fare. For appetizers, we recommend you go in for the Veg Samosa that is served with a tangy tamarind chutney and fresh cut salad. For non-vegetarian mains, order the butter chicken, the chicken tikka masala, the lamb korma and for vegetarians, order some palak paneer, paneer makhanwala. Call for the Naan basket which consists of Kashmiri naan, butter naan, garlic naan, cheese naan, and a regular plain naan to go with your Indian gravies.
Don't forget to order their Special Curry which consists of chicken marinated with eggs, ginger and other Indian masalas, this curry is then cooked with onions, tomatoes, cashews, mixed with their secret sauce. The best part about the 7 Village Indian Restaurant is that they have an option where you can adjust the spice of the dishes according to your tastes. So, if you're an Indian, you won't have to bear with any bland tasting food when eating at this restaurant. Just ask them to make it spicy.
Cost: Moderately expensive.
Opening Hours: The restaurant remains open from Monday to Friday from 5 pm to 10 pm but is open for lunch on Saturdays/ Sundays from 12 pm to 2 pm and in the evenings from 5 pm to 10 pm.
Location: 75/2 Cape St, Dickson ACT 2602, Australia.
Must Read: New Year In Australia: Welcome The Upcoming Year Before Anyone Else Only Here!
2. Copper Chimney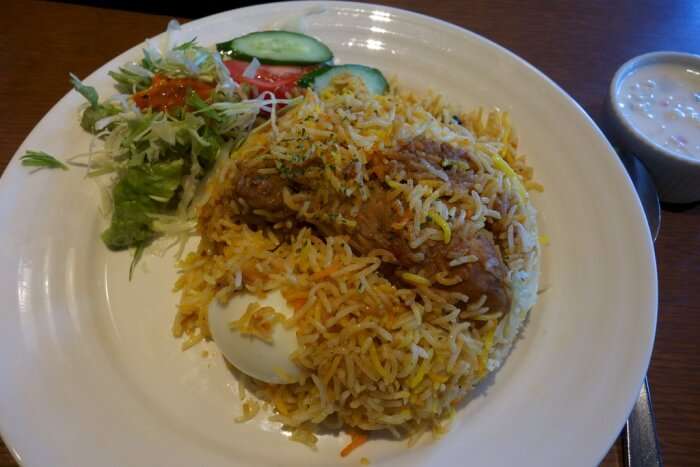 Copper Chimney has come to be a legendary Indian restaurant over the years, all around the world. The first outlet of Copper Chimney was established in 1972 and the restaurant has only seen their outlets growing, this obviously speaks volumes about the restaurant's food, service, and the overall dining experience. Chef Manoj, a chef of Indian origin has been in the business for over 30 years and magically blends all the right ingredients to make the best Indian food at Copper Chimney.
The restaurant affords a fine-dining experience at a good price with a well-done decor of white tablecloths topped dining tables, royal chairs, dimly burning candles and some soft Hindi music playing while you savour your meal at the restaurant. Order the chicken biryani, a bowl with well-marinated chicken pieces that is topped with long-grain basmati rice, the Goat Curry is also another spicy dish that will make your ears go red with spice and your face go happily with a smile. For vegetarians, you can order the Dal Makhani, black lentils slow-cooked in a flavourful tomato and onion gravy which is finished with a dash of fresh cream.
Price: Moderately expensive.
Opening Hours: 12 pm to 2 pm from Mondays to Fridays. 5:30 pm to 9:30 pm from Mondays to Saturdays. Copper Chimney remains closed on Sundays.
Location: 24 W Row, Canberra ACT 2601, Australia.
3. Taj Mahal Restaurant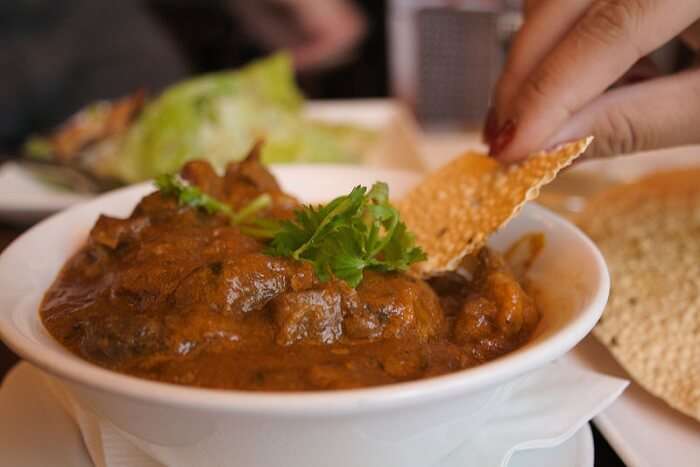 The Taj Mahal restaurant is right on Northbourne Avenue. One of the most favorite Indian restaurants among the locals, the Taj Mahal restaurant has a very warm vibe that instantly makes you feel at home. The Taj Mahal restaurant in Canberra serves some of the best Indian dishes like the lamb vindaloo, melt-in-the-mouth naans, and crisp samosas.
This restaurant also has a set lunch menu for INR 1314 which has a vegetable loaded samosa, a main dish (beef curry/ butter chicken/ vegetable vindaloo/ vegetable curry/ chicken korma among some other meal options) that is served with freshly roasted poppadum, raita, and chutney. The same menu is available for dinner and is priced at INR 1841 per person.
Price: Moderately Expensive
Opening Hours: 12 pm to 2:30 pm, 5:30 pm to 10 pm (Wednesdays, Thursdays, Fridays). The restaurant timings on Mondays and Tuesdays are from 5:30 pm to 10 pm. The restaurant remains closed on Sundays.
Location: 39 Northbourne Ave, Canberra ACT 2601, Australia.
Suggested Read: Paragliding In Australia: 10 Best Places For Touring The Australian Sky
4. Delhi6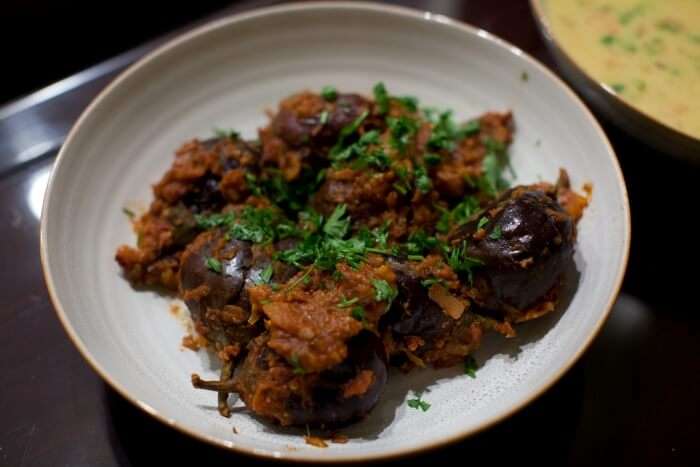 Tucked away in Childers Street, this restaurant outlet is the perfect family dinner place. You have to try the thick mango lassi that is packed with a khatta-meetha (sweet and sour) taste of mangoes and curd mixed together. For vegetarians, we suggest you order the Eggplant Masala, the Dal Tadka and the Hyderabadi Dum Biryani cooked with some of the best quality Basmati rice.
For non-vegetarians, you can go in for the Chicken Tikka Masala paired with some gooey cheese naans (Indian flatbread). Looking for a South Indian restaurant in Canberra? Delhi6 also serves some crisp buttery dosas (Indian pancakes made of rice flour) and mouth-watering idlis that will satiate the inner South Indian foodie in you, in no time. Check if the restaurant is still running their Sunday brunches where they serve South-Indian food as part of the brunch menu.
Opening Hours: The restaurant remains open from 12 pm to 2:30 pm for lunch on all days of the week.
Cost: Relatively reasonable
Location: 14 Childers Street, Canberra, Australia.
Suggested Read: 10 Museums In Australia That Tell The Tales Of The Country's Past
5. Dosa Hut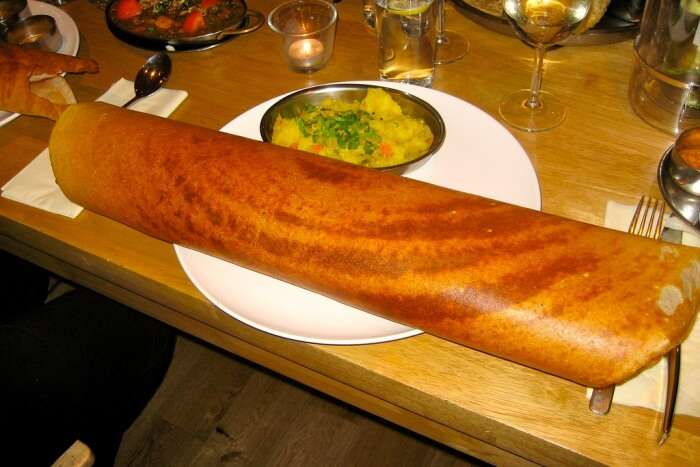 Dosa Hut has been the face of South Indian restaurants in Canberra. With a total of sixteen outlets in Australia, Dosa Hut serves around 99 Dosa and Idli varieties. Order the crisp masala dosa that is served with a zesty tomato chutney, steaming hot sambar and coconut chutney. If you've got friends or family who aren't too fond of South Indian food, don't worry!
Dosa Hut also serves some yummy chaat, biryani, and has Indian style Chinese dishes on their menu. When you walk into the restaurant, make sure to first ask them about any ongoing offers or deals on food so that you can enjoy your meal without having to shell out big bucks.
Opening Hours: The restaurant remains open from 11 am to 10 pm on all days of the week.
Cost: Moderately priced.
Location: 140/180 City Walk, Canberra, Civic, Australia.
Suggested Read: 10 Adventurous Theme Parks In Australia To Beat The Heat & Quench That Adrenaline Rush!
6. Darbar Indian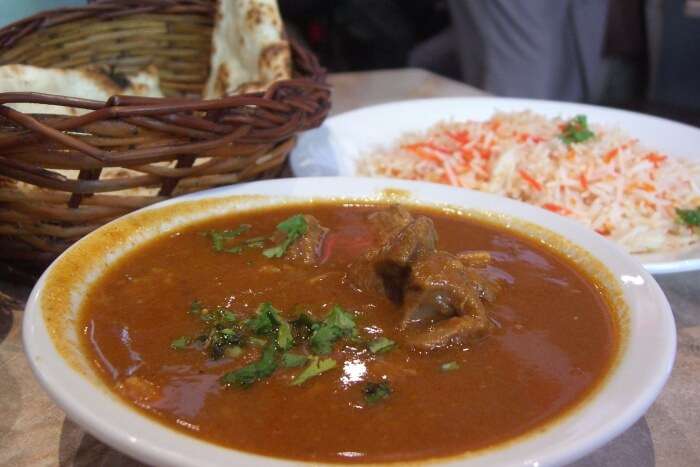 Darbar India is a restaurant serving authentic Indian food that is delicately plated and presented to diners. When you enter the restaurant, the rich interiors and well-laid out tables will make you feel like you're in one of Delhi's posh restaurants. Some of the best sellers at Darbar Indian are the Biryani, Butter Chicken, Railway Goat Curry, 65 Day Aged Chicken, Fish Makhani and Gutti Vankaya for non-vegetarians and the malai kofta, Stuffed Eggplant Curry, Paneer Butter Masala and Eggplant Salan for vegetarians.
Opening Hours: The restaurant remains open on all days of the week from 12 pm to for lunch and from 5 pm to for dinner.
Cost: Moderately expensive
Location: 139/24 Lonsdale Street, Braddon, Australia.
7. Blu Ginger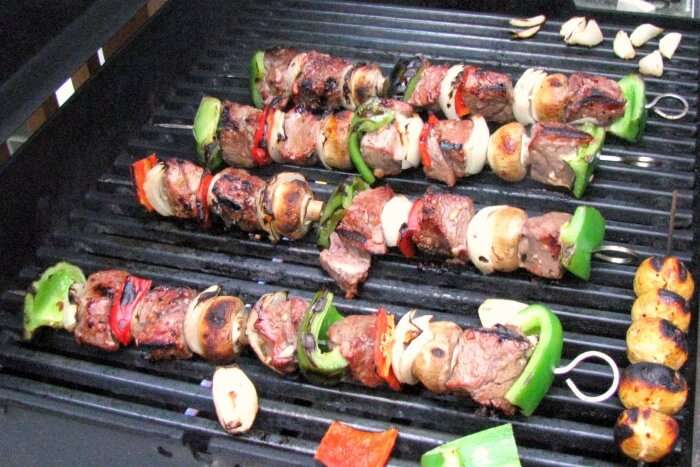 Blu Ginger is another Indian restaurant in Canberra that serves good Indian food at a relatively lower cost. The servings at Blu Ginger are fairly generous so ask your server about the portion sizes before you place an order. If you're looking for non-vegetarian food options, order the Handi Gosht (Goat curry), Chicken Tikka and the Barrah Kebab, a dish which has baby lamb cooked in a Tandoor marinade, then grilled to perfection in a clay oven, the beef madras and butter chicken are also hot favorites among diners.
For starters, order the Palak Papdi Chaat which has a crisp base of fried spinach and curry leaves which are then topped with a spicy green chutney, some meetha tamarind chutney, and spiced curd to balance out the spice. Vegetarian diners can order the Corn Rampuri, which is a mix of vegetables cooked and served in a special spicy Rampuri Masala. If you like spicy food, make sure to inform your server about it so they can cook the food according to your taste.
Opening Hours: The restaurant is open from 11:30 am to 3 pm for lunch and from 5 pm to 10 pm in the evening, for dinner.
Cost: Reasonably priced
Location: 5 Genge St, Canberra ACT 2600, Australia.
Suggested Read: 15 Best Hotels In Australia For Those Who Want Nothing But The Best!
8. Garnish of India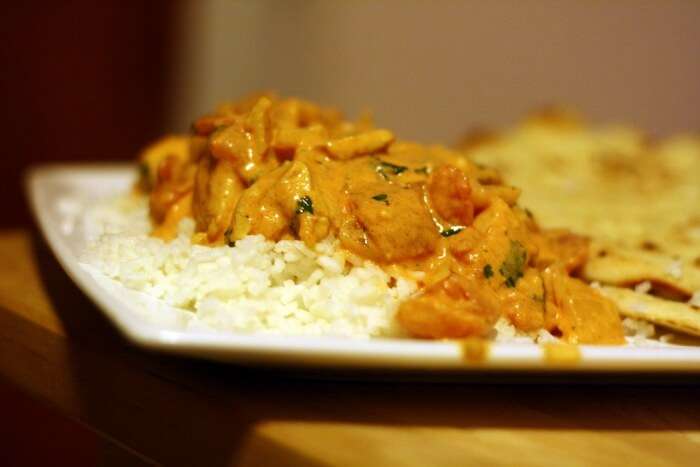 As soon as you walk into Garnish of India, you'll be greeted with warm smiles and warmer aromas of the authentic Indian food being cooked in the kitchen. If you're looking to add some spice to your meal and go in for something that will fill your tummy up, try their beef vindaloo which is supposed to be the restaurant's specialty. Looking for some comfort food? Order the Chicken Makhani (butter chicken) for the main course which has some juicy tender chicken chunks cooked in a smooth and creamy red gravy with a mildly sweet flavor, this dish will easily become the star of your meal.
Opening Hours: The restaurant remains open on all days of the week from 12 pm to 2 pm for lunch and from 5:30 pm to 10:30 pm for dinner.
Cost: Reasonably priced
Location: 1/70 Bunda St, Canberra ACT ACT 2601, Australia.
9. Spice Affair Indian Cuisine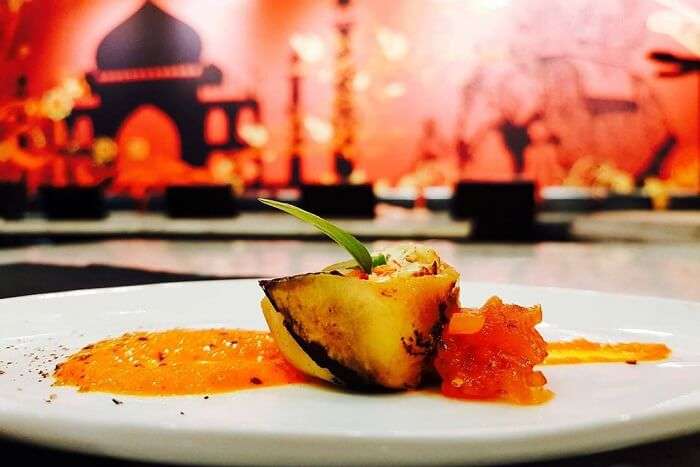 Located in the Casey market town region, this Indian restaurant is more than just a treat to your taste buds. Bringing delicious indian cuisines to the table like Gulaab Jamun, Mango chicken and Naan, this is definitely the place to be if you're in for some feisty Indian food amid the charming Canberra city in Australia. What's more is that not only it has received praises from its customers, even their delivery service is perfect! So, while you're out and about in this land, make sure you give this one a visit for sure!
Opening Hours: 12:00 PM – 2:00 PM and 5:00 PM – 9:00 PM (Mon-Fri); 11:00 AM – 2:00 PM and 5:00 PM – 9:30 PM (Sat-Sun)
Cost: Reasonably priced
Location: 8/15 Kingsland Parade,casey | Casey Market Town, Canberra 2913, Australia
10. Jewel Of India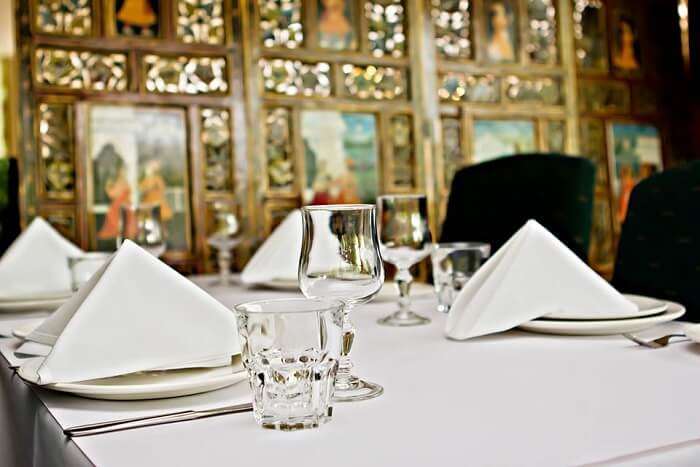 A delight to your soul, this restaurant in Canberra will surely woo your senses on your next visit to this beautiful city! While you may not be aware about its best delicacies, make sure you try their lamb biryani, pappadams, baingan masala and butter chicken. Another tasty treat to try here is the vindaloo that this indian restaurant is proud of. So, don't wait to try some of its best ones while you plan your next holiday to Australia.
Opening Hours: 12:00 PM – 2:00 PM and 5:30 PM – 10:00 PM (Mon-Fri);
5:30 PM – 10:00 PM (Sat-Sun)
Cost: Reasonably Priced
Location: Shop 16 Manuka Court | 11 Bougainville Street, Canberra 2603, Australia
Further Read: Australia Through 20 Breathtaking Pictures
Canberra is a melting pot of vibrant cultures, has an abundance of wildlife, museums and scenic lakes. The next time you are in Canberra and are missing home food, you know where to head. While you have a good time on your trip to Australia, these Indian restaurants in Canberra will keep you close to home.
---
Looking To Book An International Honeymoon?
Book memorable honeymoon on TravelTriangle with 650+ verified travel agents for 65+ domestic and international destinations.
---