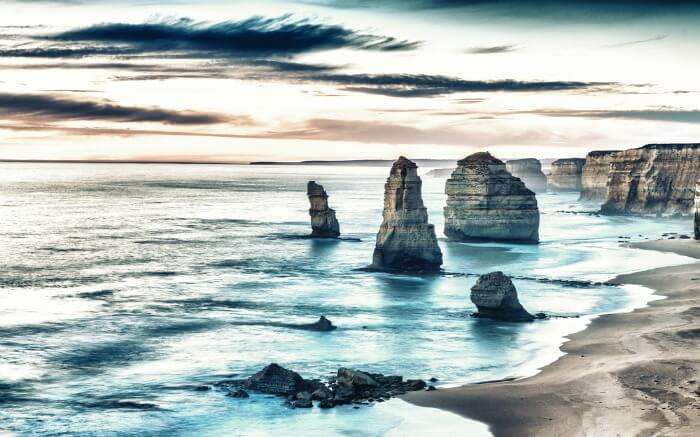 A cross-cultural mystery, Australia offers a glamourous collusion of beaches, bars, and Baroque architecture. Surrounded by the Indian and Pacific Ocean, this diminutive continent is a hot favourite among those seeking hedonism.
Holiday packages for Australia include the most popular tourist destinations – Melbourne, Gold Coast, Sydney, and Hamilton Island, thus presenting the traveler with an overwhelming abundance of choices. From its radical structures to marsupial wildlife, a vacation in Australia is bound to stay with you for all your subsequent tomorrows.
1. An oceanarium and theme park, the Sea World in Gold Coast is a buzzing tourist destination and offers a window into the aquatic life.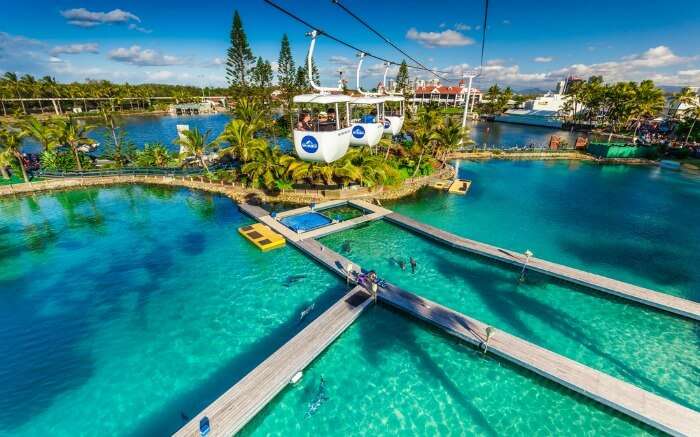 Sea World, Gold Coast, Queensland
2. These scene stealing limestone stacks not only enhance the beauty of the Great Ocean Road but also help you move beyond the cosmopolitan allure of Australia.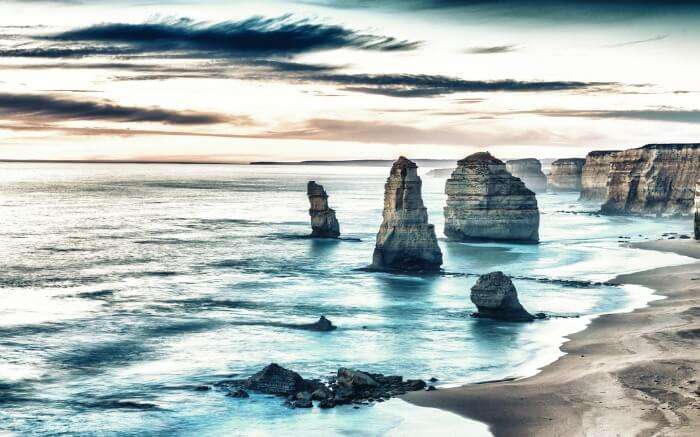 The Twelve Apostles, Great Ocean Road, Victoria
3. Infused with an elusive calm, the serenity of Adelaide at sunset is hard to match.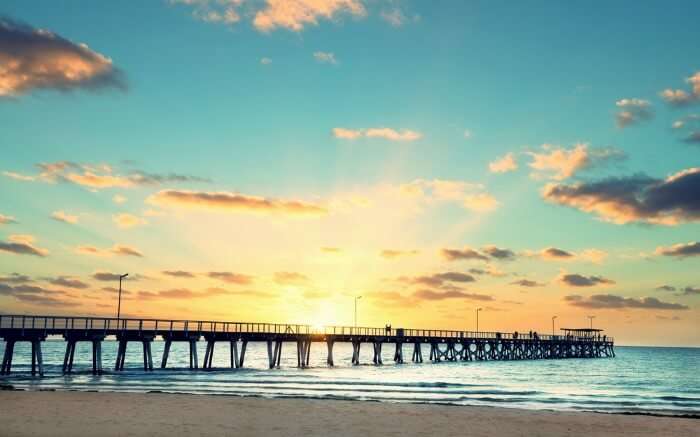 Grange, Adelaide, South Australia
4. Sheltered by the Great Barrier Reef, the island beaches on Whitsunday Island take you far away from the madding crowd.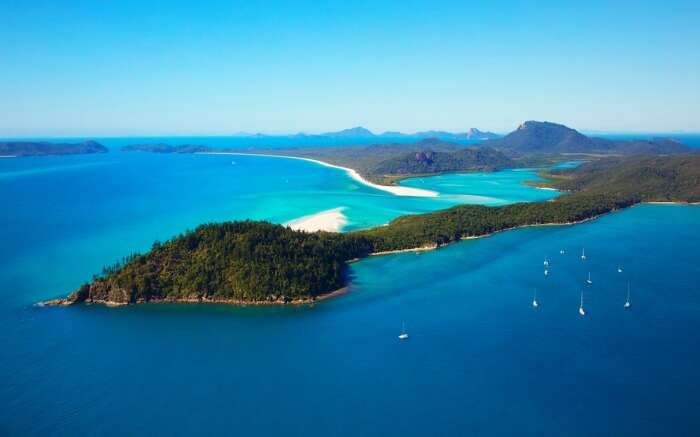 Whitehaven Beach, Whitsunday Island, Queensland
5. These towering rocks in Nambung National Park are an iconic landscape in urbanized Australia.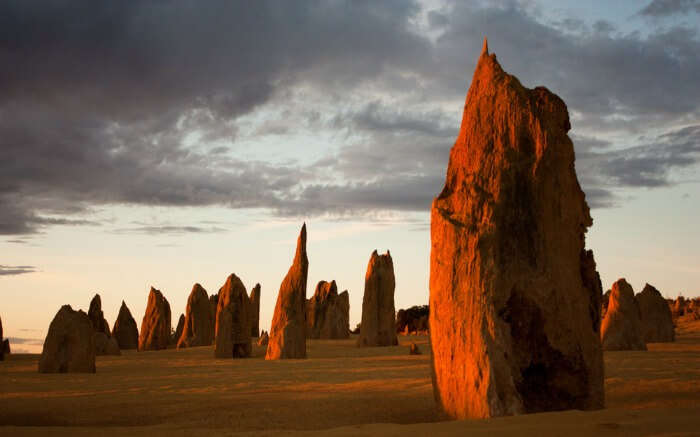 Pinnacles Desert, Nambung National Park, Western Australia
Must Read: 27 Most Beautiful Beaches In Australia To Pamper The Beach Baby In You
6. This ocean liner that washed away on Fraser Island in 1935 is proof that the most astounding architecture might not necessarily be man-made.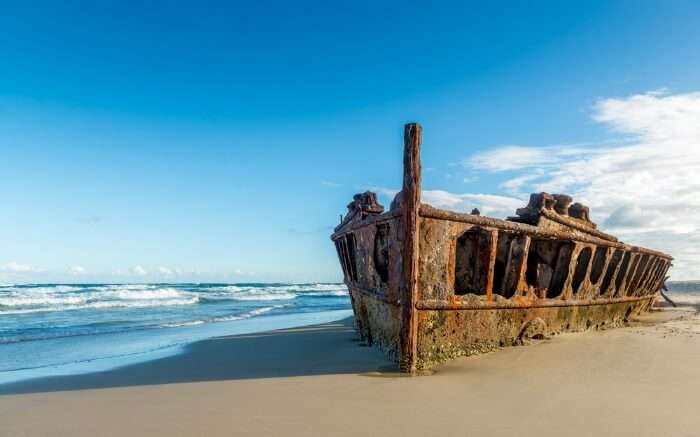 SS Maheno Wreck, Fraser Island, Queensland
7. A paradise for surfers, Gold Coast is ideal for cruising through elevated beachside lounges.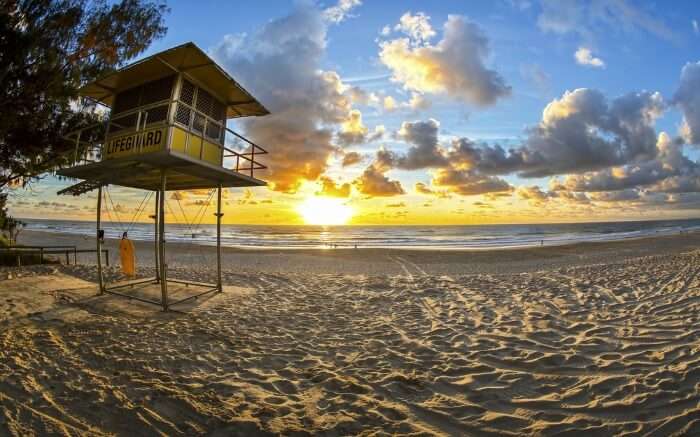 Surfers Paradise, Gold Coast City, Queensland
8. A performing arts centre and one of the most distinctive buildings in the world, The Sydney Opera House as a Gothic, riot of colour.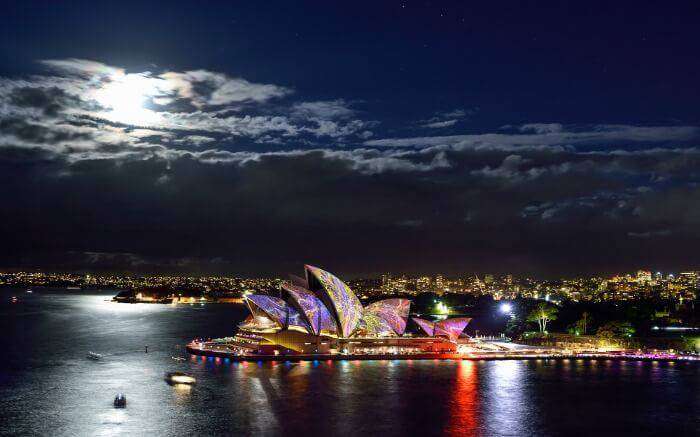 Sydney Opera House, Sydney, New South Wales
Suggested Read: Explore The Vibrant Capital City With These 22 Must-See Sydney Tourist Attractions In 2022!
9. In a country full of flawless skyscrapers, the Hosier Lane is a famous street art arcade and a defining feature of Melbourne.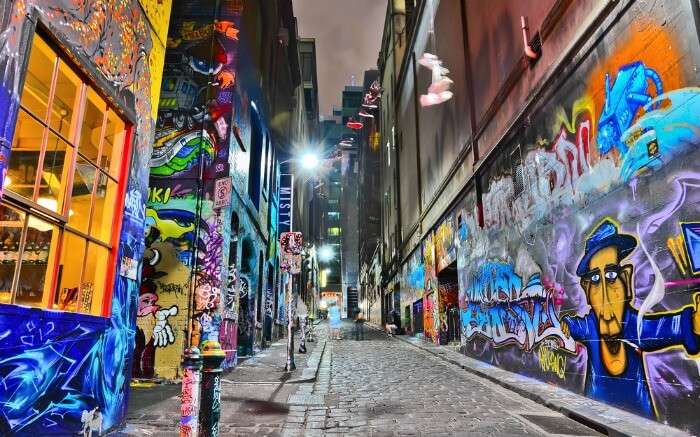 Hosier Lane, Melbourne, Victoria
Suggested Read: 17 Dreamy Australia Honeymoon Destinations In 2022 That Define A Romantic Vacation
10. Because a gratifying nightlife in Australia is not just about passing out drunk on the beaches.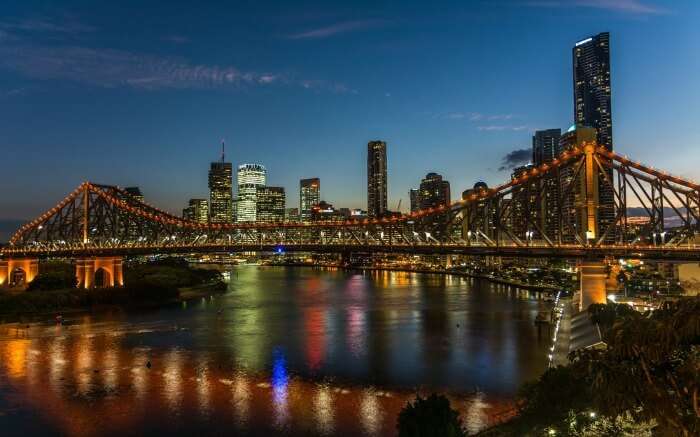 Story Bridge, Brisbane, Queensland
11. The jazzy sophistication of the Australian culture is evident even in its politics.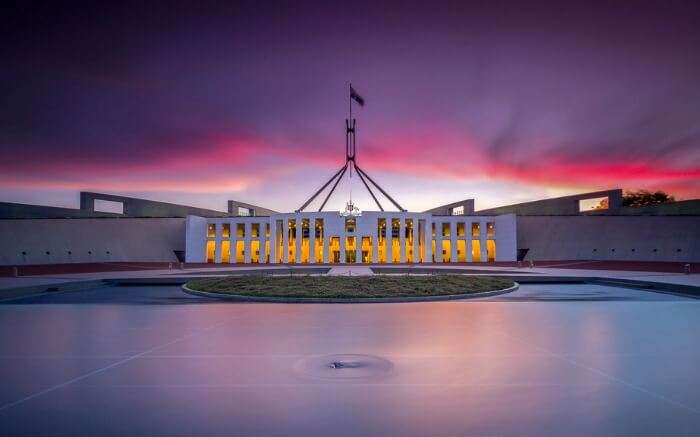 Parliament House, Canberra, Australian Capital Territory
12. The Australian outback offers surreal and diverse experiences to those willing to travel long distances.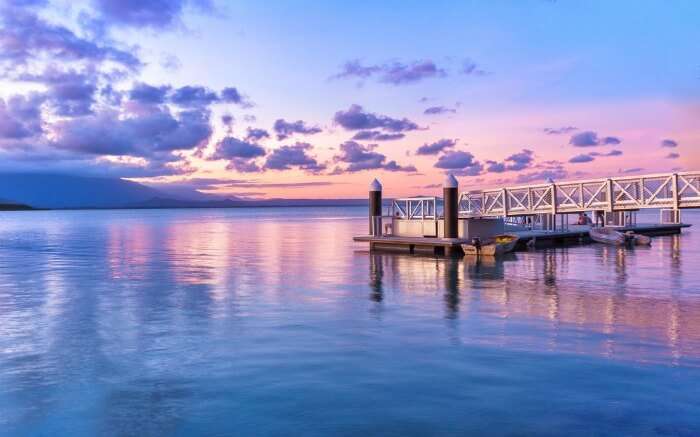 Port Douglas, Queensland
13. The rugged charm of these mountain slopes rivals any beach in the world.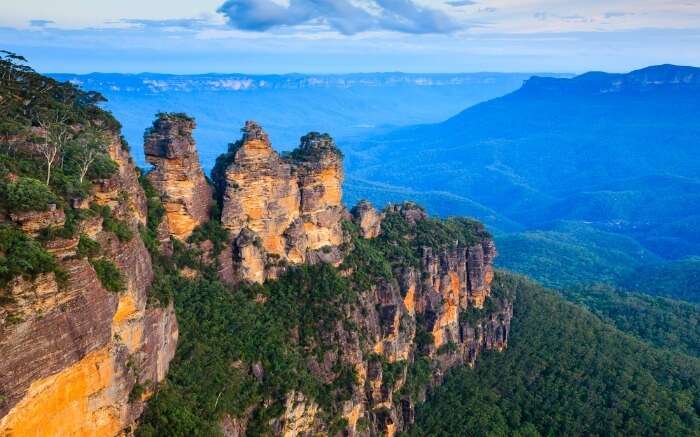 Echo point, Blue Mountains National Park, New South Wales
14. A shrine, a world-class museum and an extensive archive; this War Memorial is a reminder of the enduring impact of war.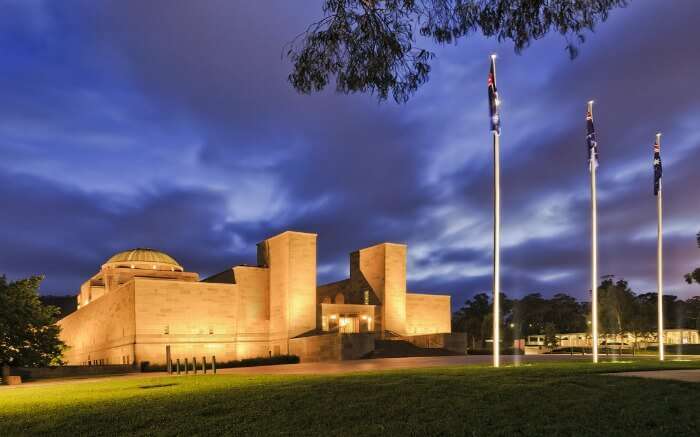 Australian National War Memorial, Canberra, Australian Capital Territory
Suggested Read: 21 Best Resorts In Australia For The Perfect Vacation Down Under In 2022
15. A mishmash of vivid colours, the Great Barrier Reef is the world's largest coral reef system.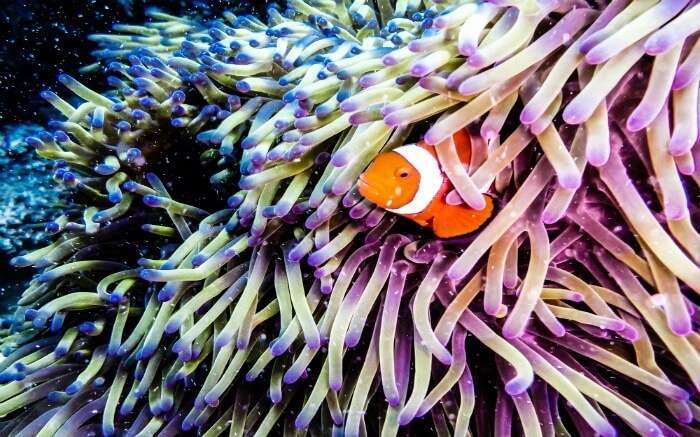 Great Barrier Reef, Queensland
16. Remote, alluring, and aesthetically pleasing; the Matilda Bay sweeps you away with its enchanting beauty.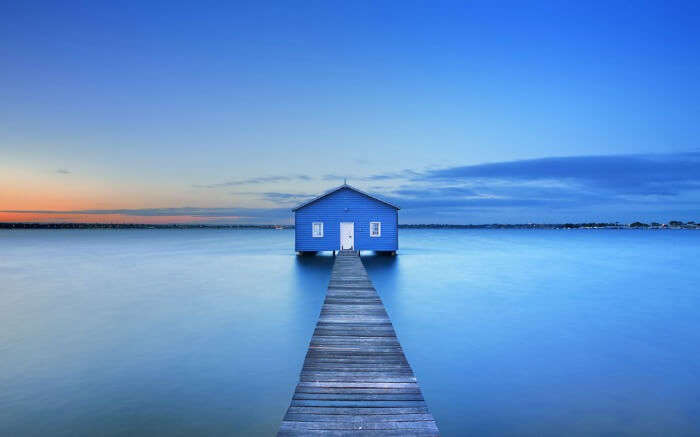 Matilda Bay, Perth, Western Australia
17. Sunbathing, solitude, and the sea: These dramatic structures designed for long walks are immaculate and dazzling.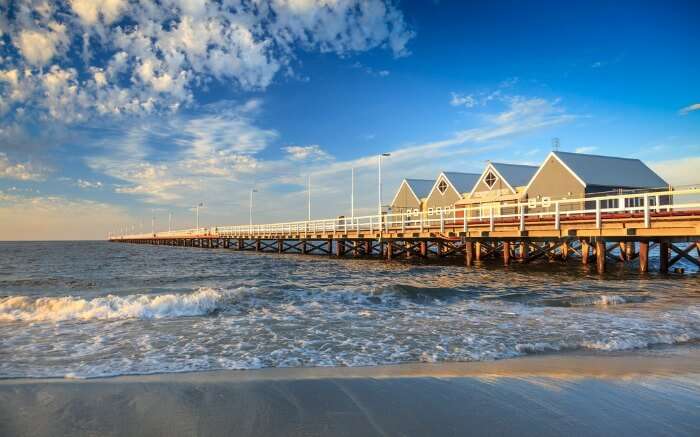 Busselton Jetty, Busselton, Western Australia
18. Camels-in-blue: the safari on this white sand beach is a sought after expedition.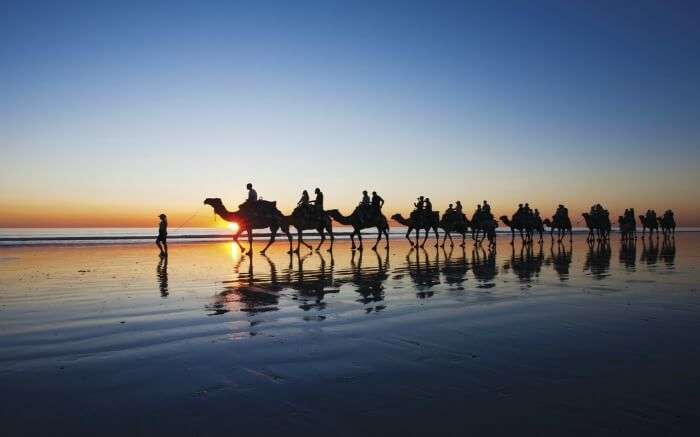 Cable Beach, Broome, Western Australia
19. Also known as the City of Churches, Adelaide boasts of a heritage charm which is reminiscent of the bygone era.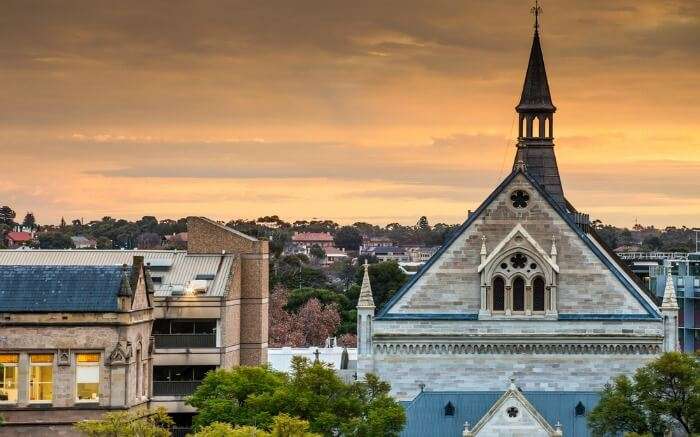 Adelaide, South Australia
20. Completed in 1888, the Coop's Shot Tower is an architectural marvel located in Melbourne Central.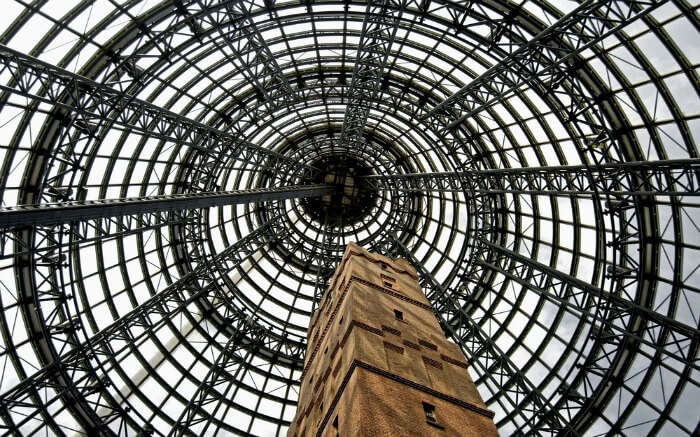 Coop's Shot Tower, Melbourne, Victoria
So, which of these iconic places are you heading to on your next vacation Down Under?
Further Read: 11 Boutique Australian Music Festivals To Make Your Feet Tap
Comments
comments