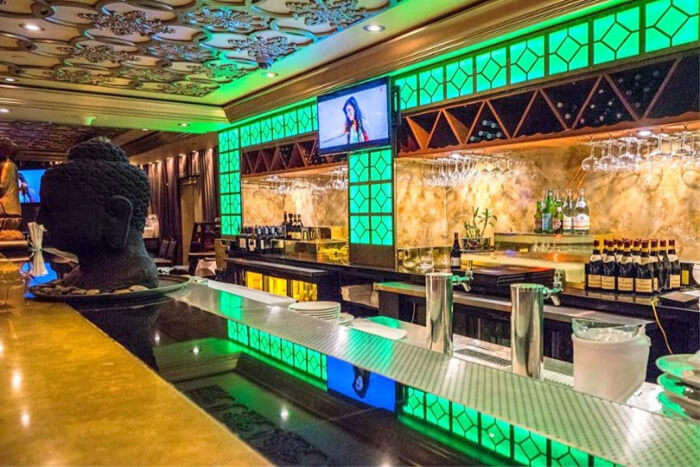 Miami, the capital city of Florida is often associated with beach life and Latin Cuisine. The Latin in Cuban cuisine brought by the immigrants to the US and especially to Florida, in general, has become one of the staple cuisines of the region and the place is known across the world for the same. With increasing demand for Latin food here, the number of Indian Restaurants in Miami has increased over the years. This rise is partly due to the internationalization of the Indian Cuisine by numerous world-renowned Indian Chefs and partly due to the rise in the number of Indian tourists visiting foreign nations, driving up the demand of Indian food there.
10 Best Indian Restaurants In Miami
So, on your next visit to Miami, do visit these restaurants to grab an Indian food to treat your taste buds! Take a look at the best Indian restaurants in Miami to visit on your next trip so that you get the best of Indian cuisines and a heart-warming holiday:
1. Bombay Darbar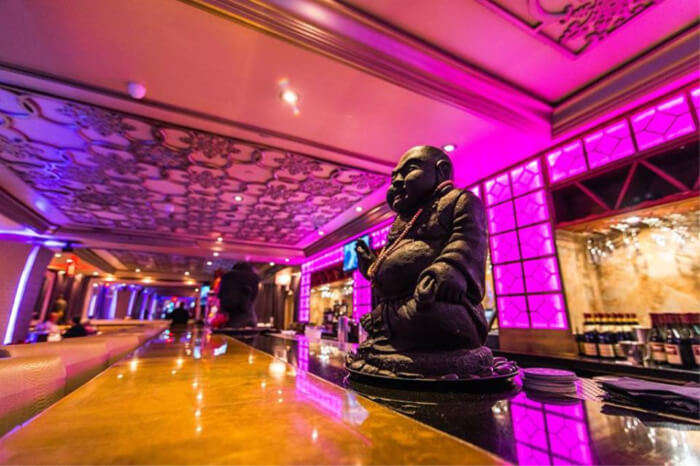 This Indian restaurant has been a popular place of the Grove for some time. If you want to impress your date with an Indian Restaurant, this is the place to be. Now moved to an even bigger place with larger capacity and more waiters which means the capacity to serve more customers faster. One thing you'll surely love about this place is the attention and warmth you are given here.
Location: 2901 Florida Avenue, Coconut Grove, Miami, Florida
Contact: +1 786-475-6098
Cost for two: INR 3000
Must try: Gluten Free Indian Food
---
Looking To Book An International Holiday?
Book memorable holidays on TravelTriangle with 650+ verified travel agents for 65+ domestic and international destinations.
---
2. Zaika Indian Restaurant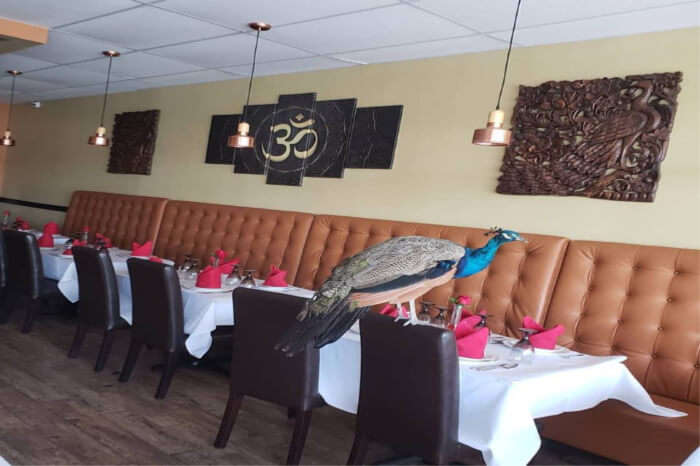 Being recently opened in the year 2015, this restaurant is famous for serving all sub-cuisines of the bigger Indian Cuisine. You can find any type of food from Punjabi to Kerala cuisines. Flavors in the dishes offered here are authentic and the ambiance is superb. It doesn't matter if you are an Indian or not, you'll still like the place for how it is, what it serves and most importantly its authentic flavored Indian food. It is one of the best South Indian restaurants in Miami.
Location: 2176 North Eastern 123rd Street, North Miami, Miami, Florida
Contact: +1 786-671-8804
Cost for two: INR 3500
Must try: Chole Bhature
Suggested Read: 8 Best Restaurants In Miami To Treat The Gastronome In You
3. Bollywood Masala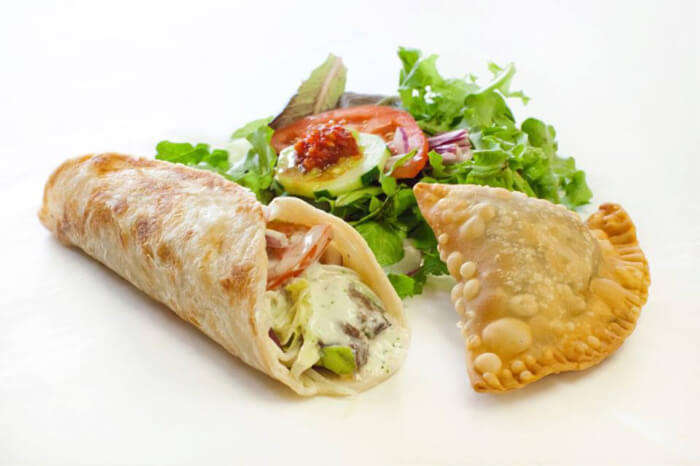 If you are looking to have some quick Indian food that is quality and food, this place is a one-stop destination for you. Although the menu of the restaurant is really small, it is highly customizable. You can choose any of the things from the menu like wraps and Kebabs and choose the toppings and sauces by yourself. This is a restaurant with a flexible menu which serves some of the best quality food in all of Miami and Florida. It is also one of the best Indian restaurants near Miami airport.
Location: 400 South West 57th Avenue, South Miami, Miami, Florida
Contact: +1 305-763-8185
Cost for two: INR 2500
Must try: Kebabs
Suggested Read: Top 10 Miami Resorts To Visit Where You Can Enjoy The "Good Life"!
4. Bombay Grill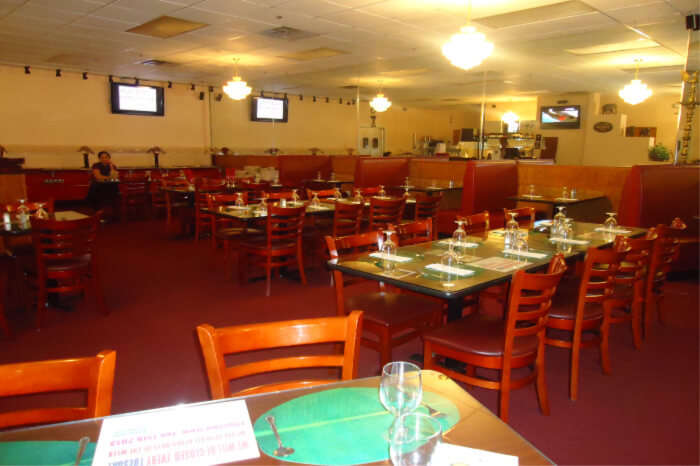 If you are looking for a cozy Indian Bistro with low-fat options on the South Beach, then this is the place to be. Taking special care of fatty substances like Ghee and Oil, this restaurant also serves many interesting and delicious dishes for vegans like tofu, palak, and eggplant. If that hasn't got your taste buds on a roll, we don't know what will. Make sure to reserve a table in advance.
Location: 232, 12th Street, South Beach, Miami, Florida
Contact: +1 305-534-3996
Cost for two: INR 3200
Must try: Palak Paneer
Suggested Read: 10 Things To Do In Miami To Add A Hint Of Excitement To Your Vacation
5. Kebab Indian Restaurant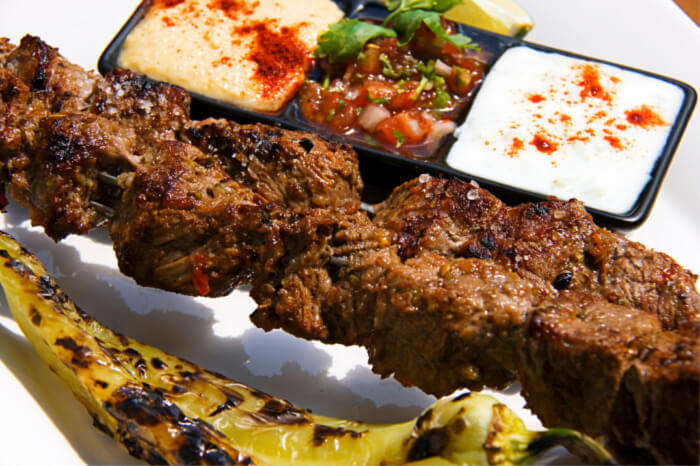 If you are a lover of the spicy Indian fast food, this establishment on the Northern Beach is a must visit for you. In operations for almost 10 years now, the Kebab Indian Restaurant is among the favorite Indian Restaurants of tourists and locals alike. Besides quality, its offers affordable buffet meals starting from as low as $10. You will be overjoyed by the food quality.
Location: 514 North East, 167th Street, North Miami Beach, Miami, Florida
Contact: +1 786-607-7581
Cost for two: INR 3000
Must try: Chole Chaat
Suggested Read: 10 Best Miami Beaches That Will Make Your U.S. Holiday Even More Rejuvenating!
6. Lazeez Indian Cuisine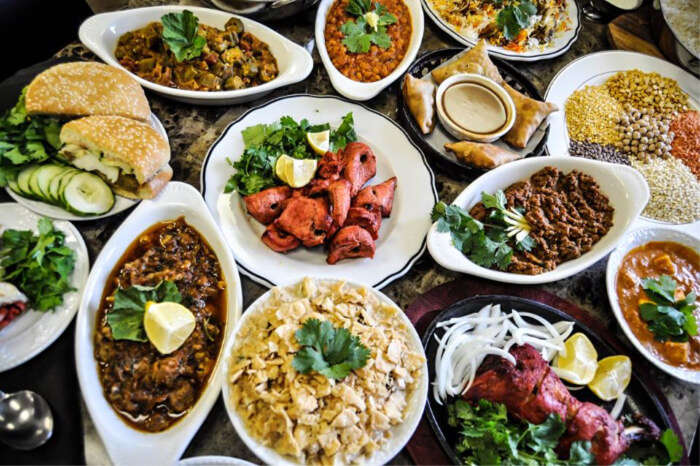 A place popular for its quick meals and take away, this place is a modest, clean and top class establishment serving some seriously delicious food. You can try anything from its vibrant menu including everything from Chicken Boti to Karahi Goat and Vegetable Curry. The place has some unusual offerings and they like to innovate with food like the roti roll or bun Kabab burger and Shami Kabab.
Location: 13919 South West 66th Street, Kendall, Miami, Florida
Contact: +1 305-388-2428
Cost for two: INR 3000
Must try: Shami Kebab
Suggested Read: 8 Nightclubs That Make Miami Nightlife Hip & Happening
7. Ashoka Indian Restaurant Miami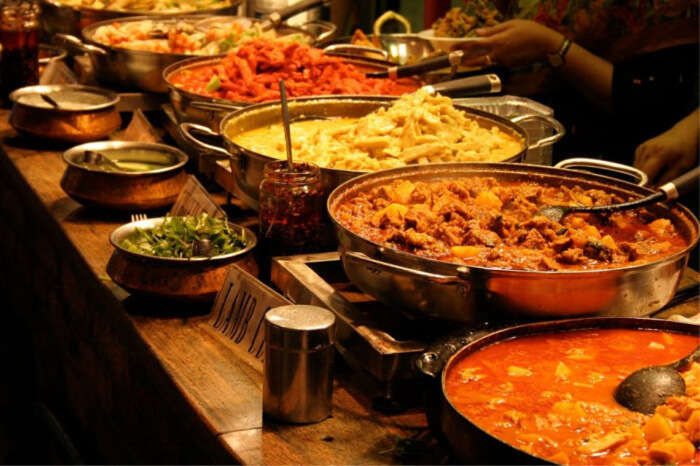 Situated in the Fontainebleau area of Miami amongst successful chain restaurants, this place is a place which has changed the norms of the area. While being located on an unamusing strip mall, once you enter the place you'll find that the restaurant strives to be bigger than what it is, you get the feeling by eating the food and an overall experience. It serves the best Indian food in Miami.
Location: 295 North West 82nd Avenue, Miami, Florida
Contact: +1 305-456-8566
Cost for two: INR 3000
Must try: Shrimp Saag
8. Ghee Indian Kitchen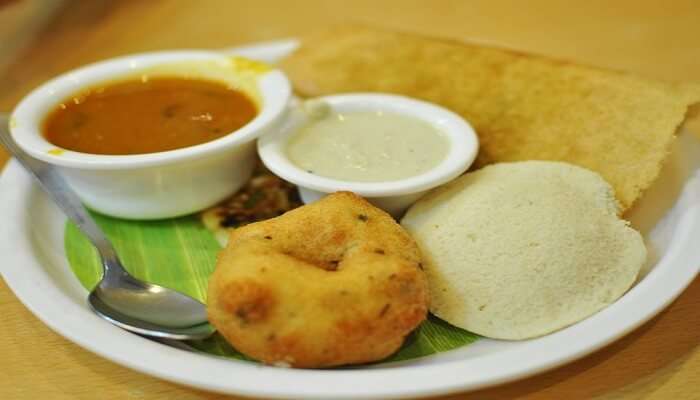 Ghee Indian Kitchen is bustling with people at all time in the day. We definitely suggest you make reservations in advance. The bar offers several choices of drinks. You can grab a mug of beer or swap them for cocktails. It is a small setting but it is put together very well. The Uttapam and Plantain Chaat are popular with both locals and tourists. They have a wide assortment of Indian dishes.
Location: 8965 SW 72nd Pl, Miami, FL 33156-8310
Contact: +1 305-968-1850
Cost for two: INR 1000
Must try: Uttapam
9. Akash Miami Beach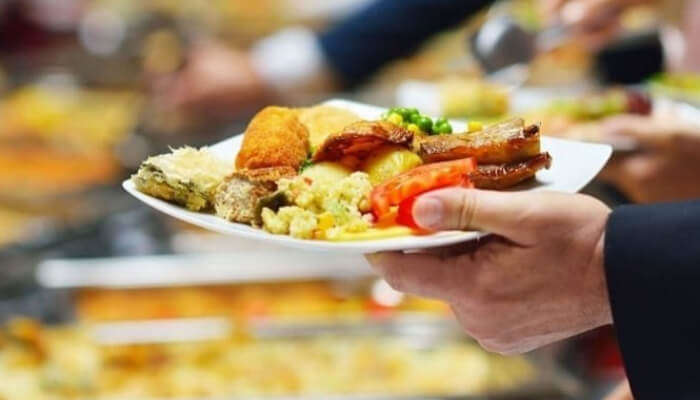 There's been an explosion of Indian food on South Beach, and Indians are grinning from ear to ear. Akash Miami Beach is known to serve authentic Indian food. The service is great and the ambiance will catch the attention of the Indian diaspora. The Samosa and Bhaji is fantastic. All the curries are prepared fresh and garnished with special spices and sauces.
Location: 1435 Alton Road Miami Beach, Florida 33139
Contact: +1 305-397-8846
Cost for two: INR 1000
Must try: Samosa and Bhaji
10. Ayesha's Fine Dining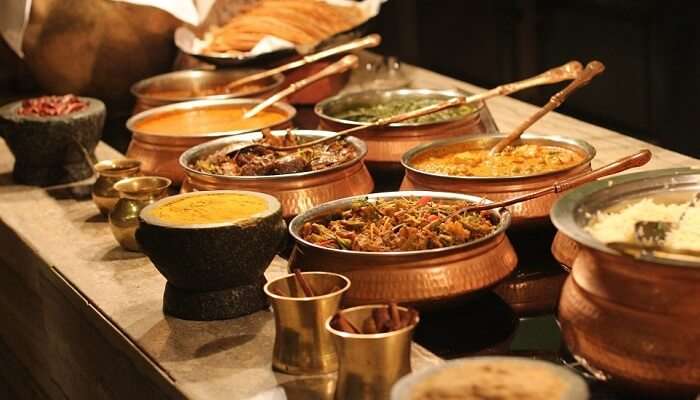 The food at Ayesha's Fine Dining is nothing short of extraordinary. It is one of the best Indian restaurants in Miami for a vegan. Non-vegetarians will not be disappointed either. There are a number of exquisite lamb dishes that Ayesha's serves. The staff is hospitably warm and the ambiance is pleasing. The fish curry is made using the freshest of fish.
Location: 14151 S Dixie Hwy, Miami, FL 33176-7223
Contact: +1 305-244-5080
Cost for two: INR 2000
Must try: Lamb curry
Further Read: Top 10 Swankiest Hotels In Miami That Takes Classy On A Next Level
Although not known for its Indian Restaurants, Miami is a place with some modest Indian restaurants serving good food for all those who wish to eat it. So, plan a holiday in Miami right away and indulge in the fun of tasting Indian food in the beautiful city.
---
People Also Read
Indian Restaurants In Malaysia Indian Restaurants In Singapore Indian Restaurants In Indonesia