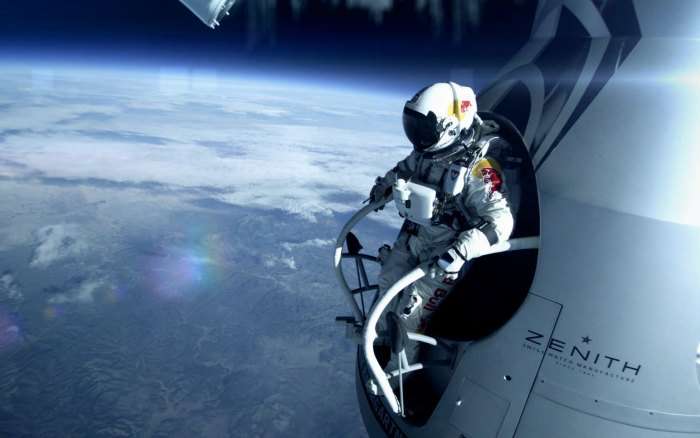 Ever thought about travelling the world on a bike? Or walking alongside the Amazon? Or swimming in the freezing water of Antarctica?
Here is the list of 15 insanely daring exploration that will surely change the way you think about travel:-
1. Richard Branson's Hot Air Balloon trip around the world

Image Source
Amongst many of his dangerous flying attempts, Branson took up a challenge to circumnavigate around the world in a balloon. Mid-way, due to some technical hitches, he had to jump off the balloon right into the Atlantic and was rescued by helicopters. Having set world records in boating, ballooning, amphibious vehicle & kite surfing; the adventurous Branson claims hot air ballooning to be his favorite.
2.Martin Strel: Swimming the Amazon

Image Source
Martin Strel is known for his 5268 Kms historic swim across the waters of Amazon in just 66 days. Having set many records earlier, Martin accounts swimming across the Amazon as the most difficult one. Dehydration, dengue, wild piranha attacks, wasps or scorpions entangled in his hair – literally nothing could stop him! Accompanying him was his escort boat, his son, manager, food and his inspiration – alcohol!
3. Alastair Humphreys epic bike ride around the world

Image Source
This English man, at the age of 24, set off on an epic adventure covering 60 countries, 5 continents and 46000 miles. Alastair rode from England to South Africa, crossed the Atlantic by yacht and then cycled from Patagonia to Alaska. Crossing the Pacific by freighter, Alastair completed his expedition by cycling back to England from eastern Siberia.
4. Christoph Rehage: The Longest Way

How far can you walk? 1 KM, 2KM or say 5 KM for that matter. The love for walking was taken to a whole new level by Christoph Rehage when he completed his journey on foot from Beijing to Urumqi covering a staggering 2900 miles in 2007 until he decided to go back to the university to continue his education.
5. Steve Fossett: Daredevil Entrepreneur

Image Source
Fossett set a world record for the first solo flight across the Pacific Ocean in a hot-air balloon (1995) and first solo trip around the world in a hot-air balloon (2002). He is one of the only 17 Zeppelin captains in the world. He has set 116 different records in 5 different sports and 60 of them still stood until suddenly disappeared in Sierra Nevada Mountains.
6. Daring Dynamos: Touring the world on two wheels

Image Source
What started as a journey for an ultimate musical experience soon transformed for a cause for the duo Tom Nelson & Phil Saunders. Starting from London they cycled east across Europe to Istanbul, where they met Tobias Schmid and the trio cycled the length of Africa to Cape Town. The Daring Dynamos raised about 75000 Pounds for the charity 'War Child'. Tom Nelson continues the solo journey across USA and beyond, while Phil & Tobias are occupied with their own adventures.
7. Nellie Bly: Around the world in seventy two days

Image Source
On November 14, 1889, the investigative journalist, Nellie Bly, stepped out to break the record
of fictional character Phileas Fogg from Around the world in 80 days. She travelled from England toEgypt, Ceylon, class="intext-link" href="https://traveltriangle.com/tour-packages/singapore" target="_blank">Singapore, Hong Kong, & Japan before reaching Sans Fransico, taking a train, travelling across the country covering 24,899 miles. She met Jules Verne himself in France, who encouraged her for the voyage.
8. Geoff Mackley: The Disaster Chaser

Geoff Mackley is famous for chasing storms all around the world. He has captured around 70 fatal natural disasters. In a crazy attempt of capturing Cyclone Yasi, he once strapped himself to a tree amidst the heart of cyclone facing wind speed of 300 km/hr.
Unbelievably, this daredevil went down about 30 mtrs. into Marum, an active volcano lake, to capture the molten lava.
9. Alex Honnold: The Big Wall Climber

Alex Honnold is known for climbing the walls of North America at about 2000 feet with only shoes and a chalk bag, without rope, or other safety equipment.
He is so passionate about climbing that he dropped out of his engineering course at University of California and went out in the wild for some extreme climbing. He holds a speed record on Nose of El Capitan with Hans Florine. He reached the cliff top in merely 2 hours and 23 minutes!
10. Lynne Cox: The Swimming Legend

Image Source
Lynne Cox, an American long distance open water swimmer, holds the record for fastest crossing of the English Channel twice in a record time of 9 h 57 minutes and 9 h 36 minutes respectively. One of her greatest accomplishment has been swimming in the waters of Antarctica for 1.22 miles (1.96 Kms) in 25 minutes, where a normal human can find it almost impossible to last more than 5 minutes.
11. Erik Weihenmayer: The Sightless Adventurer

The saying 'Where there is a will, there is a way' best suits the adventure feats of Erik Weihenmayer. Despite the fact that he is visually impaired, Erik has reached the peak of all seven summits of the world along with 150 other mountaineers and the only blind individual to climb Mount Everest. He is an author (writing about his travel adventures) and a motivational speaker too.
12. Graham Hughes: Travelled 201 countries without a plane

Image Source
Graham Hughes travelled 160,000 Kms and visited 201 countries on a budget of 100 USD a week! During his journey he was jailed for a week in Congo for being a 'spy', crossed open ocean in a leaky boat to reach Cape Verde and had to be rescued from Muslim fundamentalists. While on his expedition, Hughes helped raise funds and awareness for the charity WaterAid.
13. Gary Connery: Britain's best skydiver

Gary Connery, the British base jumper, skydiver and stuntman, is best known for his wing suit jump at his hometown Hanley-On-Thames, Oxfordshire from a height of 2,400 feet. What's unusual? He didn't use a parachute!!!
The descend lasted 50 seconds and the jumper reached highest speed of 128 km/hr. At the age of 42, he has juped about 1,350 times and worked in over 100 movies like Die Another Day, The Beach, Batman Begins and more performing and coordinating stunts.
14. Felix Baumgartner: The velocity man

If there is one person who has taken skydiving to an extreme level, it is undoubtedly Felix Baumgartner, who has set the record for the longest jump of 39 kms from stratosphere to the surface of earth. His downfall was recorded at a speed of 1,357.64 Km/hr, lasting for about 10 minutes.
15. Guillaume Nery: The extreme under water diver

While we talk about explorers setting new heights over and above the land, one name that comes into account is Guillaume Nery. This passionate diver swims down the sea to unbelievable levels, holding his breath (15minutes or more). He has set numerous records of free diving beginning from 87 meters under the sea in France to 117 meters in Kalamata!
Did you find your passion yet? If this does not inspire you, then what will?!