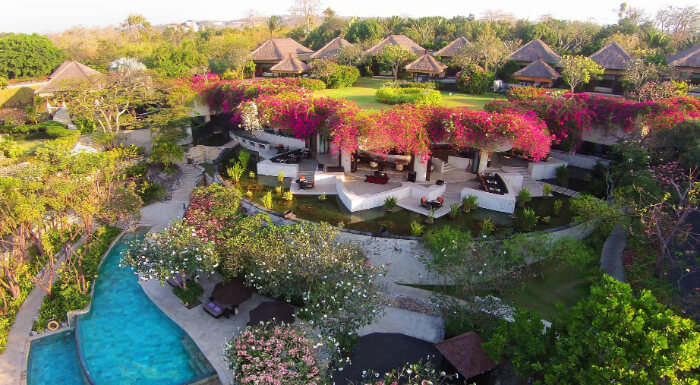 Bali is popular for its food culture and the kind of exclusive dining experience it offers to its guests. The excel in combining the art of culinary, architecture and hospitality with nature. This destination has several chic and stunning dining spaces that offer a splendid view of the awe-inspiring landscapes that surround them. They inspire the guests to also get out and explore the islands around them. Check out these islands near Dava Steak And Seafoods Bali.
About Dava Steak And Seafoods Bali

Dava Steak And Seafoods Bali is a part of Ayana Resort And Spa. This is one place in Bali that offers sophisticated dining experience, presenting a steakhouse in the most modern way. You would also love their grilled seafood menu. Set up close to the sea, the view that you can enjoy from here is absolutely breathtaking. Dava Steak And Seafoods is a perfect place for a romantic dinner with your partner enjoying the open view of the ocean and the exclusive sunset view. Their in-house Martini Bar is an interesting spot to taste a variety of super-delicious classic cocktails. The wine cellar has a stylish wine dispenser installed, creating a space for wine tasting. All you need to do is grab a glass and take samples of each wine and taste it like a pro. The Canadian Lobster is one of the most popular dishes of Dava Steak And Seafoods Bali. Tomahawk Steak is another signature dish of Dava Steak And Seafoods Bali.
Location: Sejahtera, AYANA Resort and Spa, BALI, Jl. Karang Mas, Jimbaran, Kec. Kuta Sel., Kabupaten Badung, Bali 80364, Indonesia
Breakfast Timings: 7 am – 11 am
Dinner Timings: 6 pm – 11 pm
Dress Code: Smart attire only
3 Islands Near Dava Steak And Seafoods Bali
Your Bali vacation is incomplete without island hopping and sea-view dining experience. Here are some of the fantastic islands near Dava Steak And Seafoods Bali. First enjoy some delectable food here and then head to explore these exotic islands.
1. Pos Dua, Menjangan Island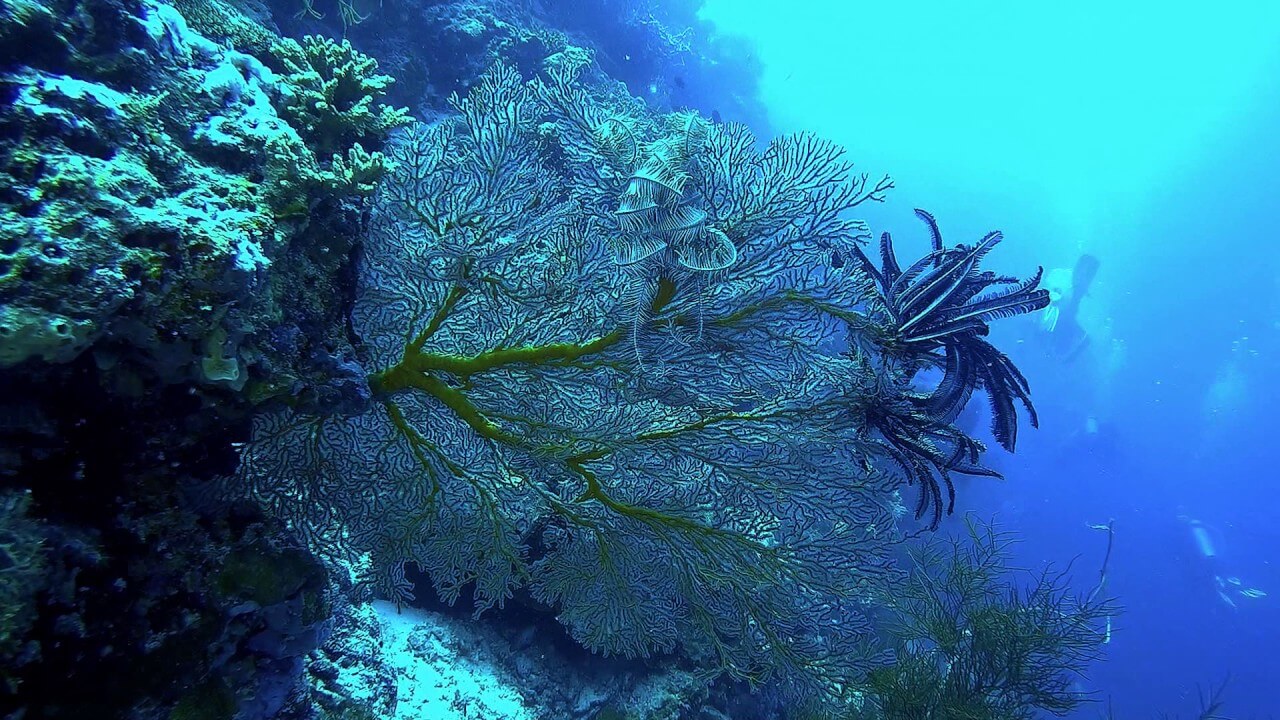 This one is considered to be one of the most pristine snorkeling destinations in Bali as you get to see and swim across an abyss with incredible visibility! The place offers a variety of under crowded coral reefs. And the absolute spectacle is Pos Dua which is especially popular for being unreal in its visibility with which you can see as deep as 40m down or more at times.
Snorkeling In Bali: 10 Spots To Explore Underwater And Hover Over Shipwrecks Of WWII
2. Nusa Lembongan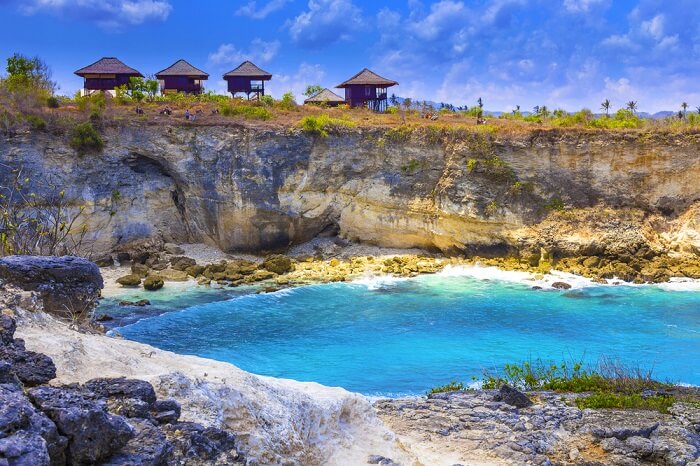 An exciting holiday island destination off the southeast coast of Bali, Nusa Lembongan is a popular hideaway for surfers and leisure seekers. Often simply referred to as Lembongan, the island is a mere 45-minute boat ride from Sanur Beach or Benoa Harbour. The great reefs and diving sights here make it more popular among surfers and divers than its sister islands of Nusa Ceningan and Nusa Penida. The clean and pristine beaches are the reason Nusa Lembongan tops the list of islands with the best beaches in Bali for swimming. There are a number of luxury villas and resorts on the island suitable for all kinds of budgets and types of travelers.
USP: Stay in affordable, yet quirky and clean shacks for a traditional Balinese experience
Location: North Bali, west of Buleleng regencys capital city of Singaraja
How to get to Nusa Lembongan: Its just a 45-minute boat ride away from Sanur, Serangan Island and Tanjung Benoa on the Bali mainland.
Restaurants in Nusa Lembongan: Kayuputi Restaurant, Cut Catch Cucina, Arwana
Where to stay in Nusa Lembongan: Mulia Villas, Amarterra Villas Bali, Ulu Segara Luxury Suites & Villas
Nightlife in Nusa Lembongan: Hai Bar And Grill, Blue Corner Bar, The Deck Cafe & Bar
TripAdvisor Reviews | TripAdvisor Rating: 4
34 Best Beaches In Bali To Visit In 2022 For An Exotic Mix Of Serenity, Seclusion, & Snorkeling!
3. Nusa Ceningan Island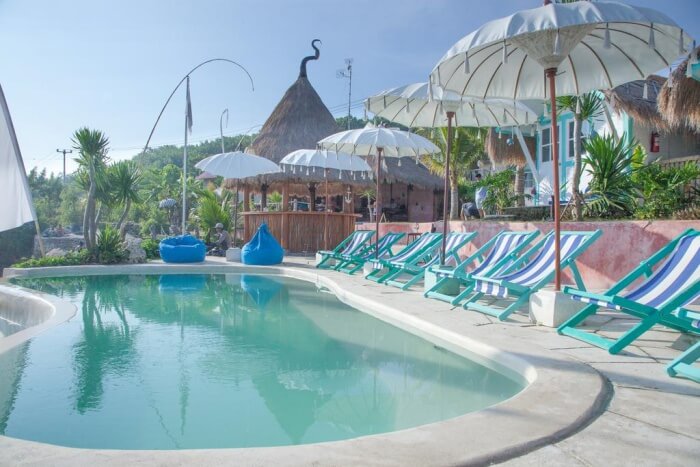 Especially appropriate for groups, the shoreline club additionally has a beautiful pool ideal adjacent to the ocean, where you can get probably the best perspectives in the zone. Have an amazing time staying at this property.
Location: Jl. Nusa Ceningan, Jembrana
Nusa Islands: A Pocket Guide To Explore This Glorious Island In 2022
Are you excited about exploring the flavoursome food served at Dava Steak And Seafoods along with enjoying the vast ocean views and mesmerising sunsets? If yes, plan a trip to Bali right away with you partner or your favourite person or group. Also, make sure that you keep all the above-listed islands near Dava Steak And Seafoods Bali on your bucket list. Keep in mind the best time to visit Bali while you book your tickets and make hotel reservations. April to June and September are the best months to make a trip.