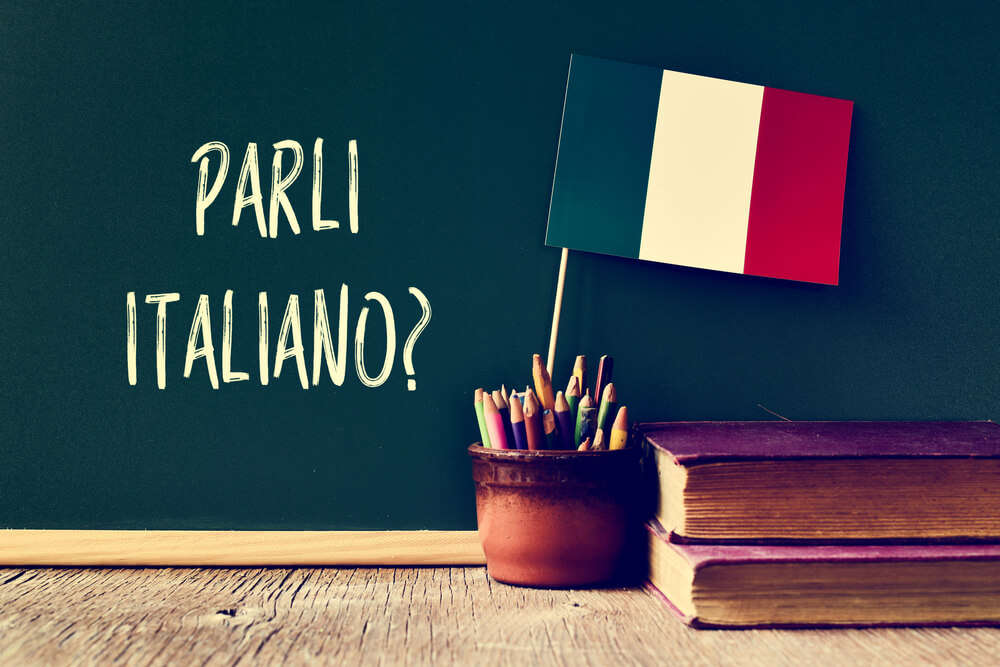 Italy, the magnificent home to the maximum number of UNESCO World Heritage sites is believed to be the birthplace of Western culture. Located in Southern Europe, Italy was the epicenter of the Roman Empire. If you are planning to encounter the stunning masterpieces of Renaissance along with other mesmerizing cultural sites then knowing a few basic words and phrases of Italy will surely be a help. This Italian language guide is for travelers who are interested in exploring the roots of this country by having interaction with the locals.
Italian, a beautiful romance language of the Indo-European family has descended from the Vulgar Latin of the glorious Roman Empire. Check out the essential Italian words and phrases that every traveler must know before heading to this astounding country:
Essential Italian Words For Travelers
When you are visiting a country, knowing a few basic words for greeting, expressing and enquiring will surely assist you. As one of the most significant purposes of traveling is to explore a new culture by extending your boundaries, knowing these Italian essentials will make you encounter a new facade of this stunning destination.
1. Expression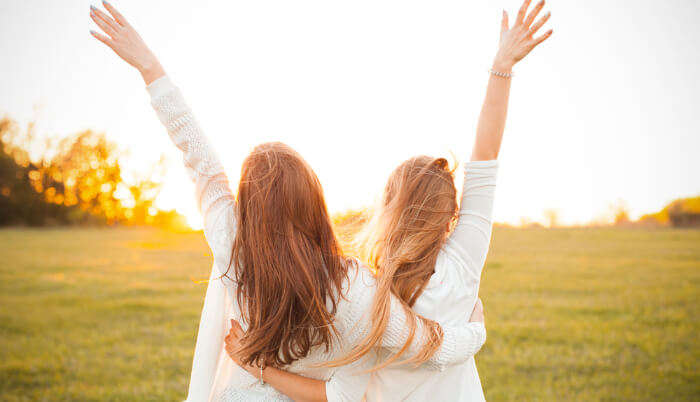 Following are the words you will require to greet and express yourself to others. Knowing these simple words in Italy will surely be a help if you want to start a conversation with locals:
Hello: Ciao (informal) and Salve (formal)
Pronunciation: chao and sálv
Goodbye: Ciao (informal) and Arrivederci (formal)
Pronunciation: chao and arreevi'derechi
Good morning: Buongiorno
Pronunciation: bun'jorno
Good evening: Buonasera
Pronunciation: bona'sera
Goodnight: Buonanotte
Pronunciation: bona-notte
Please: Per favore
Pronunciation: pere'favore
Thank you: Grazie
Pronunciation: grad'ziye
Yes: Sì
Pronunciation: si
Friend: Amico (male) and Amica (female)
Pronunciation: ameeco and ameeca
Help: Aiuto
Pronunciation: A'yuto
Must Read: Cruises In Italy: 6 Water Journeys For A Splendid Italian Holiday In 2022
2. Interrogation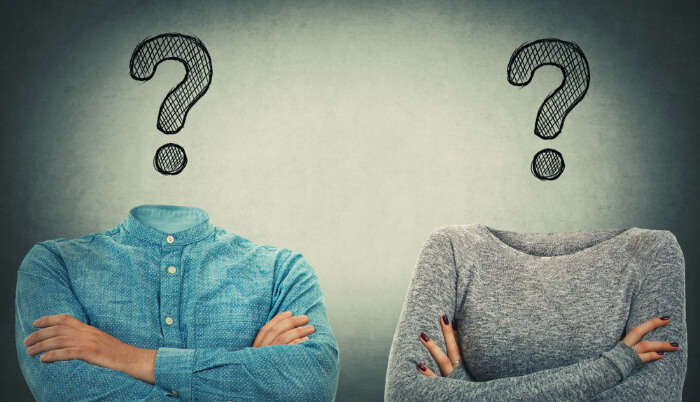 When you want to ask something from the locals while roaming in the streets of Italy, then you may need the following words:
Who?: Chi?
Pronunciation: ki
What?: Che? and Cosa?
Pronunciation: ke and kosa
Where?: Dove?
Pronunciation: dovae
When?: Quando?
Pronunciation: quando
Suggested Read: Lake Como In Italy: Here's Everything You Should Know Before You Head Out To Explore It
3. Directions And Places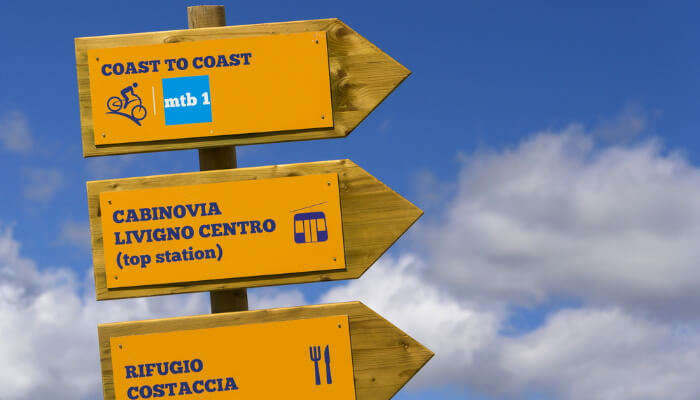 Check out a few important words related to directions and important spots such as ATM, airport, bathroom etc. in the Italian language:
Left: Sinistra
Pronunciation: sinisra
Right: Destra
Pronunciation: deistra
Straight: Diritto
Pronunciation: dirto
ATM: Bancomat
Pronunciation: bankomat
Airport: Aeroporto
Pronunciation: airoporoto
Luggage: Bagagli
Pronunciation: bagaali
Restaurant: Ristorante
Pronunciation: risto'rante
Bathroom: Bagno
Pronunciation: baa'nu
Hotel: Albergo
Pronunciation: al'bair'go
Food: Cibo
Pronunciation: chibo
Breakfast: Colazione
Pronunciation: cola'zione
Lunch: Pranzo
Pronunciation: pran'zo
Dinner: Cena
Pronunciation: shena
Suggested Read: Honeymoon In Italy 2022: Full-Fledged Guide To Plan Your Romantic Voyage
Basic Italian Phrases For Travelers
This Italian Language Guide also tells you a few phrases that can be used to communicate with the residents of Italy. Check out the most common Italian phrases along with their pronunciation:
1. Expression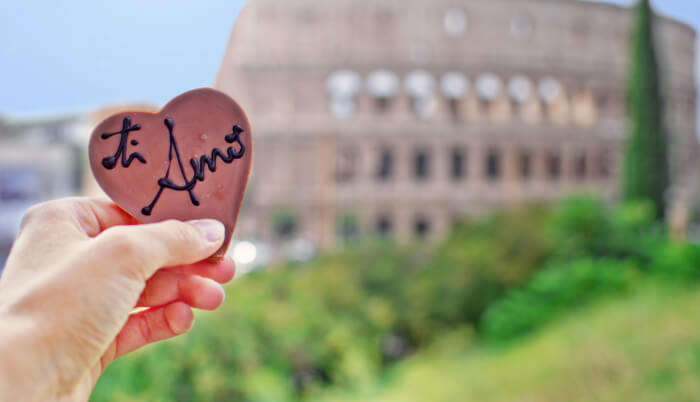 A journey can never be complete if you can not express yourself to others. Learn a few easiest sentences that will make you express yourself to locals while vacationing in Italy.
I love you: Ti amo
Pronunciation: tiyamo
How are you?: Come stai?
Pronunciation: come staee
I miss you: Mi manchi
Pronunciation: mi malkitu
I'm sorry: Mi dispiace
Pronunciation: mi dispiache
What is your name?: Come si chiama?
Pronunciation: Come c kiama
OK: Va bene
Pronunciation: va bene
Excuse me: Mi scusi
Pronunciation: mi scuziu
Excuse me (when passing through a crowd): Permesso
Pronunciation: perrmezo
Suggested Read: 8 Cozy Homestays In Italy For Truly Home Away From Home Experience
2. Common Sentences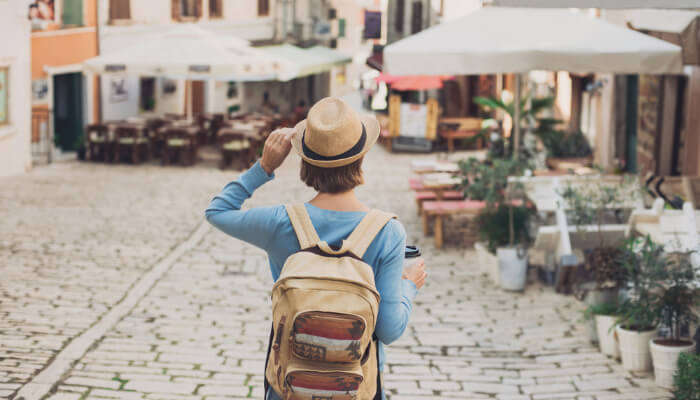 Whether solo wanderer or group travelers, check out the sentences you may need to speak out frequently while exploring the magnificent cities of Italy:
Where is the bathroom?: Dov'è il bagno?
Pronunciation: dovel baniyo
Do you speak English?: Parla Inglese?
Pronunciation: parrla ing'lezze
I don't speak Italian: Non parlo Italiano
Pronunciation: non parrlo italiano
How much does it cost?: Quanto costa?
Pronunciation: quanto costa
Check, please: Il conto, per favore
Pronunciation: ilconto perfavora
I'm lost: Mi sono perso
Pronunciation: misono perrso
Let's go: Andiamo
Pronunciation: and'iamo
Suggested Read: Only For 2 Weeks In Italy, These Charming Places Should Be On Your Itinerary!
Popular Italian Slangs With Meaning
These slangs will make you keep this Italian Language Guide handy while exploring the captivating beauty of Italy. The mentioned slangs will surely help you in developing a better relationship with locals. Check out the most popular slang of the Italian language:
1. Amore A Prima Vista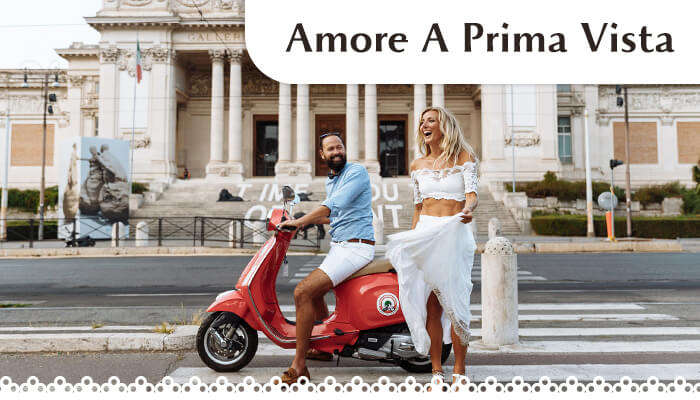 'Amore A Prima Vista' is quite a popular slang that means 'love at first sight'. It signifies a situation when a person falls in love at their first meeting. So, you can use this slang to express your love if you find one while exploring the beautiful cities of Italy.
Suggested Read: Do Not Forget To Visit These 10 Incredible Castles In Italy On Your Next Trip!
2. Basta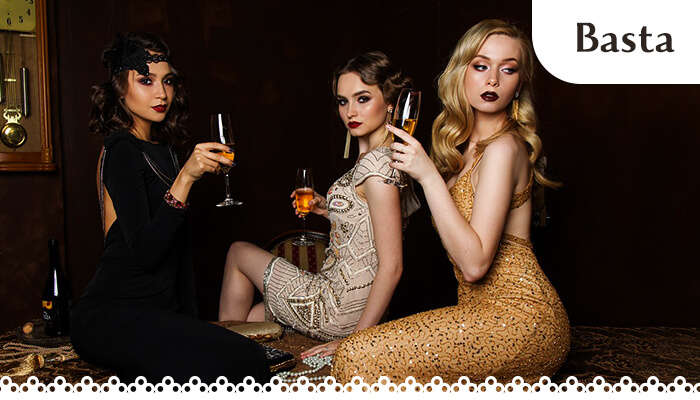 Another popular Italian slang is Basta which means 'enough'. Whether eating the delicious Italian cuisine or asking someone to be in the limits while exploring the dynamic cities here, you would surely need to use this slang while holidaying in Italy.
Suggested Read: Pompeii Ruins: Everything You Need To Know About This Historic Gem In Italy
3. Boh!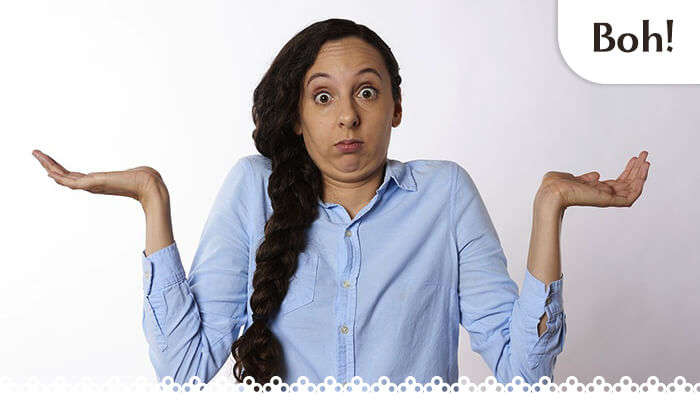 'Boh' means 'I don't know' and is a word used quite often in our daily conversations. So, when you need to convey someone that you don't know then you can simply utter, 'Boh'! This popular slang is spoken even outside the boundaries of Italy.
Suggested Read: Italian Cuisine: Top 10 Dishes That Let You Taste The Authentic Flavors Of Italy!
4. Meno male!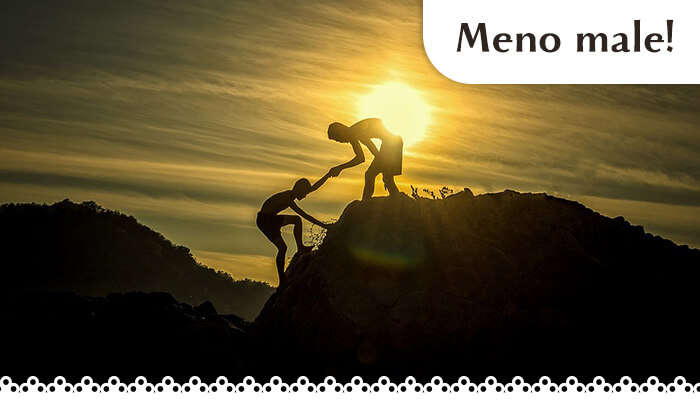 The literal meaning of Meno male is 'less bad' but this slang means 'Thank God'. It is used to express relief or gratitude and we generally use this word a lot of time in a day. So, whenever you encounter a situation in Italy when you feel like thanking god, just say 'Meno male'.
Suggested Read: Nightlife In Italy: 17 Cities That Are A Must On Every Party Starter's Bucket List!
5. Dai!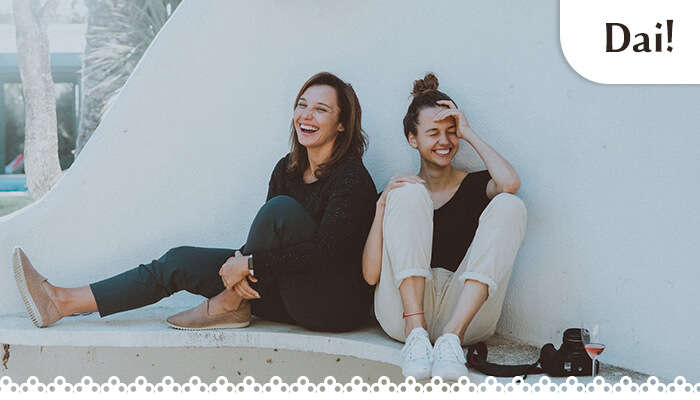 The word literally means 'to give' in English but this slang means 'Come on!' in Italy. As 'Come on' can be used in numerous situations in English, the same way 'Dai' can be used in Italy.
Suggested Read: 10 Best Hostels In Italy That Are Perfect For An Affordable Sojourn
Interesting Facts About The Italian Language
Check out some interesting and amusing facts about the Italian language:
The Italian alphabet comprises only 21 letters. Letters namely, j, k, w, x, and y are not found in Italian dictionaries.
The regional language of Italy develops from Latin independently rather than being derived from the Italian language itself.
The current day the Italian language has been derived from Florentine or Tuscan, a popular language of the 13th century.
The Italian language is an official language in Italy, Switzerland, San Marino, Vatican City, and the Sovereign Military Order of Malta.
It also recognized as a minority language in Slovenia, Croatia, and Brazil.
It is spoken by over a million people in the United States of America.
Italian shares 89% vocabulary with French, 88% with Catalan, 85% with Sardinian, 82% with Spanish & Portuguese, and 77% with Romanian.
According to the research, it is the fourth most studied language in the world.
Further Read: Shopping In Italy: 6 Best Places For The Shopaholics To Indulge In An Extravaganza
This handy Italian language guide is essential for the Globetrotters heading to Italy for an enthralling vacation. Plan a trip to Italy with TravelTriangle and enjoy your stay in this stunning country with this language guide.