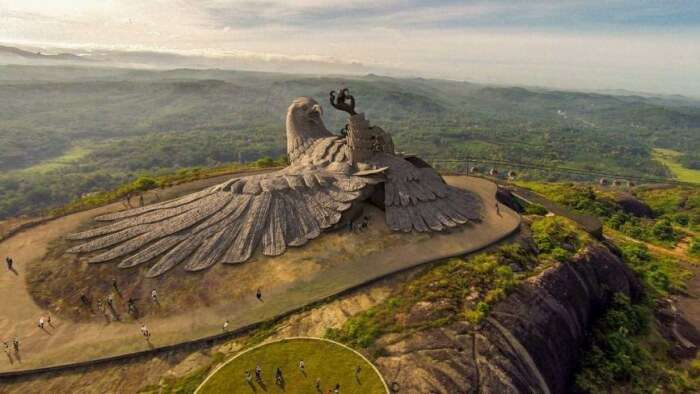 If you're somebody mesmerized with Ramayana and adventure, you now have yet another attraction to jot down in your travel bucket list. Perched on a 1000 ft tall hill, in Kerala's Chadayamangalam village, the 65-acre Jatayu Adventure Camp features a 200-ft tall sculpture of Jatayu, a mythical vulture from Ramayana.
Activities and attractions in Jatayu Adventure Camp
There are as much as twenty adventure activities to look forward to, including zip lining, rock climbing, rappelling, laser tag, paintball, and archery.
But the park isn't just about getting the adrenaline rushing; you can soothe your senses at the Siddha Healing Cave. The view, of course, from this point is something to cherish, whether you're taking the ropeway, or are simply standing on the special observation deck. For the lovers of height, the heli-taxi tour is all you'd want.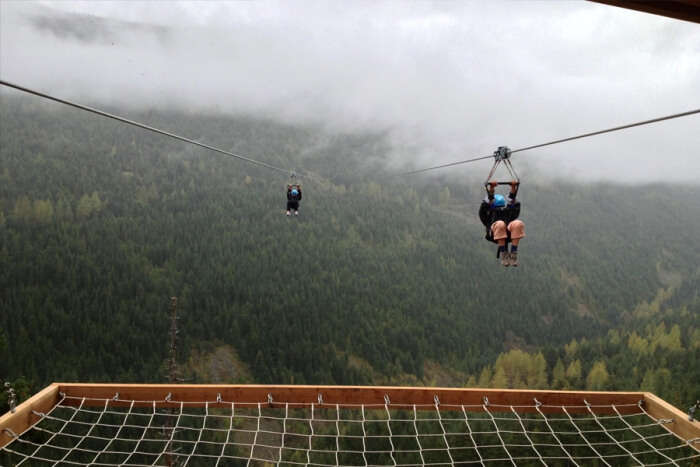 Also, the 6D theatre gives you an enthralling experience of viewing the battle of Jatayu and Ravana. According to legend, the bird was killed when it was trying to save Sita from evil Ravana. This adventure center is believed to be the very place where Jatayu died, and one can even stumble upon Lord Ram's footprints on a stone.
Charges
Currently it's open for the groups (consisting of 10-100 people), and the whole construction will be completed by April. The fee is INR 3,500 per person and includes 15 to 20 activities. It is easily accessible, and is located at a distance of 45 km from Thiruvananthapuram (1 hour's drive). From Kochin, Jatayu Adventure Centre
163 km away, which is a 4 hour's drive.
To give you a fair idea of what awaits, here's a video
Further Read: Here's A Serene Private Island In Kerala You Can Rent For Just 12K!