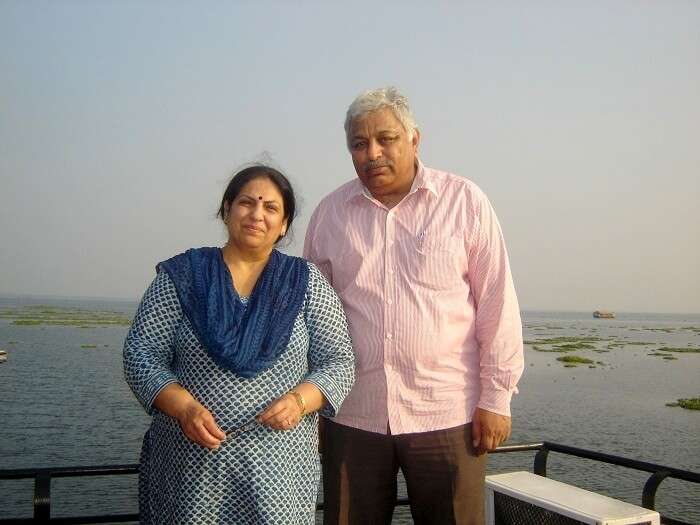 Jiten Puri talks about his 6-day trip to Kerala that he took with his wife. He elaborates on his experience and describes the ambience that Kerala offers. He booked his package from TravelTriangle which included his sightseeing, transfers, and hotels all for a cost of INR 31,500.

We are an old couple (60 Yrs and 58 Yrs) and our trip to Kerala was our last LTC Tour (Leave Travel Concession – Government Policies). Wanting to holiday at a destination that would offer us complete relaxation and leisure, we chose Kerala for it was known to offer both these things!

TravelTriangle was found via the internet and we liked how easy and intuitive it was to book a package through it. So, after filling in the relevant information, we soon received multiple calls and quotes from various travel agents. Choosing the best one from 'My Economy Tours', our land package for Kerala was in place and it was now time to go on the much awaited Kerala tour!
Day 1: Munnar

We landed in Cochin, and were transfered from the airport to Munnar in a private cab. It was a 5-hour long drive, that left us tired. The driver, though initially not interested in stopping, halted at a few places so that we could click pictures.
He later dropped us at the 'Hotel Edge' which was some 12 km away from Munnar (remote area). The rest of the day was spent in the hotel only, which had substandard rooms and food service. However, there was a silver lining – the view of the full moon from Chalet room in the hotel was simply mesmerizing. I loved how it shone from behind the hills.
A Heaven Like Experience On Our 5 Day Honeymoon Trip To Kerala
Day 2: Munnar

Not finding the hotel up to the mark on the previous day, we decided to shift to another one. The agent sent us to the Emerald Inn but we didn't like that one either. So we found one on our own and paid the additional difference that was required for it. We settled in quickly and this hotel offered us a nice room, service, and inclusions (breakfast and dinner).
Later, after the lunch, the cab driver took us out for sightseeing.
15 Gorgeous Waterfalls In Kerala That Will Enthrall You In 2022!
Day 3: Alleppey

We started for Alleppey after the breakfast at around 10:30 AM in the morning and reached the houseboat area by 2:30 PM. Once again there was some confusion, since the houseboat that we had booked (Indraprastham) did not have space for us. Reluctantly, we chose another one (Rudra) that looked older. We felt a little uneasy in the beginning for we had not got the deal as promised but the amazing backwater tour soon made us forget everything!
10 Most Offbeat Kerala Backwaters You Should Explore
Day 4 & 5 – Kumarakom

The houseboat got over by 9 AM on the 4th day and we then proceeded to the Paradise Resort in Kumarakom. This was a great resort and the stay here was very comfortable and nice. We enjoyed a lot here and it was pure relaxation. The staff was also very cooperative and both the days went really well in comfort!
Romancing In God's Own Country: Our Surreal Honeymoon Trip To Kerala
Day 6 – Cochin

On the 6th day we drove back to Cochin for our flight back and on our way, we enjoyed sightseeing and tour in the Cochin city and around. The driver showed us many places including the Jew Streets, Dutch Palace, and the St. Francis Church. The trip ended on a positive note and we were soon on our way back to New Delhi.

This trip had its highs and lows but what was important was that we had a great time amidst nature. It was our last LTC trip and was peaceful and serene. Both my wife and I, in the end, were glad that we took this trip for we could enjoy each other's company and also the weather, culture, and ambience of Kerala. 

High Points – Paradise Resort in Kumarakom was a great property, the Cochin city tour, and also the houseboat.
Low Points –
The driver in the initial part of the trip was not pleasant and was late to pick us up from houseboat.
 

The hotel given to us on the first day was not up to the mark in terms of food and service.

The houseboat allocated to us did not have space for us even though we had reservation vouchers.
Tips for future travelers –
Check your hotels and confirm your reservations in advance from the travel agent.
Go to trusted hotels only and make sure your travel agent takes full responsibility for your comfort and convenience.
Kerala is wonderful and is must visit destination for all those looking to relax and have a good time.
13 Best Kept Secrets of Kerala That Locals Have Been Keeping To Themselves
All inspired by Jiten's family trip? What are you waiting for? The God's own country is calling you and your family and you must leave right away! Get ready to relax and have a good time! Book your trip to Kerala and experience pure bliss!