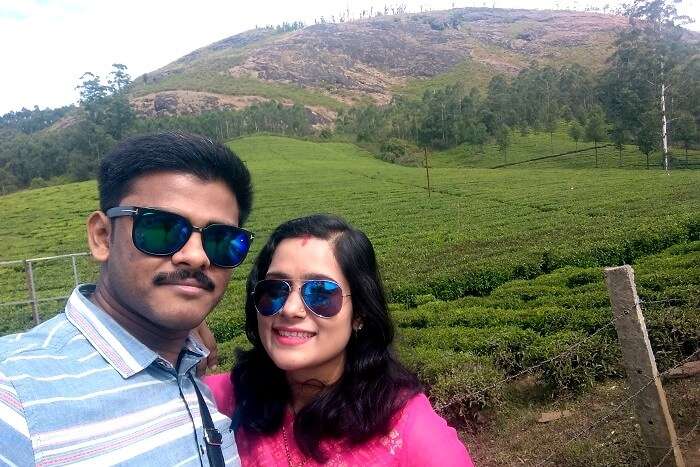 With its sprawling tea gardens and tranquil backwaters, Kerala is truly one of the underrated gems in India. Jungle safaris, houseboats and the traditional artforms are only some of the experiences that one can enjoy here. With so much to see and indulge in, this beautiful destination is definitely a fantastic choice for a relaxing yet action-packed holiday. Sanjiv and his wife had similar views when they picked Kerala for their special honeymoon getaway with TravelTriangle.
I'm a travel enthusiast if you've ever known one. Right from the places to visit to how to get there, I do my research well before I pack my bags. To me, travel is about coming across unexpected delights like the sound of ocean waves, catching the sunset from the mountains and the unique aroma of a new delicacy. My wife enjoys traveling just as much and so for our honeymoon, we decided to visit the land of spices, Kerala.
Once we had out destination finalized, we started browsing the internet for suitable packages. That's when we came across TravelTriangle. We sent in our details and started receiving different quotes and packages. We finally picked the one within our budget and customized our own Kerala Honeymoon Package.
Details of our honeymoon trip to Kerala
Trip Type: Honeymoon Trip
Cost: INR 25,800
Duration: 4 Nights 5 Days
Inclusions: Breakfast, Private houseboat with all meals, Cab for transfers, Sightseeing, Accommodation
Exclusions: Lunch, Dinner, Personal Expense, Airfare, Entry Fees
Must Read: Here's Why Off Season In Kerala Is The Best Time To Travel, Explore, And Chill!
Here are all the exciting experiences we enjoyed on our 5 day trip to Kerala
1. The beauty of Kerala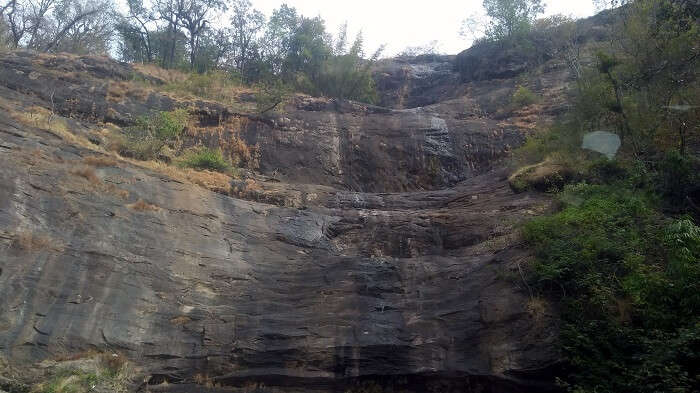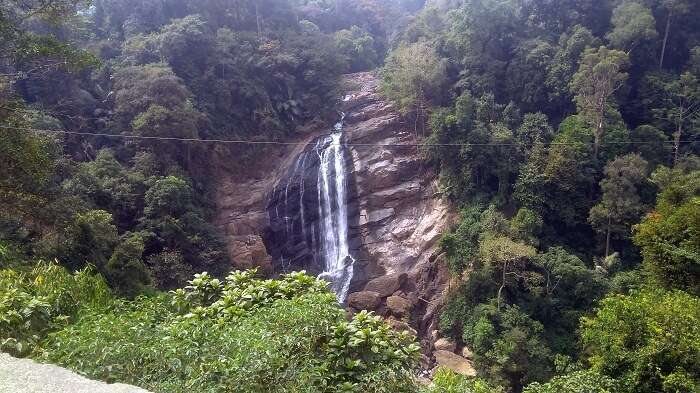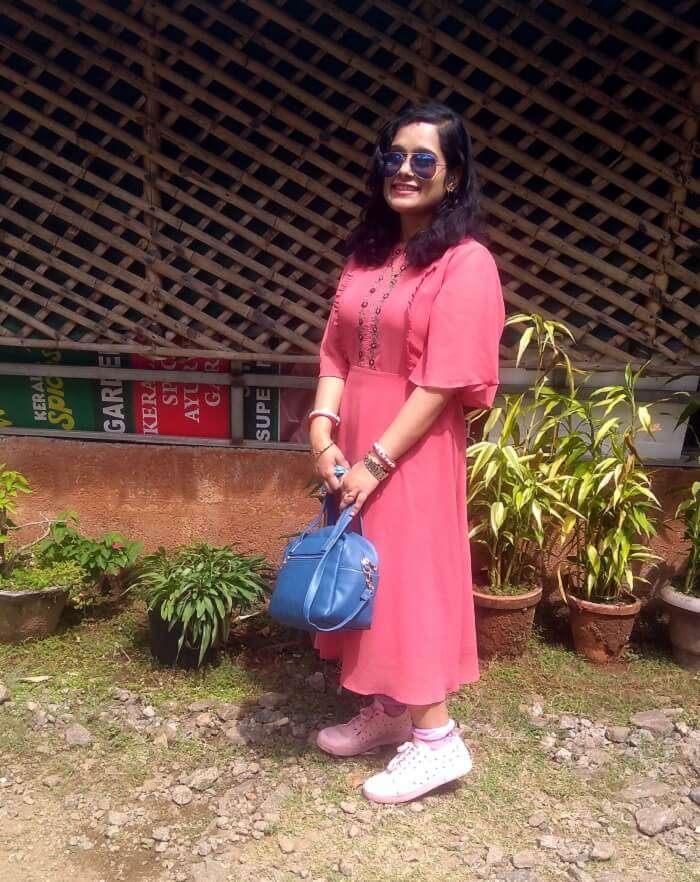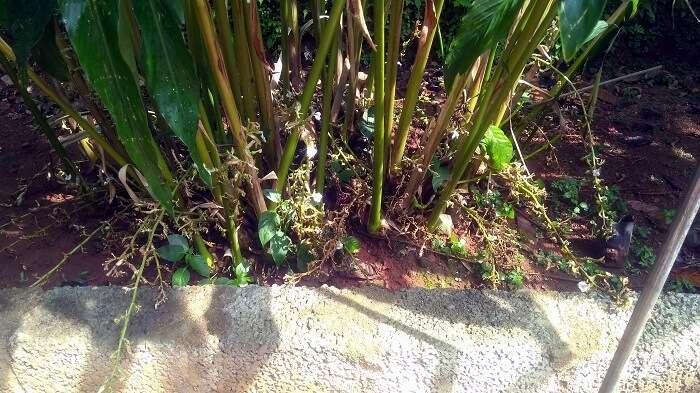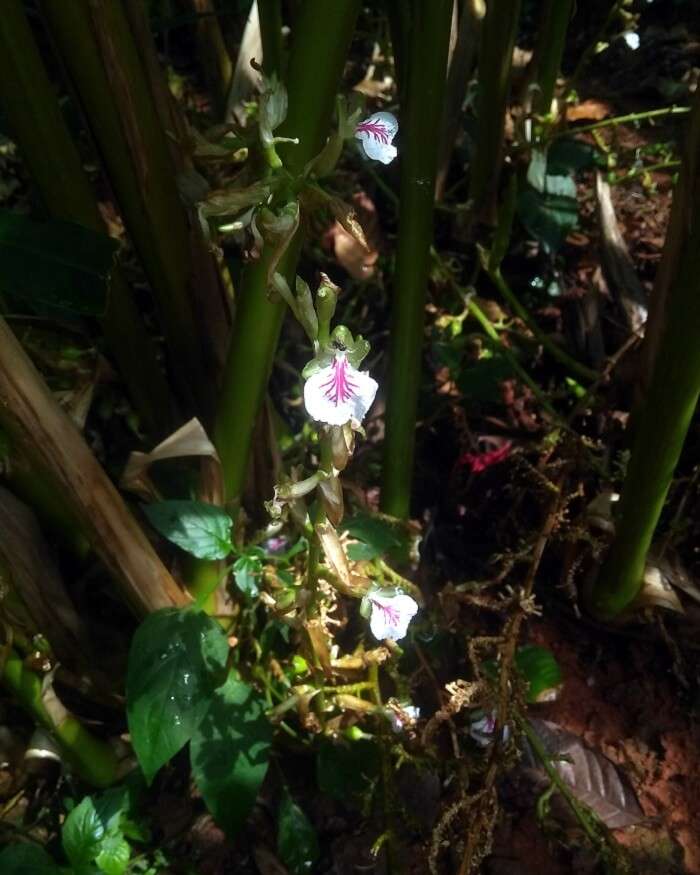 All pumped up for our first day, we started our trip from Kochi towards Munnar. We made a stop at Cheeyappara falls, but were let down to find out that it was dried up. So we lifted our spirits and decided to visit the Valara Waterfalls. We were captivated by the beautiful sight and tranquil nature that surrounded us. We also visited the famous Spice Garden and I have to say, it looked straight out of a painting. The aromas and the well manicured gardens were certainly the highlight of our day. We made another stop, to enjoy a traditional roadside lunch that cost us only 80 rupees but was simply delicious. On the way to Munnar, we also stopped at a chocolate factory to satisfy our curiosity as well as our cravings!
Suggested Read: Munnar Temperature Dips Below Zero Giving Kerala It's Own Winter Paradise!
2. Rejuvenating Sightseeing In Munnar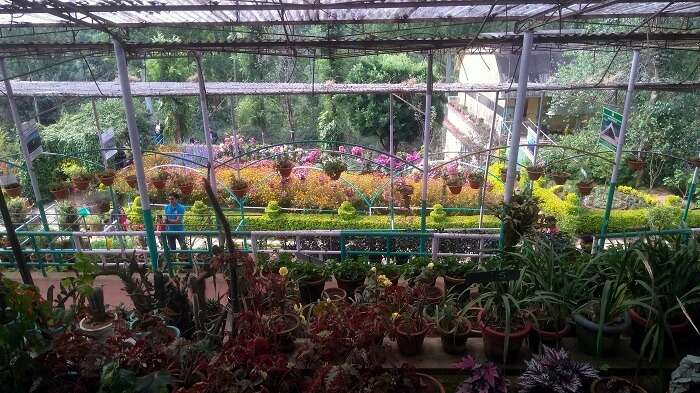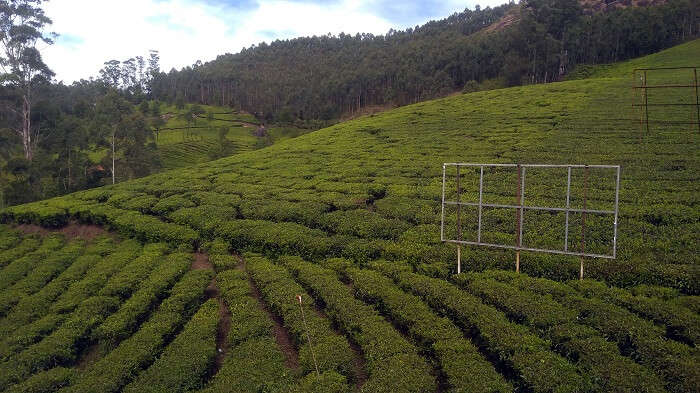 After enjoying a hearty breakfast at our hotel in Munnar, we decided to head out for a city tour. There was so much to see and we wanted to make the most of our trip. Our first stop was the Rose Garden where we spent some time taking pictures and enjoying the morning sun. We then head to the Photo Point which has to be one of my favourite sights in the whole trip, truly mesmerising.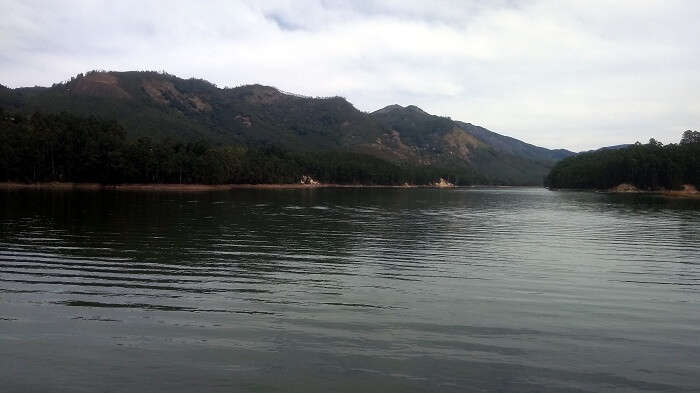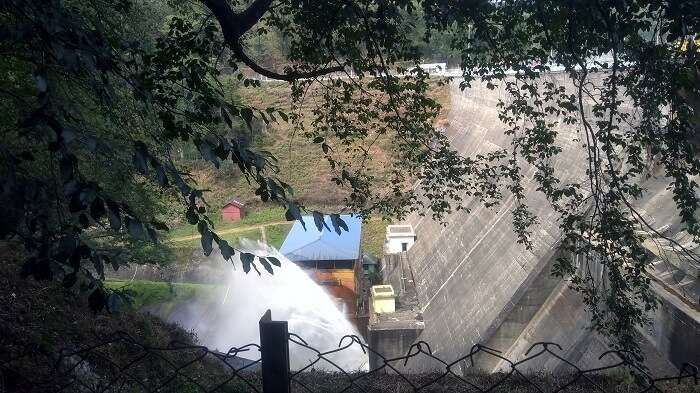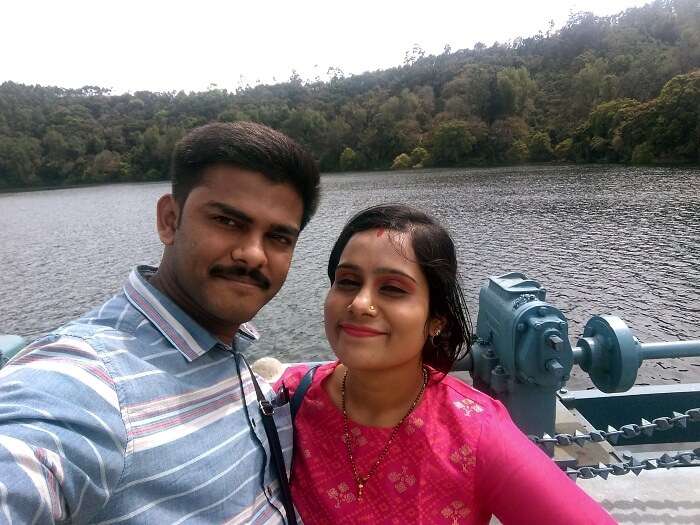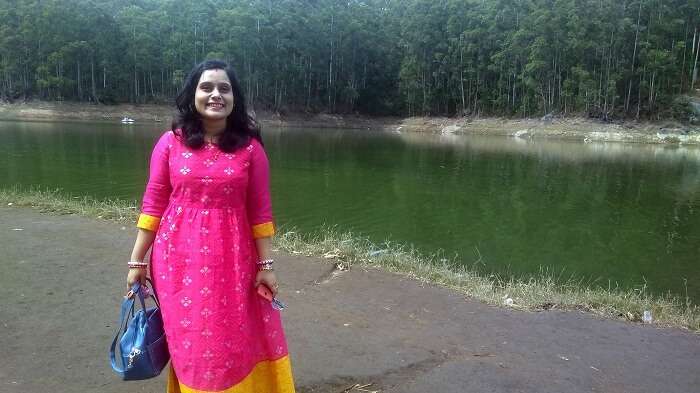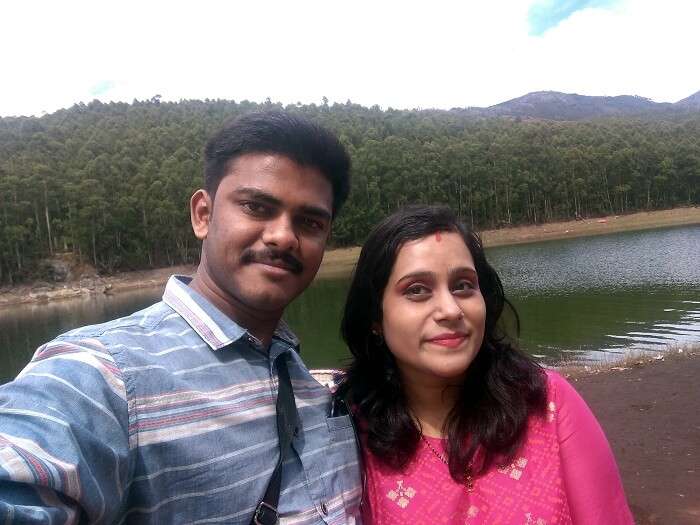 Up next was the Mattupetty Dam and Kundala Dam that are built among the serene mountains of Idukki. Surrounded by lush green hills, we also decided to stop at the Elephant Arrival Point where we spotted a few trails. We were then on our way to the famous Echo Point which wasn't just fun, but was also extremely beautiful. We captured some more shots here and then made our way to the Indo-Swiss Project. Sadly, we found out that it was closed for the tourist and had to skip out on that.
3. Pret(tea) Gardens In Their Glory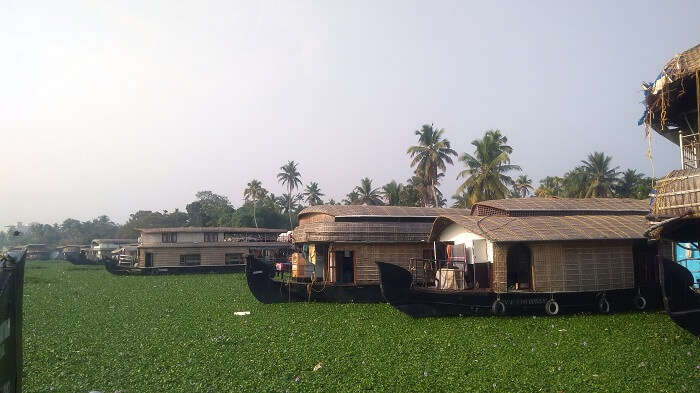 Up next on our itinerary for Day 3 was the Lockhart Tea Museum. Here, we witnessed the tea making process and enjoyed some breathtaking views from their View Point. We spent a good two hours in the museum and enjoyed every single minute of it.
4. The Jungle Experience!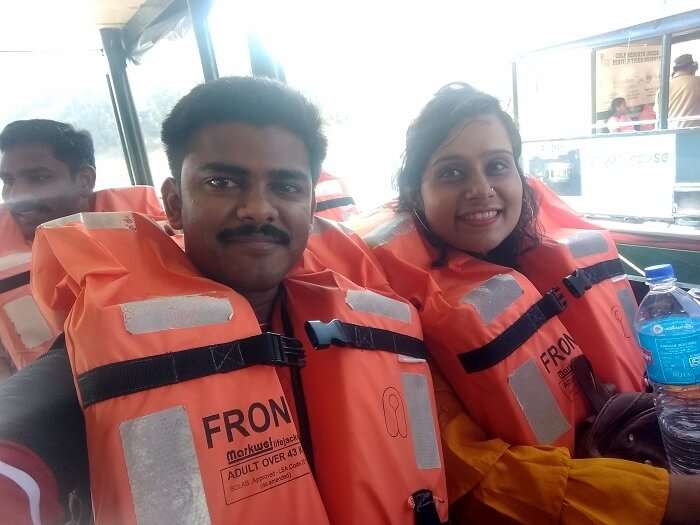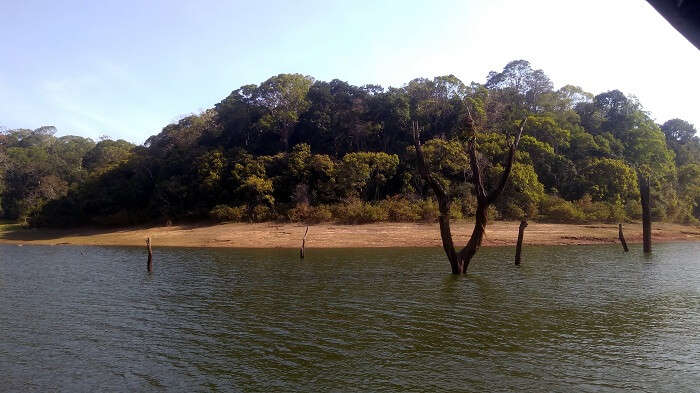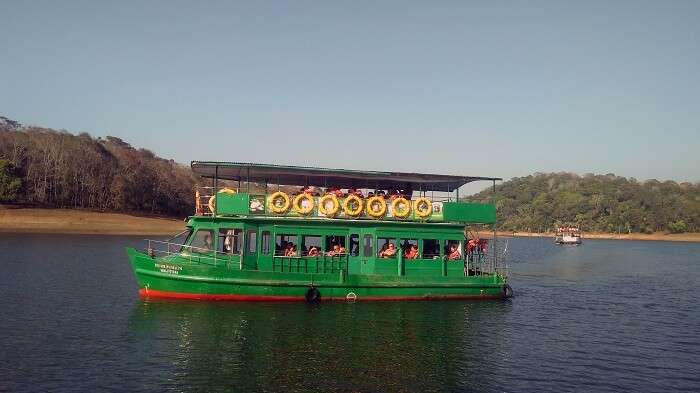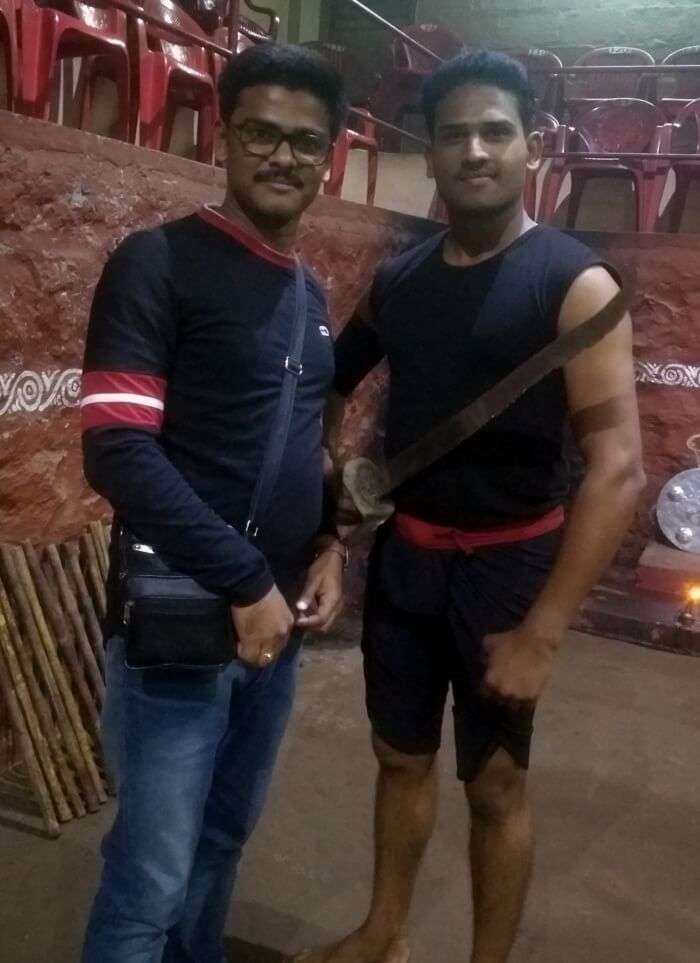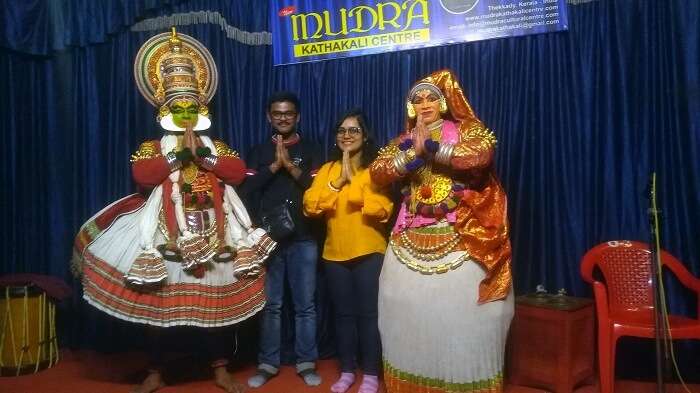 After visiting the Tea Museum, we hit the road to Periyar Jungle. You just cannot miss the Periyar Jungle when in Munnar. We had booked a boat safari for 3 pm that we were very excited for. And truly, it lived up to our expectations. We spotted majestic deers, elephants and bisons as well. It's a great place to spend the afternoon and enjoy some amazing sights. After an eventful day at the Jungle we decided to go for a kalaripayattu and kathakali show near our hotel. Kalaripayattu is a traditional martial artform of Kerala while Kathakali is a beautiful dance form. We really enjoyed the show and ended our day on a perfect note.
Suggested Read: Monsoon In Kerala: Explore The Coastal Gem Like Never Before
5. Living The Boat Life!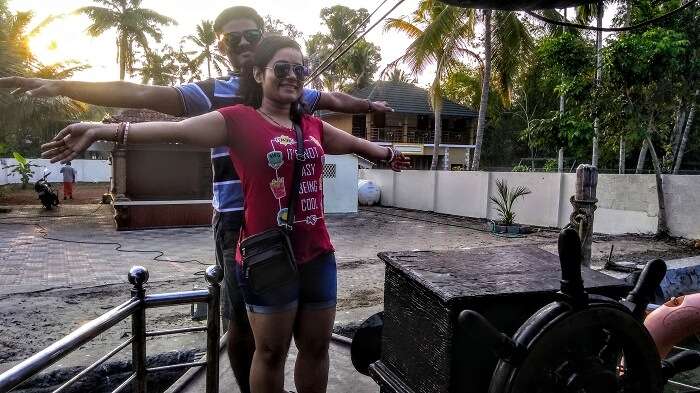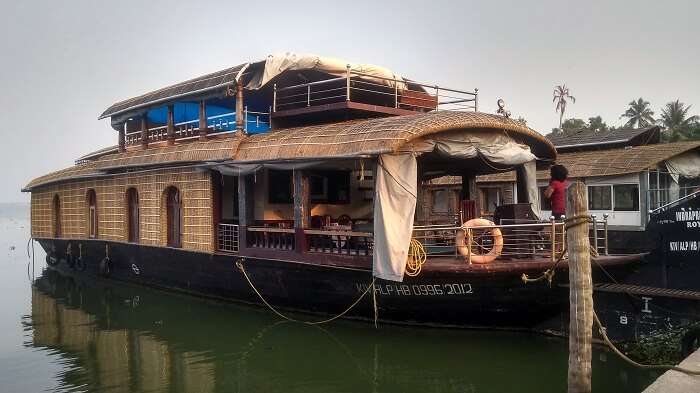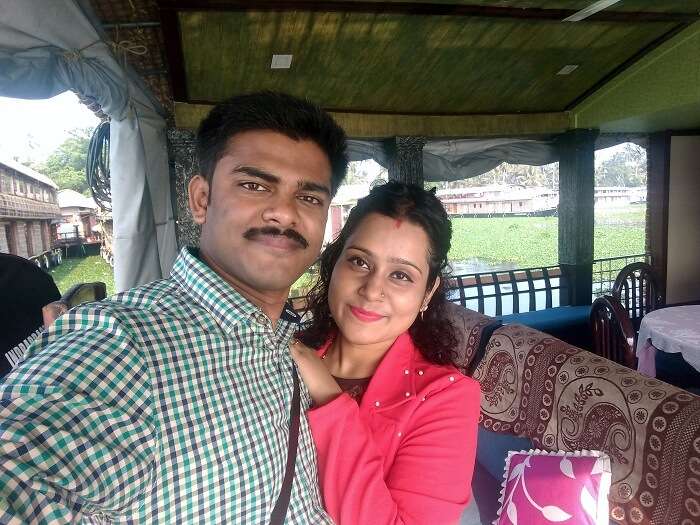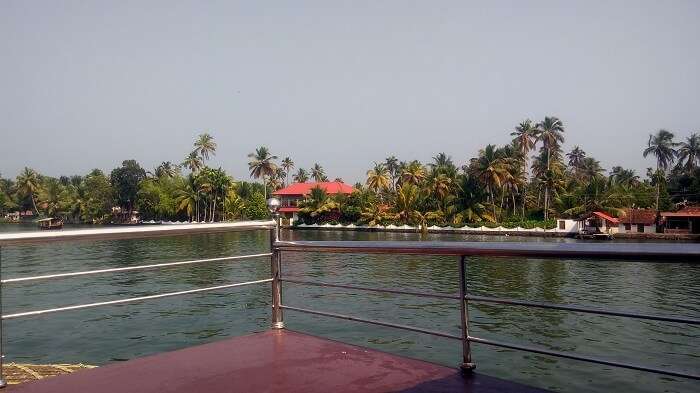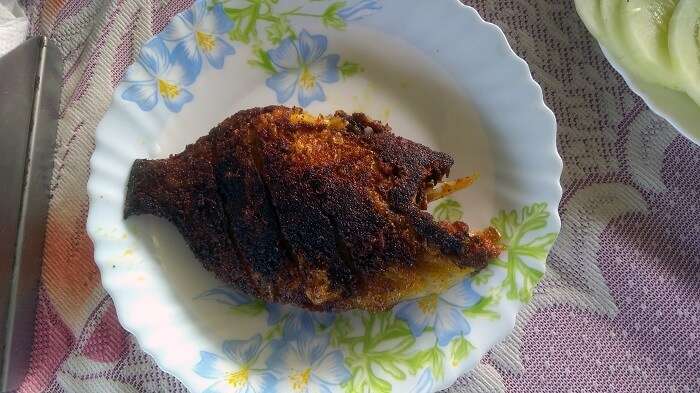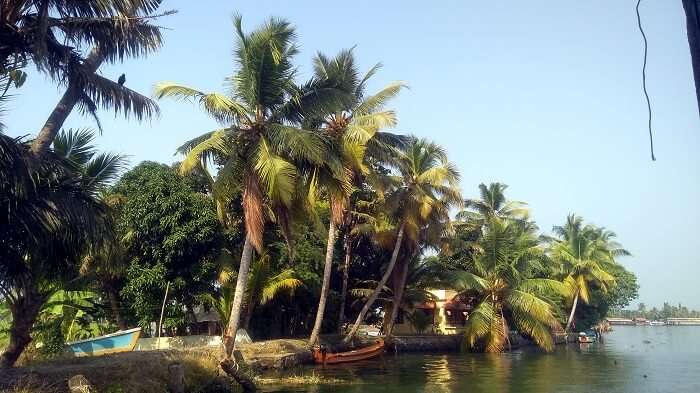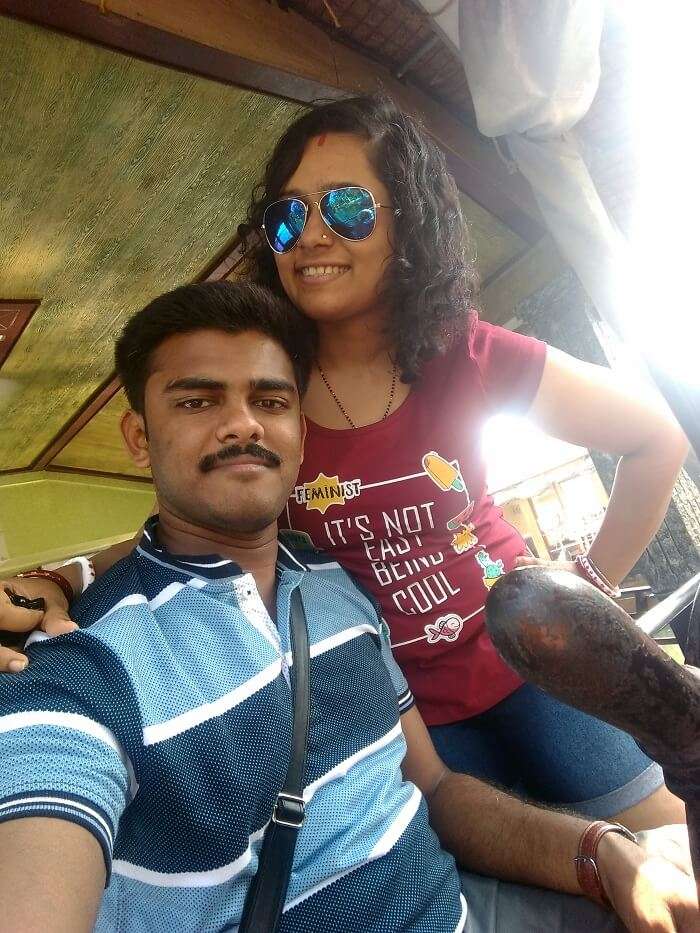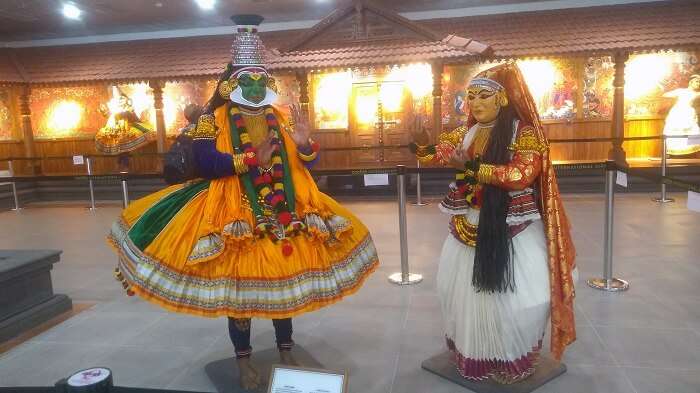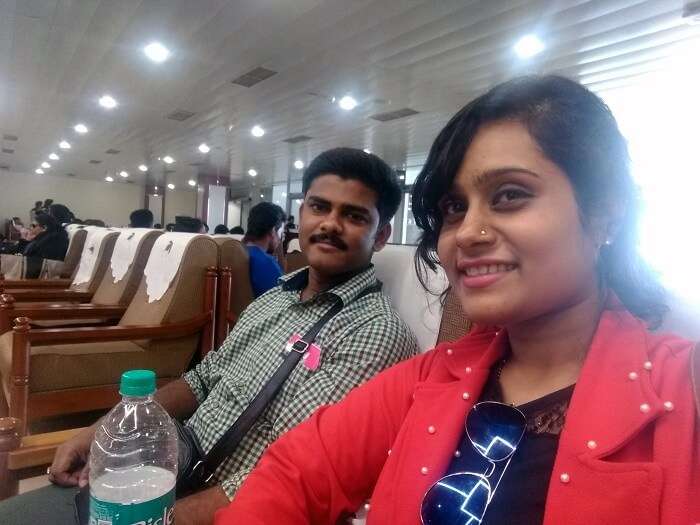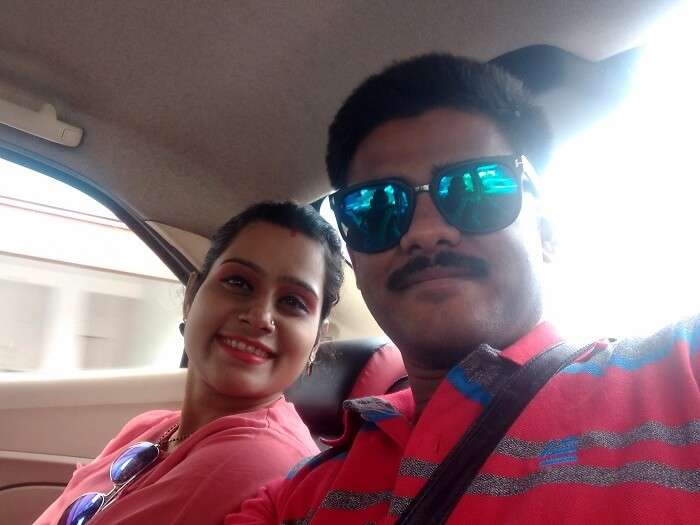 Now, there are many things to do in Kerala, but the one that every tourist looks forward to are the houseboats in Alleppey. We boarded our abode at 1 pm and then began our journey. We anchored at a village where we enjoyed a hearty meal and delicious beverages. We boarded our boat again, and spent some time admiring the views and watching the sun go down. When it was time for dinner, we were pleasantly surprised with a beautifully decorated candle-light dinner. There was also a complimentary honeymoon cakes, which was a very sweet gesture. We enjoy the dinner and then head back to our room for some rest.
Our customized Itinerary for our honeymoon trip to Kerala
Day 1: Arrival at Cochin and transfer to Munnar
Day 2: Munnar City Tour
Day 3: Periyar Wildlife Sanctuary
Day 4: Houseboat in Alleppey
Day 5: Departure
Suggested Read: 10 Most Offbeat Kerala Backwaters You Should Explore
The wow moments from our trip
The Alleppey houseboat experience was definitely the highlight of our honeymoon trip to Kerala, especially the beautiful candle-light dinner. Apart from that, we really enjoyed the Photo Point and the Periyar Jungle safari. Also, another highlight was the Kalaripayattu and Kathakali performances that we witnessed.
The hurdles we came across
It would have been nice to visit the Indo-Swiss project. It was mentioned in our itinerary and we were looking forward to it.
What are the things we would come back for
There is so much to see and do in Kerala, you are sure to miss out on a few. But that's all the more reason to come back to this beautiful state. We missed out on the Periyar Jungle Walk and Elephant Safari. Also, next time, we will surely indulge in an Ayurvedic Massage that Kerala is famous for.
Our experience with TravelTriangle
The support and coordination of the team at TravelTriangle was simply amazing. They made sure that we left Kerala with a bundle of memories to cherish for a lifetime. Having TravelTriangle organize our holiday was extremely helpful. Not just the itinerary but having so many options and price quotes to choose from, we found something right within our budget.
Further Read: Trekking In Kerala: A Short Guide For Beginners To Have An Ultimate Experience!
From mesmerizing tea estates to the tranquil houseboat experience, the things to do in Kerala, is an endless list. If you too, would like to make the most of you vacation, head over to TravelTriangle and customize your very own Kerala Package.