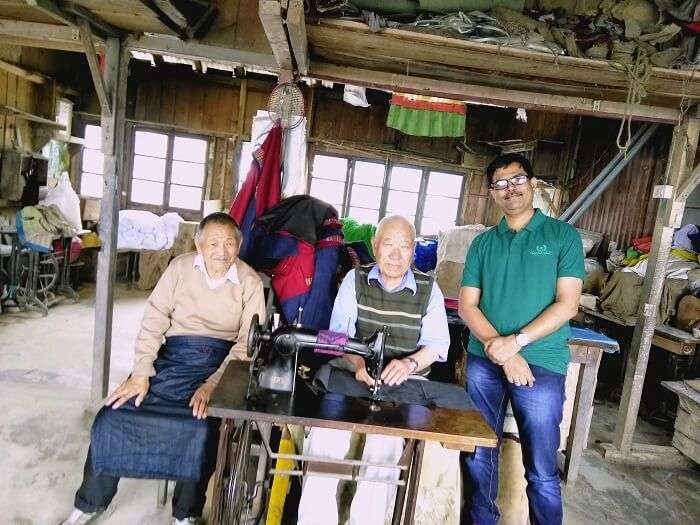 Jitendra Dongre talks about his amazing trip to Gangtok and Darjeeling that he took with his family. He recalls the wonderful time spent in the Himalayas and tells us why both Gangtok and Darjeeling are great destinations to travel with family. He booked his package via TravelTriangle for INR 31,000 and it included their city transport, sightseeing, meals, and hotels.

Travel for me is about spending quality time with family. I work in a private company and hardly get time for my loved ones, therefore I look forward to such family trips that not only show me new places but also strengthens our family bonding.
Although planning for Kashmir, I eventually changed our plan due to risky situations there. We chose Gangtok and Sikkim instead for it offered a similar hilly experience.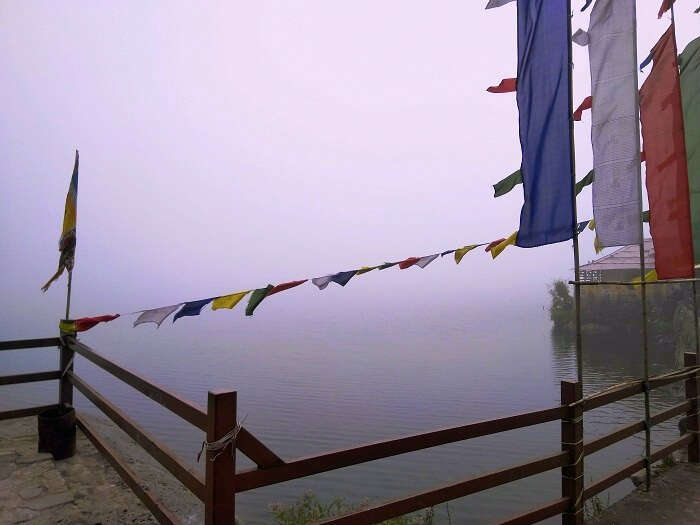 I found TravelTriangle while searching for packages for the same on the internet and when I realized they could customize the package as per our needs, I was more than happy.
TravelTriangle also gave us competitive quotes for a value for money package and in the end, I was both happy with the quote as well as the itinerary.
All that was left now was the journey itself..
Day 1: Arrival in Gangtok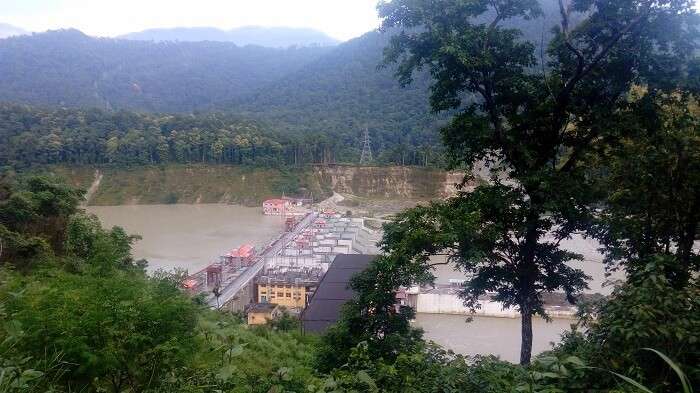 We boarded our flight from Delhi and arrived at the Bagdogra airport. At the airport exit, we spotted the cab driver and the tour agent representative who were waiting to welcome us and take us to Gangtok. On our way, we saw many beautiful sceneries and the journey was a pleasant one. We noticed that the Tista river accompanied us till Gangtok and it was nice to be in the company of a beautiful river throughout the journey.
We arrived in Gangtok at 8:30 in night and it was beautifully lit. Gangtok looked simply mesmerizing under the starry night sky that covered the hills.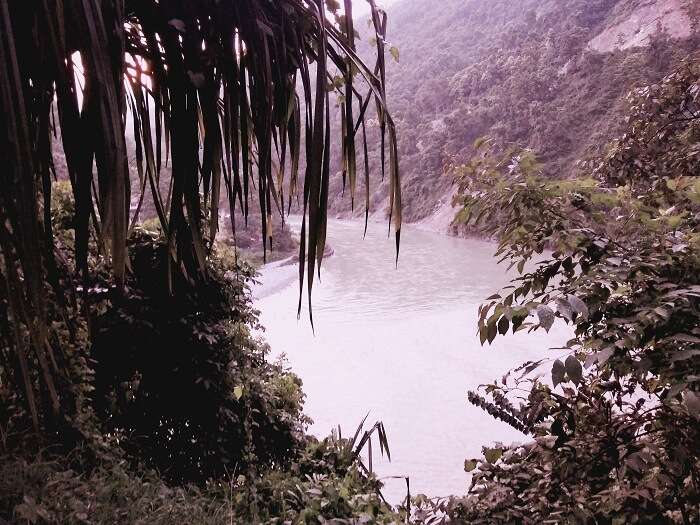 Suggested Read: 31 Incredible Places To Visit In Gangtok With Your Family And Friends
Our hotel in Gangtok was good and post the check in we were served delicious food which the cook had prepared specially for us since we had gotten late.
Day 2: Sightseeing in Gangtok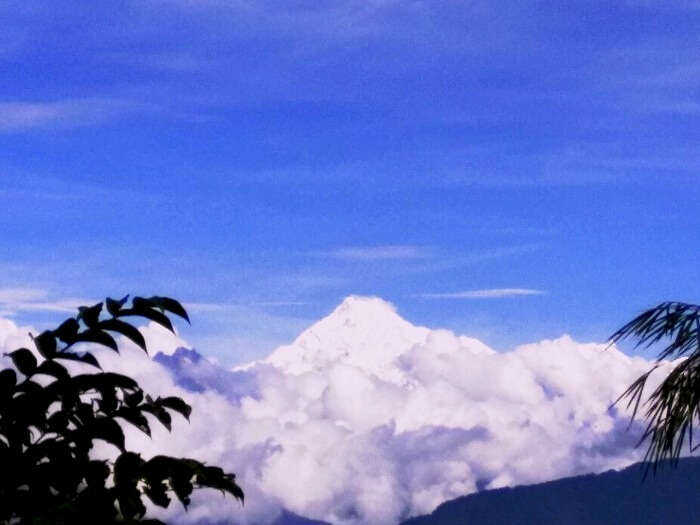 This day post breakfast, we visited Baba Harbhajan Mandir and Tsomgo lake. The Mandir is situated near Nathula pass and was built by the Indian army in memory of one of its bravest soldiers and is maintained by the army itself. After visiting the mandir we went to Tsomgo Lake, which falls on the way to Mandir. This beautiful lake is of oval shape, and even though the water here was a little dirty due to the rains, we cannot forget how beautiful it looked with dark clouds looming over the lake.


Suggested Read: 24 Things To Do In Gangtok To Experience North-East Like Never Before
We returned to Gangtok in the afternoon and did some local sightseeing including ropeway and MG Market. This day was unforgettable for us since we were able to catch glimpses of Kanchenjunga Peak on our way to the mandir.
Day 3: More sightseeing and Darjeeling


This day, as per our itinerary, we were to visit monasteries, Zakir falls and then proceed on to Darjeeling.
Zakir falls were beautiful and well maintained by the authorities. The whole clean environment bundled with mesmerizing waterfalls made the whole experience really nice.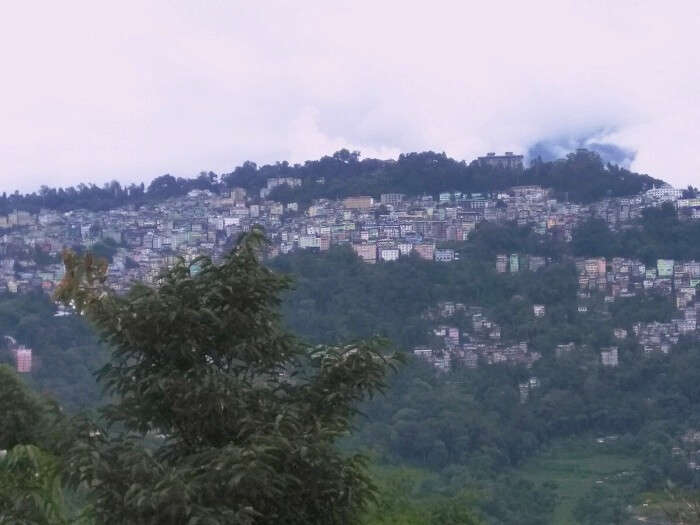 On our way to Darjeeling, we also visited the second biggest monastery in Asia, the Rumtek Monastery. This monastery is huge; and provides religious education to students. Once again, this monastery was also guided by the Indian Army and had tight security arrangements because of the Golden Stupas. Later back on the road, the Tista River again started following us as we entered West Bengal.
The roads of Sikkim were well maintained and it was raining in Darjeeling when we arrived. upon our arrival, we checked into our new hotel, had dinner and called it a night.
Day 4: Sightseeing in Darjeeling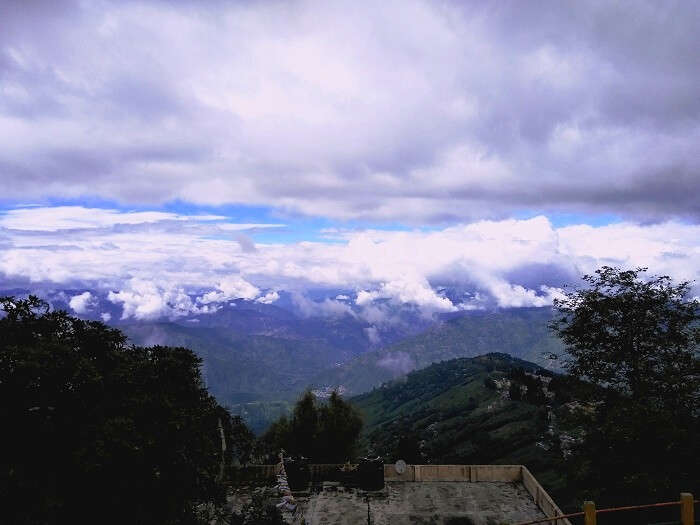 We had planned to witness the sunrise over beautiful Kanchenjunga early morning at around 4.30 AM but unfortunately there were dark clouds looming all over the range and Darjeeling. Hence we missed our Golden chance of a lifetime. We were a little disappointed but not disheartened so later on we continued with our sightseeing despite the weather.
We visited Batasia Loop, Tibetans Refugee center, and Tea Gardens braving the clouds everywhere. We even saw the Ghoom railway station, which isthe second highest railway station in the world and centre of movie shoots.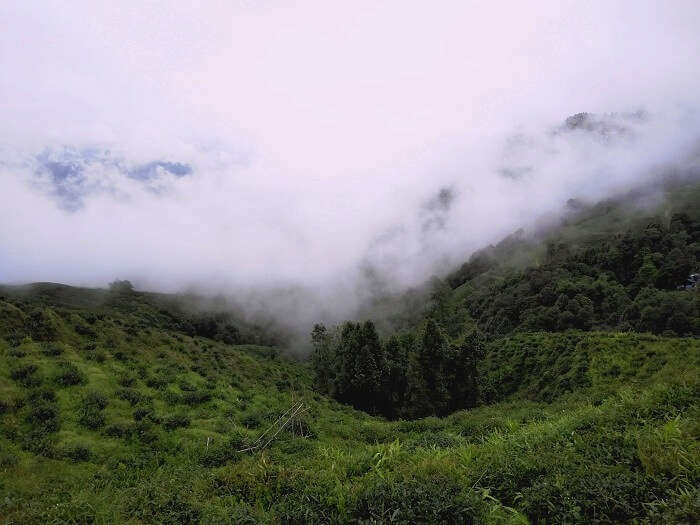 Being movie buffs, we couldn't have been more excited when we saw the famous path on which a memorable song of the movie, Aradhana, "Mere Sapno ki Rani kab ayegi tu", was picturised.
At the end of the tour I realized that all these places were not only beautiful but were also filled with beautiful smiling people. An example being, when we visited Tibetans Refugee Center, we saw lot of old aged people working there with million dollar smiles on their faces. They talked with us, shared their memories with happy faces and in the end I was so touched by them that I requested them for a photo.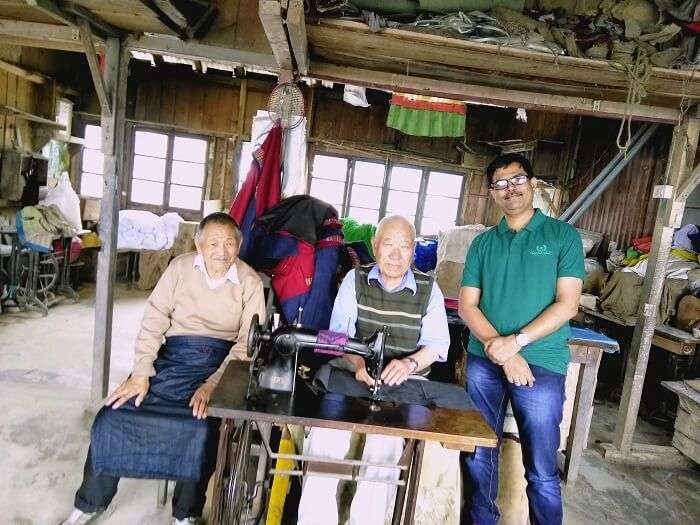 Suggested Read: 43 Places To Visit When Travelling To North East
In the evening, we again tried catching a glimpse of Kanchenjunga but to our disappointment, couldn't. Maybe, it was not in our destiny.
Later on we returned to our hotel and called it a night.
Day 5: Bidding farewell to the hills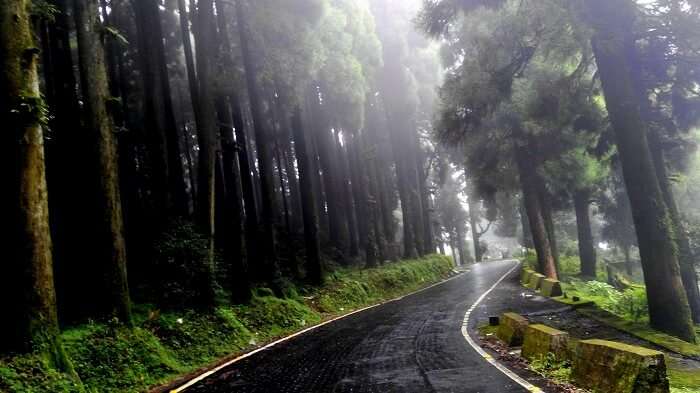 This was our last day and after breakfast, we started our return journey from Darjeeling. The dark clouds were accompanying us throughout the trip even when we visited another beautiful lake, Mirik lake along the Nepal border. This lake was beautiful and was surrounded by heavy fog hence somewhat risky. Boating and Horse riding could be done here but was closed due the foggy conditions.
We reached the airport on time and boarded our flight, saying a reluctant goodbye to the hills we had fallen in love with.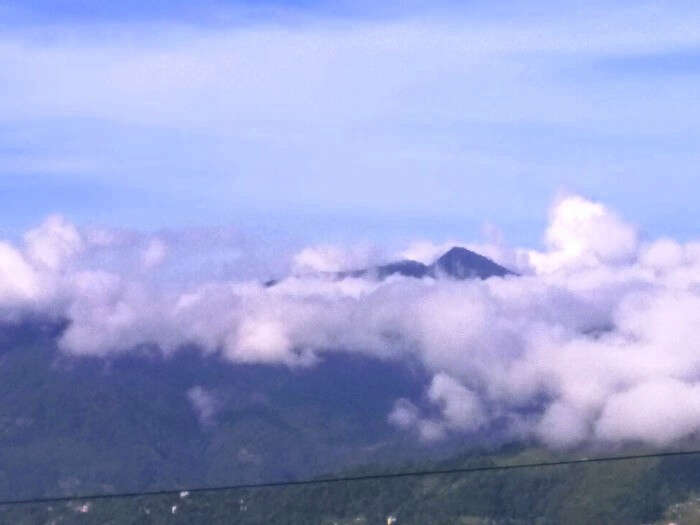 Both Gangtok and Darjeeling were awesome experiences for us. We saw the magnificent beauty of Himalayas and its even more beautiful and happy people. The whole nature and cultural sightseeing was good and helped us get an insight into the life and times and history of the places.
Overall, it was a very good experience and I would like to thank the team at TravelTriangle and our travel agents via them for it.
High Points: Places like Baba Mandir, Tsomgo Lake, Kanchenjunga Viewpoint in Gangtok, Batasia Loop, Ghoom Station, Rumtek Monastery, Tibetans Refugee Center, Tea Gardens, Mirik Lake were places that we enjoyed the most.
Low Points: No such low points from TravelTriangle except that we were accompanied by clouds in Darjeeling which is something that is on the will of nature.
Tip for future travelers: Plan your holiday with TravelTriangle when going to the hills since they understand your needs and customize accordingly.
Experience a blissful vacation with family in Gangtok and Darjeeling! Soak in the goodness of Himalayas on a trip to the hills! Book your package to Sikkim-Gangtok-Darjeeling now!