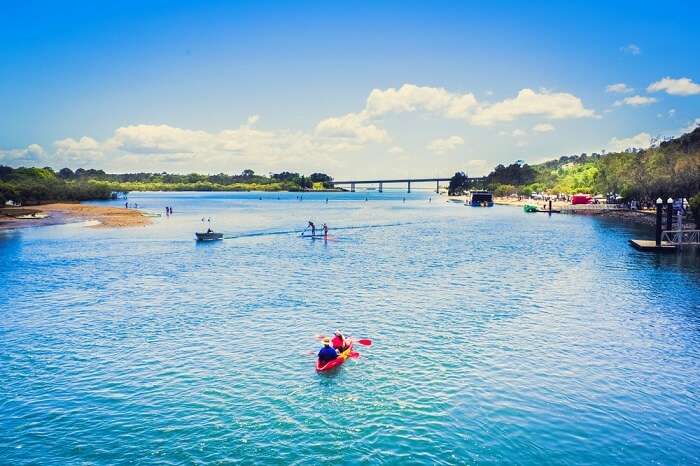 A country surrounded by water on all sides, Australia is a treat to the eyes. If you love traveling, it should be on your bucket list. Traveling is fun and to make it more interesting we all try to inculcate new ideas of exploring a destination. When it comes to Australia, why not plan a kayak tour of it? Kayaking in Australia will let you witness it in a way you might have never imagined. Just think about watching the famous attractions through a kayak. Sounds dreamy, right? And even the angle would be perfect for pictures!
In a nutshell, kayaking is one of the most unique ways to explore Australia and fall in love with it. If you are planning a trip soon, think about it!
Kayaking In Australia: Places To Visit
There are many places in Australia that you need to see through a kayak that will lift your spirits like never before. Here is a list of the best Australian kayaking adventures, take a look!
1. Hinchinbrook Island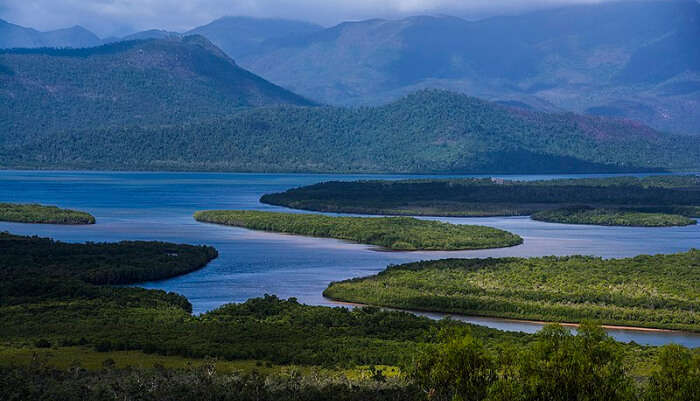 One of the most enthralling places to see through a kayak is Hinchinbrook island national park. The park is known for offering exciting trails and jaw-dropping views. While hikers find it a great place, kayakers mark it as their favourite. Paddle your way outside the coast of the national park and you will be treated with gaping views!
Tip: Do not paddle inside the Hinchinbrook channel as it is a crocodile prone area
Location: Queensland
Must Read: 14 Things To Buy In Australia: Best Souvenirs To Get In 2022!
2. Ngaro Sea Trail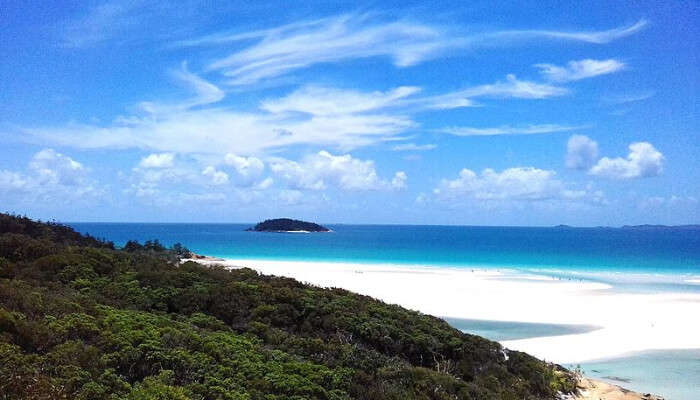 What's next on the list of kayakers? Well, Ngaro sea trail it is, which will cast a spell on you with its views. Taking you through the spectacular Whitsunday island, it will give you the most unique kayaking experience. While kayaking, you will get to witness the famous attractions of Whitsunday island like Whitsunday Cairn, Rock art sites and more.
Tip: You can make your own route for kayaking
Location: Queensland
Suggested Read: Australia In September: 7 Best Places To Visit To Embrace The Springtime!
3. Ningaloo Reef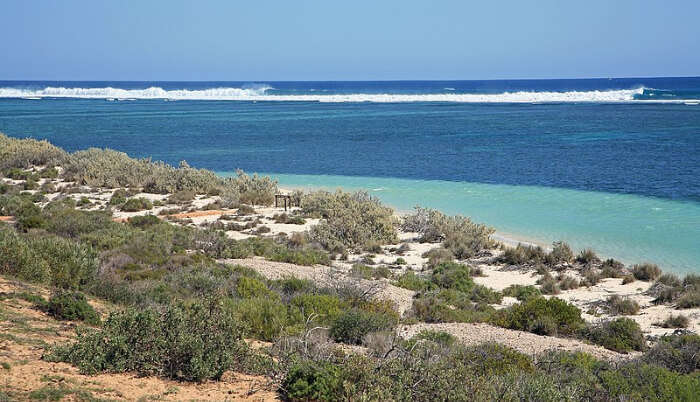 A complete package of fun and entertainment, Ningaloo reef is one of the best places for kayaking in Australia. Ningaloo reef is a World heritage site, so you know, you just cannot afford to miss it. Located at the shores of Cape Range National Park, these reefs create lagoons that are amazing for kayaking. You can also go snorkeling and witness unique marine creatures.
Location: Western Australia
Suggested Read: 10 Australia Travel Tips To Swear By For A Smooth Vacay
4. Freycinet Peninsula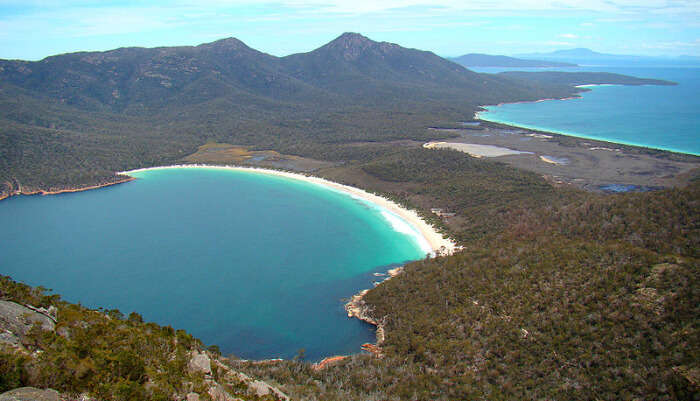 From intriguing sea caves to camping amidst penguins, a kayak tour to Freycinet Peninsula will give you the best time of your life. It is a three hour kayak that will take you to the beauty of the Coles Bay, crossing by the Hazards mountains. After a little walk from here, you can visit the Wineglass bay. Apart from that, there is an untouched island, Schouten island where you can camp and explore sea caves for an experience to remember forever.
Location: Tasmania
Suggested Read: 27 Most Beautiful Beaches In Australia To Pamper The Beach Baby In You
5. Katherine Gorge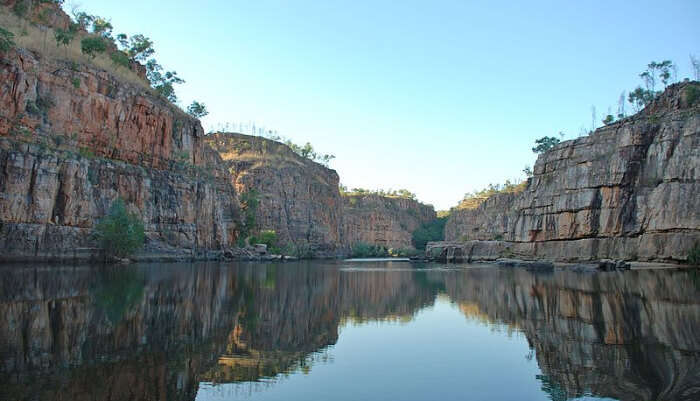 Another great place to see from a kayak, Katherine Gorge is a whole ribbon of beautiful gorges that will set you back. The gorges offer picturesque views and are perfect for pictures. The journey through the gorges is soul-stirring and gives you the most unique experience of kayaking.
Location: Northern Territory
Suggested Read: Top 21 Things To Do In Australia: Scuba, Skydiving, And More
6. Sydney Harbour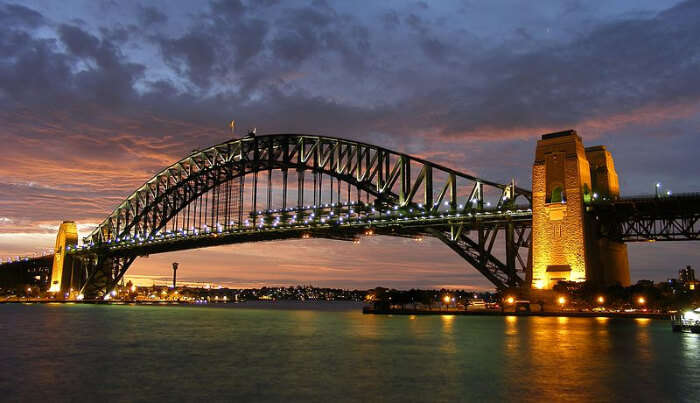 One of the most spectacular places to visit in Australia is Sydney Harbour. And it looks even more beautiful when seen from a kayak! The kayak tour will take you under the Spit bridge, heading to the shores of Garigal national park. Before going back to the middle harbour, you will get to have tea at the shoreside which is a blissful experience.
Location: New South Wales
Suggested Read: Australia Visa For Indians: How To Apply, Requirements And Tips
7. Noosa River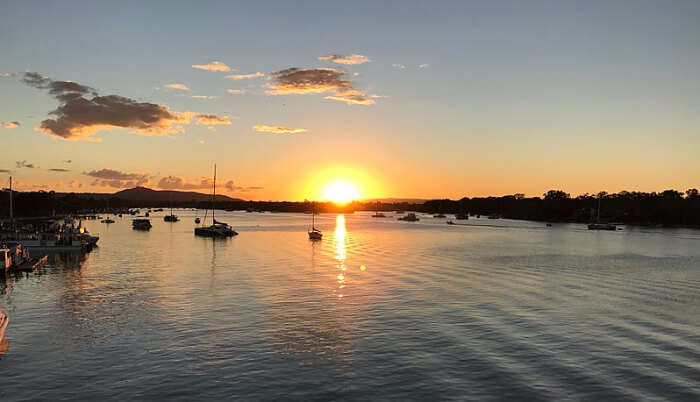 If you are a nature lover, then this kayak tour will definitely make you fall in love with Australia. Kayak through the lakes Cootharaba and Fig tree lake. Adorned with lilies, the lakes will treat the nature lover in you. The waters of the lakes are famous for looking like glass! There are many campsites throughout the whole tour, so choose accordingly.
Location: Queensland
Suggested Read: 10 Museums In Australia To Visit In 2022 That Tell The Tales Of The Country's Past
8. South West Tasmania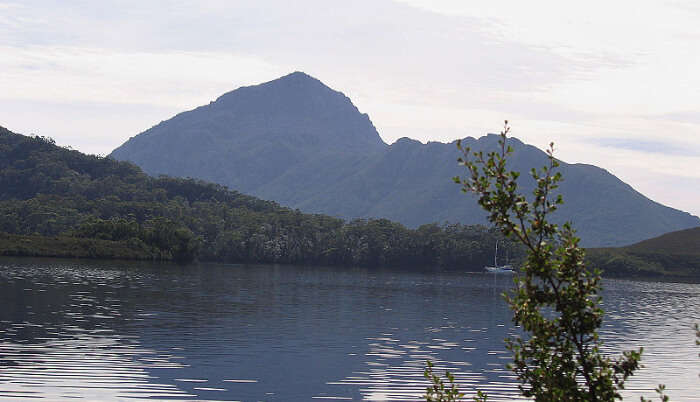 You can also go kayaking in South Australia. Bathurst harbour and Port Davey are two of the most amazing places to go for kayaking in South west region of Tasmania. The wilderness that belongs to these places will make you crazy as well. You will begin from Bathurst harbour and kayak to Port Davey while receiving jaw-dropping views. There is a gorge called Hell's Gates that is an interesting one and will satiate your hunger for something exciting.
Location: Tasmania
Further Read: Paragliding In Australia: 10 Best Places For Touring The Australian Sky
Kayaking is that one activity that not only gives you an adrenaline rush but also lets you see what's not visible to the eyes. And by this, we mean the real beauty of the places when seen through a canoe. There are many places which provide a great opportunity for kayaking and will leave you mesmerized for life. So, next time, when you plan a trip to Australia , make sure you see it through a kayak for an altogether different experience.
People Also Read: