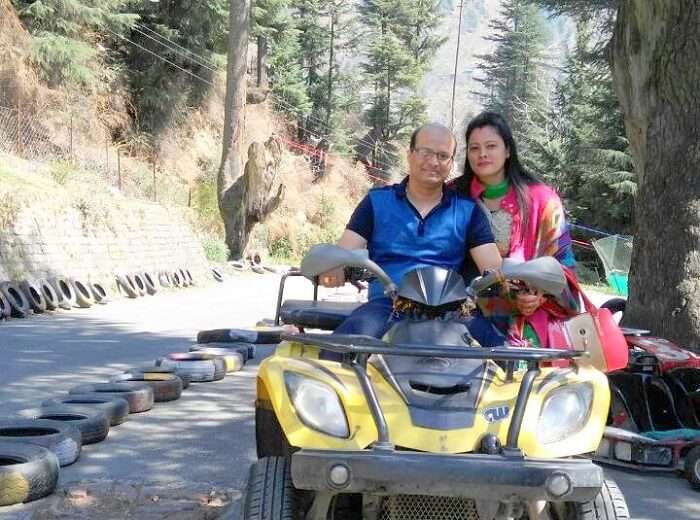 Manali is, without a doubt, one of the most enchanting places to begin a love story. In order to experience this very charm of Manali, Kuldeep booked himself and his wife a 3 nights 4 days Himachal honeymoon tour package that he crafted as per his needs and requirements. Here's an account of his most special journey:
Trip Type: Honeymoon
Trip Duration: 3 Nights 4 Days
Trip Cost: INR 22,950
Agent Name: Trek In
Inclusions: Airport Transfers, Accommodation, Breakfast, Dinner, Local Transfers, Sightseeing, Honeymoon Freebies, Government Taxes
Exclusions: Camp Stay, Flight, Volvo Bus Tickets, Rohtang Pass Permit
Travel to me is all about spending quality time with your loved ones while also exploring all that the world has to offer. I have a habit of sleeping as less as possible on a trip, just so that I could witness and experience every bit of the place I've come to explore. And this time on my list was Manali, the lush jewel of Himachal that has always proven to be a paradise for every type of traveler, be it a couple, a wandered seeking adventure, of a pilgrim in search of God.
I came across TravelTriangle while searching for Himachal packages on Google. I knew I could trust them with my trip as soon as my eyes fell upon the sea of reviews this portal has received on Google itself. True to their word, TT and our agent gave us no reason to regret our decision!
Our 4 Days Manali Honeymoon Trip
Here's how we made the best of memories on our honeymoon trip to Manali:
DAY 1: Hello Manali!
 Things To Do On A Honeymoon Trip To Shimla And Manali
Our trip started on a happy note as our cab arrived right on time and we started a scenic drive to Manali from Dehradun. Our driver was very professional and committed to his job, so much so that we had to ask him to rest a little on the way during the tiresome journey to Manali.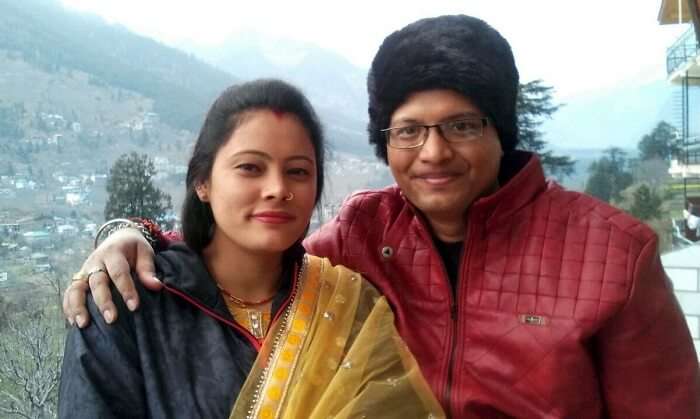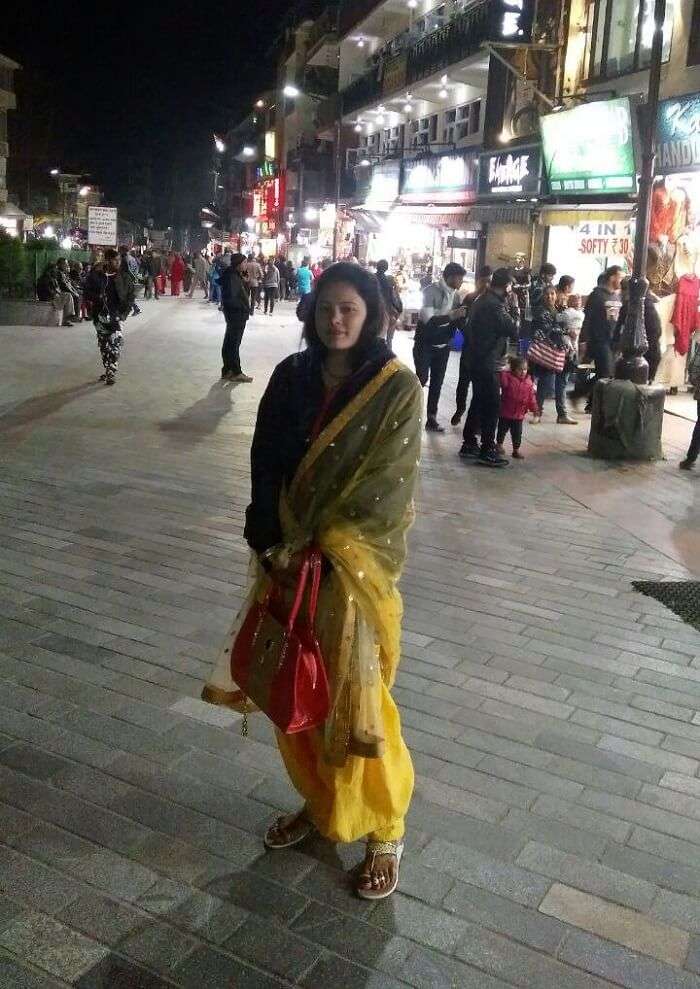 Upon reaching our hotel – Mountain Face Cottage, we took a nice long rest and only went out for a spot of shopping in the evening.
DAY 2: Adventure activities, pilgrimage, and shopping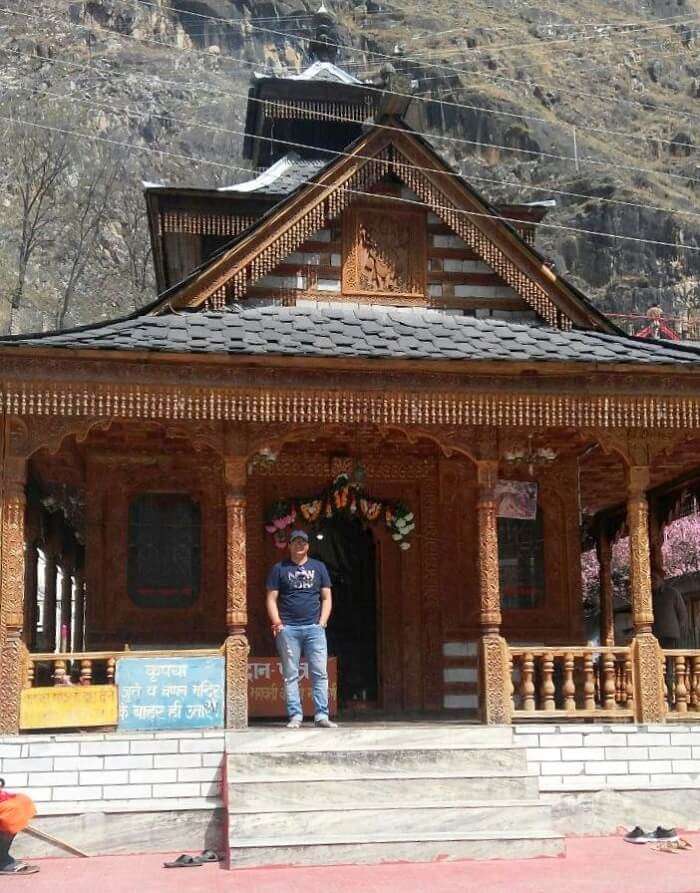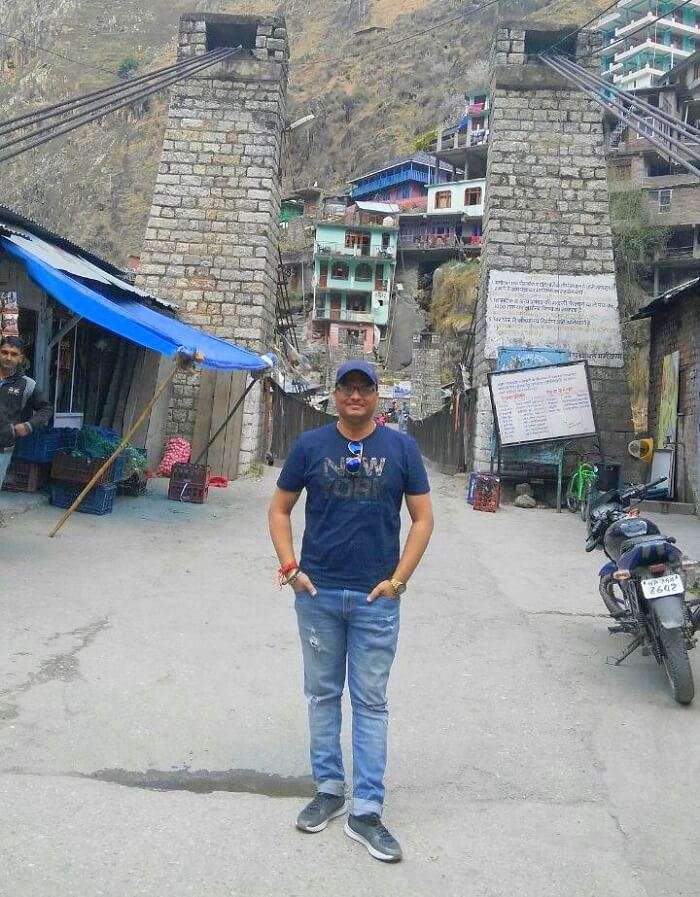 10 Best Resorts In Manali To Pamper The Nature Lover In You
After a delicious breakfast at the hotel, we proceeded to Solang Valley for the adventure activities we had planned for ourselves.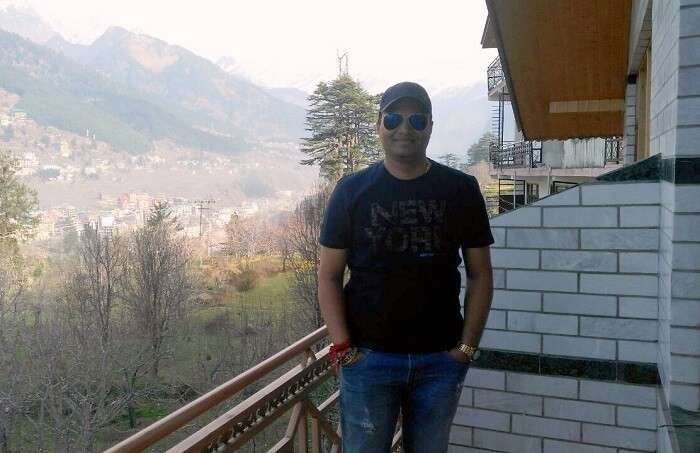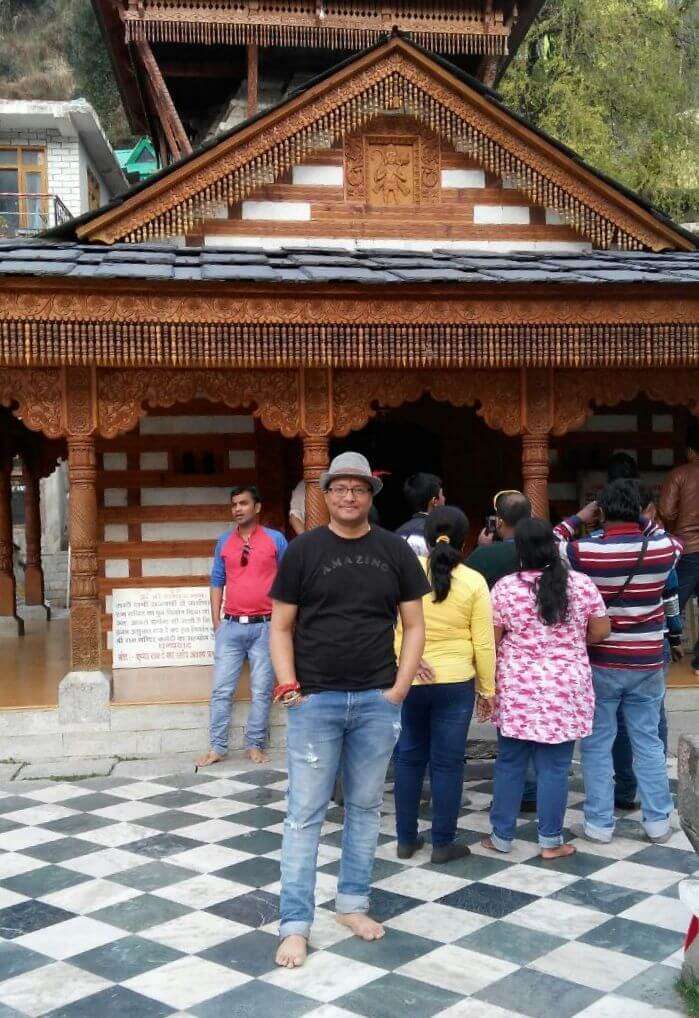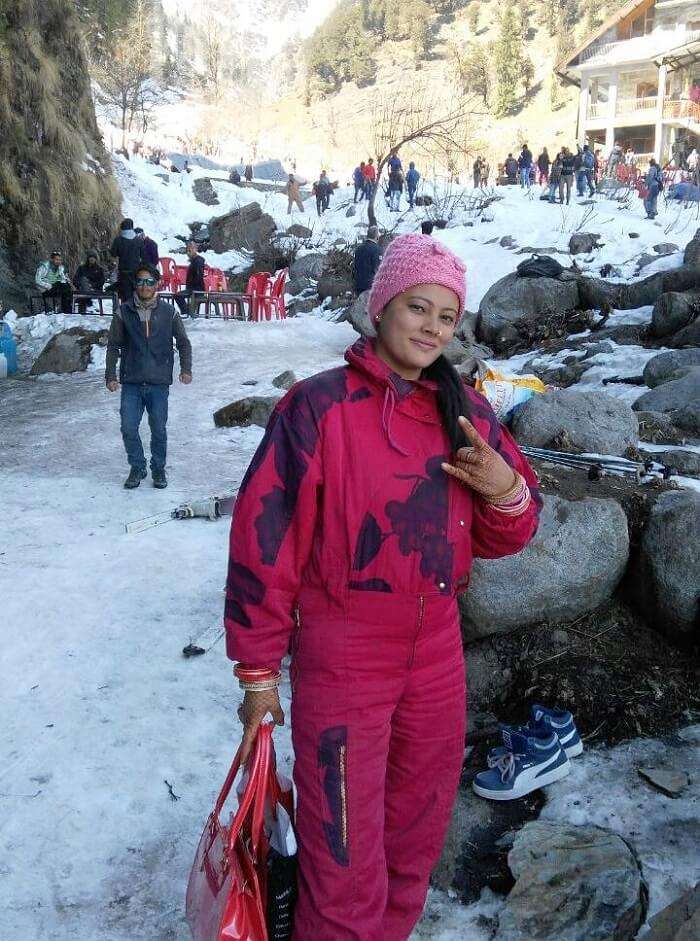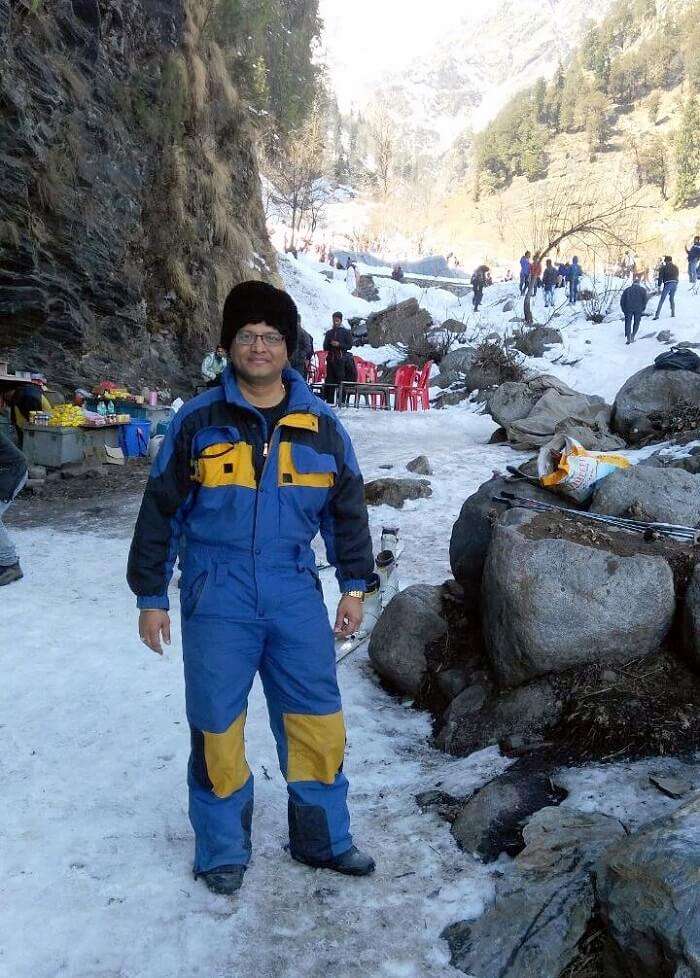 We went for skiing, horse riding, zorbing, and ice biking before indulging a romantic photoshoot before the natural environs and misty mountains. At about 3:30 PM we went over to the Vashisht Temple nearby that holds a rejuvenating hot spring where people can take a steaming dip.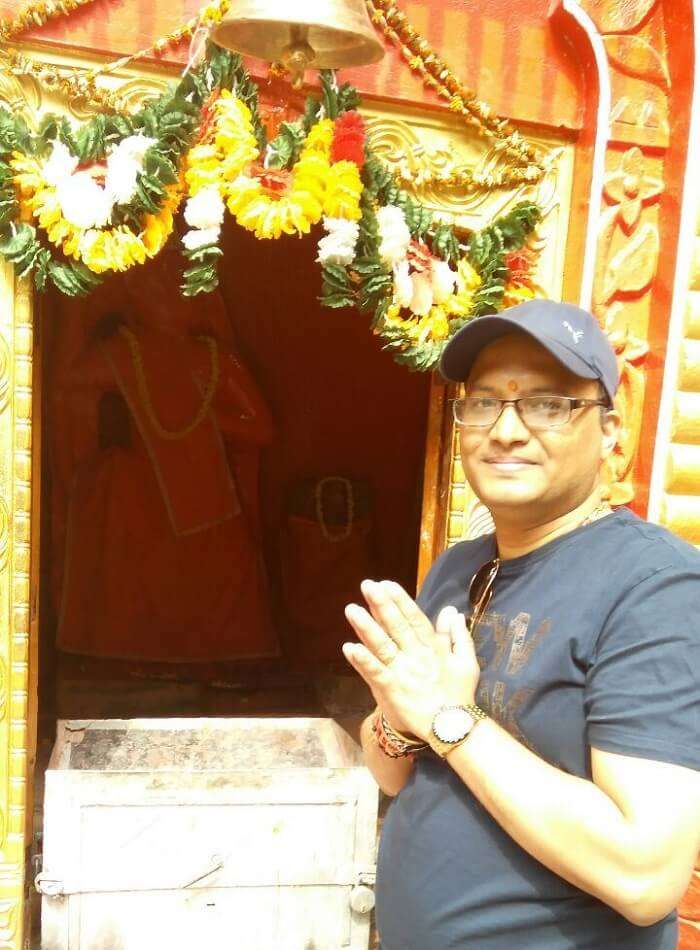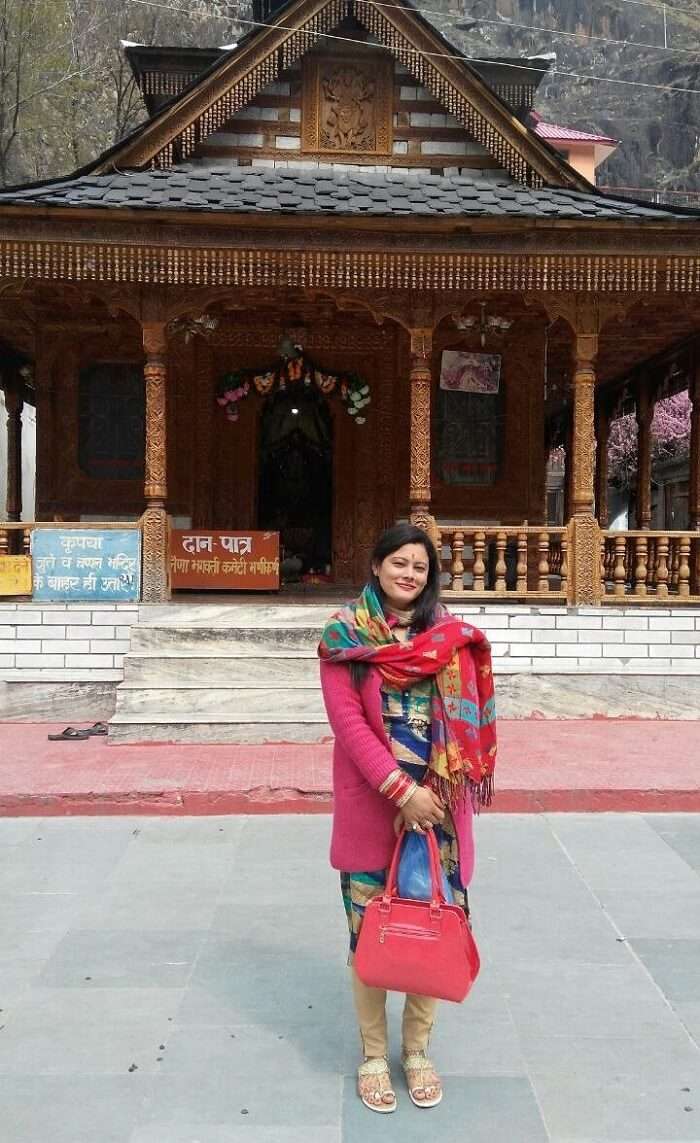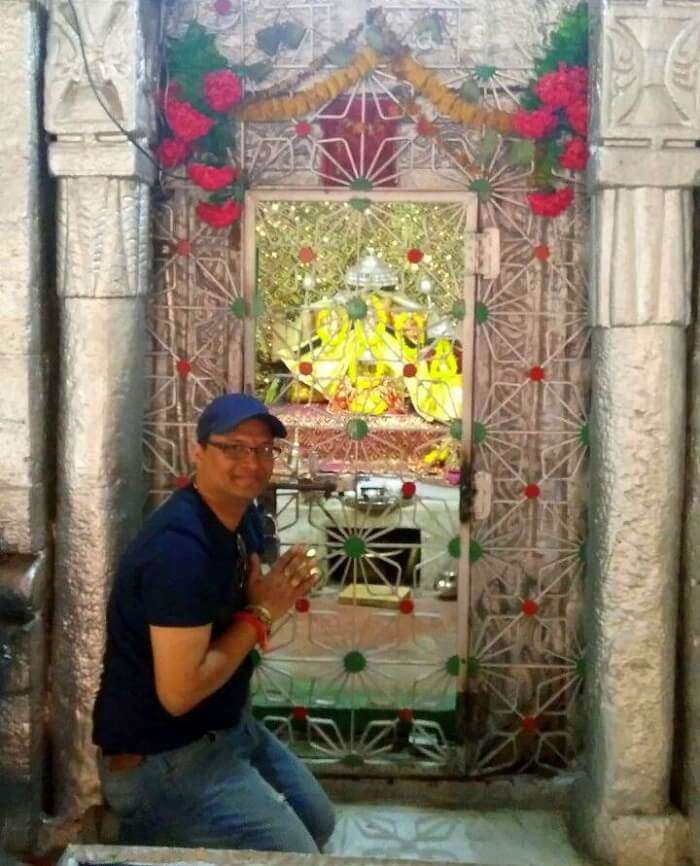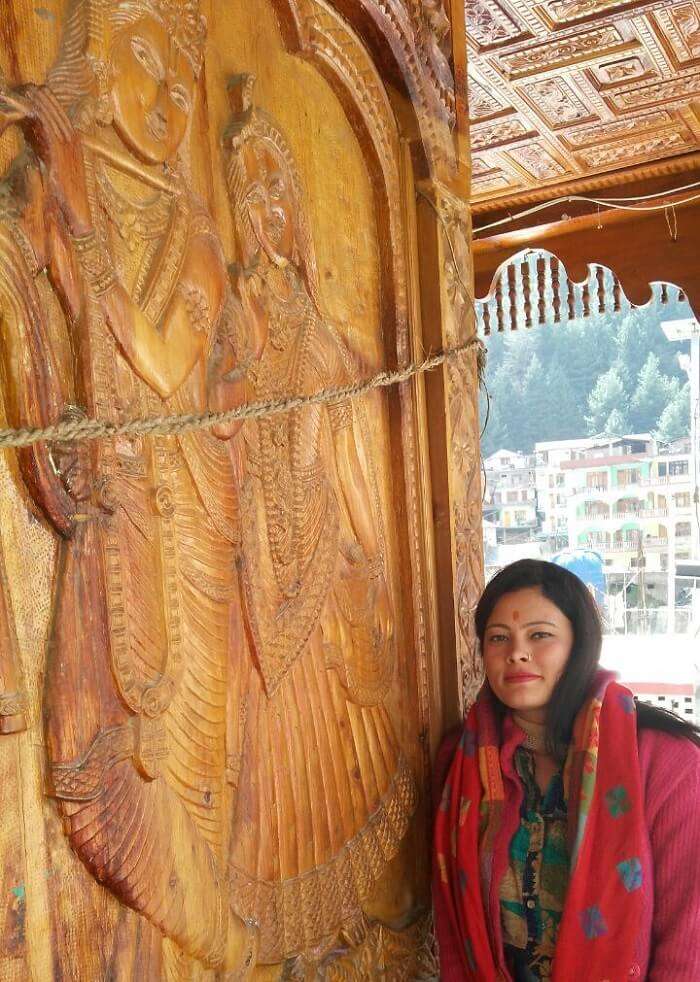 Later, we decided to check out the Rama Temple and engulfed ourselves in a shopping spree at the market close by. I bought my wife many sarees made from bamboo and other natural material before returning to the hotel for rest.
DAY 3: Go-Karting, Pizzas, and the cloud-kissed hills of Manali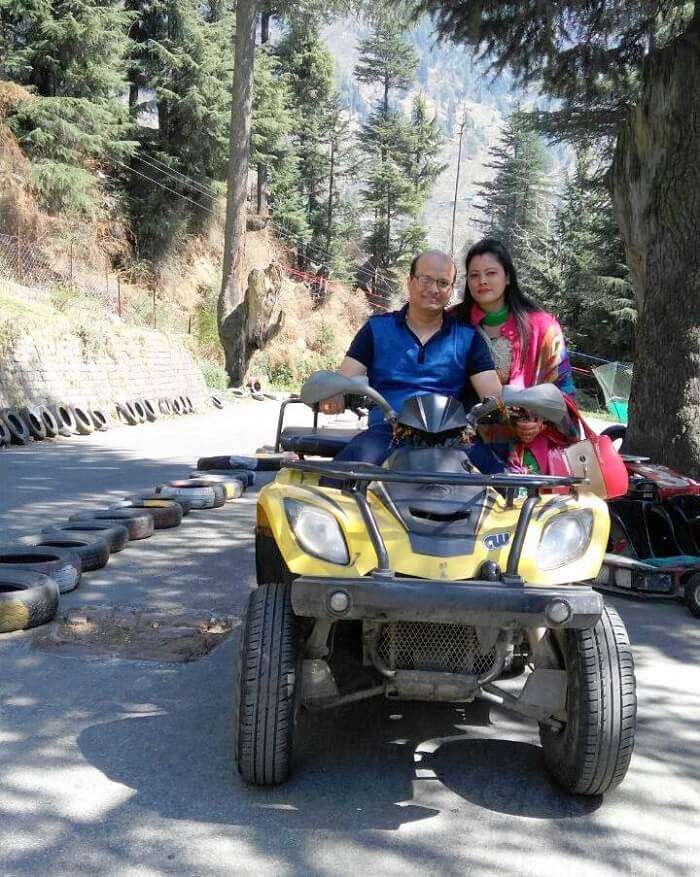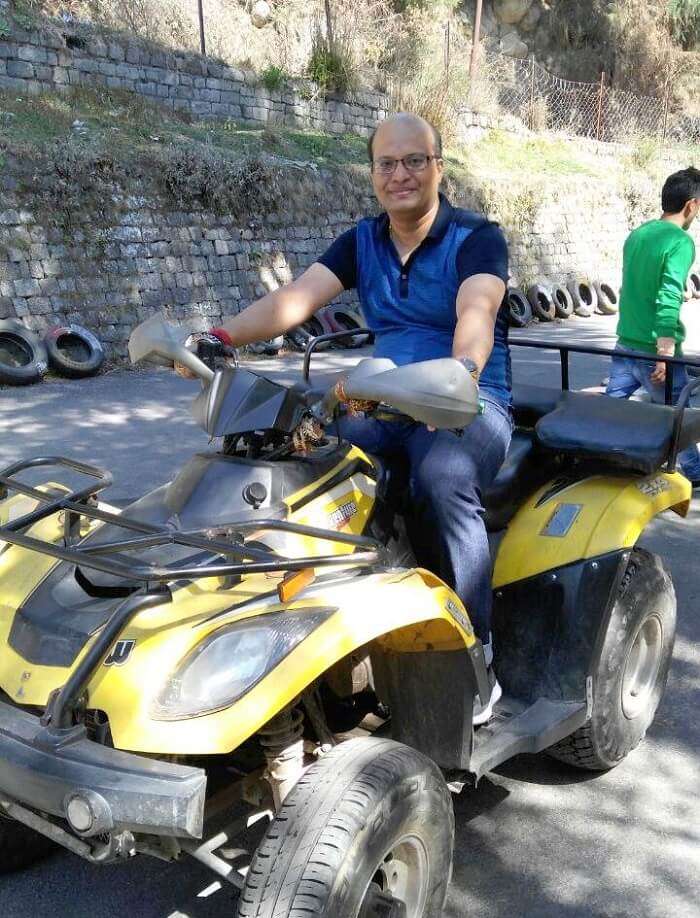 Shimla Vs Manali Honeymoon 2022: Which Is Better For You And Why?
Post a filling breakfast of 'poha', sandwiches, and piping hot tea, we went to the Manali Club House and enjoyed a round of go-karting and rifle shooting. Later, we proceeded to the Manu temple that my brother had suggested to me before the trip. It was the most peaceful and calming experience to sit in that pure space while looking at the serene views from this height!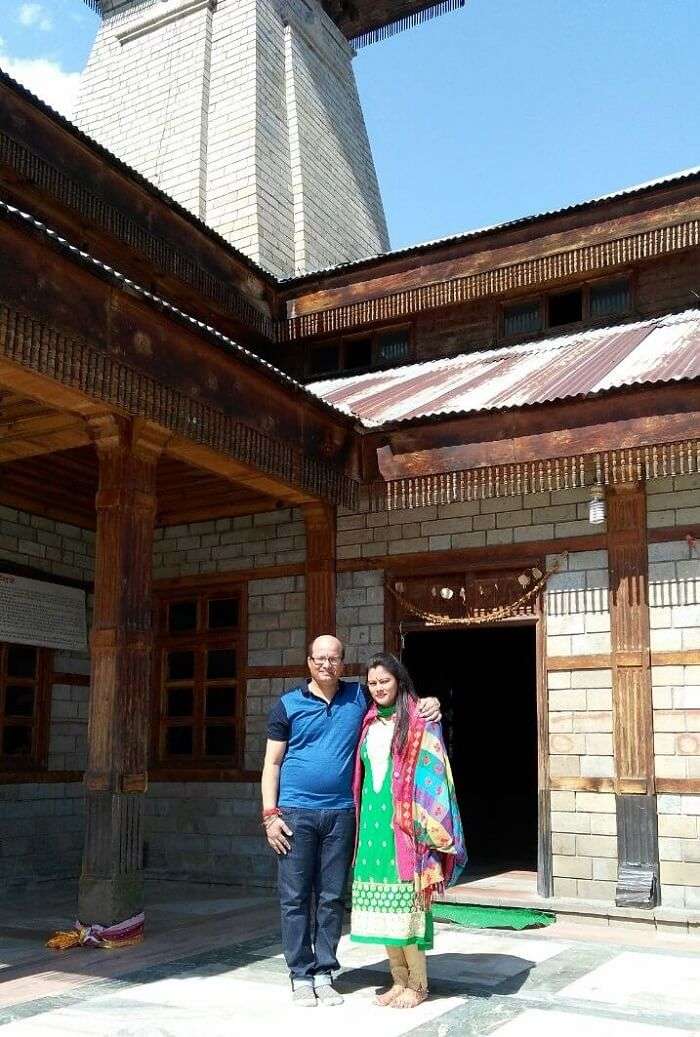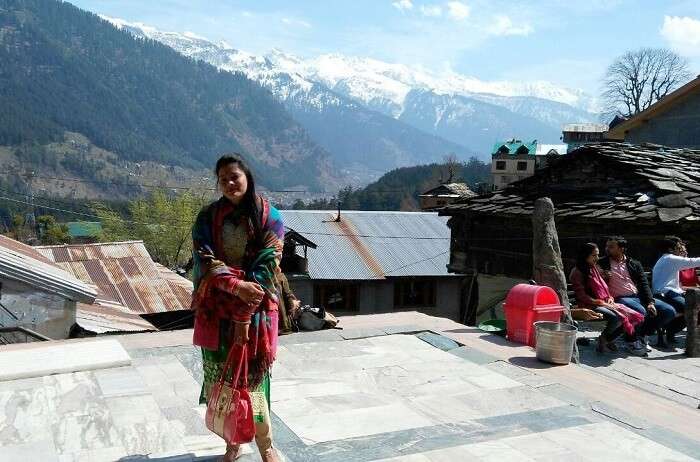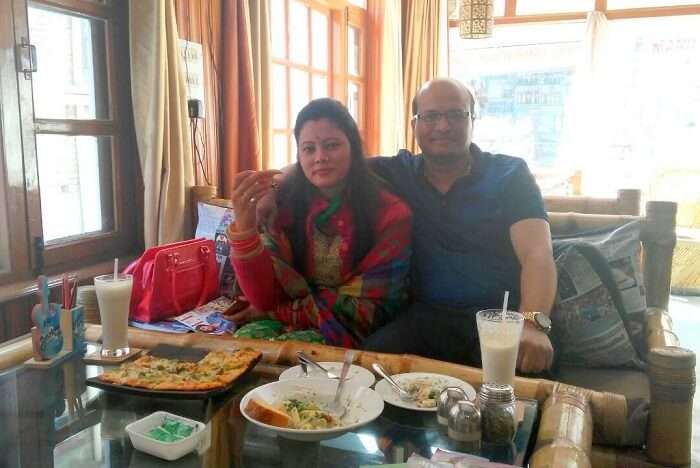 We gorged on a delicious lunch of pizza and pasta at the Drifter's Inn & Cafe before heading to the Tibetan Monastery where we were smitten by the intricately sculpted and colourful statues of holy deities. Later, we headed to Van Vihar where all we did was sit and admire the peaceful views while the sweet breeze of Manali ruffled our hair.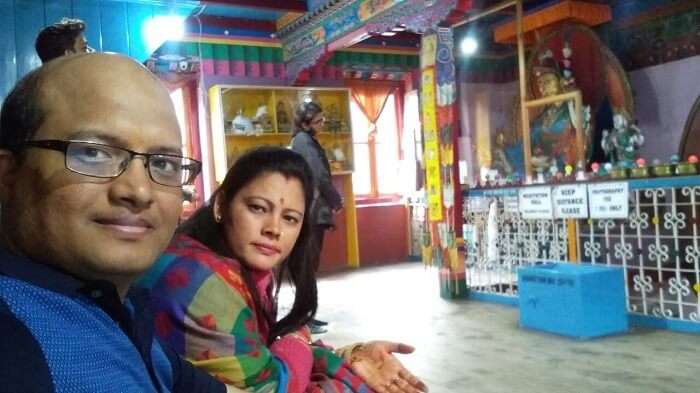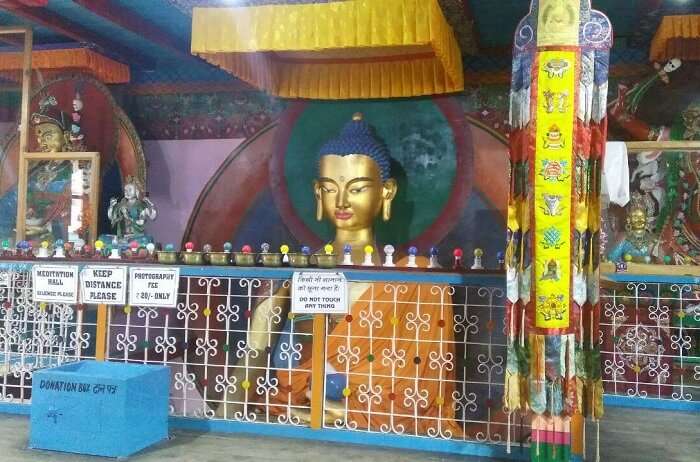 We had the option to go down and indulge in an exciting round of boating, but we were too tired for any more activities in the day. Besides, no amount of adventure could beat the experience of relaxing amidst the postcard-ready surroundings in each other's company!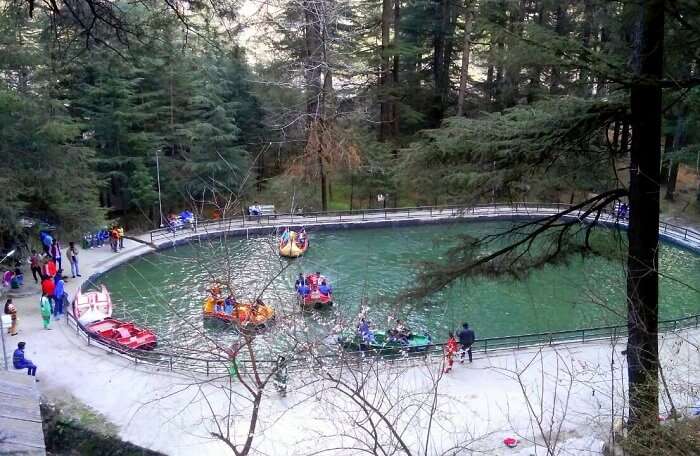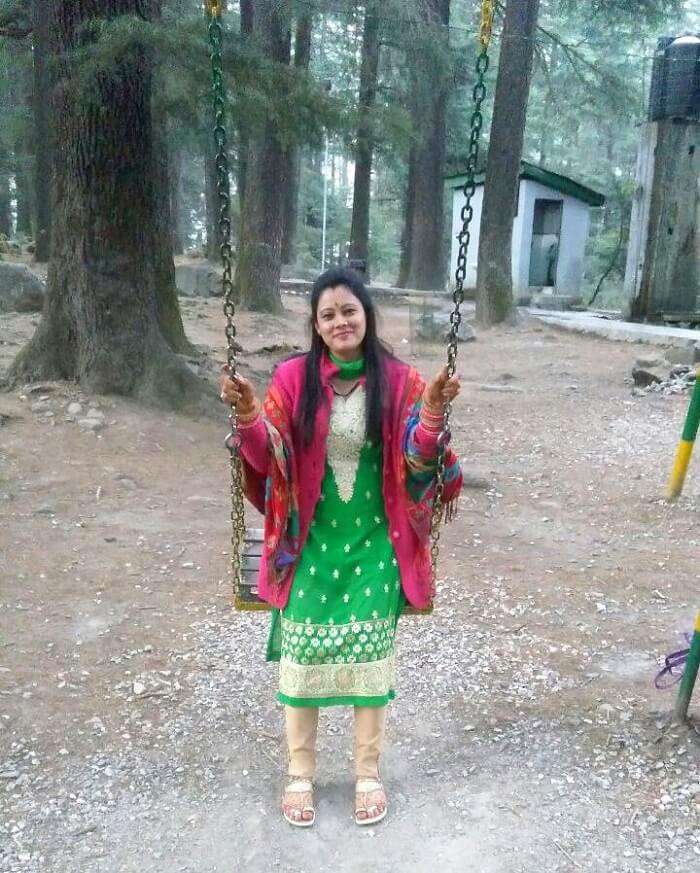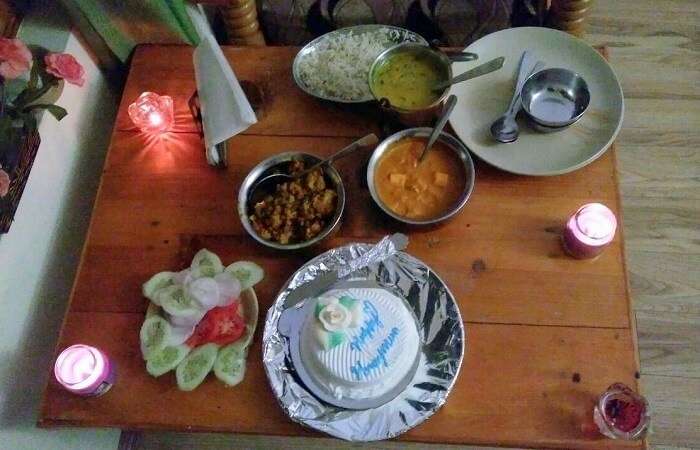 On returning to the hotel we found that our room had been decorated with candles and rose petals. Seeing something so beautiful washed away all our fatigue. It was the best kind of surprise anyone can ever receive after such a tiring day!
DAY 4: Basking in the peaceful vibes of Manikaran before heading home!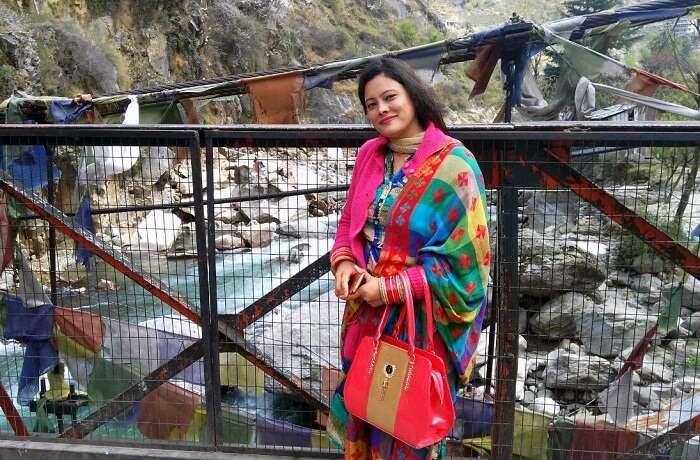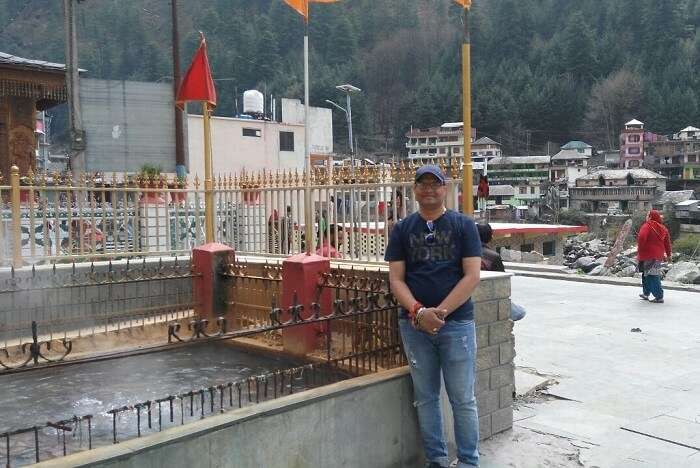 Places To Visit On A Honeymoon Trip To Shimla And Manali
We had a good breakfast at the hotel and proceeded to Manikaran Temple, another awesome sanctum that overwhelmed us with its serenity and calm aura. In fact, I liked my visit so much that I immediately got down to enquiring about the stay charges. We were told that one needed to pay an amount of only INR 4 to 5k a month if they wished to stay at this immensely peaceful sanctuary.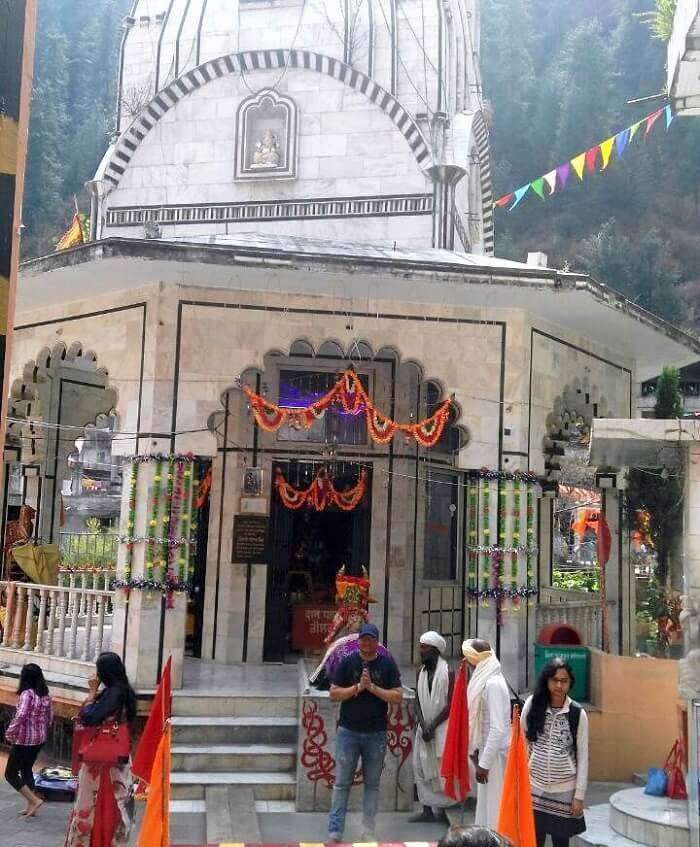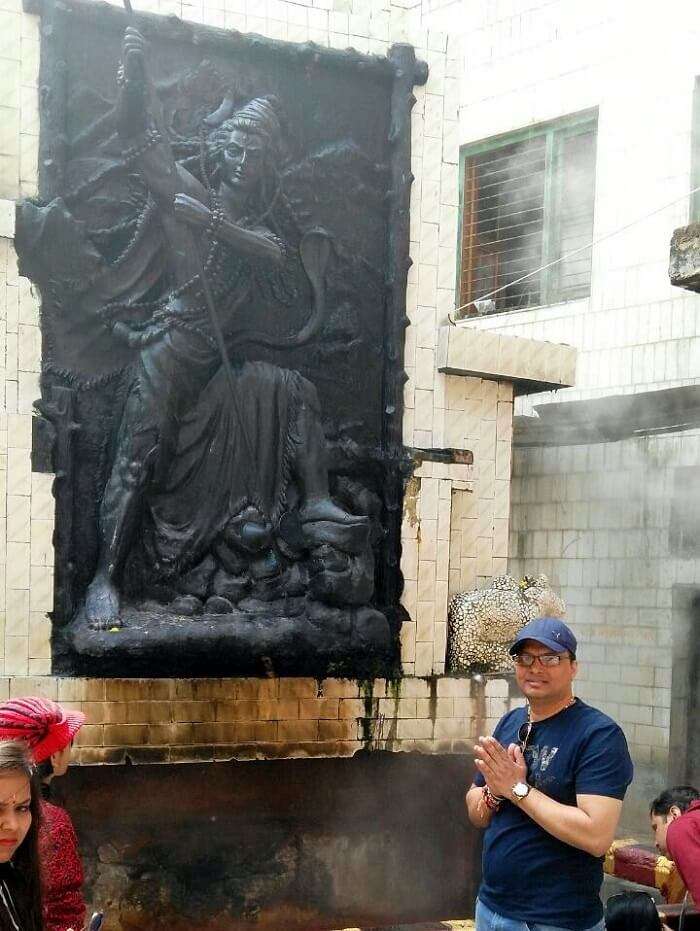 After having a filling and delicious 'langar' at the temple, we proceeded to the huge market right outside Manikaran to grab few souvenirs for friends and family. After paying respects at the Rama Temple next, we were driven back to Dehradun by our driver-cum-guide.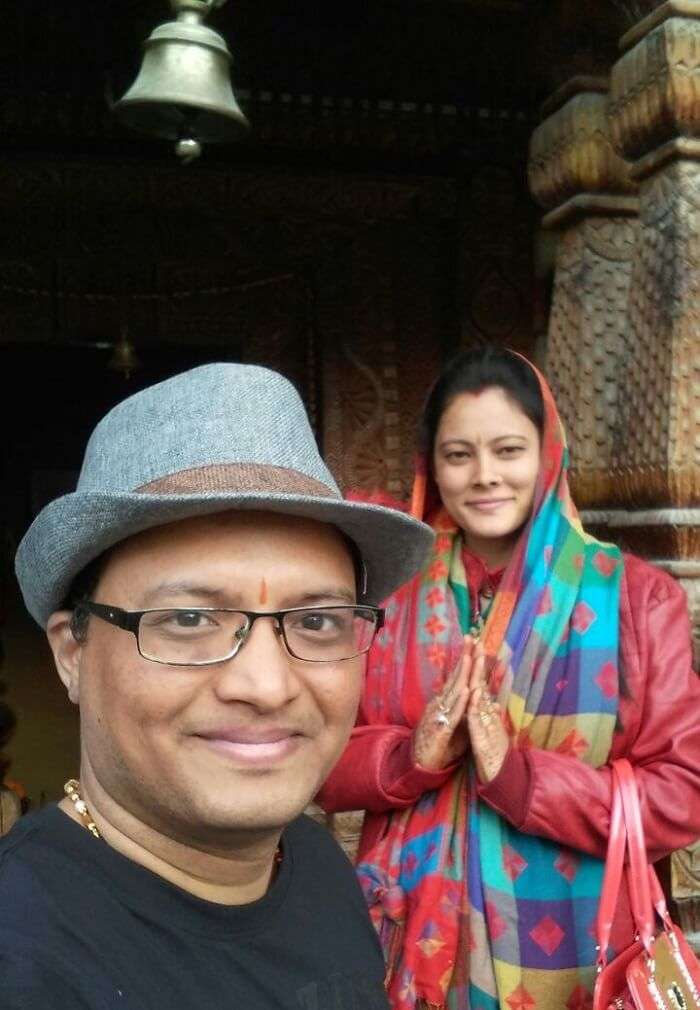 Those scenic backdrops of Manali were more than perfect to start our romantic journey, and we can't thank TravelTriangle enough for making this special journey of ours extra memorable! We look forward to taking more trips via this platform.
Our WOW Moments On The Trip: The whole trip was a WOW experience for us, especially because we were able to pull off such an excellent tour well within our specified budget.
What We Missed Out On: We wish we could have visited Vyas Temple. We missed it due to chances of snowfall and shortage of time.
Tips For Future Travelers:
Instead of covering a lot of places in Himachal at once, try to make a simpler tour plan with just one destination so that you can explore it fully and don't have to run around from place to place.
Book your trip only with TravelTriangle for a customized tour provided by expert agents and the best travel experience in a low budget.
 15 Best Cafes In Manali That Offer Impeccable Food And Incredible Views In 2022!
Weave your own magical tale of romance before the scenic backdrops of Manali. Book your Himachal honeymoon trip via TravelTriangle for the best deals on tailor-made trips and an enchanting experience!
Comments
comments