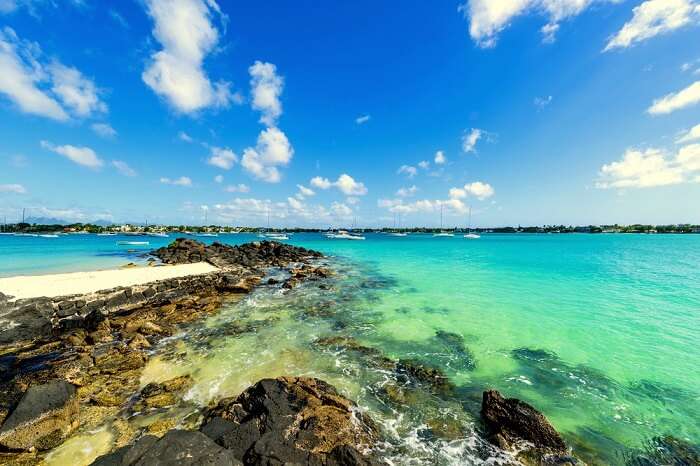 Mauritius is not a land that has a lack of beaches. This is a true fact, as most of Mauritius's coastline is dotted with this beautiful beach or that awesome one. While most of these are plenty well known among the tourists, there still are some which are what one would call 'hidden gems'. One of them being the La Cuvette Beach which is a paradise for the visitors looking for a relaxing vacation. This handy guide will let you explore the finest views of this hidden beach and find your way to paradise.
About La Cuvette Beach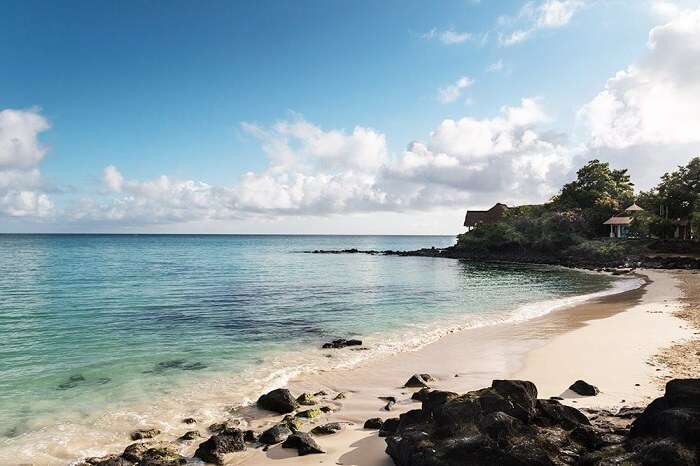 Image Source
La Cuvette beach is one of these very beaches. Only recently were the signs pointing to this beach erected roadside, again leading tourists and less aware natives to the sandy shores of this beach. It has proved itself to be one of the finer beaches that dot the coastline of Mauritius, as it has just about everything and anything one could want, from crystal clear waves to white sandy sores and a refreshing mix of stalls offering the most eccentric and flavorful of local cuisine.
When compared to all of the other hundreds of beaches that dot the side of Bali like so many ants, La Cuvette Beach is perhaps not the very best out there, and won't exactly prompt you to visit the island just for visiting it. But still, when compared to all of the other beaches that dot the coastline of Mauritius, it will undoubtedly retain its charm, and simple, tranquil beauty that draws most of its visitors.
The beauty of La Cuvette public beach is one of the more simpler types of beauty, as this beach does not feature any extravagant maze-cut hedges or sculptures by the best craftsmen, but instead prompts the visitors to find beauty in the absence of extravagance. The beach, when looked at for the first time, may seem to be just a simple, small beach, but however will go on to enthral you with its palm trees, crystal clear water and white, powdery sand.
Must Read: 12 Exciting Water Sports In Mauritius For An Out-of-the-world Experience
Best Time To Visit La Cuvette Beach

La Cuvette beach in Mauritius is one of those beaches that, while not exactly reaching the very lengths of extreme, harsh conditions, does feature some weather that may make it a bit unsafe for visitors. Being a tropical island, the months of April, all the way up to May or June, is sunny, with perhaps a light drizzle to accompany the heat. Most visitors visit during this time, as they prefer a sunny beach.
The months of July, up to October, is a time that visitor should be careful on. The beach and surrounding areas often experience severe thunderstorms, along with torrential rain that quite often floods the roads. During these times, visiting the beach is not recommended.
Suggested Read: 4 Indian Restaurants In Mauritius To Savor Some Desi Delights In A Foreign Land
Weather Conditions In La Cuvette Beach
The weather conditions in La Cuvette Public Beach, in Mauritius never get too out of hand, but still, both travel sites and the Mauritian Government warn visitors to the beach to be careful during the months of July, August and October, as thunderstorms often visit the vicinity of the beach.
Tips For La Cuvette Beach

While the Government and beach authorities do not enforce any rules or regulations strictly upon the visitors to the beach, visitors are asked upon entry to observe the rules of courtesy on the beach, and not to insult or aggravate the other visitors. If one starts to think that the beach is barren, here are some awesome tips to enjoy your time on the beach.
La Cuvette beach has showering facilities. One can easily go and have a refreshing shower if they feel hot, or if the heat is getting to them.
The coastline can be accessed easily by a taxi ride. This is perhaps the easiest way to get to the beach.
If one is staying in a nearby hotel, they provide shuttle services to the beach.
One is encouraged to try out the food from the local stalls.
Suggested Read: The Best Of Mauritius Food: Infused Richly With The Indian Cuisine
Where To Stay In La Cuvette Beach
A lot of the visitors and tourists who go to La Cuvette go to take a long nap in the sun, and they should, as this is only helpful for their body. Most of these tourists, since they are sleeping, lose track of time, or perhaps one was so engrossed in their activities, that they forgot to keep track of the time. If the same thing has happened to you, do not despair! There are many excellent hotels in the vicinity of the beach that one can choose to spend a quiet comfortable night at, such as:
1. Veranda Grand Baie Hotel and Spa

If you're looking for a lavish place to stay while in Mauritius then Veranda Grand Baie Hotel is the best place. This is one of the most well known hotels that are found in the town of Grand Baie. Preferred by tourists, this hotel is normally jam packed with guests, and indeed has very few rooms free, as the amenities offered by the hotel are matched by few others.
Location: Grand Baie
Suggested Read: Goodlands In Mauritius: Here Is All You Need To Know About The Mauritian Shopping Discrict
2. Mauricia Beachcomber Resort and Spa

This is one of the largest resorts that can be found in the town of Grand Baie. Offering amenities such as 24 hour desk, one of the most awesome pools that can be found in the area, and sunbathing facilities, this spa really is one of the best in the area. So while you're on a lookout for the best place to stay, this resort can be your lavish retreat at this tropical paradise.
Location: Grand Baie
Further Read: Mauritius Aquarium: A Must-Visit Attraction On Your Next Mauritius Vacation!
Even though La Cuvette is definitely not the largest beach in the town, if one is in the vicinity of Grand Baie, the beach definitely deserves a visit, as the beach has gathered only good reviews from the visitors who have visited the beach. Besides, one should try out the food offered at the local stalls, as they offer the best of local Mauritian Cuisine. So, are you ready for a paradisiacal beach vacation? If yes, then don't waste time and plan and customize your Mauritius vacation with TravelTriangle and experience a blissful getaway amidst the pristine beaches.
---
Looking To Book An International Holiday?
Book memorable holidays on TravelTriangle with 650+ verified travel agents for 65+ domestic and international destinations.
---