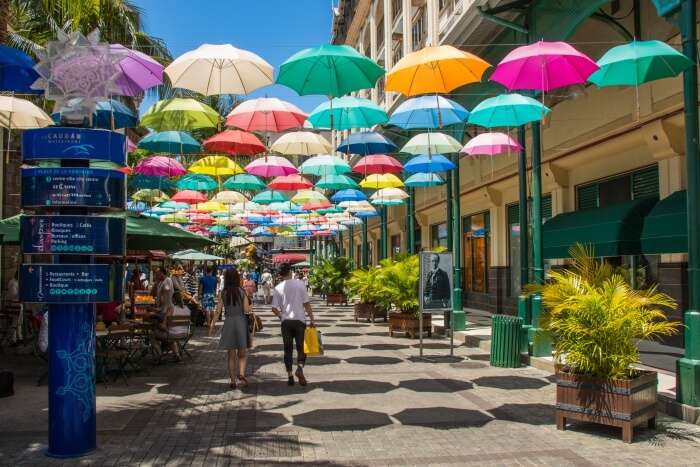 Shopping is one part of a holiday that is culturally imbibed as one of the most enjoyable things to do out there. As much as we look forward to visiting new places, the intrinsic essence and joy that lies in buying local goodies give us a whole different rush. Mauritius as a tourist destination has already proved its worth with its mesmerizing beauty but did you know there is an entire village that is dedicated to flea markets and street shopping? Goodlands in Mauritius is the place to be where shopping knows no bound!
About Goodlands In Mauritius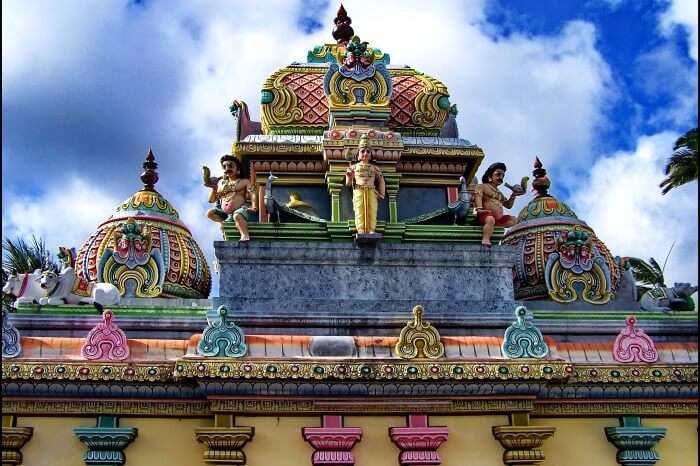 Goodlands Village in Mauritius has one of the highest populations in the country and runs under the administration of Goodlands Village Council. It lies in the Riviere du Rempart District in North Mauritius and has a vast area dedicated only for tourist shopping. Although it is called a village, Goodlands has its fair share of transport services, markets, theatres, restaurants and also a casino. The cultural side can also be seen in its temples and churches. The flavor has its own ethnicity that holds on to traditions even though modernization seeps into every corner of the street.
---
Mauritius Holiday Packages On TravelTriangle
Take a break with an exotic holiday in Mauritius. Experience the best of Mauritius with North and South island tours: Inclusive of Hotels, Sightseeing, Transfers, & Meals. Best Prices Guaranteed. Customizable Package & Free Guidance From Destination Experts.
---
Goodlands Mauritius Map
Best Time To Visit Goodlands In Mauritius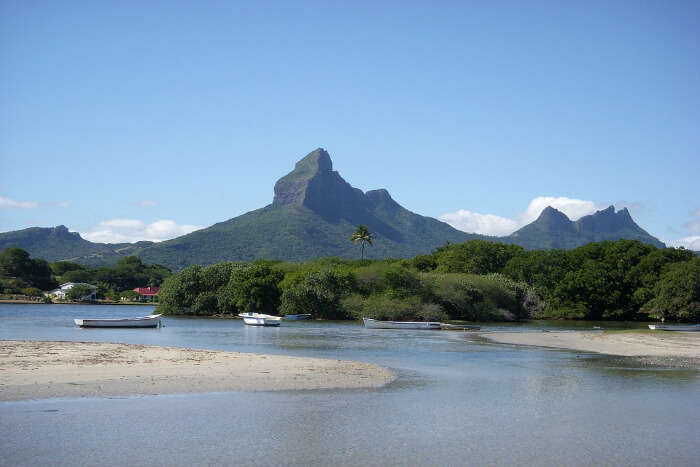 The best time would be between October and April during the humid but rainy seasons. During this time the weather in Goodlands, Mauritius is best for shopping and outdoor activities. It is hot though but not intolerable hot. There are occasional cyclones in January and February though. Of course, always do your researches before you plan. The generic winter season is between May and September during which the temperature is still hot, but the incoming winds make for extremely comfortable weather conditions.
Must Read: The Best Of Mauritius Food To Try: Infused Richly With The Indian Cuisine
Things To Do At Goodlands In Mauritius
As a one day tour, this city is perfect. But Goodlands in Mauritius is a shopping district, there are not many things that you can do here except shopping. Here is a list of things to do while you are shopping in Goodlands, Mauritius:
1. Goodlands Shopping

The stretch of the market in Goodlands Mauritius is probably the most prominent thing to do there. The shops, locally known as 'tabaji' are beautifully decorated with colors and fabrics. Apart from clothing and accessories, shopping in Goodlands Mauritius includes a big part of fruits and vegetable shopping. The local produce is put out for sale every day especially during the summers when lychees and mangoes intoxicate the air with their delicate aromas. The most prominent things that are available as popular shopping items include:
Shoes and clothes, mostly imported from India while some are locally made
Souvenirs and gifts
Local organic produce
Shopping bags beautifully designed in various styles and colors
Suggested Read: 4 Indian Restaurants In Mauritius To Savor Some Desi Delights In A Foreign Land
2. The Earth Market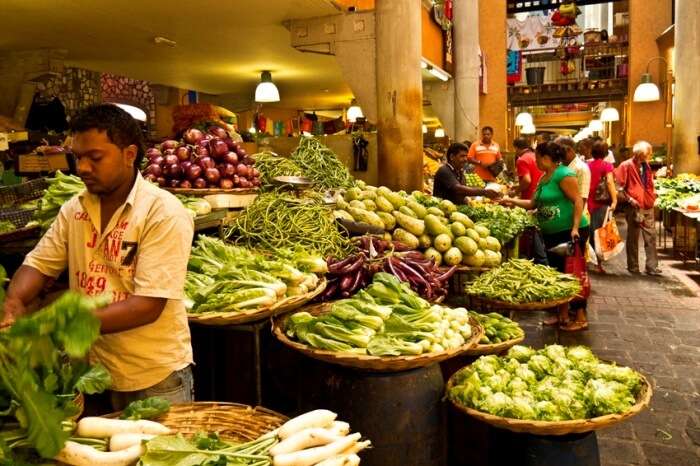 Another highlight of Goodlands is the Earth Market that has a wide spread of organic fruits, vegetables, and other products. This is one of the most authentic markets in Goodlands. The Goodlands market opening times for this particular weekly event are on Saturdays between 10 and 2 p.m. All the prices of these products are negotiable and decent bargaining is prevalent. However, things are reasonable here, and quality is maintained. You should pay a visit if you like organic products at a decent rate.
Suggested Read: 7 Perfect Places For Water Skiing In Mauritius For All Those Who Love Water Sports!
3. Historic Marine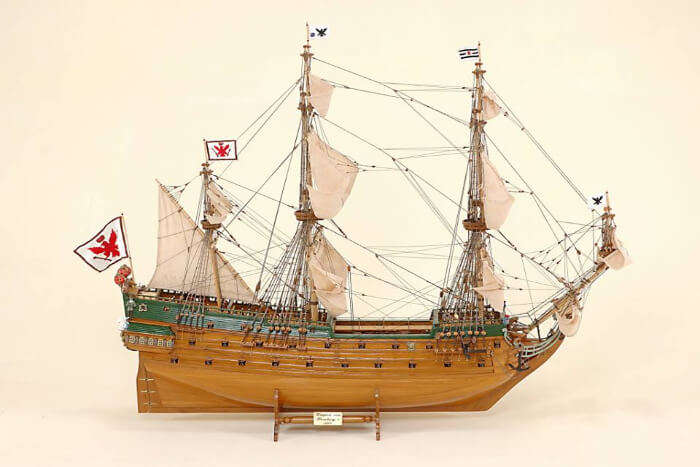 Historic Marine is a unique craft store in Mauritius that has on display, miniature boats of various designs, styles and sizes. These boats are made of fine quality wood and have intricate detailing on them. You can simply visit the store, purchase your favourite model or even get it custom-made. There are over 120 different models of sailboats and motorboats, to choose from. Some of the most popular models include San Felipe, Riva and Tuiga (Albert of Monaco). You can also attend the workshops that are open for 7 days a week that give guided tours to show all stages of making these models.
Address: Historic Marine, ZI Saint Antoine, Goodlands, Mauritius
Timings: Weekdays - 8.30 AM - 5 PM / Weekends - 9 AM - 12 AM
Places To Stay At Goodlands In Mauritius
From luxury to budget hotels in and outside the village, the array of price range will definitely suit every budget. Located just a few kilometers from Goodlands, this quaint hotel provides everything from natural surrealistic pleasures to luxury services.
1. Eva's Room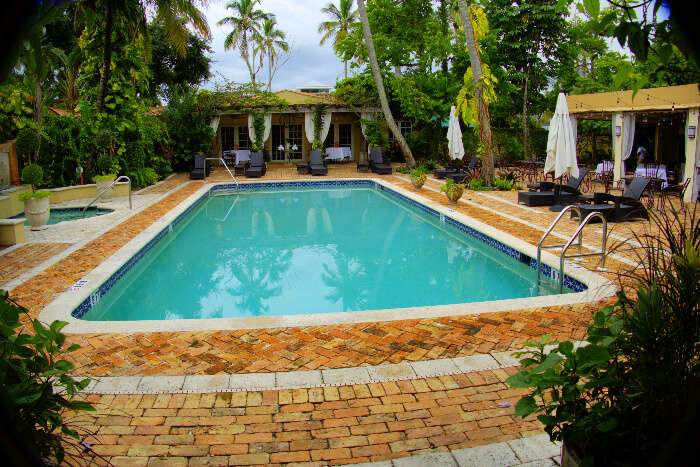 Eva's Room is a charming place to live and the house has been done a rustic style. You get to stay in a private room which also has a private bath. The room is air conditioned, clean and well maintained. Enjoy the delicious complimentary breakfast at the stay. The place is located 10 minutes away from Grand Bay and its beaches. The public transport, supermarkets and pharmacies are also within the reach. You can also rent a car on bike on the site.
Room Prices: INR 1,600
2. Seaview Calodyne Lifestyle Resort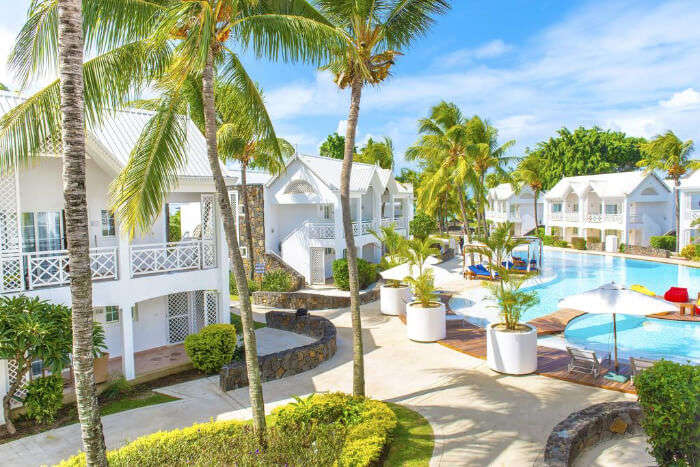 Another stunning luxury space offered by the Seaview Calodyne Lifestyle Resort is one of the best places to stay if you are in the area. With important tourist sites located within short vicinity of the hotel and Goodlands just 4 km away, the popularity has grown bigger over the years. Enjoy the versatility in luxury services and make the most of your time.
Address: Calodyne, Mauritius
Room Prices: INR 8,000
3. Veranda Paul Et Virginie Hotel And Spa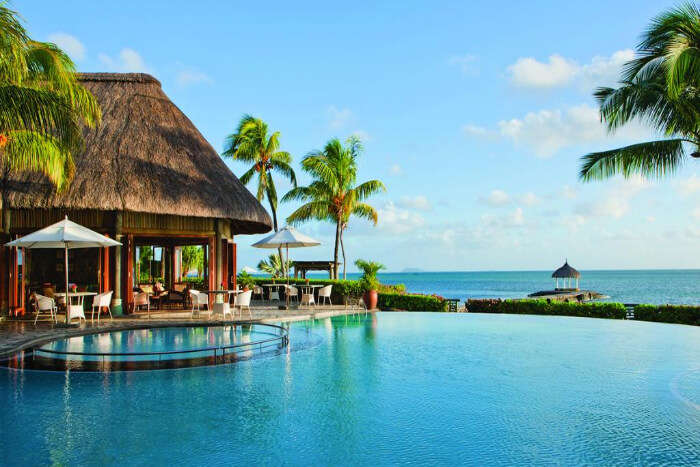 Bask in the beauty of this dreamy place at Veranda Paul et Virginie Hotel & Spa, located just an hour from Ramgoolam International Airport and only 3.9 km from Goodlands. From luxury services to a stunning tropical backdrop from your window, the stay at this hotel is an experience in itself. With beaches surrounding the entire proximity of Ocean Beauty, this hotel is one of the most sought-after hotels among tourists visiting the area.
Address: B14, Grand Gaube, Mauritius
Room Prices: INR 30,000
Suggested Read: 12 Exciting Water Sports In Mauritius For An Out-of-the-world Experience
How To Reach Goodlands In Mauritius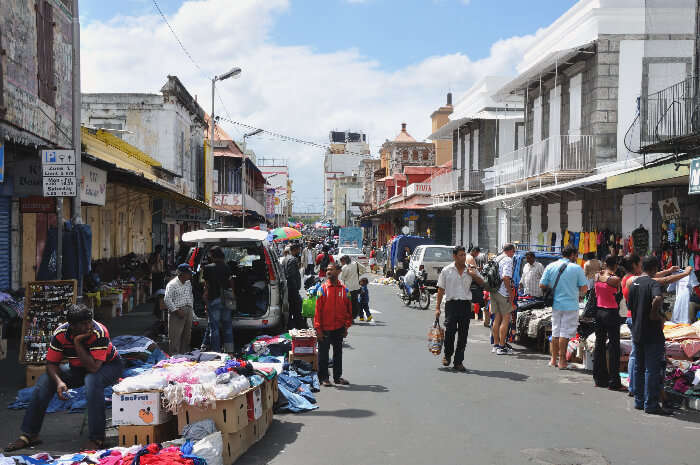 There are direct flights to Mauritius from many countries across the world and to reach Goodlands, one can book a cab or a car. The fashion bazaar in Goodlands awaits visitors to be welcomed with open arms. Also, remember that it is not that far from the capital of country, Port Louis, so you can include it as a day trip. As there is nothing more than shopping to do here, you must keep you wallets loaded to take all you love home.
Further Read: Mauritius Aquarium: A Must-Visit Attraction On Your Next Vacation To The Tropical Paradise!
Mauritius in itself is a paradise and when that is clubbed with shopping, it cannot get any better. So, plan for your trip to Mauritius now and experience tourism at its best. Goodlands in Mauritius is a shopping disctrict, so beware of scammers and fraudsters as well. Don't get fooled by people who pretend to act like guides but are actually directing you to their own shops. Happy Shopping!
People Also Read
Shopping In Maldives Shopping In Bali Shopping In Fiji
---
Looking To Book An International Holiday?
Book memorable holidays on TravelTriangle with 650+ verified travel agents for 65+ domestic and international destinations.
---