The month or the year of your marriage cannot be decided by others. However, to help you stroll through the streets and experience an adventure, we can help you with a perfect honeymoon destination. And, we bring to you the varied Maldives vs Thailand experiences that you will have at these exotic places on earth.
The Ideal Duration For A Maldives Vs Thailand Trip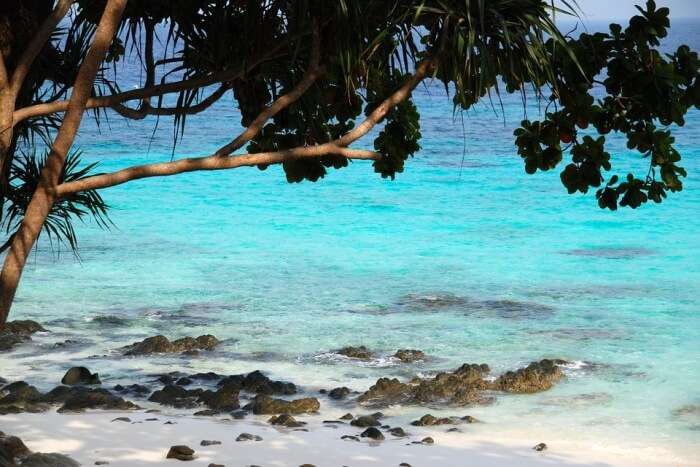 While there are many exciting things that you can do at both these places, the ideal duration to visit the Maldives would be 7 days, while Thailand would require 10 days. Both the locations are totally exotic and will provide you with an experience that you might have never had before. Since it's a honeymoon trip, extending your stay more than 7 and 10 days is no harm! Just depends a lot on your budget.
The 5 Romantic Things To Do In Maldives
The Maldives is known as the 'Honeymoon Destination'. For many, it is an ideal place to begin their married lives, and for many, it is more of an adventurous trip covering the best portions of water. It totally depends upon your personality in selecting the Maldives vs Thailand for honeymoon.
Go for an exciting couple scuba diving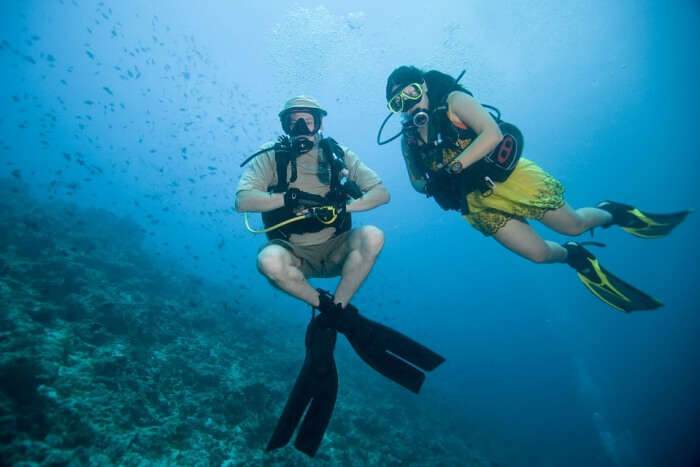 One of the best adventurous things that you can do near a beach is scuba diving. While you are underwater, you experience the silence and can have a moment of time to spend with the exotic water animals and fishes. Isn't it romantic to see an underwater life coming to visual reality? Don't you want to explore such an amazing view with your partner? If yes, then just dive in.
Must Read: Reethi Beach: A Quick Guide To The Blissful Waterfront In Maldives
Go island hopping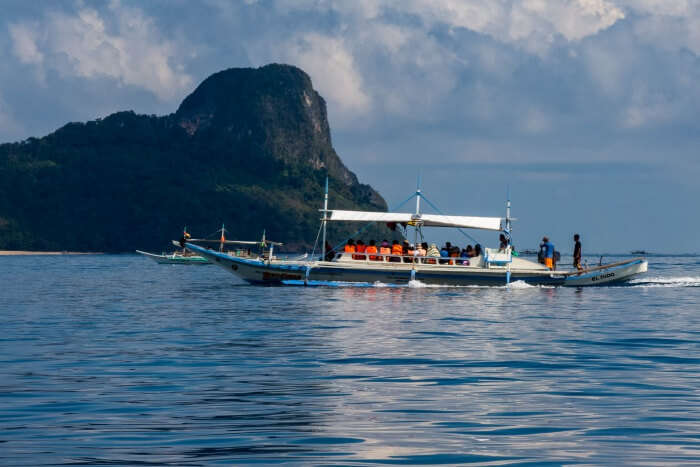 While you are visiting a collection of islands, the most interesting things to do is island hopping. Every island that you visit has its own heritage. Every island is different, only if you know to see through nature's eye. Explore the island's hidden secrets with your partner. What if you might just discover an estranged fish or a snake together? It would be great to story-tell together after!
Once you are done hopping, relax with an awesome couple spa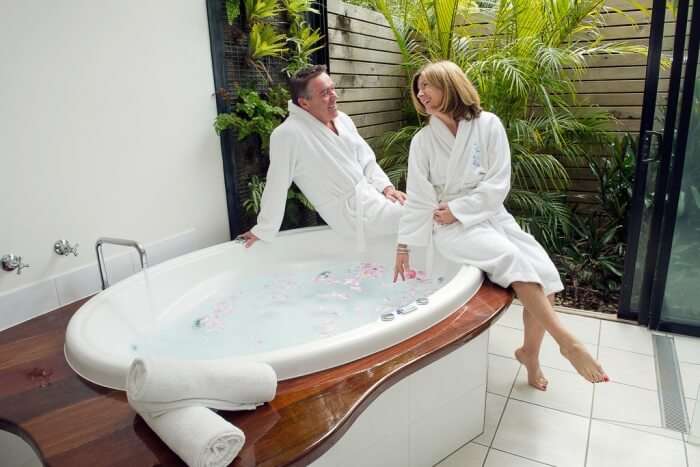 Exploring islands can take a toll sometimes. With humidity and tanning, the body feels tired. Of course, the experience is rejuvenating, but what's the harm in getting an awesome massage to get some more energy to hop. If you are game, just get into one of the best spa centers in the Maldives and enjoy the breathtaking varieties of spa massages they offer.
Suggested Read: 6 Best Homestays In Maldives For Your Budget Maldives Vacation
Enjoy a romantic dinner by the beach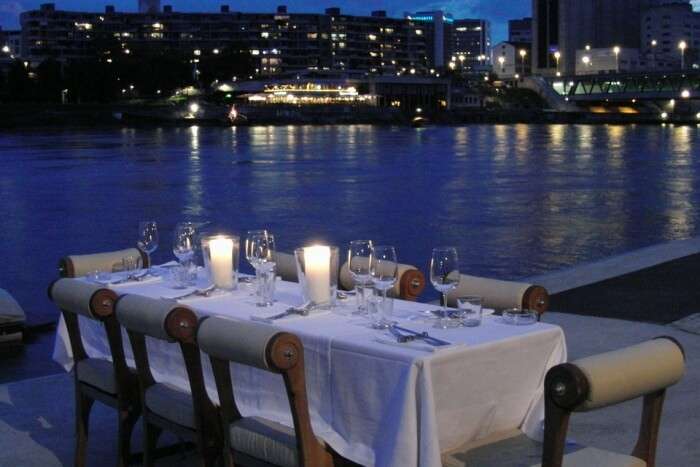 What's more relaxing than enjoying a calm romantic sunset dinner by the beach! A couple on a honeymoon should spend more time with each other. And a romantic dinner date is an awesome plan after hopping and exploring the islands. This is something that you can do in Thailand as well, but the Maldives vs Thailand which one is better, you need to experience to judge.
Go on a romantic scenic flight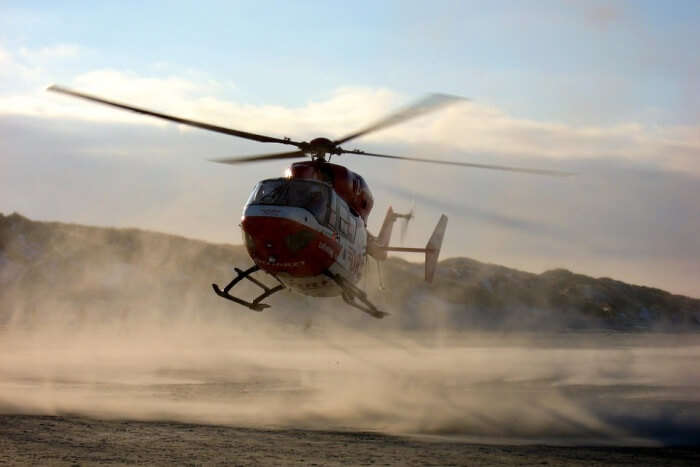 This is an option which will leave you awestruck for sure! And what more do you need than excitement on your honeymoon? This flight will give you a beautiful scenic view of the islands and the white waters. You will be amazed to see the beauty from such a height! It might not be budget friendly, but if you want a lifetime experience along with your partner, then go for it!
Suggested Read: Your Guide To Baros Island: A Relatively Uncrowded Resort Island In Maldives
The 5 Romantic Things To Do In Thailand
Crystal clear water, powder-formed sand, swaying palms, and secluded beaches. Thailand has all these ingredients to your honeymoon if you are considering to choose a destination in the tropics. Not just the adventure your experience here, it's also the romance that you ramp up in Thailand.
Cruise around Bangkok on a private boat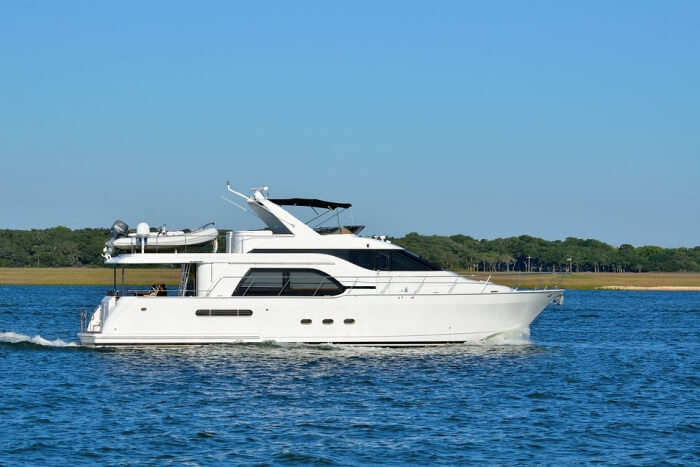 Most honeymoons in Thailand start and end in Bangkok. You can live in the secluded private villas which will offer you a speedboat for your ride. If you wish to spend a day of your honeymoon in these leather seats and exploring the tropics of Bangkok, then go for this option. This might not be budget-friendly, but definitely an option to explore.
Explore Phang Nga Bay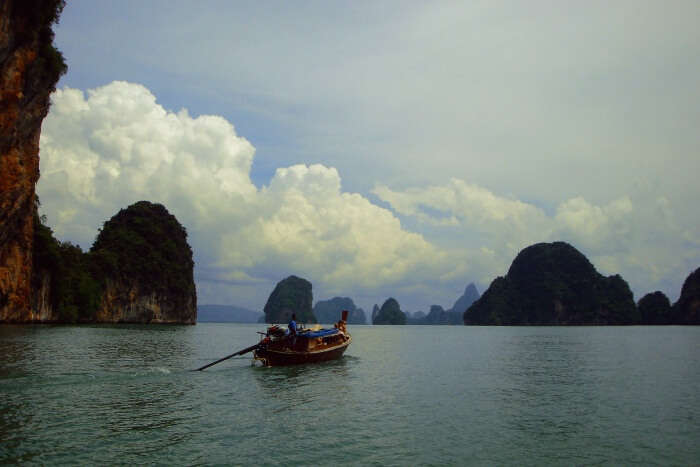 Phang Nga Bay is home to a cluster of limestone islands which can be seen rising vertically from the ocean. The most famous amongst all is the James Bond island, a rocky monolith, got its name from the famous movie after it was featured in The man with the Golden Gun. This beauty can be visited on a boat trip from Phang Nga and Phuket which also includes a stop in Koh Panyee, an overwater village built by the local fishermen. This place is famous for its exotic seafood.
Suggested Read: Thailand Travel – Land of White Elephants Invites You For A Ravishing Thai Vacay
Book a Thai Spa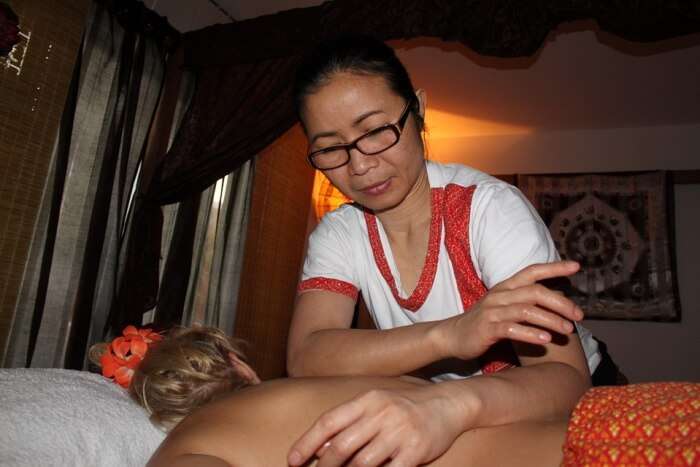 When you are in Thailand, how on Earth can you not try their massage expertise for once! Those soft hands, with accurate pressure, is all you need after a long hop. And you must feel rejuvenated already by imagining to receive an awesome couple massage in Thailand. Try those heavens out!
Watch a movie under the shining stars and blue sky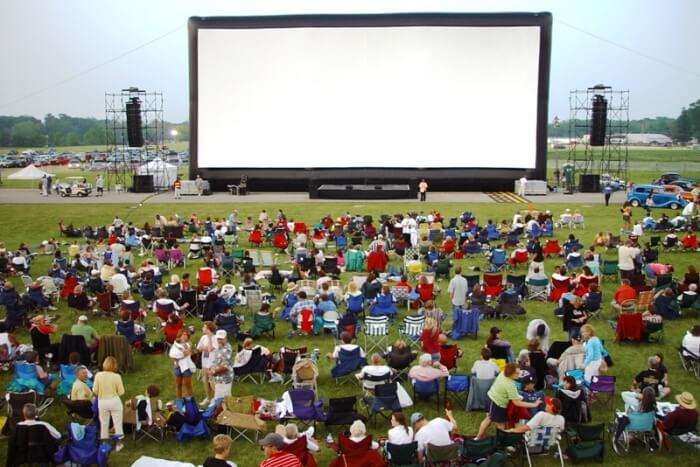 There are many exotic resorts in Thailand that play a movie on certain days of the week. This might not be the best option to explore if you are going with your family, however, it is an awesome experience that you might want to try out with your newlywed partner. Cushion up and watch an exciting movie along the poolside with your love.
Suggested Read: Ayutthaya Historical Park: A Guide To This Historical Land In Thailand
Snorkel around the Similan Islands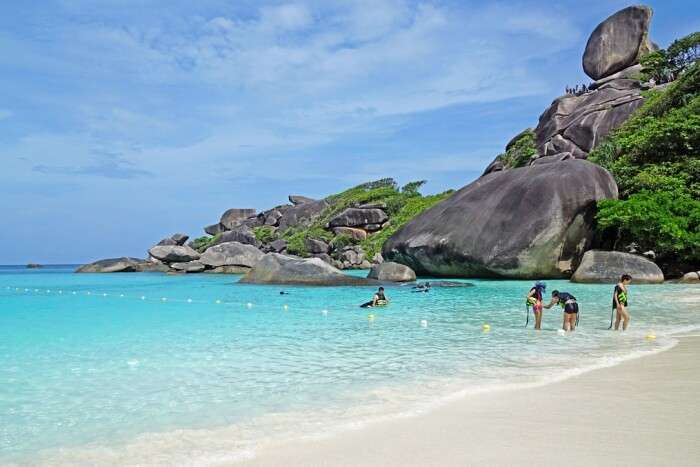 Thailand houses crystal clear waters and the Similan Islands are a home to a scenic view. It is located west of Phuket and is a home to dazzling colored fishes, sharks, manta rays and corals. The diving and snorkeling are available on the islands and this is very easy to reach experience.
Further Read: Thailand Waives Visa-On-Arrival Fee For Indians. Dear Travelers, Get Packing!
After reading through the post you must be wondering about the various honeymoon destinations that are on Earth. However, Maldives and Thailand were already a tourist spot; however, they are now turning into honeymoon spots as well. So, with this competition, it totally depends on you and your budget to consider the Maldives vs Mauritius vs Thailand for your exotic and one & only honeymoon vacay. With this we come to the end of our round up of the destination war of Maldives vs Thailand. On one hand we have Maldives, the beach heaven that is no less than a paradise, while on other we haveor Thailand, the party spot for the whole world. What's your take on this war?