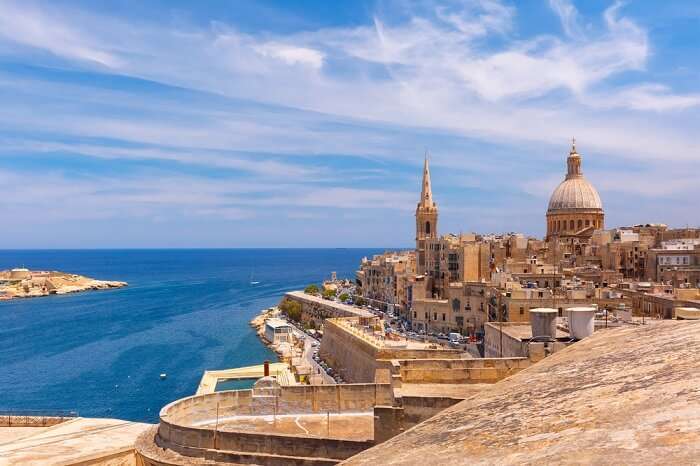 Whether you have been to Europe or not, there are certainly places that you may have never heard of before. Or even if you would have had, chances are less that you would know all about it. One such hidden gem is Europe is Malta, which is amongst the smallest countries in the region. But despite its size, it has experiences galore. The many islands, museums, forts, and cathedrals speak volumes about the rich heritage and the spectacular history that made up Malta what it is today, and this Malta Travel Guide will help you witness it all.
Also, not just the places, but the food and the shopping extravaganza offered by Malta are other reasons that make it an exquisite and exotic holiday destination. So, if you're looking for a place that's unique and can add more charm to your Eurotrip, this is where you ought to go!
Best Time To Visit Malta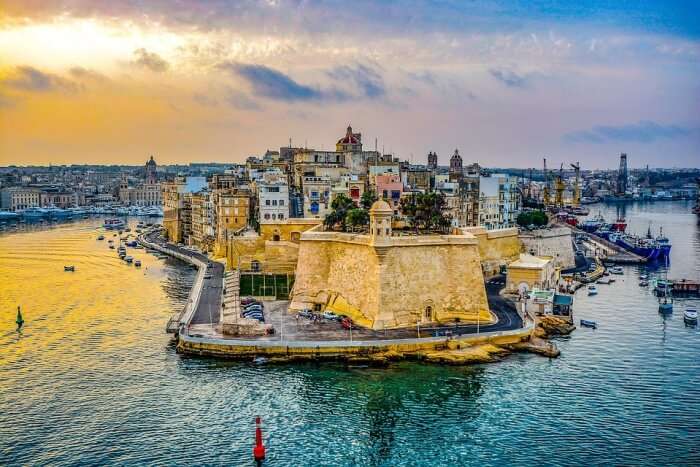 The ideal time to visit Malta absolutely depends on whether you are a summer person, a monsoon lover, or an embracer of the fall. If you're looking for a relaxing time, plan your trip during November and December. But if you like soaking in sunshine, plan your holiday in Malta during the first half of the year.
Ideal Duration For A Malta Trip
While Malta is one of the smallest countries in Europe, exploring and touring it completely can take as long as two weeks. But it completely depends on how long you wish to stay or you can. You can also take a one day tour or stay for a minimum of 3 days if not more than 10 to explore the famous places like Gozo and Valletta.
Language And Currency In Malta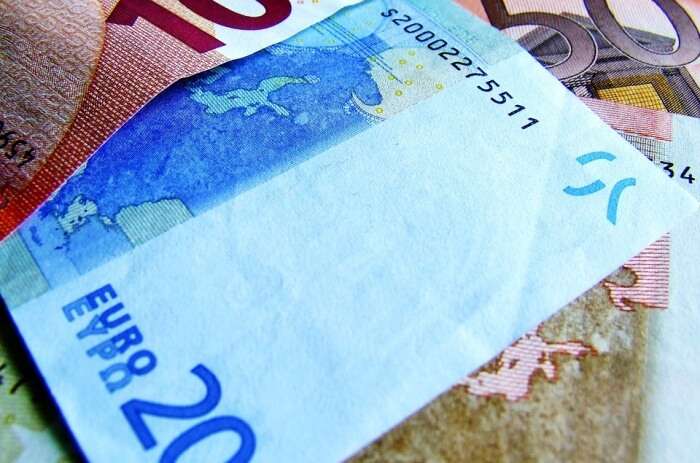 The majority of the population in Malta converses in the official language, Maltese. Apart from this, English is also used quite often, which means communicating there on your trip shouldn't be much of a problem. And since most words have been taken from Italian and French, you're sure to have a little benefit if you know the latter languages.
The only currency now used in this island country is Euro. So, if you're already traveling to other European countries, rest assured because you do not need to get your bills exchanged specifically for Malta.
Getting Around

Getting around in Malta need not be a concern for you at all. There are buses, taxis, cars available for rent, and ferries as well. While commuting across places in Malta is cheaper vi buses, ferries are a good alternative too for a more unique experience. The tickets start around 1.5 euros to 2 euros for a bus ride and from 5 euros in a ferry. Whereas, taxi rentals vary as per the season and car you choose, the basic price per day amounts approximately to 40 euros. If you're still someone who worries a lot about the routes, carry this travel guide to Malta with a map along for a hassle-free sightseeing experience.
Top Things To Do In Malta
If 'what to do in Malta' is your biggest concern, then rest assured because this little gem of a place has amazing experiences in store, To start with, here's what all you can do!
1. Diving – Witness The Underwater World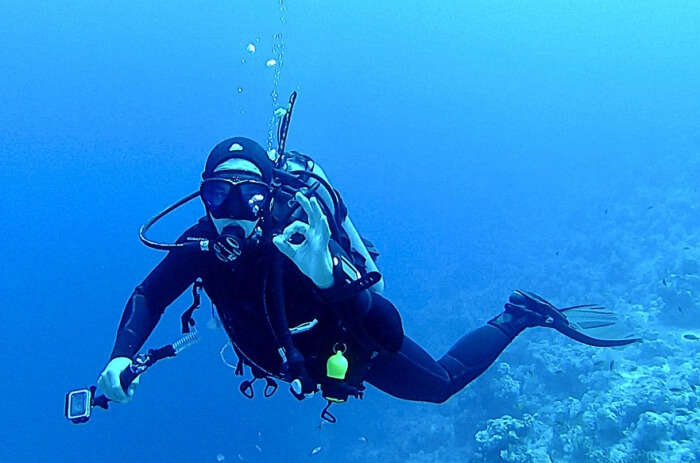 While Malta is not a famous diving place in Europe, it is adorned with a lot of great shipwrecks around that make going under water absolutely worth it. The water is crystal clear and the experience is truly one of its kind. So, irrespective of whether you have dived before or not, make sure you add this activity to you list.
Must Read: Malta In Summer: A Detailed Guide For The Most Unique Experience!
2. Hiking – Walk The Trails In Gozo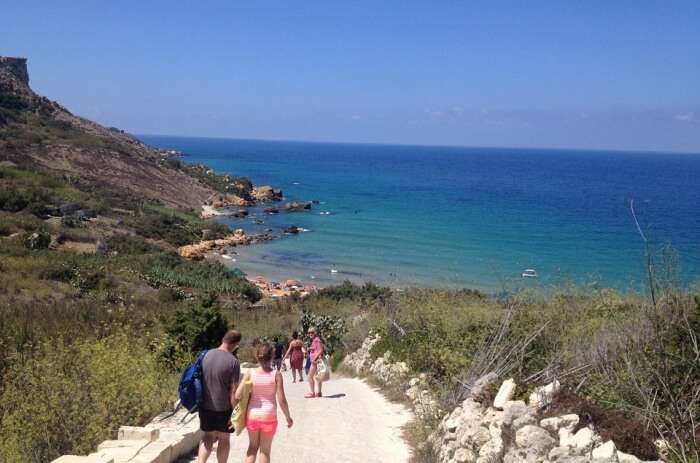 Gozo is nothing but one gorgeous island in the Mediterranean that makes the Maltese region a magical paradise. Apart from its blue beauty, it is also famous for hiking. There are various routes around the island which are known for having different difficulty levels and durations. You can choose anyone as per your interests and skills.
Suggested Read: 10 Villas In Malta For A Luxurious European Vacation Amid The Beach Scenery
3. Valletta – Explore, Capture, And Repeat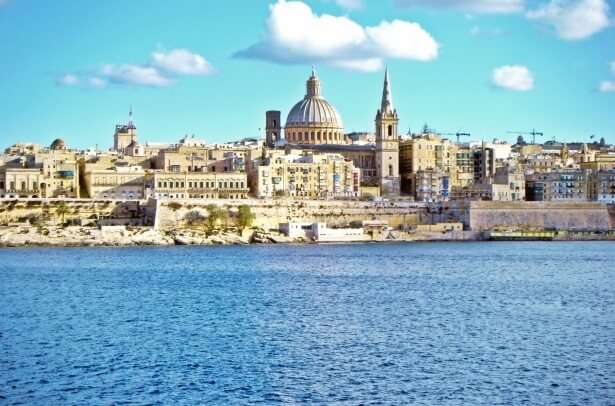 If there's one place you cannot afford to miss in Malta, it is Valletta. Famous for its forts, cathedrals, museums, and cafes, this place is a haven for explorers. You can either explore the city at your own pace or book a guided tour to witness the many marvels that this place hides. Once you've been here, what to see in Malta would be a question you would be able to answer like a pro to anyone who comes around.
Suggested Read: Top 10 Hostels In Malta For A Budget-Friendly And Comfortable Stay Option
Accommodation In Malta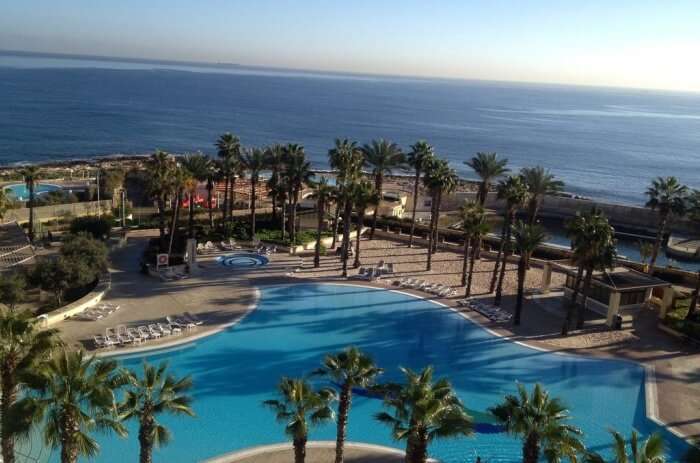 While there are a lot of places to stay in Malta, it's best to pick a place as per your pocket. There are budget hotels and great hostels both available at prices that offer a bang for your buck. You can get a dorm room or a private room for prices as low as 9 euros. Besides this, homestays are a good option too. You can rent one for as low as 35 euros on days when there's less demand.
Suggested Read: 5 Water Parks In Malta For Unlimited Family Fun In The Mediterranean Island
Food In Malta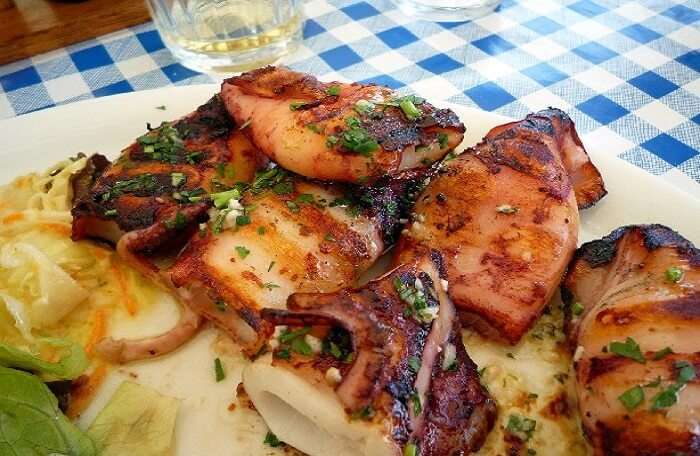 The Maltese cuisine is a blend of flavors and traditions. They love food more than anything which reflects well through their variety. Some of the famous things to eat in Malta are Lampuki Pie, Rabbit Stew, Gbejniet, and more. But irrespective of what you eat, it is a rabbit and honey that you would find or taste in almost every cuisine in Malta.
Suggested Read: Shopping In Malta: 10 Places Where You Can Go On A Unstoppable Shopping Spree
How To Reach Malta
Malta can be reached quite easily from anywhere in Europe. The quickest way to reach is via a plane. There are a few airlines like British Airways and Air Malta that fly directly to the Malta International Airport. Apart from flying, you can also take a cruise that stops over at Malta or a ferry ride from Sicily for a unique and exotic experience.
Further Read: Scuba Diving In Malta: Discover The Underwater Secrets Of The Blue-Green Mediterranean Sea
This quick Malta travel guide will help you uncover the wonderful secrets that this little country holds. So, don't give it a second thought and just add Malta to your Europe trip itinerary right away. Needless to say, you would have an experience far better than you would have dreamed of.
---