I always wanted our honeymoon to be an experience that we'd cherish throughout the lifetime. This is when the idea of visiting the mystical country of Sri Lanka was brought to us and we couldn't be gladder. Our splendid honeymoon in Sri Lanka made it hard for us to bid the country adieu!
I was always fascinated by the spiritual aspect of Sri Lanka and its Buddhist culture is something I've heard about a lot. By visiting there, we realised that there's more to the country than the vibrant spirituality. The scrumptious food as well as welcoming locals made us feel at home. These two factors also gave us an idea about the culture of this country.
Brief Info On Our Package
Trip Type: Honeymoon Trip
To & From: Sri Lanka from Bangalore
Duration: 3 days
No. of people: 2 Adults
Inclusions: Breakfast, Dinner, Arrival, Departure, Water bottle on arrival, English-speaking driver, Sightseeing
Exclusions: Lunch, Camel ride, Rafting, Flight, Entry fee, Music/Site tickets, Tips
Travel Agent From TravelTriangle: Apple Holidays
Must Read: 10 Best Villas In Negombo Where You Can Chill At The Enchanting Beaches Of Sri Lanka
We were also provided with an all-inclusive itinerary for our honeymoon in Sri Lanka that was expertly customised for us. Most of the prominent sites in both the destinations were easily covered in accordance to the stipulated time. Scroll down to find it!
Day 1: Arrival, a visit to the Temple of the Tooth Relic,
Day 2: Exploring Bentota Beaches and trying watersports there
Day 3: Visit to the Turtle Hatchery
Our amazing travel experience described below in detail!
1. Seeking Spiritual Enlightenment At The Temple Of The Relic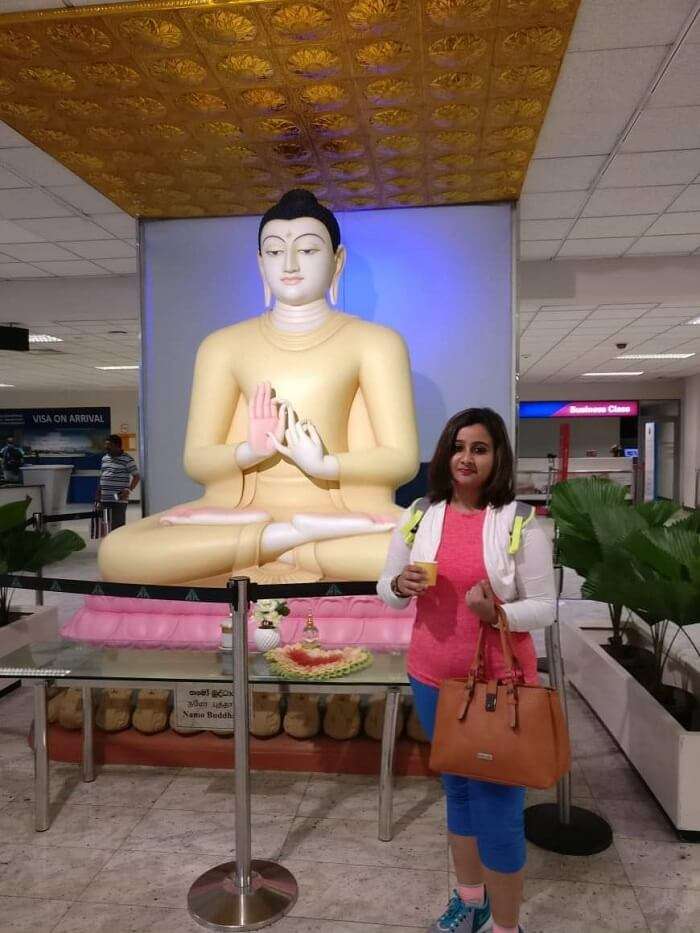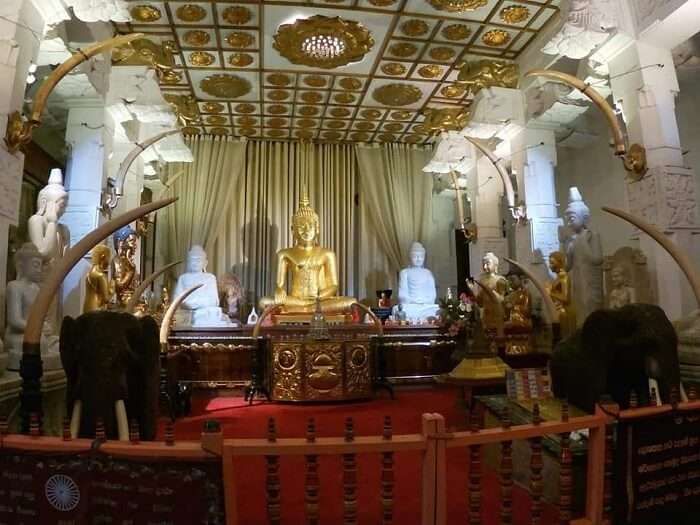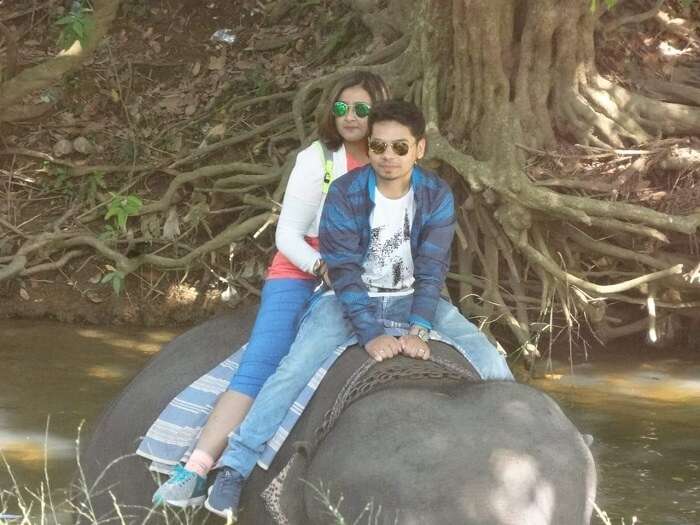 Our visit to the large city of Kandy in Sri Lanka was a splendid experience. We went to the well-known Tooth Relic Temple that was quite spiritually enriching for us. This is where my search for the spiritual aspects ended and I even got a peek into the cultural scenarios of the country. This is one of the most-visited tourist sites in Sri Lanka.
The temple is situated in the complex of a royal palace where the tooth relic has been kept. We were taken aback by the spirit of Buddhism and how earnestly the values of this religion are practised in the country. I'd say that this place has even beaten the record of Taj Mahal when it comes to counting the number of visitors.
Suggested Read: Viharamahadevi Park: A Handy Guide To Explore This Nature's Paradise In Sri Lanka!
2. Ultimate Elation At Elephant Orphanage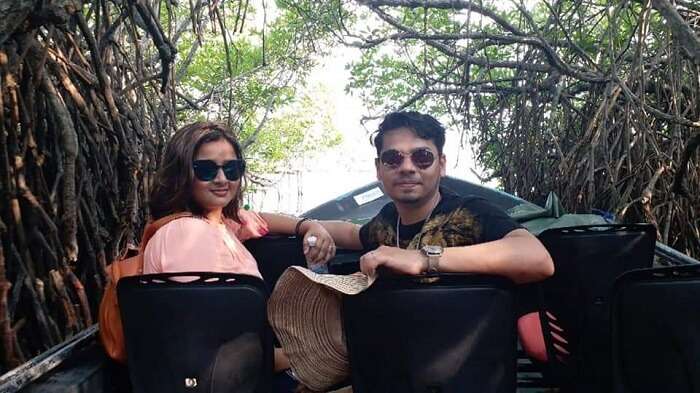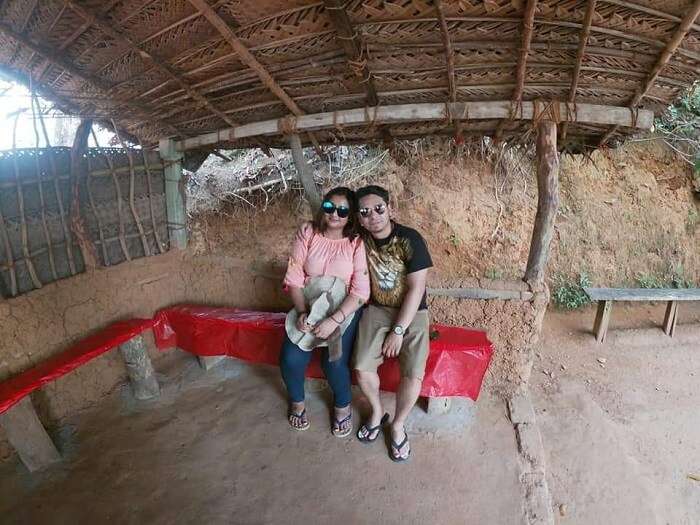 Just knowing that there's such a place in Sri Lanka got us excited and we were really looking forward to being a witness to the numerous baby elephants. On our visit to the Pinnawala Elephant Orphanage we got to know that this is the place where the largest number of elephants in the world reside.
Watching almost 200 elephants bathing together is definitely a sight to behold! Since this place is essentially a zoo, we found many other creatures here. I even got to hold a python – this is some experience that I'm never going to forget ever. After visiting this place, I found myself getting intrigued by the wildlife of Sri Lanka.
3. Observing The Lives Of Turtles At Turtle Hatchery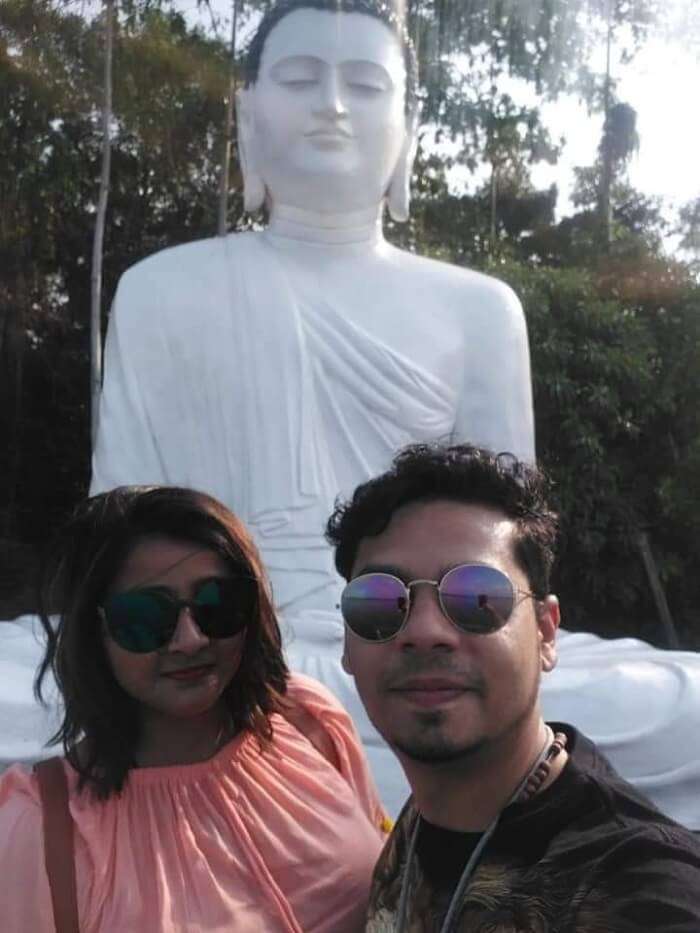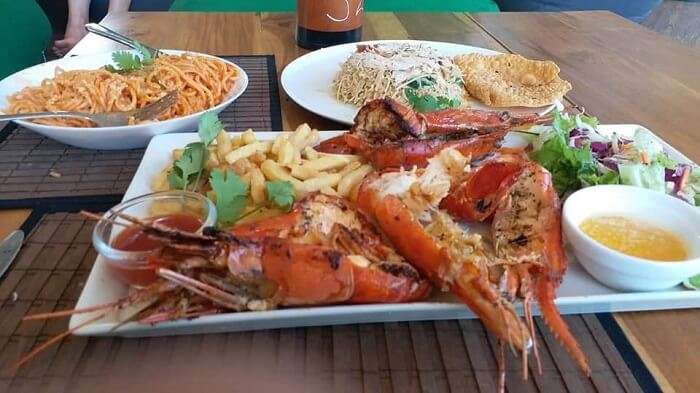 Next stop was the turtle hatchery. This was one more encounter with the majestic wildlife of the country and we loved this place to bits. We literally saw almost all the species of turtles that can be found in the world at display here. The whole experience just got better when we got the chance to play with a one-day old turtle – a unique experience that made the whole visit better than our expectations.
4. Mirissa Whale Watching
Since we couldn't get enough of the awe-striking experience that we had with the wildlife, we wanted to explore the marine life of this country. Watching the whales leaping around us in an open ocean was something that both of us would remember all our lifetime. This is one of the things for which I would love to come to Sri Lanka again.
Suggested Read: 9 Best Places to Visit in Matara For An Enriching Sri Lankan Holiday Experience In 2022
5. The Drool-Worthy Food
The Sri Lankan cuisine is something that made us asking for more and more. It makes me drool even when I think about it now. The kind of scrumptious delicacies that we tasted there, can't be found anywhere. Both the vegetarian and non-vegetarian food in the Sri Lankan restaurants is prepared with quality.
6. Stuff We Found While Shopping
I got to know from the locals that Sri Lanka is specifically famous for its tea and we even liked drinking tea there – that's when the idea of buying tea bags came to my mind. Moreover, the country is known for different kinds of quality gems, making jewelry of Sri Lanka a well-known souvenir. Therefore, I bought some jewelry items for my wife, mother, and mother-in-law.
After this, we excitedly headed towards the Maldives!
Dos And Don'ts For The Travelers On A Honeymoon In Sri Lanka
The Asian country is hot and therefore you must pack your bags accordingly. You must carry a sunscreen with more than 50 SPF if you want to avoid your skin from getting tanned. Since you'll have to deal with scorching heat, keeping a bottle of juice handy is a must.
Frequently Asked Questions About Honeymoon In Sri Lanka
Q.1 What is the best time to visit Sri Lanka
A. The best time to visit the country of Sri Lanka is the time when India receives Winters. You can prefer the month of December when you can even enjoy festivals like Christmas.
Q2. Is alcohol allowed in Sri Lanka?
A. You can buy alcohol in this country. It's not an issue, as Sri Lanka has quite an open culture so you can pretty much do whatever you want.
Q3. Is Sri Lanka safe?
A. Yes, the country is pretty much safe and people here are quite welcoming. You'll enjoy your vacay here, as it is a happy place.
Q.4 How much does the shopping cost in Sri Lanka
A. We spent about INR 8,000 in shopping. You can also keep your budget around this amount only.
Further Read: Your Trip To Sri Lanka Is Incomplete If You Miss Out These 11 Places To Visit In Polonnaruwa
Our honeymoon in Sri Lanka was full of surprising events and the serene locations here simply took our hearts away. The Sri Lankans we met made all the possible efforts to make us feel at home. We might as well consider spending another vacation in Sri Lanka, as we fell in love with its food, wildlife, locals, and spiritual culture.
Comments
comments