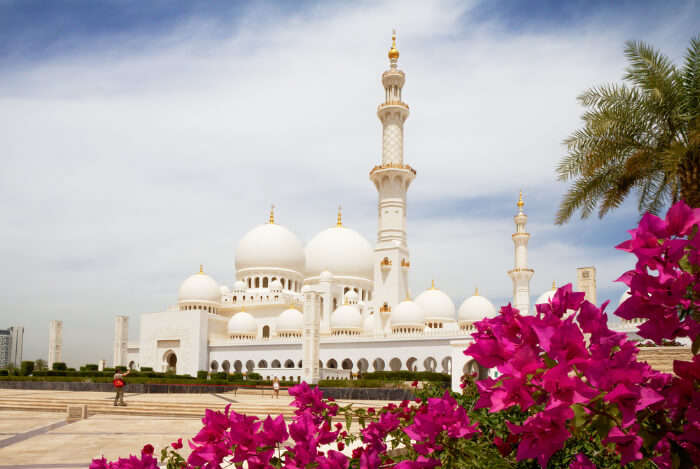 There are a few edifices in the world, that can simply leave a person speechless. One such hidden gem was unearthed by an enthusiastic traveler and an avid photographer- Ramin Rahmani Nejad. A visit to the Nasir-Ol-Molk in Iran, with his camera, led him to witness the most beautiful mosque in the world.
There are some places in the world that speak for themselves with their kaleidoscopic beauty and breathtaking artwork. The Nasir-Ol-Molk mosque in the city of Shiraz, Iran probably pulled out a page from an artist's dream and drew it for eternity in concrete and glass.
Suggested Read: Top 17 Religious Places In India: Redefining Spirituality For Gen Y
Also known as the pink mosque in Iran, Nasir-Ol-Molk was built in 1888 and by a designer called Mohammad Hasan-e-Memar, and an Iranian architect, and Mohammad Reza Kashi-Saz-e-Sirazi. Ramin had visited many mosques in his life, but when he entered the Nasir-Ol-Molk, he felt like entering into a surreal dreamland. The beaming light coming from a plethora of rose-colored tiles give this place of worship another reason to be worshipped.
Suggested Read: 15 Most Beautiful Places In The World That Are A Poet's Untamed Imagination
After a lovely and awe-inspiring photo session, Ramin firmly believed that he had just captured artwork at the most beautiful mosque in the world. It is hard to disagree with him after looking at these images that display the brilliant artwork and out-of-the-world design that sets the standard for beauty in an architectural form and shape.
One look at the arch ceilings would give an idea as to how intricately the artists brought forth their life's finest work to life.
Suggested Read: 20 Best Places To Visit In Asia That Are Perfect For The Wanderlusting Souls!
No matter what religion, country, caste, or creed you belong to, after seeing these jaw-dropping images, few would disagree with the opinion that Nasir-Ol-Molk is the most beautiful mosque in the world. Such creations of mankind deserve a rich flow of visitors and endless admiration of travel enthusiasts.
People Also Read
Sheikh Zayed Mosque Domes Around The World Mosques In Madrid