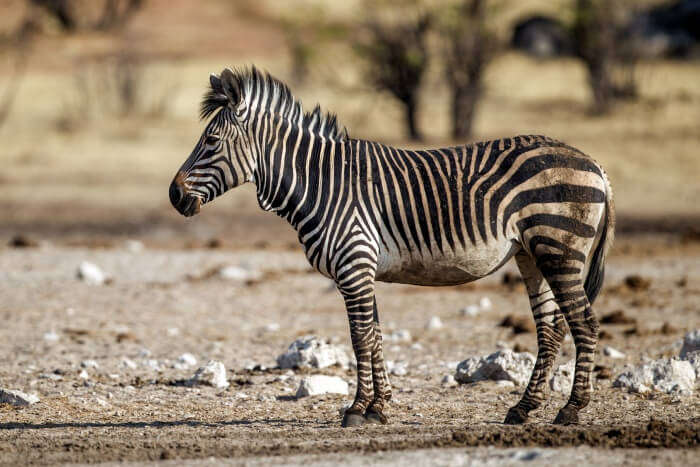 One of the most precious and preserved national parks of the South Africa is Mountain Zebra National Park. Located in the Eastern Cape Province, this park is a haven to more than 350 cape mountain zebra species after which the park has been named. These zebras are one of their kinds as they are only found on this land and are way different from the usual ones. Their thin stripes and lack of shadow stripes along with orange coloration facial features attract the tourists to this place.
Once declared endangered, these cape mountain zebras find this park as a perfect and protected habitat to live in. عدد بطولات السيتي Other than the mountain zebras, you can also find eland, black wildebeest, red hartebeest, and gemsbok that are unfamiliar to the rest of the world.
Also while exploring the wooded valleys of this park, you may come across the African buffalo and Black Rhino as well. Thus, the Mountain Zebra National Park is one of the long hidden secret gems of Africa that must be explored to come across the rich wildlife species of the mountain landscapes.
Since this place is clean, highly maintained and well protected, it becomes a prime option for people to come with their family and friends and explore the rich species of flora and fauna that flourishes here.
About Mountain Zebra National Park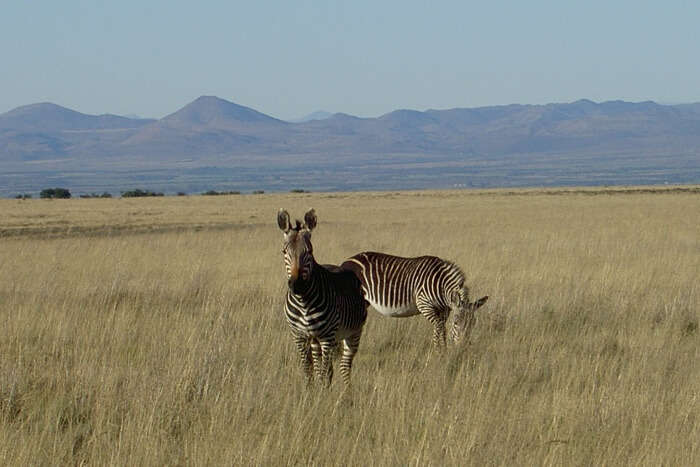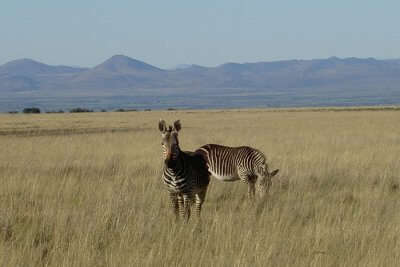 Mountain Zebra National Park is located in the Eastern Cape Province of South Africa. Opened in 1937, the main objective to establish this park was to protect an endangered species of Cape mountain zebra by providing them a man-made natural habitat. Spread over an area of 28 km square, you'll get to watch various Mountain Zebra national park animals along with the mountain zebra. During 1950s, this park had only five stallions and one mare. Today, it has grown up to 700 different species of wildlife!
One of the main reasons to visit this park is that it shelters a wide variety of species that you can find only on the mountain landscapes of Africa. Also the valleys, hills and rocky outcrops featuring the green Karoo vegetation and scrubby landscapes give a rustic edge to the whole view of this place that you may not get to see at other places.
One of the best reasons to visit this park is that, it not only has a wide variety of rare species of wildlife but it also gives so many other options to make your visit worth your time and money. If you are someone who is always looking for some adrenaline rush, then drive through the 4*4 trails to have driving experience that chills your nerves. The trails are of uneven width and varying lengths and difficulty but at the same time well protected. Also, while exploring the place you will come across different rock formation which look more like a work of art and some old natural settlements.
And on top of it, if you go to explore inside this parks you may end up in front one of the caves with wall and rock painting which portrays the ancient inhabitants of this place. The vibe of this place is so archaic and capable enough to take you back in time!
This place is also famous for the facilities that they provide so that their visitors are at ease!
It has an affordable and well maintained restaurant to satisfy your hunger after you get tired of exploring.
The rest camps provide you with petrol and diesel facilities.
For day visitors, there is also a swimming people just so if you want to beat the summer heat.
There are shops that sell basic necessity item.
Best Time To Visit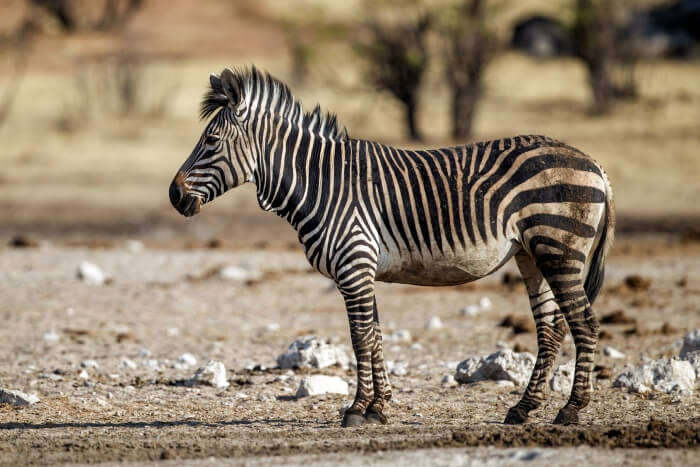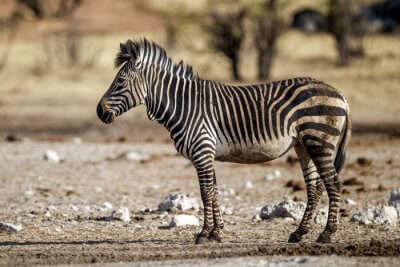 Before you plan to make a visit, make sure you are aware about the Mountain Zebra national park weather. The summers are hot with average temperature lying in the range of 23.1ºC – 28.4ºC. And in winters, snowfall is frequent in the high lying regions thus the average temperature may fall to 16.2ºC – 22.7ºC. December to February is the month of rainfall which may go up to 400 mm with 70% being in the summer.
Now from a record of the rainfall that has been seen in this area from 1962 to present, it has been observe that there is moderate rainfall from May to October. And the climate during this time is equable and comparatively more travel friendly. Thus you can go here during these months but be prepared for sudden weather changes.
So due to the varying climatic condition of this place, it is advisable that in whichever season you visit make sure that you are well equipped with all the necessary items like clothes, umbrellas, sunscreens and other stuff.
How To Reach
Embracing the rolling plains and deep valleys, the nearest city to this park is Cradock which is 12 km away from it. The other neighboring towns are Port Elizabeth which is 280 km away, Cape Town which is 800 km away, Johannesburg which is also 800 km away and Durban which is 1050 km away.
To get to this park, you will need to access two different modes of transportation which are the airport and then the road transport.
1. Airport facility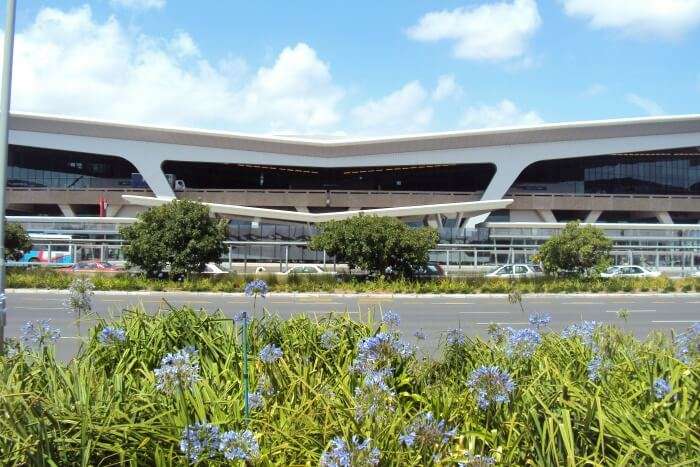 All of the above mentioned cities have airport facilities and cities like Cape Town and Johannesburg have International airport facility while others are domestic. So you can easily come to this place. It takes hours from Port Elizabeth, 9 hours from Cape Town, Johannesburg and Durban.
Must Read: Churches In South Africa: 10 Places Of Worship That Will Fill You With Divine Bliss
2. Road transport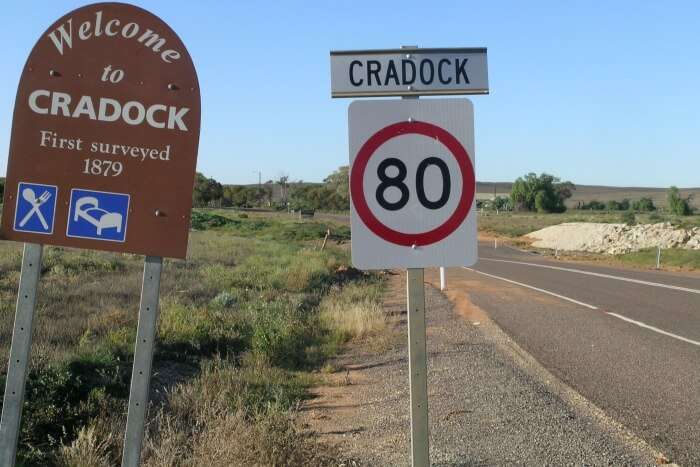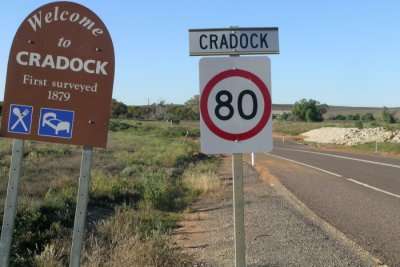 If you have reached these sites, you can take the road to reach the park. Cradock is the closest of them all. You can access the N10 highway and the park is situated on the R16 between Cradock and Graaff-Reinet. Don't worry! There are signposts along the route to guide your way through the town.
Also the gate hours vary according to months.
From 1st October to 31st March- 7 am to 7 pm
From 1st April to 30th September- 7 am to 6 pm
Suggested Read: Don't Miss These Food Festivals In South Africa If You Call Yourself A Foodie
Places To Stay
This place has so much to offer to its visitors that you can't help but extend your stay for a little longer. So there is a rest camp, which is located 12 km from the main entrance gate. The accommodations are well equipped, highly maintained and family friendly.
1. Family Cottage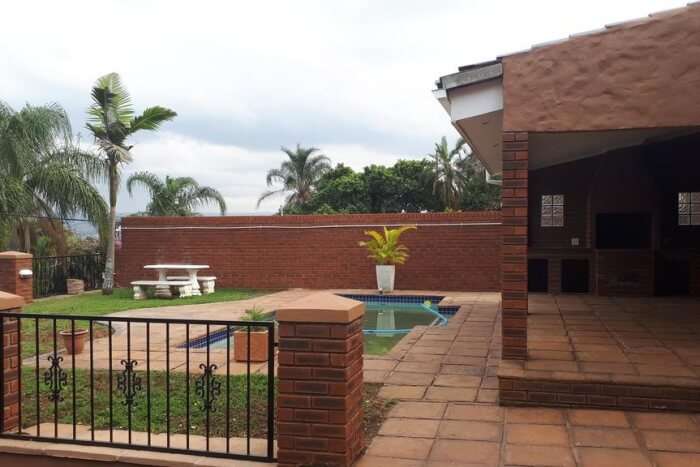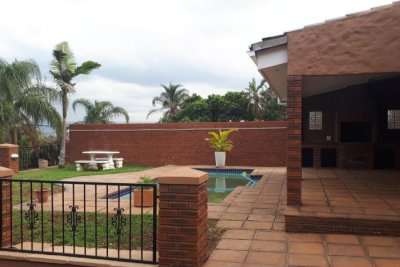 The name totally justifies this place has it is perfect for people who come with their families. It has a lounge with two bedrooms and a fireplace. كازينو لبنان The rooms are spacious and well equipped. The place is well maintained with great ambience.
Suggested Read: Best Waterparks In South Africa – Get A Little Splashy & Live The Childhood Dream!
2. Cottages (CO2)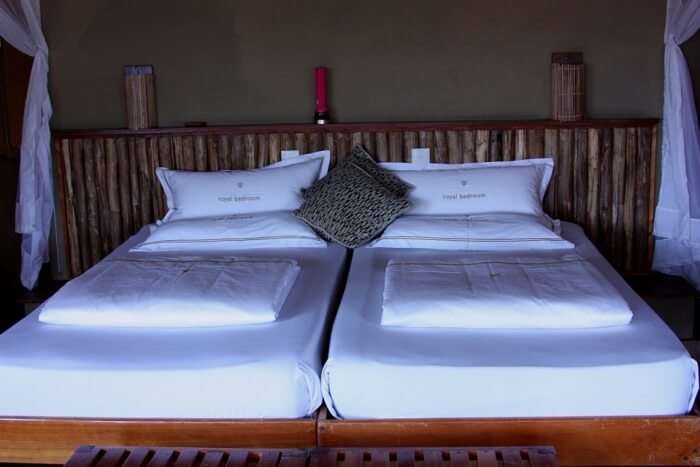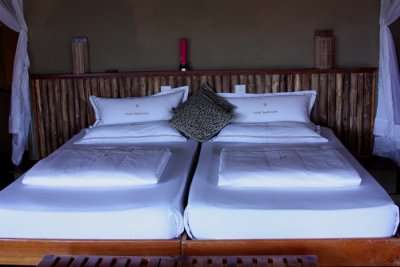 It has a main lounge with one bedroom and two sided fireplaces. With an open kitchen, air conditioner and television this is a perfect place spend your night here. It also has a verandah and a braai area.
3. Rock Chalets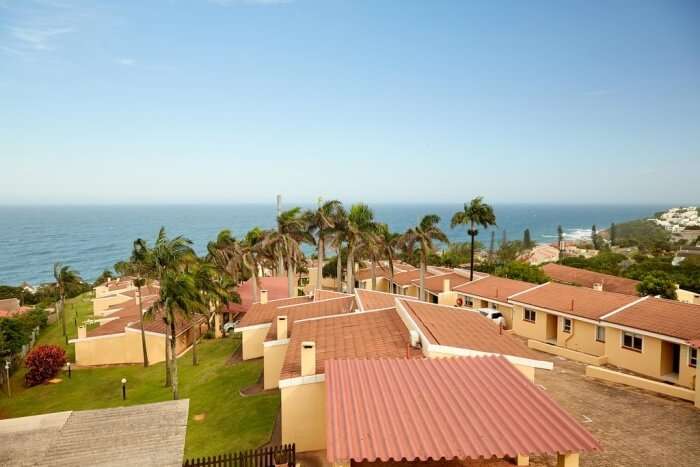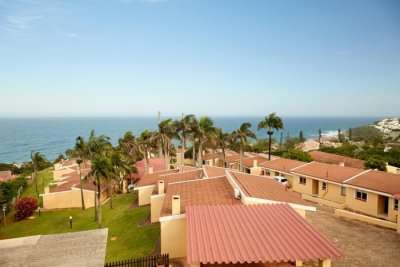 These feature two bedrooms, a well maintained bath, air conditioning, television with DSTV, indoor fireplace and a fully equipped kitchen. The kitchen has microwave, fried, and stove so that you can cook your own meal if you want to. There is also a nice comfortable sitting area in the verandah attached to it.
Suggested Read: 5 Enchanting Castles In South Africa You Will Not Want To Leave From
Things To Do
1. 4*4 Trails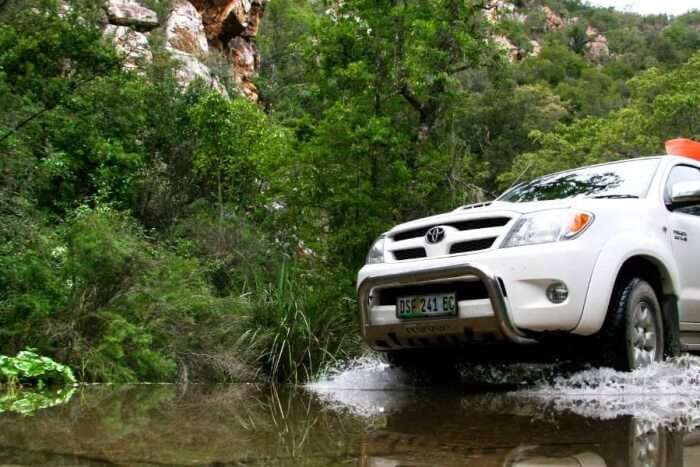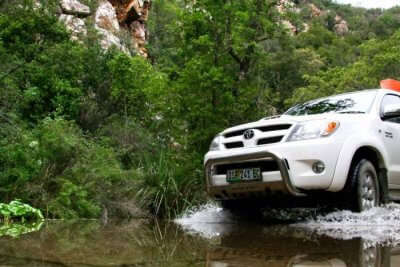 You can take your fuel wheeler vehicles on the various trails that are in this park and explore the wildlife. If you are looking for a relaxing easy drive while still watching the most scenic sights of this park then opt for the Juriesdam and Sonnerust trails which relatively easy drives.
But if you are someone who loves adventures and wants to go on a thrilling drive then go for the Umgeni trail is more challenging and nerve wrecking but totally worth the effort. But make sure that these Trails are closed during wet weather or maintenance time.
2. Bird watching and cheetah tracking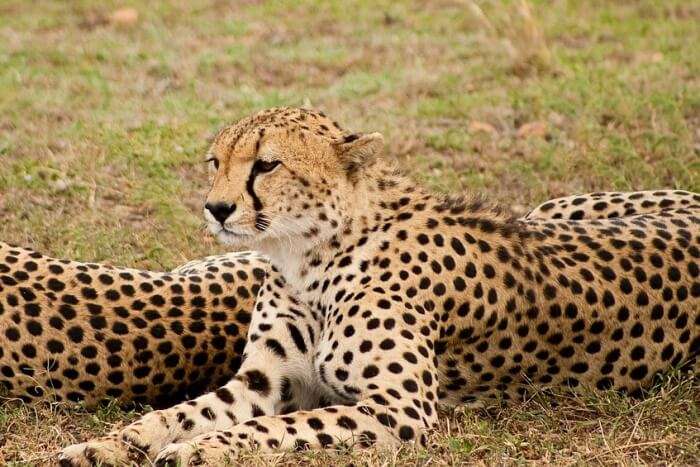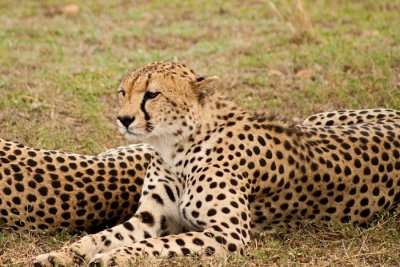 These land shelter birds of over 100 different species. You can catch the sight of secretary bird, woodpecker, eastern long-billed lark, mountain wheatear, orange-breasted rockjumper, large-billed lark, and many more. Just make sure that you take your binoculars along with you.
Another fun and more adventurous activity that you can do here is here a guide and go in search for the cheetah. Once a signal has been traced of the presence of the cheetah, you can stroll and get a little closer view this magnificent beast. It is advisable to make prior booking and take binoculars and drinking water along with you.
Suggested Read: 7 Most Popular Airports In South Africa That Are Boosting The Nation's Tourism Industry
3. San Rock Art tour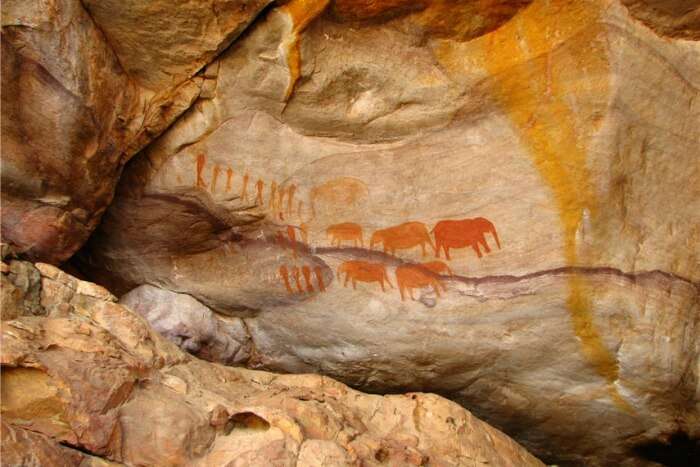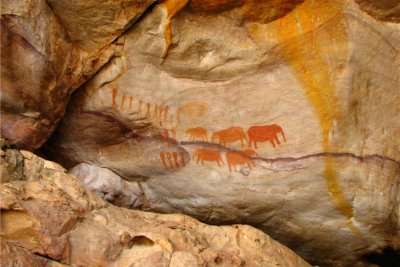 For people who are more into history and knowing the past culture of new places, this might just be that thing that you have looking for. San Rock Art Tour will take you through a journey of unraveling the mysteries of the past and knowing their art and culture by looking at the cave and rock paintings.
You get a chance to peek into the ancient lifestyle of people who lived on this land thousands of years ago.
Further Read: 15 Best South African Cuisines That'll Add A Variety Of Delicious Flavors To Your Next Holiday
Thus The Mountain Zebra National Park is one of the best parks to visit in South Africa. You get to see the endangered animals and other species which can only be found on the mountain landscapes of Africa. Other than that, you get the best possible accommodation and facilities like restaurants and barbeque spots which is hard to find in other such reserves. العاب بتكسب فلوس So if you ever plan to go on a vacation in South Africa, make sure you go to this wonderful park which undoubtedly is one of the best places to explore.
---
Looking To Book A Holiday Package?
Book memorable holidays on TravelTriangle with 650+ verified travel agents for 65+ domestic and international destinations.
---
Comments
comments