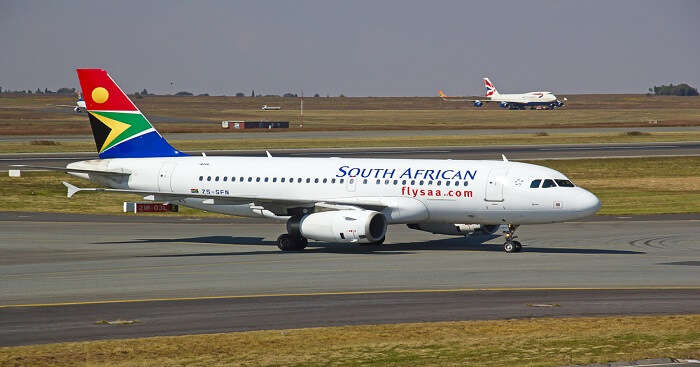 South Africa is known as one of the many jewels of the Dark Continent. Tourist visits this nation to explore the beauty of African scenery. The view of the golden savannah and stunning beautiful deserts will make any tourists to this destination fall in love with this place. The Airports in South Africa supports in managing the high footfalls of tourists from different parts of the globe visiting to explore the beauty of this destination. In the last 10 years time there is a dramatic increase in the volume of air transport in South Africa. Major airports in South Africa proved to be efficient in managing the passenger rush successfully.
Best Airports In South Africa
For foreign travelers to South Africa, it is important to know the list of international airports in South Africa to book easy flights on the desired date. There are selected few international and national airports in South Africa which needs a mention for its history and service. Scroll down and check the list of 8 popular airports of South Africa serving passengers with complete dedication.
1.Oliver Tambo International Airport:
Oliver Tambo International Airport holds the No 1 position in the list of biggest airports in South Africa. This airport is situated in Johannesburg, South Africa. Apart from being the biggest Airport, this is also the busiest one in Africa. In the year 1994, it was renamed as Johannesburg International Airport. Previously the airport was known as Jan Smuts International Airport and it was named after former Prime Minister of South Africa.
Distance from City: 6.6 KM
Must Read: Your Guide To A Tryst With Boulders Beach In South Africa
2.Cape Town International Airport:
Another famous airport of Africa is Cape Town International Airport and it takes just 20 minutes to reach to this airport from the Business hub, Cape Town. Almost 8.9 to 9.2 million passengers use this airport annually. This airport is the second busiest Airport in Africa. It was in the year 1954 when this airport started operation and it is no doubt the best replacement of the previous airport of Cape Town, Wingfield Aerodrome. Passengers here get the facilities of both Domestic and International Terminals. This airport not only has direct flights to Johannesburg and Durban but also passengers can take get direct flights to other countries of Asia and Europe from this airport.
Distance from City: 17.7 KM
Suggested Read: Best Waterparks In South Africa – Get A Little Splashy & Live The Childhood Dream!
3.King Shaka International Airport:
From Durban, King Shaka International Airport is just 30 km away. This airport is located at La Mercy to the north of Durban City. It just 7 years time this airport developed hugely and now it made its entry in the list of top international airports in Africa. The airport started passenger serving in the year 2010. As per reports, this airport is capable to manage nearly 5 million passengers every year.
Distance from City: 32.9 KM
4.Port Elizabeth International Airport:
This popular airport started its operation in the year 1929 and it is known as "Ten Minute Airport. From the central business district of Port Elizabeth, South Africa, it takes just five minutes to reach to this aerodrome. The terminal buildings, runways and the building for air traffic control were constructed in the period 1950 to 1955 and officially the airport was opened to the public in the year 1955. The construction for the extended accommodation for larger aircraft as well as the departure terminal started in the year 1973. The work got completed in 1980 and the terminal was opened to the passengers in that year. Nearly 60000 scheduled flights and 800 cargos are handled by this airport authority. Per year almost 2.0 million passengers use this airport.
Distance from City: 5.2 KM
Suggested Read: Everything You Need To Know About Moses Mabhida Stadium In South Africa
5.Lanseria International Airport:
It is one of the privately owned airports in South Africa, managing departure and arrival of international flights. This airport is located at the north of Randburg and Sandton. As already mentioned it's a privately owned airport, it was born being the brainchild of two pilots from Pretoria. There were Abe Sher and Fanie Haacke. The land on which the airport was constructed was taken on 99-year lease starting from 1972. After getting released from Jail, Nelson Mandela traveled via this airport to Johannesburg. In 2017 the airport authority declared about their expansion plan and entered into talks with Air Namibia, Air Mauritius, Kenya Airways, and Air Botswana for flight servicing.
Distance from City: 54.7 KM
Suggested Read: Johannesburg Nightlife: 10 Spots To Enjoy The Groovy South African Nightlife
6.Kimberley Airport:
This is a domestic airport which is located in The Northern Cape region. It serves daily domestic flights in South Africa to Cape Town Airport as well as O.R Tambo Airport of Johannesburg. This Airport service is mostly availed by the business travelers. The runways are of 46 meters width and 3 kilometers long. There are many landmark areas in Kimberley and its surrounding which are explored by visitors. The airport is 10 km away from the center of the city. More than 170,000 passengers are managed and transported annually by the airport. It is one of the notable domestic airports in South Africa.
Distance from City: 9 KM
Suggested Read: 5 Enchanting Castles In South Africa You Will Not Want To Leave From
7.Kruger Mpumalanga International Airport:
This airport is located at Mbombela (Nelspruit) which is known to be the gateway to one of the most iconic global game reserve, the Kruger National Park. The airport started its operation in the year in October 2002. More than 260000 passengers are served by this airport annually. Kruger Mpumalanga International Airport acted as a key player for boosting the tourism industry here in this province of South Africa massively. It is having a passenger capacity of 600000 annually with some expansion plans in the coming time. The terminal of the airport is designed based on African theme across 7350 square meters of floor space.
Distance from City: 27.5 KM
Further Read: 15 South African Cuisines That'll Add Many Delicious Flavors To Your Next Vacay!
The above mentioned airports of South Africa are known for offering the best services to the passengers both national and international. So, on your next trip to South Africa make sure to enjoy the impeccable service at these airports. The international and domestic airports in South Africa are providing the needed support in making transportation easy for the travelers.
Frequently Asked Questions About Airports In South Africa
How many airports are there in South Africa?
In South Africa, there are over 90 airports. This list includes both international and domestic airports. Most of the biggest airports in SA are owned by the Airports Company of South Africa.
How many international airports are there in South Africa?
There are 23 airports in South Africa.
Are there any accommodation facilities available near the airports of South Africa?
Yes, South Africa has several airports and accommodation facilities for passengers would be available near the airports.
Which is the main airport in South Africa?
O.R. Tambo International Airport is considered as the main, biggest, and the busiest airport in South Africa. It is located in the city of Johannesburg, which receives over 21 million passengers per year.
Which city of South Africa has the maximum number of airports?
Being one of the biggest cities in South Africa, Johannesburg has the maximum number of airports. Johannesburg has 3 important airports in the country. These are Grand Central Airport, Lanseria International Airport, and O.R. Tambo International Airport.
How many airlines of South Africa are connected to India?
Presently, there aren't any direct flights connected to India from South Africa. Before 2015, SAA was the only airline in South Africa which was directly connected with India. But now the SAA airline comes to India via Abu Dhabi.
What are the best airlines in South Africa?
South Africa owns several airlines that are connected with countries like England, India, and the USA. Some of the best airlines of South Africa are South African Express, South African Airways (SAA) and Comair.
Can I get Indian food in the flights of South Africa?
Generally, the airlines operating from South Africa do not provide Indian meals.
---
Looking To Book A Holiday Package?
Book memorable holidays on TravelTriangle with 650+ verified travel agents for 65+ domestic and international destinations.
---
Comments
comments