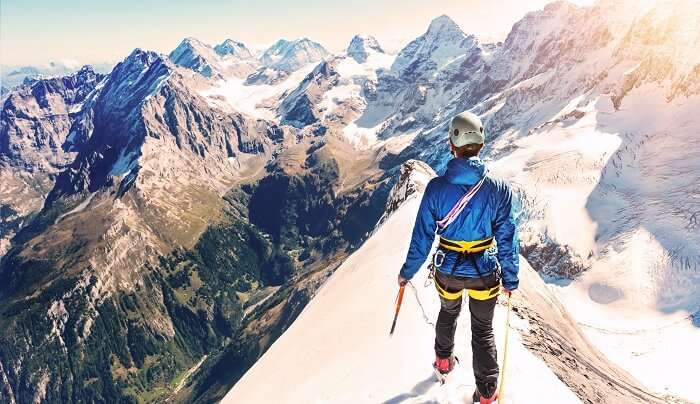 Uttarakhand is one of the most beautiful states of the Indian subcontinent. The place is full of picturesque tourist spots and its magnificence is boundless. The state lies in the north-eastern part of India and is full of mountains, valleys, rivers and many more scenic places. The place is a favorite spot for tourists and people from all over India as well as the world which is why they visit this place to spend their vacations. Lots of activities can be done while being in Uttarakhand like river rafting, climbing, mountaineering, etc. The most difficult and life-changing activity here is mountaineering. If you are a mountaineer and love to summit different peaks then you must try mountaineering in Uttarakhand. It will be a different experience altogether.
Best Time For Mountaineering In Uttarakhand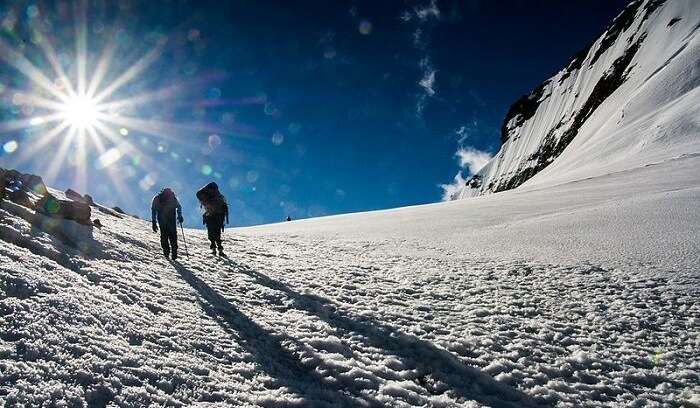 If you are planning to visit Uttarakhand for mountaineering then winter can be the best time to opt for it. This time, the whole place is covered with snow and one can indulge in various things to do. Visiting the place at the right time will help you in cherishing good memories and have a memorable experience of visiting such a grand place. If we take the words of expert mountaineers in concern, then the best time to visit Uttarakhand is before December because there will be less risk of landslides and snow storms. People buy expensive tickets so that they can experience the scenic beauty of the mountains and valleys, so the selection of right time is very important or one can miss some of the beautiful aspects of the mountains of the Uttarakhand.
Must Read: Fasten Your Seat Belts For A New List Of Unexplored Places In Uttarakhand
8 Spots Mountaineering In Uttarakhand
Due to the close proximity of Uttarakhand to mount Everest, the place is a favorite for all the tourists from all over India. Here are some of the best mountaineering spots in Uttarakhand:
1. Nanda Devi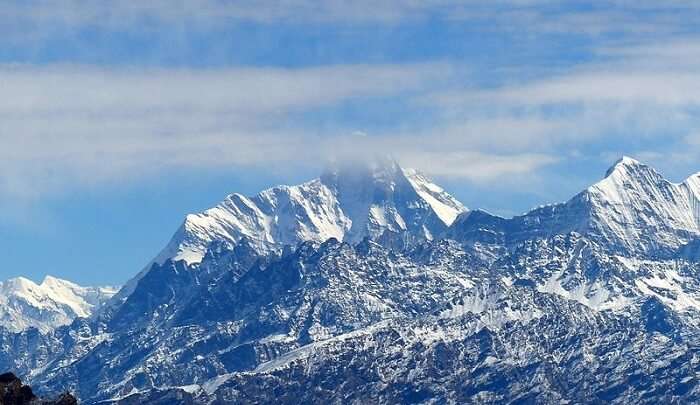 Nanda Devi hill is located in the Garhwal region of the Himalayas. Altitude of this place is 7816 mt. Mountaineering lovers can visit this place from May to September. Tourists can also explore the Nanda Devi Sanctuary which is a protected place due to its vicinity to the Himalayas. This is the second highest peak of India. Chamois, Pithoragarh, and Bageshwar districts are close to Nanda Devi hills.
Location: Garhwal region, near the border of Pithoragarh, Bageshwar and chamois districts.
How to reach: one can take flight to Pithoragarh airport, and after that by bus or car.
Suggested Read: Top 44 Amazing Places To Visit In Uttarakhand In 2022
2. Gaumukh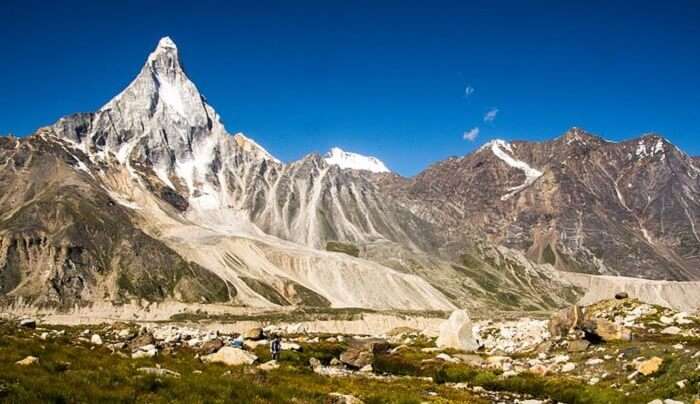 Gaumukh is one of the major spots of attraction for tourists and mountaineers because this is the source of river Ganga. It is 18 km away from Gangotri. This is the source of Bhagirathi river from where Alaknanda river flows to Indo-Gangetic plains. The place called Gaumukh is the origination point of the river Ganges and the river Bhagirathi. Visitors can visit this place as a religious shrine.
Location: Gangotri
Suggested Read: 19 Places To Visit In Uttarakhand This Winter 2021-22
3. Panchachuli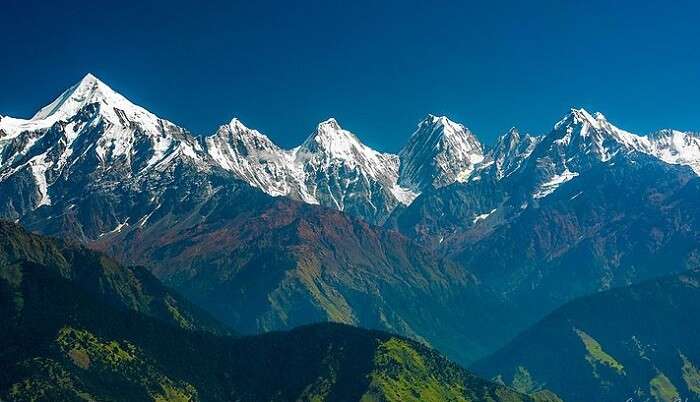 Panchachuli is the group of five Himalayan peaks. They lie in the eastern Kumaon region. This peak was named after five Chulis of Pandavas. The height of these ranges is 6334-6904 mt. Months of April, May, September and October are best for the mountaineers and tourists. Panchachuli 2 is the highest peak of all the five peaks. The beauty of the peak is increased by the presence of deodar trees.
Location: Kumaon region
How to reach: One can take flight to Pithoragarh and cover the rest of the distance by bus or car.
Suggested Read: 6 Exotic Villas In Nainital To Let You Be In Touch With Nature In A Luxurious Way In 2022!
4. Om Parvat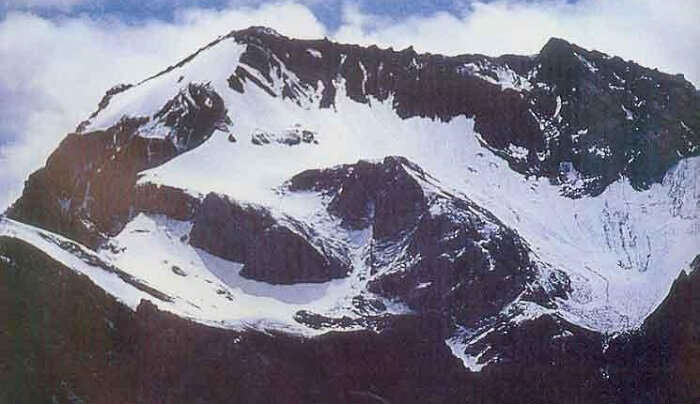 The name of this peak is derived from the Hindu pious word "om". The symbol of om can be seen on the peak and the place is a favorite tourist spot for the mountaineers and tourists. This peak comes in the way of Kailash Mansarovar. Sightseeing of lakes is another fantastic thing which a mountaineer can do while climbing the om Parvat.
Location: Kailash Mansarovar
How to reach: One can take flight to Pantnagar airport and cover the rest of the distance by bus or car.
Suggested Read: 13 Fabulous Places To Visit In Pauri For Your Next Adventure In Uttarakhand
5. Trishul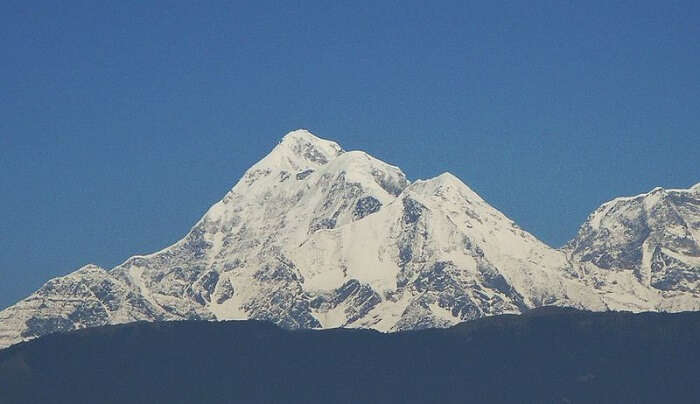 The Trishul peak lies in the Kumaon region and have an altitude of 7122 mt. The district of Bageshwar is close can expedition of mountaineers can be started from this place. One of the favorite winter spots in Uttarakhand is Trishul peak 1, 2, and 3. Skiing can be done here and the place is famous for skiing.one can find the Roopkund lake at the foothills of this range, which is also known as the mystery lake.
Location: Bageshwar district
How to reach: One can take flight to Pithoragarh airport and cover the rest of the distance by bus or car.
Suggested Read: Camping In Uttarakhand: Best Spots To Treat The Adventure Junkie In You
6. Neelkanth Peak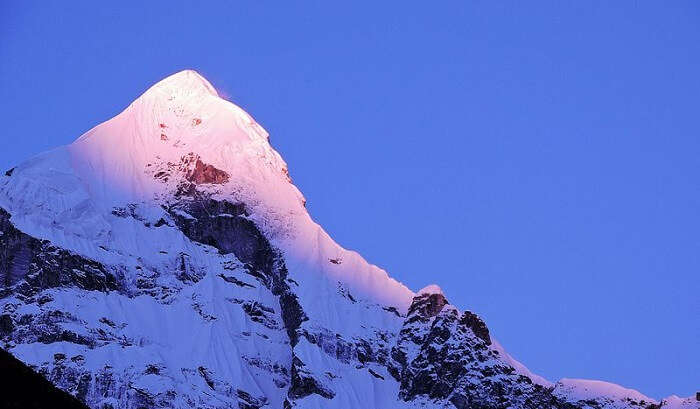 The place is famous with the name of queen of Garhwal. One can view his beautiful place from Badrinath and the exquisite beauty will be fantastic for a tourist or a mountaineer. While mountaineering, mountaineers can get acquainted with a number of flora and fauna. It is based at an altitude of 6597 mt. The place is visited by pilgrims apart from mountaineers because of the pious spots.
Location: Garhwal region
Suggested Read: A Guide To Uttarakhand In March: Plan Your Exploration For Unlimited Memories
7. Chaukhamba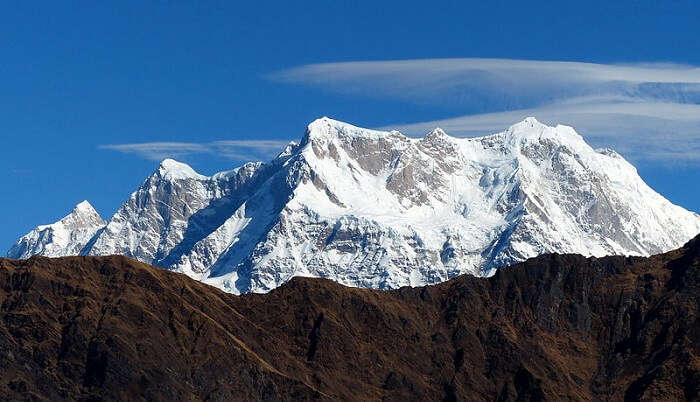 The Chaukhamba is a part of Garhwal glaciers which has 4 peaks of altitude 7138 mt, 7088 mt, 6995 mt, and 6854 mt. the highest peak lies above the Gangotri glacier. The beautiful view of the Chaukhamba can be taken from Guptkashi and Vasuki tal. The view of these peaks mesmerizes the viewers. The month of June to September is the best time for the trekkers, mountaineers and tourists to visit this place. The Shivling peak must not be missed while an individual is going to visit Chaukhamba.
Location: Garhwal region
Suggested Read: Kedarkantha Trek: A Detailed Guide About Everything You Should Know!
8. Bhagirathi Peak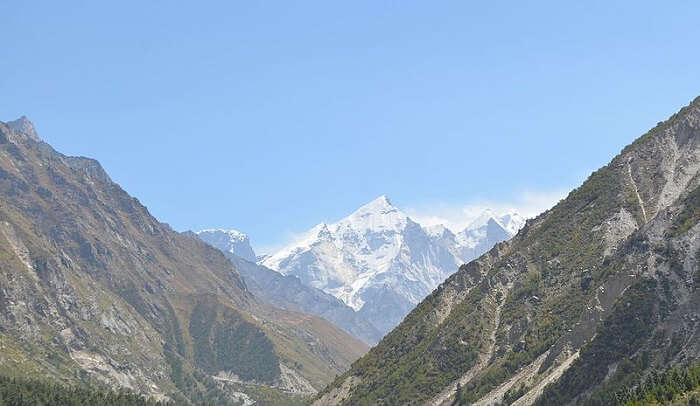 The Bhagirathi peak comprises of Bhagirathi peak 1, Bhagirathi peak 2, Bhagirathi peak 3 of altitudes 6856m, 6512m, and 6454m respectively. They are the part of Garhwal Himalayas. If an individual is planning for mountaineering in Bhagirathi peak, then can also visit the Gaumukh where Ganga River originates and Gangotri glacier ends. Mountaineers can start their trip from Joshimath through Badrinath and Mana road. Month of May to September is the best time to climb this beautiful place.
Location: Garhwal region
How to reach: Take bus to Badrinath or car
Suggested Read: 9 Homestays In Haridwar That Travelers Must Consider Staying At In 2022
Permits
Many of the mountain peaks in Uttarakhand are very risky and in close proximity to the international borders. You need to carry your original documents with you so that you can show it at the time of identification or verification. Many times, you need to take permit from the higher officials to visit some of the places that are risky or in adverse areas. That's why permit is required at that point of time.
Tips For Mountaineering In Uttarakhand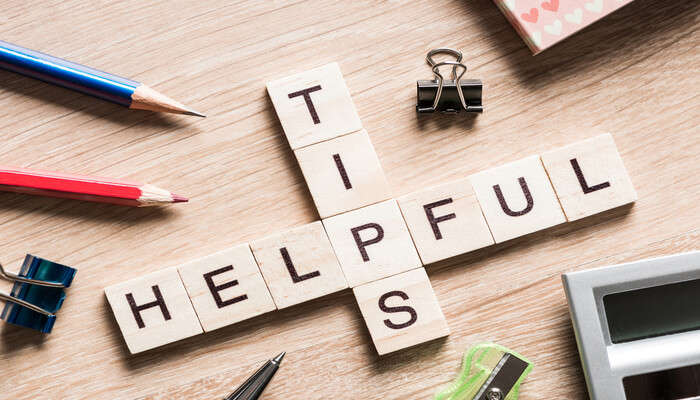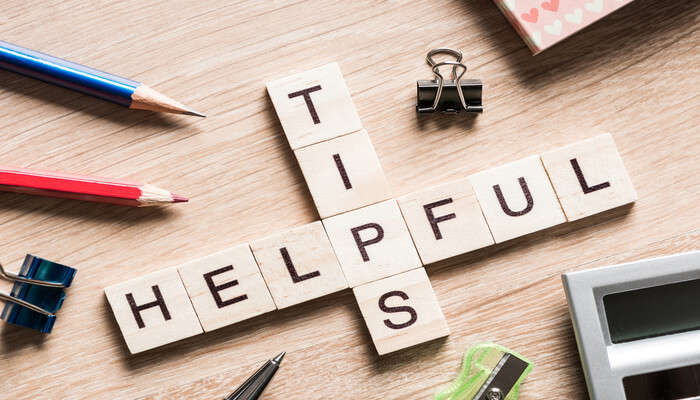 There are some important tips which one should keep in mind while preparing for mountaineering in Uttarakhand. They are:
Pack all the important and essential things with you so that they can aid you at the time you need them.
Get you health checked by any medical practitioner before going on the trip.
It is better to go in the company of friends or family as it will lessen the risk and other threats.
Keep dry fruits, nuts, snacks, chocolates and other food materials so that you can take them from time to time to maintain your energy level.
Clothes are very much important for an individual especially when he is planning for a trip to Uttarakhand.
Suggested Read: Trekking In Garhwal: A Handy Guide For Adventure Junkies To Conquer The Highest Peaks!
What To Pack?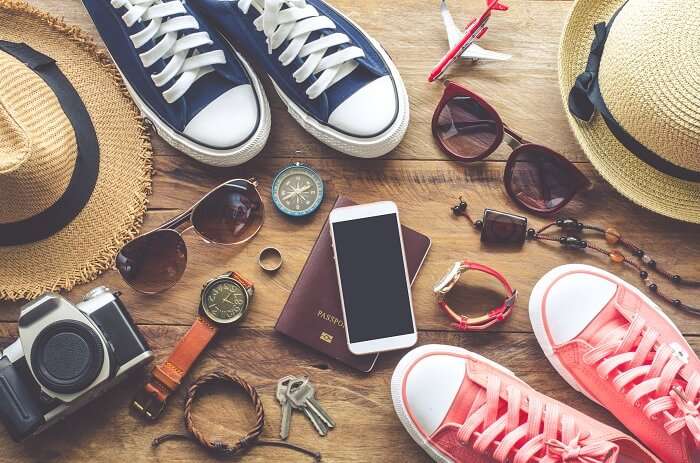 Planning to visit Uttarakhand for mountaineering and other adventures, one must not forget to pack some of the essential things which can help us on the way and at that place too. They include:
Woolen clothes
Woolen pants
Shorts
Undergarments
Dry foods
Nuts
Chocolates
Socks
Jackets and windcheaters
Maps
Mountaineering equipment
GPS
Insulated mugs
Satellite messenger
Compass
Sleeping pads
Tent built especially for mountaineering
Including all these things, one is suggested to carry other crucial things after taking advice from mountaineering experts.
Further Read: 101 Places To Visit In India Before You Turn 30 – 2022
If you are planning to visit Uttarakhand and indulge in mountaineering, then these are some of the most important and popular spots that you can cover. Make your experience of mountaineering in Uttarakhand safe by practicing some safety measures. So, what are you waiting for? Choose the next peak that you are going to summit and head for a trip to Uttarakhand with TravelTriangle this year.
Disclaimer: TravelTriangle claims no credit for images featured on our blog site unless otherwise noted. All visual content is copyrighted to its respectful owners. We try to link back to original sources whenever possible. If you own rights to any of the images, and do not wish them to appear on TravelTriangle, please contact us and they will be promptly removed. We believe in providing proper attribution to the original author, artist or photographer.
Frequently Asked Questions About Mountaineering In Uttarakhand
What are the best mountaineering spots in Uttarakhand?
Uttarakhand is one of the best places and a paradise for mountaineers. Places like Bhagirathi Om Parvat, Neelkanth peak, and Trishul can be the best peaks for mountaineers to the summit.
How to reach Uttarakhand?
One can reach Uttarakhand by airway or railway. One can take a flight to Pithoragarh airport or Pantnagar airport that is in Uttarakhand. Apart from this, one can also opt for train services as there are several railheads in the state.
What is the best time to visit Uttarakhand for mountaineering?
The best time to visit Uttarakhand can be after March and before December. At the time of winters, snow-capped peaks are charming to watch.
What to pack if you are going for mountaineering in Uttarakhand?
An individual is supposed to take warm and woolen clothes with themselves if planning to visit Uttarakhand for mountaineering. The place is very cold and improper planning can be risky.
Is mountaineering safe in Uttarakhand?
Yes, the place is completely secure with zero life threats, except for the risk of cold weather. Visiting the place without proper planning can be risky so make sure that you choose the month wisely.
What to consider before going on mountaineering?
Mountaineering in the Uttarakhand is full of fun and joy, but a little amount of care should be taken. Visitors are advised to take the advice of experts.
Do you need to carry any safety equipment while mountaineering at Uttarakhand?
Yes, one is advised to carry safety equipment while mountaineering at Uttarakhand. One can take advice from experts so that he can take relevant tools and equipment with himself.
Which is the highest peak for mountaineering at Uttarakhand?
The Bhagirathi and the Nanda hill peaks are highest for mountaineering at Uttarakhand. Mountaineers can have real experience while being at these two highest peaks.
---
Looking To Book A Holiday Package?
---
Comments
comments