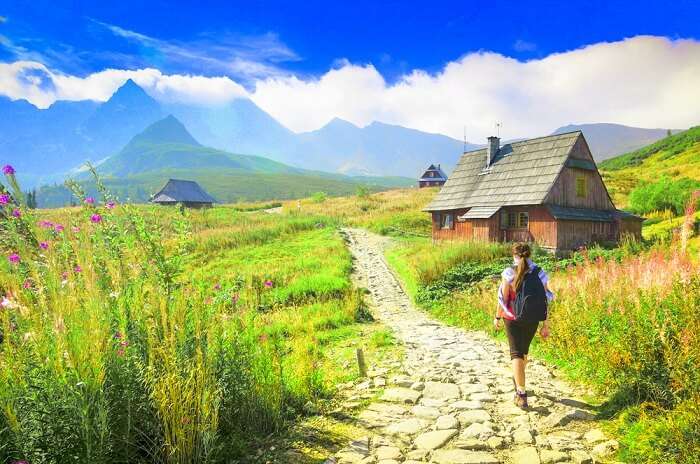 Poland is a country which has always been the favorite place for tourists. There are so many things that attract people from all across the world that the country is packed with visitors all around the year. From famous and historical castles to exquisite beaches and amazing monuments, Poland has everything that a tourist would look in a city to spend some quality time.
If you are planning a visit to Poland with your children and family there are many places to visit which showcase natural beauties of the country as well as the amazing infrastructure. The national Parks in Poland are the ones you must visit if you are looking to spend some amazing time with your loved ones. Poland national parks will not only serve you with its greenery but you will be able to see some wild animals in their natural habitat as well.
8 Best National Parks In Poland
Let's have a look at some of the best national parks in Poland which will help you to decide which ones to visit and which to skip.
1. Ojcow National Park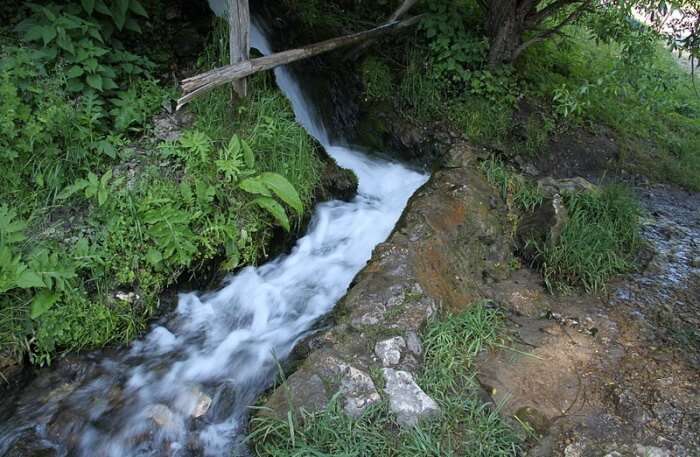 The Ojcow National Park was developed in the 19th century and they have kept and preserved all the new species of plants and animals that were discovered during that time. It is a beautiful park surrounded by long green trees and makes it a perfect place for you to spend some beautiful time. The flora and Fauna in the Ojcow make it so beautiful that the National park is often referred as the "Polish Switzerland". The National Park is established in the huge area of 2145.62 ha and has a regional museum.
Location: Ojców 9, 32-045 Sułoszowa, Poland
Timings: Open 24 hours
Entry Fee: Free (Parking is paid)
Must Read: 11 Things To Do In Poland That Will Make You Go Gaga Over Its Beauty!
2. Tatra National Park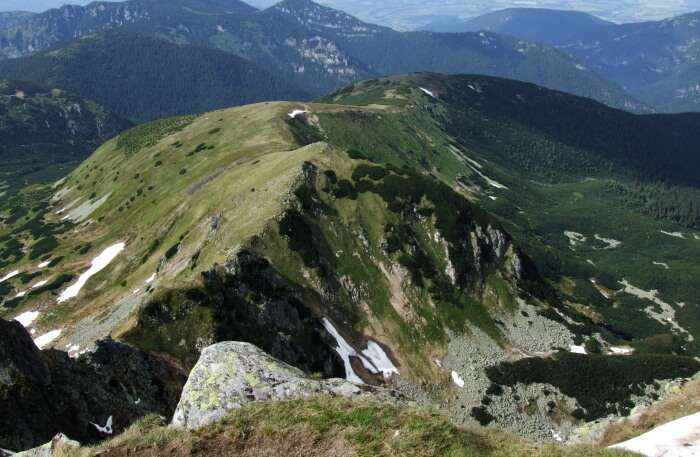 Located in the Tatra Mountains in the Tatra country, the Tatra National Park is one of the best parks and one of the most visited Parks in Poland which offers some eye-filling natural beauties to its visitors throughout the year. This national park was founded in the year 1954 and contains 650 caves that are open to public viewing. This is going to be one of its kind experiences for you and your family for sure. It has some beautiful waterparks that are as high as 70 meters which are worth watching.
Location: Kuźnice 1, 34-500 Zakopane, Poland
Timings: Open 24 hours
Entry Fee: INR 6300 per person
Suggested Read: 8 Best Theme Parks In Poland Where You Can Jump In Joy & Chill For Hours!
3. Bialowieza National Park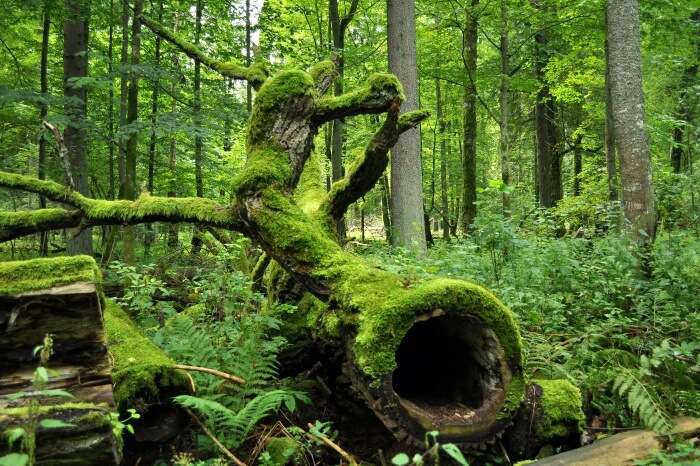 The Bialowieza National Park is one of the largest and oldest national parks in the world. It is huge and spread in the area of around 105 Km square. It is one of the most visited National Parks in Poland and records around 120,000 to 150,000 tourists annually which is incredible. The forest is a home to 800 European Bison and you can see some them while on the tour to the National park. There is a hotel and a restaurant located in the park where tourists can stay overnight and passing tourists can have refreshments as well. Overall an amazing place to visit with family.
Location: Park Pałacowy 11, 17-230 Białowieża, Poland
Timings: Open 24 hours
Entry Fee: INR 5400 per person
Suggested Read: 8 Tranquil Attractions That Make Poland In Winter Looks So Magnificent!
4. Kampinos National Park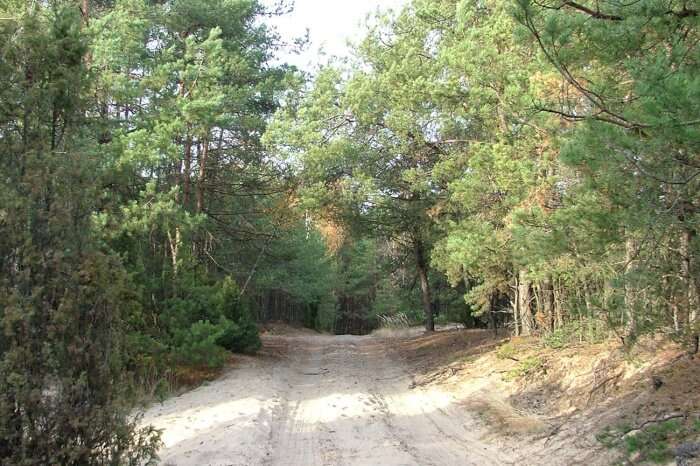 Located in the east-central Poland, the Kampinos National Park was created in the year 1959 and covers a total area of 407 square kilometers. The Park comes in the UNESCO's list of biosphere reserves. The Pine trees in the forest that covers 70% of the park makes it very beautiful and soothing to eyes. Since, Kampinos is located in the biggest river junction in Poland, here the valleys of 5 rivers meet together which is a beautiful sight. There are around 16000 species of animals here out of which consist of insects and birds.
Location: Izabelin C, Poland
Timings: Open 24 hours
Entry Fee: Free
Suggested Read: Christmas in Poland- Top 10 Places to Must Visit Before The Vacation Ends
5. Karkonosze National Park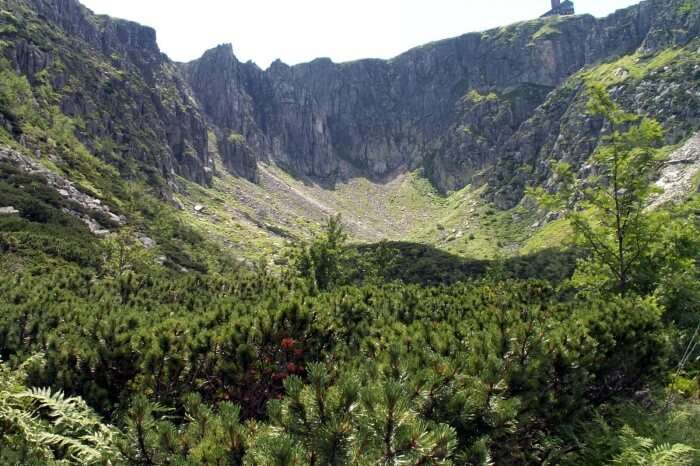 It is a national park in the mountains of Karkonosze in the south-western Poland and shares the border with Czech Republic. This beautiful National Park was created in the year 1959 and today it is spread in the huge area of 55.76 square kilometer. Around 33.80 square kilometer of the national park is filled with forest which covers almost 70% of the total area. One of the major attractions of this park are mouflons which have been brought here at the beginning of 20th century and a lot of people come here to watch it. There are around 100 birds living in the park and it feels wonderful to watch them in their natural habitat.
Location: Chałubińskiego 23, 58-570 Jelenia Góra, Poland
Timings: Open 24 hours
Entry Fee: INR 108
Suggested Read: 15 Best Places To Visit In Poland For A Fun European Vacay
6. Bieszczady National Park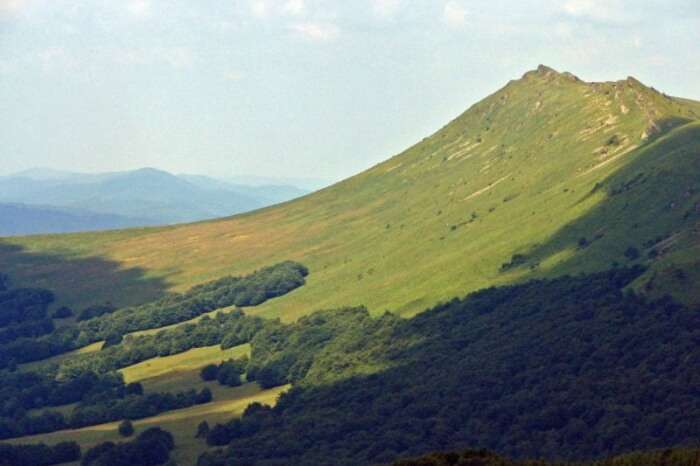 Bieszczady National Park is the third largest Park in Poland and is undoubtedly one of the best too. It is located in the extreme south-west corner of the country and shares border with Slovakia and Ukraine. The park was created in the year 1973 and covers 292 square kilometre of land filled with a large numbers of flora and fauna which is worth watching. The animals here roam freely in their natural habitat which is why it attracts people from different parts of the world. There are bears, wolves, wild cats and many other endangered species in the forest of this National Park. There are various birds species as well which that enhances the beauty of this place.
Location: 38-713 Ustrzyki Górne, Poland
Timings: Open 24 hours
Suggested Read: 10 Best Places For Shopping In Poland Which You Will Fall In Love With In 2022
7. Słowiński National Park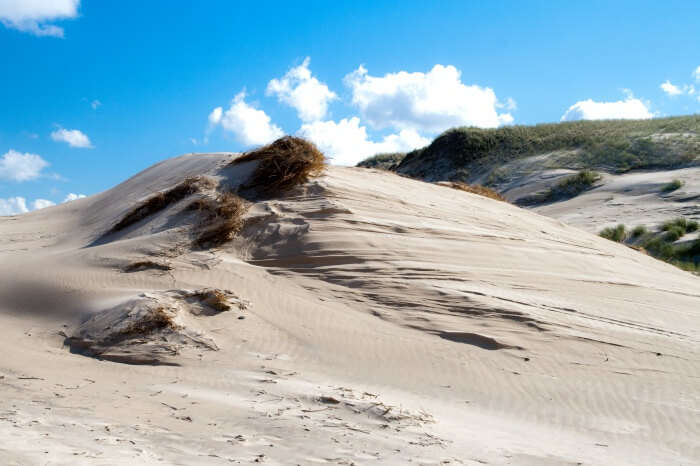 Slowinski national park is known for its Baltic coastline. The huge shifting sand dunes by wind will leave you mesmerized. In this national park there are large numbers of peat bogs and swamps which serves as the wetland for many bird species. These bird species includes cranes, herons, ospreys and white tailed eagle. This entire park has been included in the world network of biosphere reserve by UNESCO. The pride of this park is the largest stretch of moving sand dunes in Europe. This place is perfect for bird lovers as they will find a wide range of bird species to see.
Location: National Parks. Szlak Czerwony | Leba, 84-360, Poland
Timings: Open 24 hours
Entry Fee: INR 3935 for a private tour
Suggested Read: What Makes Malbork Castle In Poland A Must Visit Attraction For The Tourists?
8. Babia Góra National Park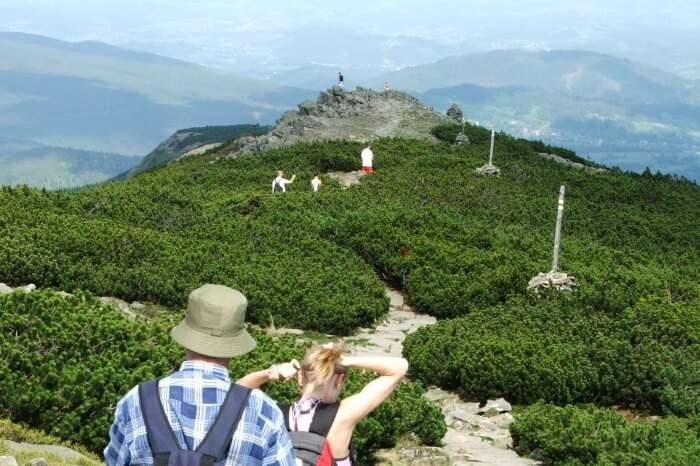 In the list of 23 National parks located in Poland, the Babia Gora National Park is one of them which is located in the Southern Part of the country and shares its border with Slovakia. Different species of animals such as deer, lynx, wolves and bears are found in the deep forests of Babia Gora and also some of the rare unique species of beetles are found as well. There are 105 species of birds available that include woodpeckers and eagle owls. The park is small in size as out of total area of the park which is 33.92 square kilometres, 31.98 square kilometres is occupied with deep forests. The National Park was created on 30th October, 1954 and whatever area it has, gives total satisfaction to the visitors in terms of peace and adventure.
Location: 34-223 Zawoja, Poland
Timings: Open 24 hours
Entry Fee: INR 90
Further Read: Paragliding in Austria: Head to these amazing destinations in the heart of Europe!
If you are bored of the chaos of the city and if you are a nature lover who wants to take a break from your mainstream routine life, head to the above-listed national parks of Poland to experience something amazing and different. The memories you will build here will remain with you forever. So, plan a trip to Europe to get these memories asap!
People Also Read:
National Parks In Belgium National Parks In Germany National Parks In Netherlands
---
Looking To Book An International Holiday?
Book memorable holidays on TravelTriangle with 650+ verified travel agents for 65+ domestic and international destinations.
---