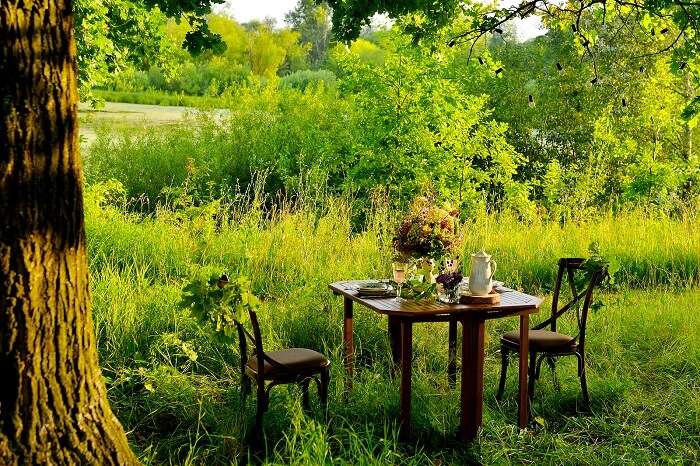 Do you dream of waking up to the sight of a thick green jungle framed by mountains? Or of a place where you could have the sweet chirping of birds greet you in the morning rather than your irritating alarm clock? And maybe an occasional roar of a tiger far in the dis…..wait, what?
Well, the new Lebua Corbett set right at the edge of the Jim Corbett National Park will offer you all that, and much more!
What Lebua Corbett Offers
Opening this weekend, this new addition to the park will give you every creature comfort you could want! The 44 lavish rooms and suites will each have its own garden, a share of the mighty forest, and a sprinkle of the stunning mountain views for you to enjoy with a cup of tea and a hearty conversation with loved ones.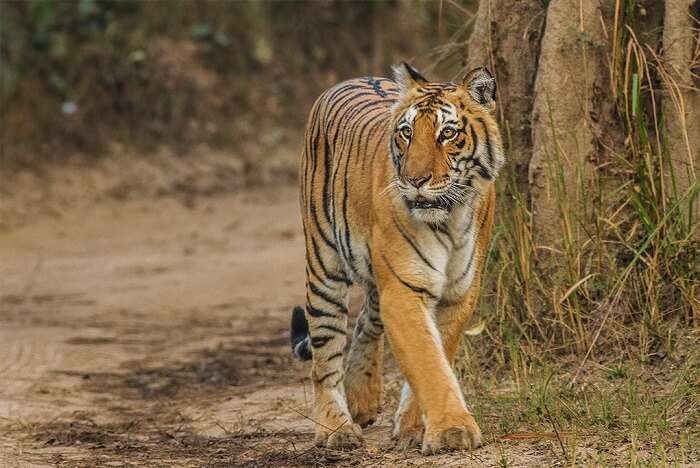 Suggested Read: 30 Resorts In Jim Corbett For 2022 That Are Definitely A Class Apart
There'll also be complimentary wi-fi, but then who wants that when you have such magnificent views before you, and the chance to interact with the wilderness unlike anywhere else!
You can also indulge in a luxurious steam and spa therapy, chill in the jacuzzi, or take a dip in Lebua's infinity pool. And if you need some alone time with your partner, you can let your kids have a gala time at the on-site kids' activity center. Enjoy a drink or two at the other-worldly bar, and watch the mesmerizing hues of the sunset while having dinner at the multicuisine restaurant Azarak. You can even opt for a private dinner in your own tree-house or courtyard!
But then you won't come here to stay indoors, will you? You will come here to explore the magical ecosystem surrounding Lebua Corbett and spend your day tracking tigers, clicking birds, or even interacting with elephants and deer over a walking tour of the forest. But the question you might ask is, how to go on about that? Which animals and birds to expect in the park and where to spot them?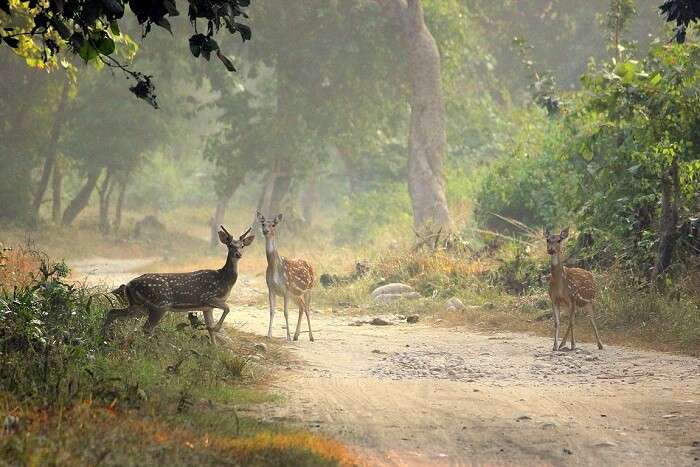 Guess what! Lebua can help you out with that as well! You can brush up your wildlife sighting and photography skills with a workshop organized by Lebua staff right before you head out. They can even arrange a mountain biking, horse riding, or village tour for you once you're done and dusted with a safari.
Further Read: Taj Mahal Palace Hotel Is Now Ranked Highest Among Global Legendary Hotels
Essentially, lebua's is your all-natural abode in the jungle, but with all the luxuries you could possibly want in life! What better place to be in for a relaxing getaway with friends and family where the worries of work don't follow you? Just set everything aside and book yourself a fantabulous trip to Jim Corbett where the luxuries of Lebua shall spoil you for life!
People Also Read:
3 Days In Clarissa Resort Jim Corbett Jim Corbett Wildlife Best Hotels In Lansdowne