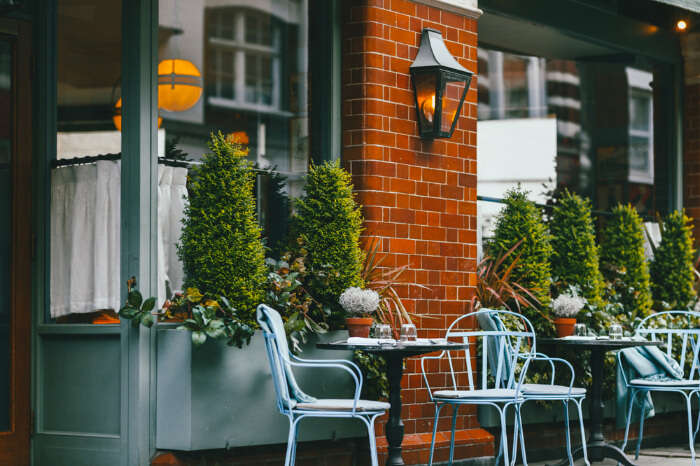 Morning beverages are loved by everyone. Coffee is one alternative which is preferred by most of the people and by almost every New Yorker. In this busy life you need a good start and what is better than caffeine. If you need to survive in this really busy cities, then you need something to keep yourself fuelled. This is why New York cafes are considered as a lifeline to keep the city moving.
10 Best New York Cafes For An Exciting City Vacay
New York is filled with cafes all along the streets and they are warm and cozy. Their items on their menus are delicious and handy to suit the fast moving lifestyle of the city. If you visit New York and want to feel the real vibe of the city, you must spend some quality time at these best cafes.
1. Birch
This is one popular coffee shop and is spread all around the city. This place has a really laid back vibe and has separate places for people who work and want to study. They various types of coffees for different customers. Many types of cappuccinos, lattes and iced coffees are here and they also have many non-dairy options. This sweet and nice café is also a great place to make many friends and get to know more people in this busy city.
Location: 71 W Houston St, NY 10012
Cost for 2: $20
Zomato Rating: 4.0
Must Read: 10 Lavish New York Resorts For Timeless Luxury & Indulgence In 2022
2. Maman
This beautiful café is a perfect place for all the instagram lovers. They have amazing hot chocolates and many lavender-infused drinks which have a perfect balance between herbal and rich flavors. They have cute floral décor cups and rustic décor which will make you spend hours in this beautiful café. They have many different outlets and if you visit this place during weekdays then you might notice some busy people who are just working around in this comfortable café. During weekends you may have to rush a little as this place fills up pretty fast.
Location: 837 Washington St, NY 10014
Cost for 2: $25
Zomato Rating: 3.6
3. Coffee Project
Situated on the busy streets of New York City, coffee project is a really cool and experimental café. They take time coming up with new forms of the classics and they have two popular coffees and they are – Project One and Nitro Coffee. These are deconstructed coffees and if you never have heard about it then you don't need to worry much. The baristas here are friendly and explain the procedure to you in a simple manner and help you make this delicious coffee.
Location: 239 E 5th St, NY10003
Cost for 2: $15
Suggested Read: 10 Best Things To Do In New York For First-time Visitors
4. La Colombe
The main attraction of this place is not the ambience or their innovative styles but the delicious coffee that they serve. They have clean cafes with minimalistic work as people don't come here for their décor but for their coffee. It is the best coffee in New York City and you should not miss it if you are visiting this city. You might find this café really busy especially the SoHo one but the baristas make an effort so that you don't wait too long. They have great draft latte and their drinks are usually complex and flavored.
Location: 400 Lafayette St, NY 10003
Cost for 2: $15
Suggested Read: Clubbing in Manhattan Or Bowling In Brooklyn: Enjoy The Exciting New York Nightlife
5. Ground Support
This amazing café at SoHo is a break from all the hustle-bustle. As the streets are always filled with shoppers or pedestrians and many people who are always running late this is the escape to all of that. They have wooden logs and picnic tables for people who want to have a nice chat or you can use the benches outside the café to sip and have a look at this beautiful city. You will always find people socializing here but you are in a hurry then you can easily pick your order as they have fast service for you.
Location: 399 W Broadway, NY 10012
Cost for 2: $15
Zomato Rating: 3.8
6. Stumptown Coffee Roasters
This café is connected to the Ace hotel and you can order in the café or through the lobby. This brightly lit café is always swamped with different kinds of people like hipsters, tourists, teenagers or professionals. If you have a little time then you should stick around and have a fun time though it might get crowded as they have limited stools available but the coffee here is spectacular. They have really good options and they also offer takeaway cartons of cold brew.
Location: 20 W 29th Street, New York 10016
Cost for 2: $10
Zomato Rating: 4.1
Suggested Read: 10 Best Places To Visit in New York For A Fine Cultural Experience
7. Brooklyn Diamond Coffee
The cold brew here is handmade from Brooklyn and it's delicious. They have great cold brew as it is smooth and refreshing and bottled for you. This neighborhood café has great butter cookies and puddings. They have another outlet in SoHo if you are around that place as they have a friendly atmosphere with wood ceilings and amazing giant murals.
Location: 240 E 54TH St, NY 10022
Cost for 2: $75
8. Sant Ambroeus
Manhattan and Hamptons have many outlets of this amazing café and is a paradise for instagram lovers. This is not only a café but they have a great stand up espresso bar which is worth visiting. Some of the New York's best cappuccinos are here. Many of the victoria secrets models like Gigi and Kendall are regulars here because to the amazing espressos here.
Location: 265 Lafayette St, NY 10012
Cost for 2: $120
Zomato Rating: 4.1
Suggested Read: 10 Best Homestays In New York For The Most Luxurious Staycation!
9. Summers NYC
This SoHo café will give you all the Californian vibes that you need. The décor is filled with all the things California is famous for like coconuts, surfers, surf boards and sunscreen. This little nook of a café is sweet and cozy and gives you great time to relax and have a chat. They have little swell bottles that have palm leafs on it and ready for use. The classic avocado toast and acai bowls are refreshing and delicious. The beans are from Brooklyn and make the coffee smooth and amazing.
Location: 169 Thompson St, NY 10012
Cost for 2: $25
10. Hi-collar
This small café is a Japanese outpost that is available through day and night. This café can accommodate around 10 people and hi-collar is more about the experience. In here they have a variety of beans and many types of brewing method which is chosen by you. You seem a little confused about your order then the baristas can help you out as they are the friendliest ones here. Take your time here as you leisurely sip you coffee and have a great time.
Location: 214 E 10TH St, NY 10003
Cost for 2: $40
Further Read: 20 New York Restaurants: The Culinary Capital Of The World (2022)
These are some of the cafes in the New York City that are worth your time and effort. This city may be known for many things and we are pretty sure that coffee is one of them. So, plan a trip to New York now and taste the coffee that keeps the city alive.