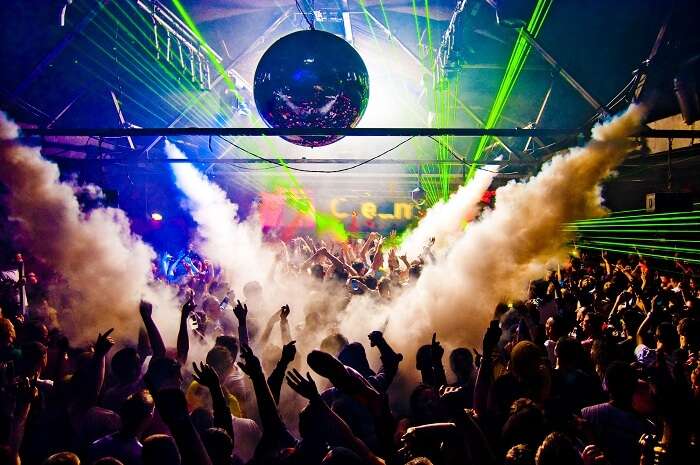 Little do people know of nightlife in Mauritius. It is quite underrated, but lots of fun nonetheless. If you're ready to blend in the intoxicating night vibes, here are the top 10 hotspots of Mauritius to hit.
The nightlife scene of Mauritius shines bright with enticing beach clubs, happening nightclubs, engaging casinos, and laidback lounges. The best pubs and bars stay abuzz with foot-tapping music, grooving crowd and exotic drinks and cocktails. If you are the partying kinds, getting a feel of the happening Mauritius nightlife is a must. And as we elaborate on best hangouts in Mauritius, take your pick and get set to party hard the chic way.
15 Best Places To Enjoy Nightlife In Mauritius
Find the best places to enjoy the nightlife in Mauritius and blend in with the locals. Live life high in these exciting clubs.
Fifty Five Lounge Club
Zoobar
Kenzi Bar
7 Merveilles Restro-Bar
Lambic
Banana Beach Club
C Beach Club
Big Willy's
Casinos In Mauritius
Flying Dodo
The Beach House Bar & Restaurant
The Address Boutique Hotel
Casino Senator
Casino De Maurice
Le Caudan Waterfront Casino
1. Fifty Five Lounge Club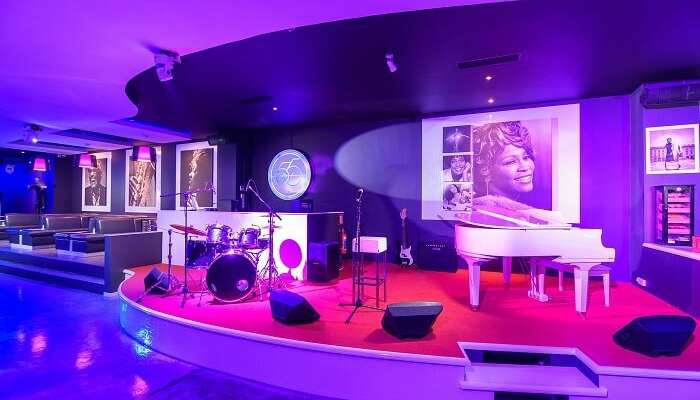 Image Source
The rich décor in violet and red gives this Mauritian nightclub a very inviting look. Life size posters of famous personalities don the walls and dim lighting with pulsating music sets the mood for a fantastic evening. Many international and famed musicians like DJ Fergusan, Think Aloud Band, and Feat DJ Wiky have graced the stage of Fifty Five Lounge Club in the past.
Usual visitors to this club are quite sober. It could be your haunt if you like to party in style while swaying to the entrancing music.
From the menu, make sure to try their Mushroom Brulee and Mezze platter.
Opening hours: 6 pm to 2 am, daily
Location: Grand Baie, Mauritius
To stay updated on the upcoming gigs, follow here.
Suggested Read: 9 Best Hotels In Mauritius For Every Budget
---
Mauritius Holiday Packages On TravelTriangle
Take a break with an exotic holiday in Mauritius. Experience the best of Mauritius with North and South island tours: Inclusive of Hotels, Sightseeing, Transfers, & Meals. Best Prices Guaranteed. Customizable Package & Free Guidance From Destination Experts.
---
2. Zoobar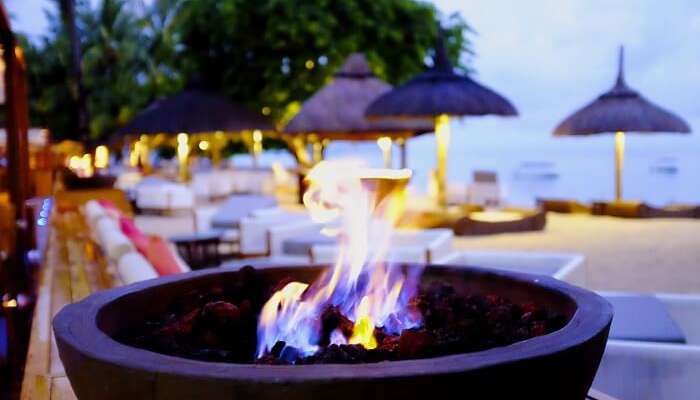 Image Source
Wine, dine, and play! This is the motto at Zoobar. Party hoppers come here to have a laid-back and chilled-out evening. There is no dress or ,conduct code, which means you can just be yourself. The best way to relax here is to grab a glass of chilled beer, even if you are in a mood for a hard drink. It is a crime to not taste their beer!
From the menu, one of the best dishes you should have here is Bouillon Crabes Crab Bouillon. The creamy texture and right amount of spices added to the dish perfectly enhance the crispiness of your beer and whiskey.
Opening hours: 6 pm to 1.30 am, every day
Location: Quatre Bornes, Mauritius
For more info, visit their official website.
Suggested Read: Quatre Bornes: A Hidden Shopping Paradise On The Beautiful Island Of Mauritius
3. Kenzi Bar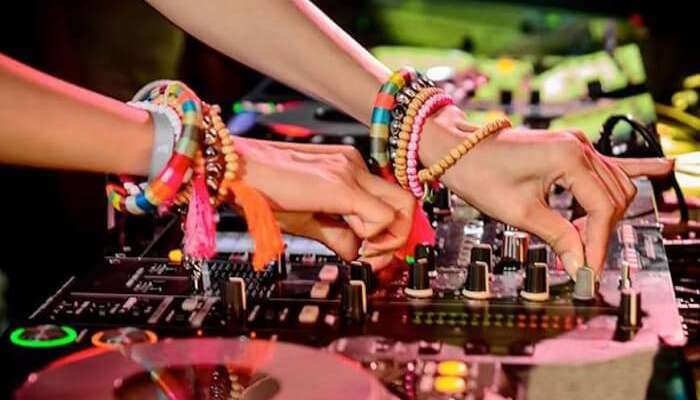 Image Source
Now this is the spot where you can have a truly hippie experience. Wooden furniture, sand floor, cabana style decor, delicious cold drinks and finger-licking finger-food – everything here adds its bit to the inviting and warm ambiance. Music, food, drinks, people, and most importantly, the aura of Kenzi Bar ensures that you can't stay off the dance floor.
The crowd here is mostly open and friendly; neither stuffy nor intrusive. Live dance performances and music acts are added attractions.
Opening hours: 24*7
Location: Avenue Petite Marie, Flic en Flac
Know more about upcoming live performances on their Facebook Page.
Must Read: Mauritius vs Seychelles – Which Honeymoon Destination Wins The Love Showdown?
4. 7 Merveilles Restro-Bar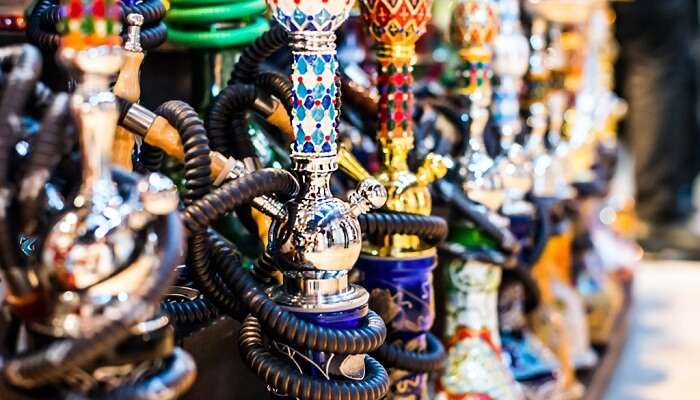 Image Source
The ever-lively ambiance of 7 Merveilles Restro-Bar is its USP. Known for offering shisha, along with colorful drinks and delicious food, the bar's atomic cocktails are a must try. Club them with a premium shisha flavour to enjoy the evening.
It's a quaint little haunt, where swanky hookah sets and colorful coals make for a mesmerizing sight.
Opening hours: 10 am to 3.30 am, every day if the week
Location: Trou Aux Biches, Pamplemousses, Mauritius
Know more about them here.
Suggested Read: Go Crazy Shopping in Mauritius: 10 Places That Offer A Mix of Luxury, Kitschy & Crafty
5. Lambic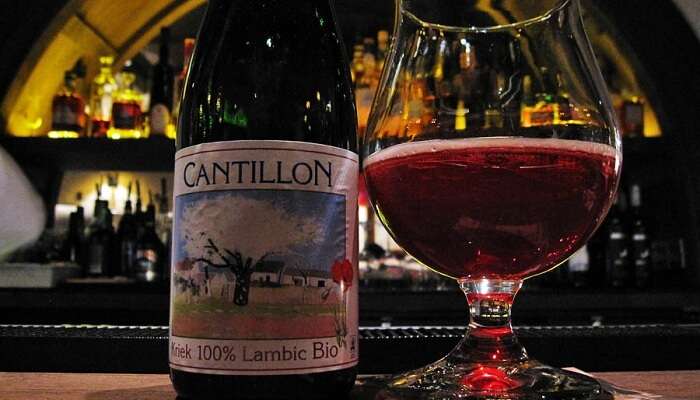 Image Source
If you have a blind, undying love for beer, then Lambic is the place for you. Stocked in a 19th century colonial warehouse, Lambic is gastro pub known for its fresh brews. Lambic boasts of around 70 unique freshly brewed beers. Craft beers include specialties from Belgium, Newark, America, Napa, Germany and Portugal. The ever cheerful atmosphere is enhanced by the fun beer games.
Most of the gentry here will be expats and locals. A tasteful music will never make the lull in your conversation seem awkward. The outside patio, right under the mango trees, sees many people having a chilled drink after a tedious work day. Lambic has slowly but surely emerged out as one of the best nightlife in Mauritius reviews to enjoy your evenings.
PS:
Explore Memorable Tour Packages to Mauritius from India
Opening hours: 8 am till wee hours of the night; every day except Sundays.
Location: At. George Street, Port Louis, North Mauritius
Know more about them here.
Must Read: 20 Best Places To Visit In Mauritius
6. Banana Beach Club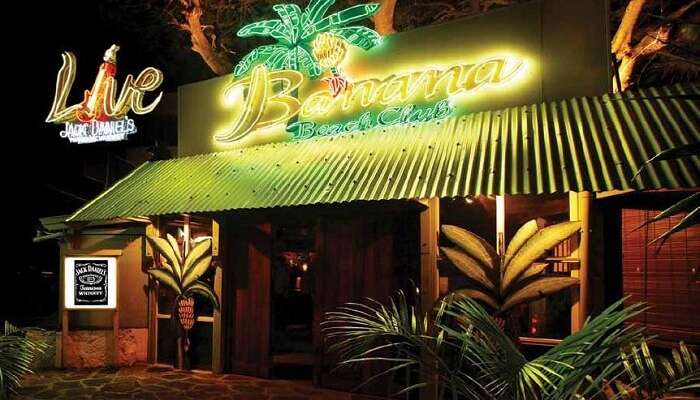 Image Source
Banana Beach Club is a your next-door club, a much celebrated gem of Mauritius' nightlife. Highlight of the decor are the small banana tree structures that never fail to grab attention. Besides, the club is always buzzing with live music, flamboyant interiors and blinking neon lights. Also it is the coolest of all happening hubs of nightlife in Mauritius, as it is frequented by a hep and cheery crowd.
Banana Beach Club is, without doubt, a good pick to eat, dance, and drink to your heart's delight.
P.S. Zanzibar Nightclub, located on the upper level of Banana Beach Club, sees the best of DJ nights on Mondays, Wednesdays, Fridays and Saturdays.
From the menu, try out their Phoenix Beer and cocktails with Jack Daniels in it; it's the stuff you can day dream of.
Opening hours: 10 am till late in the night from Monday to Saturday. 6 pm till 2 am on Sundays.
Location: Grand Baie, North Mauritius
Get to know more about live performances through their Facebook Page.
Suggested Read: 10 Handpicked Resorts In Mauritius For A Romantic Escapade In 2019
7. C Beach Club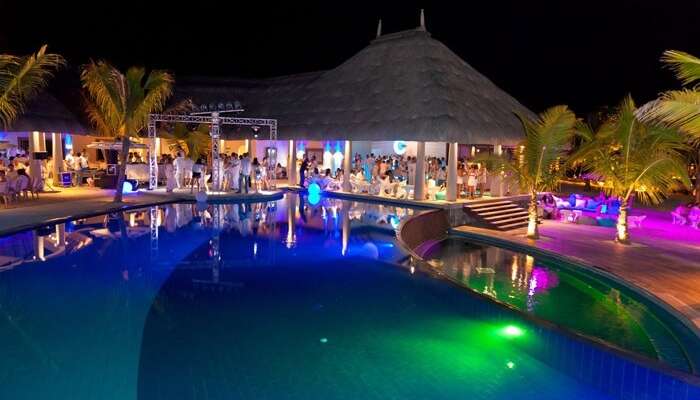 Image Source
The first beach club in Mauritius, C Beach Club is the playground for the classy and elegant. Always brimming with chic music, the club has perfect ambiance to let the cocktails keep coming, without giving a damn. Occasional international DJ nights draw in the most crowd here. Sometimes, people stay back celebrating the Sunday night gigs and leave after having the scrumptious Sunday brunch in the morning. Do, visit to experience the best nightlife in Mauritius here.
It is the top choice for international events and important meets in Mauritius.
From the menu, relish the finger licking food and enjoy the classy beverages. Also, ask the bartender to throw in some atomic cocktails for you.
Opening hour: 10 am to 11 pm from Monday to Thursday. 10 am to 2 am from Friday to Sunday.
Location: Domaine de Bel Ombre
For special booking, contact them here.
Suggested Read: 10 Things to do on your Mauritius Honeymoon
8. Big Willy's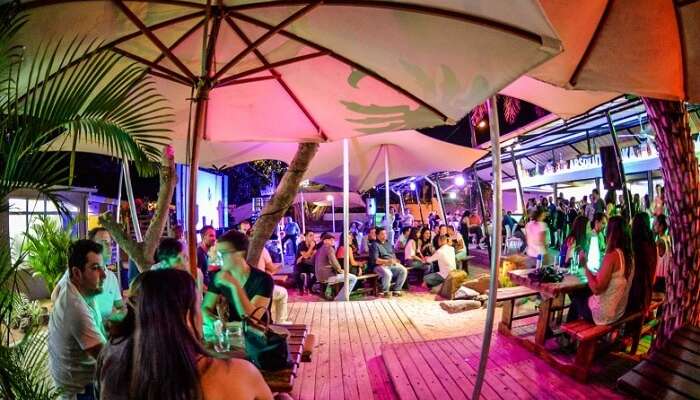 Image Source
Big Willy's is a big sports bar, night club, restaurant, and beer garden. The big screens and surround sound system have the sports fans thoroughly covered and pleased. Its manicured garden, boardwalk and pleasant umbrellas give a nice feel to alfresco area. Plus it's quite spacious to accommodate a fairly huge crowd. Don't miss out on this place if you wish to get the best of nightlife in mauritius island!
Big Willy gives a slightly different-chilled out, casual, cozy and laidback-image of the glittering Mauritian nightlife.
From the menu, their beer and steak combination is the perfect meal for most guests. Further, a huge beer assortment and an extensive menu cover a variety of palettes.
Opening hours: 10 am to 10.30 pm from Tuesday to Thursday. 4 pm to 5 am from Friday to Saturday. Sundays and Mondays are usually close nights for them, until there is some special occasion.
Location: Tamarin Bay, West Mauritius
Know more about them through their Facebook Page and official website.
9. Casinos In Mauritius
Gambling is legal in Mauritius! Yes, it is one of those global destinations, where you can dab in endless games of American Roulette, Blackjack, Oasis Stud Poker, Baccarat, Wheel of Fortune, Keno, Pai Gow Poker, Craps, and Slots without thinking cops.
Try your luck in evening jackpots; play a game of Bingo, or two, and have loadsa fun. But make sure you don't end up spending all your money. Two of the best casinos in Mauritius are:
a) Le Grand Casino De Domaine Les Pailles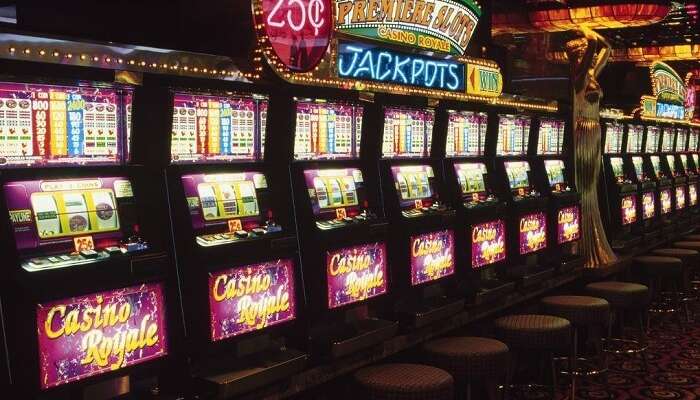 Image Source
Opening hours: 8 pm to 4 am from Monday to Saturday. On Sundays, it is open from 2 pm to 4 am.
Location: Pailles, Mauritius
Get updates here.
b) Flic En Flac Casino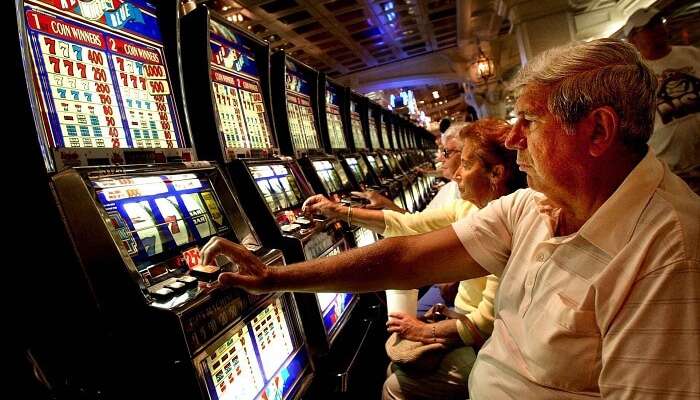 Image Source
Opening hours: 9 pm to 3 am from Monday to Saturday and 10 am to 3 am on Sundays.
Location: Pasadena Building, Flic en Flac, Mauritius
Know more about their special nights, here.
10. Flying Dodo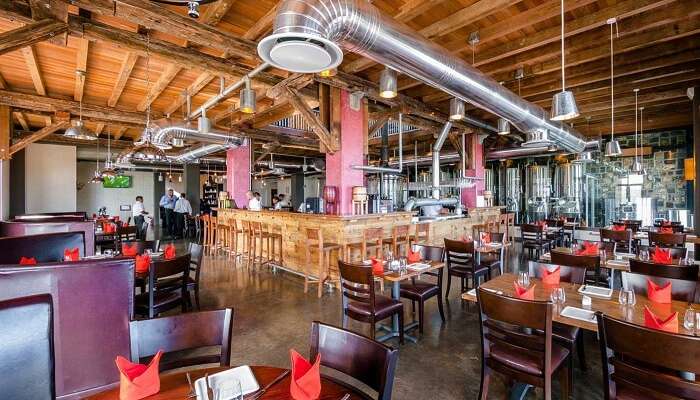 Image Source
Flying Dodo, the first microbrewery in Mauritius, has recently been opened by Lambic. Do visit to take in the aroma of beers and berries to witness the best nightlife in Mauritius. From the menu, the crispiness of various beers can be very well enjoyed with beer-battered fish and chips, in a newspaper cone. There is even a glass-walled beer-shop from where you can stock yourself on your favorite beer supply. It is one of the best places to enjoy Mauritius nightlife.
From the menu: Craft beer, fish and chips, curry
Opening hours: 10 AM – 12 AM
Location: 1, Mall of Mauritius, Bagatelle, Reduit 80832, Mauritius
11. The Beach House Bar & Restaurant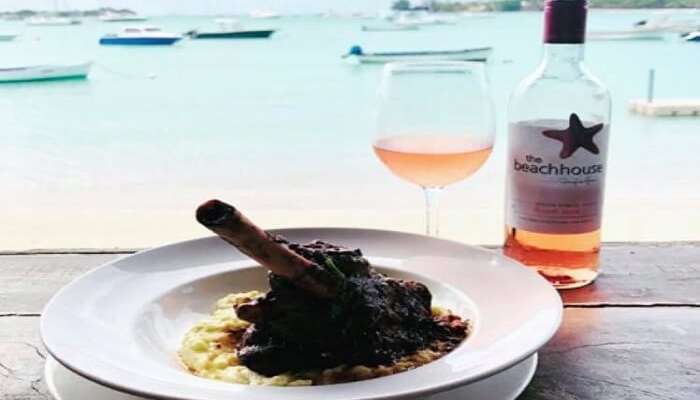 Image Source
Offering a soothing atmosphere combined with an extra touch of style, The Beach House Bar & Restaurant in Grand Baie region is the best area for nightlife in Mauritius and the perfect place to chill with your folks! If you're on a backpacking trip or wish to taste authentic Mauritian flavours with a topnotch twist, this is the best place for nightlife in Mauritius. This is surely one of the best nightclubs in mauritius that lets you enjoy the serene surroundings at the same time.
From the menu: Cocktails and snacks
Opening hours: 11 AM – 12 AM
Location: Royal Rd., B13, Grand Baie, Mauritius
12. The Address Boutique Hotel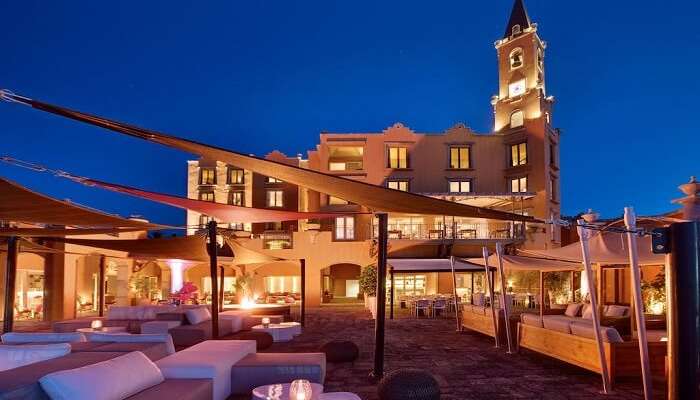 Image Source
To get the best of grand baie mauritius nightlife, make sure you stop by at The Address Boutique Hotel during evening time and capture those picture perfect selfies here! That's right, this place has a unique Mediterranean restaurant on board called La Fourchette and you can also witness spectacular art events at Le Piano Rouge which is the Lounge bar at this place.
From the menu: Teppanyaki
Opening hours: 11 AM – 12 AM
Location: Terre Rouge, Port Chambly, Mauritius
13. Casino Senator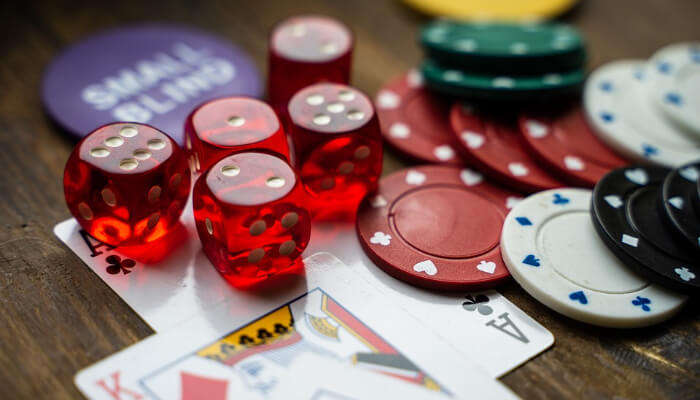 Indulge in a variety of games at this casino that is located in the Northern part of the island in the posh Grand Baie Area. A cosy casino, it hosts plenty of games like Scibo Shake, Roulette, Scibo Throw, Vanlak and slots for you to try your luck at.
14. Casino De Maurice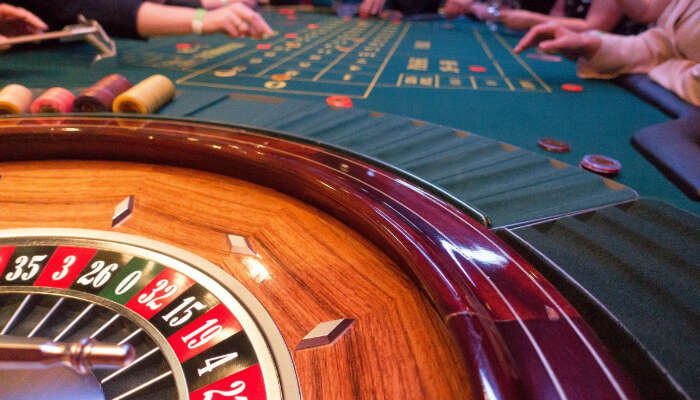 A favourite amongst the oldtimers, this casino is gambling heaven for many who love spending their leisure hours playing the variety of games it offers. One of the oldest casinos in Mauritius where customer satisfaction is a priority.
15. Le Caudan Waterfront Casino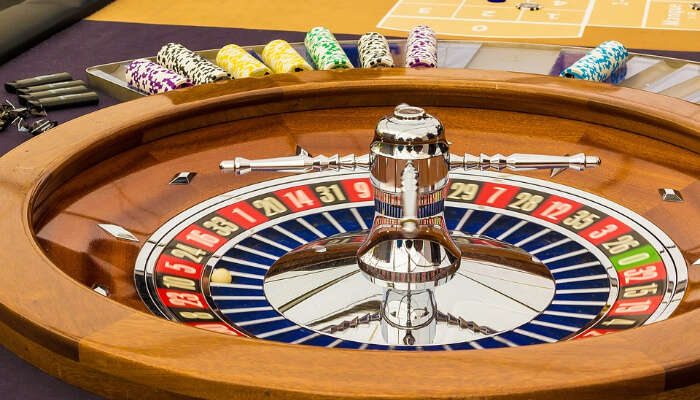 Le Caudan Waterfront is a commercial development that includes many shops, casinos, cinemas and a five star hotel. The theme-based casino with a historical setting and a pirate-ship inspired entrance will set you in the mood to play a range of games like blackjack, poker and roulette.
Location: Le Caudan Waterfront Casino, Marina Quay, Caudan, Port Louis, Mauritius
Further Read: 12 Exciting Water Sports To Try In Mauritius For An Out-of-the-world Experience
If that solves your problem of where to head for an awesome evening in Mauritius, let us know which one is a must-visit on your list! Plan a trip to Mauritius soon and get crazy at these nightclubs when the sun goes down.
Frequently Asked Questions About Mauritius Nightlife
Q. Where is the best nightlife in Mauritius?
A. If you are looking for best nightlife in Mauritius, find it at Banana Beach Club, Big Willy's, C Beach Club.
Q. Where is the nightlife in Grand Baie Mauritius?
A. OMG Nightclub, Alkatraz, FifityFive Lounge Club, and Avant Garde Cocktail Bar are some of the best places to enjoy nightlife in Mauritius.
---
Looking To Book An International Holiday?
Book memorable holidays on TravelTriangle with 650+ verified travel agents for 65+ domestic and international destinations.
---
People Also Read:
Russia Nightlife One Week In Mauritius Trip To Mauritius In April
Comments
comments