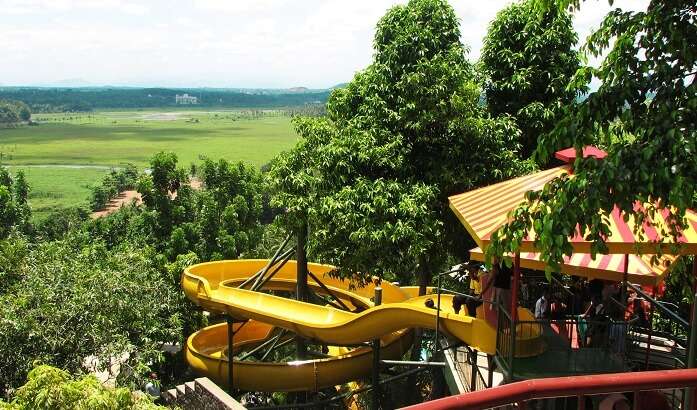 Nothing beats the fun and happiness you share with your friends and folks. It's not easy to bring your family to a place where everyone has a swell time. And that's what makes theme parks so special. With a myriad of activities and attractions, it's a chance for young children to have a blast, and for the elder family members to be child-like in spirit, as they revisit their childhoods. From the heart-stopping roller coaster to the Merry-Go-Round, parks in Trivandrum compete hard to offer the best experience to guests.
Whether you are a kid or an adult, amusement parks are a great way to have fun and get that adrenalin rush. Who doesn't love gravity-defying rollercoasters and stomach-churning rides? When it comes to amusement parks, our motto is always the more extreme, the better. Are you on the look-out for the craziest theme park rides in India? Don't worry, we have you covered. If you love roller coasters as much as we do, you will love this list!
Top 8 Parks In Trivandrum
To narrow down your choices, here is a shortlist of some of the best theme parks in India.
1. Happyland Water Theme & Amusement Park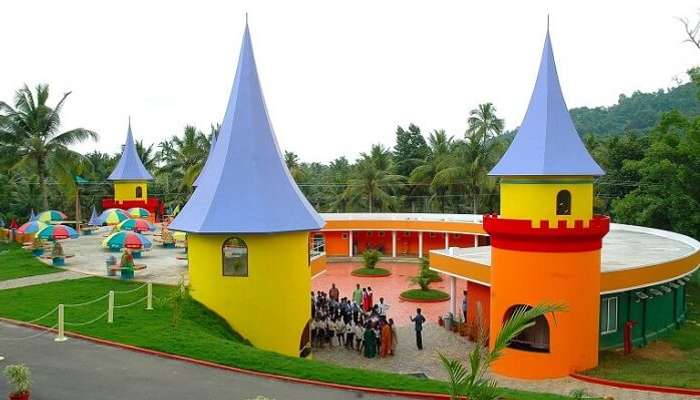 Happy Land Water Theme park is the place to be when you want to be relaxed and happy irrespective of seasons and occasions. Located a few kilometers away from the capital city Thiruvananthapuram Happy Land Water Theme Park, spreads over a larger area on hillside blended with architectural and natural beauty. Happy Land Amusement Park is filled with many amusement options, out of which some are exclusively found in Happy Land, eg Mini "Kuttalam", Colombus, Uphill Drive to name a few.
Must Read: 10 Amazing Things To Do In Trivandrum
2. Playaza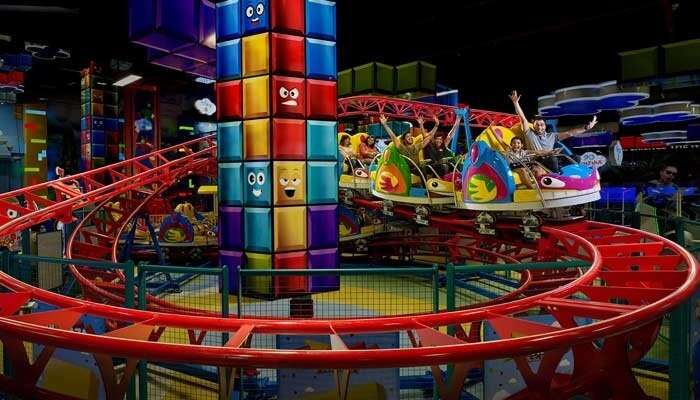 Playaza , The Fun Plaza is the first and foremost Amusement Entertainment Centre at Trivandrum. With a world Class Design and Imported Rides, & Games Playaza offers its Customers wonderful experiences and memories. 9D Cinema is another attraction of Playaza. Customers can even drop their Kids here when they go for shopping as well Playaza also offers an exclusive part Hall which caters all your needs. You can celebrate your Birthdays or any Special Events here.
Suggested Read: Top 7 Soothing Spas In Kerala Where You Can Experience A Rejuvenating Vacation!

3. Magic Planet Theme Park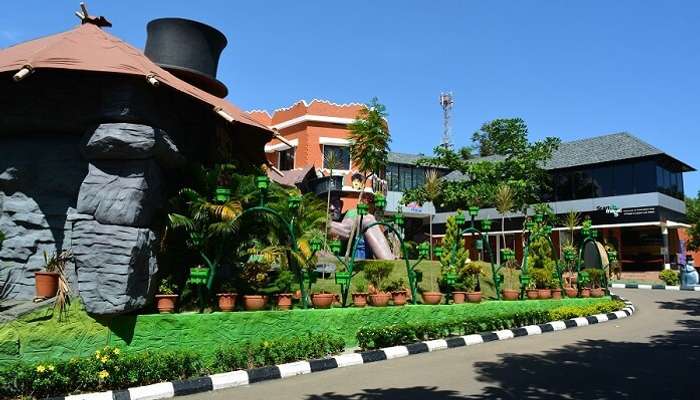 Magic Planet – the magic-themed complex – at the Kinfra Film and Video Park near Kazhakuttam, will facilitate an interesting journey, experiencing various eras of magic and exploring its rich history. It includes scientific, mathematical and psycho magic, street magic, stage-theatre illusion, puzzles corners and many more. The park has also held thrilling performances by various artists and cartoon characters. The heartfelt performances by differently-abled children and acrobatics by circus artists are bound to leave anyone speechless. Great place to spend a day with family and friends!
Suggested Read: 5 Amazing Zoos In Kerala To Witness The Captivating Wildlife In God's Own Country!

4. The Zoological Park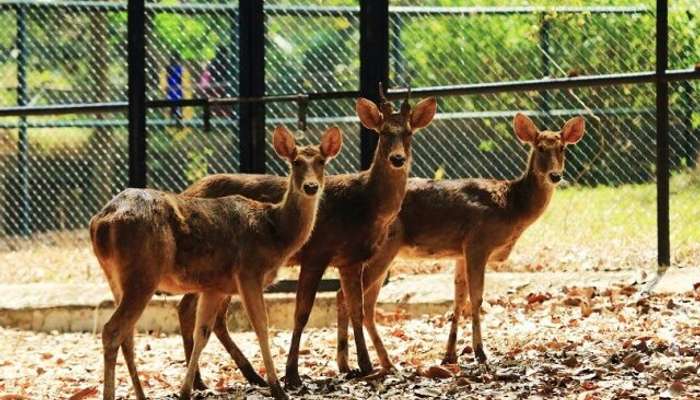 Said to be among the oldest of its kind in all of Asia, the zoo was built under the reign of the former ruler of Travancore, Swathi Thirunal Rama Varma. As you step past the gates of the Zoological Park in Thiruvananthapuram, an immediate hush falls as all the visitors collectively draw in their breath in awe. There is a furry Macaque staring right back at you while a little ahead of the exotic Nilgiri Langur playfully teases you. In a few more steps it dawns on you; you are in a literal jungle, right in the heart of the city. Further on, you find pride of Lions lazily napping in the middle of their lush enclosure with Bengal Tigers, White Tigers, and Leopards giving it company nearby.
Suggested Read: 10 Stunning Beaches Near Kerala For An Extra Dose Of Sun, Surf, And Sand
5. Kowdiar Park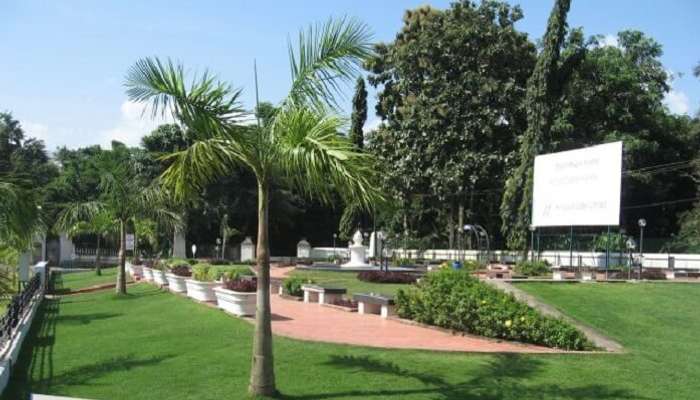 This is a small park where visitors can spend some cozy time with their loved ones. The park is adorned with beautiful greenery allowing travelers to inhale the fresh air. Since the place is right next to Kowdiar junction, this park can be a bit noisy. However, you the beauty of this park will give you all the peaceful time that you need. Children can play in the kids' area while adults can enjoy a short stroll.
Suggested Read: 10 Most Famous Islands In Kerala You Must Visit For An Extraordinary Experience
6. Gandhi Park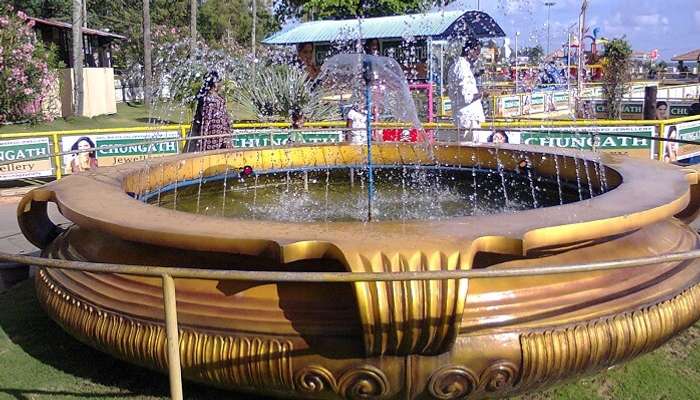 This is a small park near East Fort in the city. This green area allows people to walk during the morning and evening and take some rest during day time. There is an open-air auditorium where programs are held from time to time. It's at the prime locality of Trivandrum city, There is no much activity here, only good to take rest for some time if you are traveling somewhere. Gandhi Park is located in the heart of the city. It is situated near the city bus stand. This place is much famous for the political meetings and political rallies and strike. It is a good place to sit and relax. The whole area is well maintained and kept clean.
Suggested Read: 10 Luxury Resorts In Trivandrum That Beautifully Bring Out The Nature Of Kerala
7. Children's Park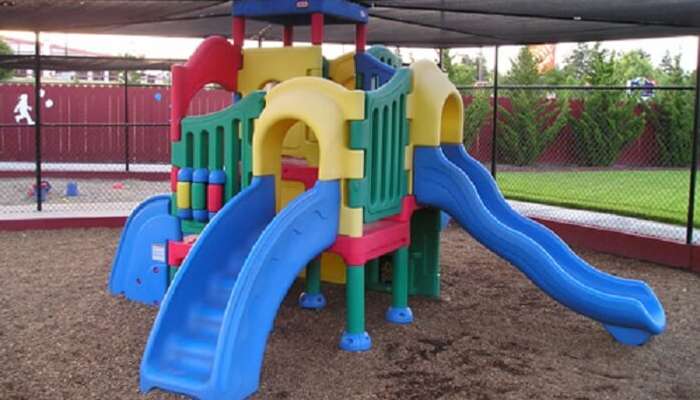 As the name says this park is made for children. It is an excellent place to visit with children of all ages. The park is full of games for children. Very spacious for children to play games. Good place for the children around the locality for play. The whole atmosphere is cool and greeny. During festival time, the park is full of games for children.
Suggested Read: Kerala In January: A Guide For A Memorable Vacation In This Southern State
8. Madavoorpara Children's Park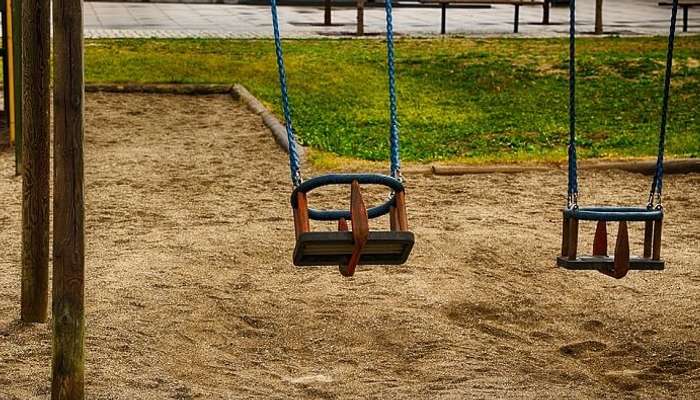 Madavoorpara is one of the highest rock hills in Trivandrum city. Its only 15 km from Thiruvananthapuram. At the top of rock contains children's park, resting chair, cool fresh air, etc. The rope climb is one of the ways to reach the madavoor rock, another way is sreekariyam
Further Read: Kerala In March: 8 Places Which Are Perfect For Your Trip To South India
With so many exciting ventures to partake in, there is never a dull moment in Trivandrum. Plan your next trip to Trivandrum with TravelTriangle with TravelTriangle and make sure to visit all the theme parks listed above for a fun-packed vacation!
People Also Read
Waterparks In Malappuram Parks In Wayanad Parks In Munnar
Comments
comments