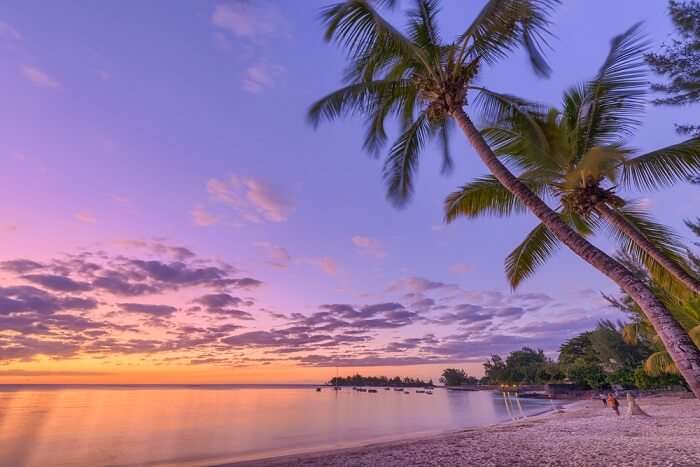 Mauritius is a paradise on earth, with its pristine clear beaches and crisp blue skies. There are thousands of beaches, which you can explore while in Mauritius, but there is one that stands out from the rest and that is Pereybere Beach in the north of the country. It is just 2 kilometres from Grand Baie and is a very small beach. But, we tell you why you need to head out to this beach.
Best Time To Visit Pereybere Beach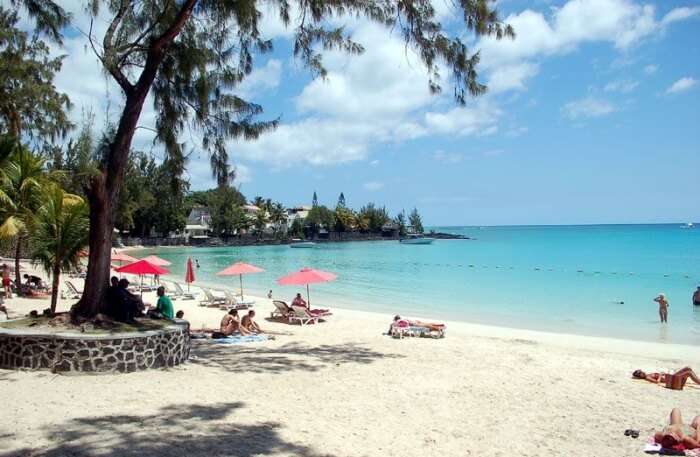 The average temperature in Mauritius is usually about 20 degrees, so the weather is always pleasant. It is considered that the best time to visit though is between April and November, as the weather and the directions of the wind is said to be perfect for sunbathing or for some water sports.
About Pereybere Beach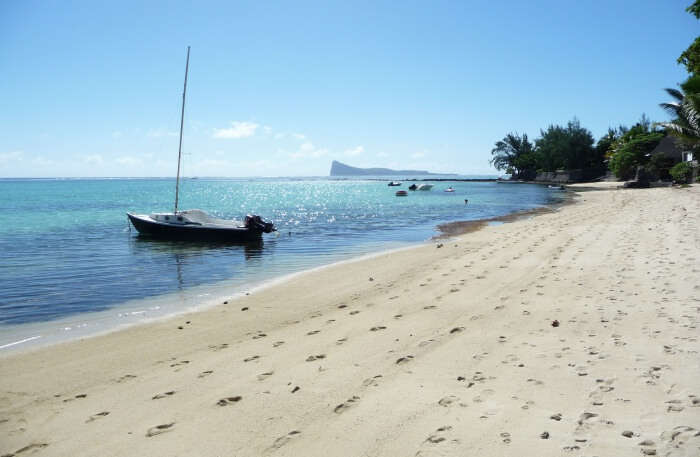 The beach is just 150 metres long, yet is the best family beach in the whole of this country, the reason being that this is probably one of the very few beaches where you can swim in the waters. This is also probably why that this beach is also the most crowded in the area. The waters here are said to be so calm and safe that children love to come here to take a dip. It is the favourite of all families living there and is the most sought after if you have young children.
The beach itself is breath-taking with its clean white sands and clear turquoise beach water. Rows of palm trees adorn the entire stretch of this beach and beach shacks at a distance serve up a variety of food options. Of course, since it is a beach, water sports are the primary mode of entertainment over here. Plenty of deck chairs have been laid out, which you can rent out, if you are in a mood to sunbathe, while your kids swim in the shallow ends of the beach.
The beach is strewn with seashells and it would be fun to relive your childhood days, along with your child, while you go about collecting different shapes and sizes of the seashells. You could also build sandcastles while you are at it.
Must Read: 12 Exciting Water Sports In Mauritius For An Out-of-the-world Experience
Things To Do At Pereybere Beach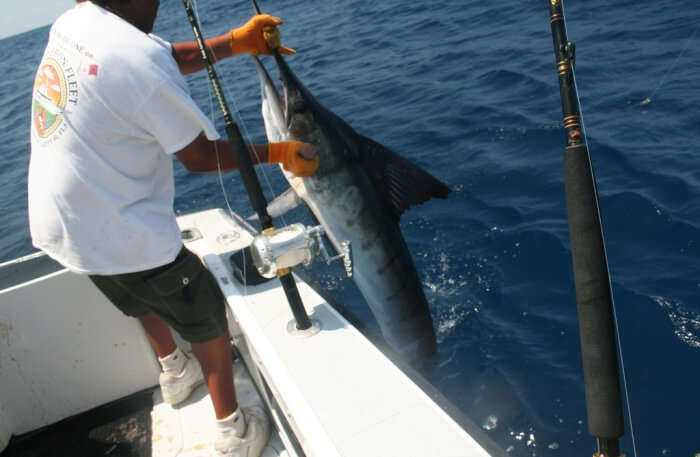 You could also dive into the crystal clear waters and observe some fascinating underwater life. You will be amazed to find colourful fish and other sea creatures in their natural habitat. Swim along with them and touch and feel them. If you are with kids, you could also rent out one of the pedal boats available there and explore the Indian Ocean pedalling your way through some amazing view and wind blowing through your hair. There are also other water sports like windsurfing, parasailing and even kayaking if you are up to it!
Pereybere Beach, is also known for some deep-sea fishing, and one of the popular spots for what is also called the Big game fishing. There are also catamarans that are available in case you want to venture out to the sea in a safe environment. You could also go on a dolphin cruise, and spot the cute creatures swim and do flips while you sail past them. This might be exciting for your child the most.
The beach also offers you a stunning sunset, which you would probably don't want to miss. But, it is always better to arrive early as then, the beach gets really crowded and you might miss out on a great spot to watch the beautiful sunset. It is more crowded over the weekends, so try to make it to the beach on a weekday.
Suggested Read: The Best Of Mauritius Food: Infused Richly With The Indian Cuisine
Pereybere Beach: Must Try Activity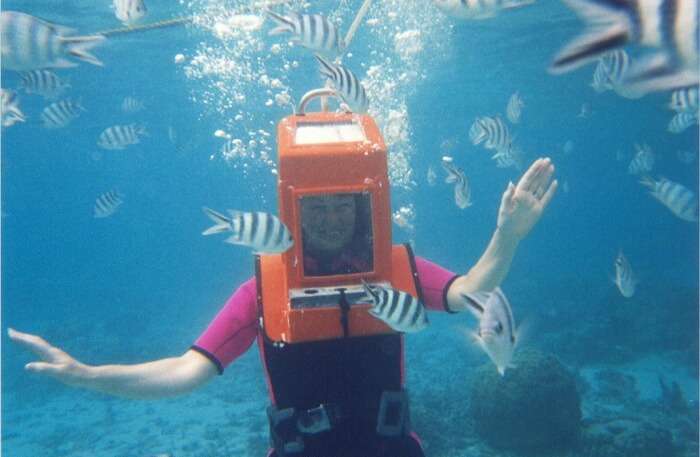 What is unique to Mauritius is its underwater sea walk. You would definitely not want to miss that; it is an experience of a lifetime. What you don't know that it is only in this region that you find this. It is completely solar-powered, while you explore the underwater on your two own feet! Children as young as 7 years old of age can try this out; whether you know swimming or not. Of course, you will be accompanied by some trained professionals who will guide you to witness the spectacular underwater life, where you will touch and feel the corals and tropical fishes.
The beach lane in Pereybere is also lined up with a number of restaurants right next to it and also around it. Right from a five-star hotel to the food truck, there are different ranges to choose from and satiate your taste buds. Also, there are vendors right outside the beach who sell tropical fruits, ice cream, tender coconut and the likes.
The beach is also just five minutes away from Grand Baie in Mauritius. Apart from the Pereybere Beach, there is also other public beaches like the La Cuvette Public Beach, Grand Baie Public Beach and the Pointe d'Azur; some of these beaches are not very crowded and you can just relax with the soothing sound of the crystal clear waves heating the rocky shores.
Grand Baie also has a number of casinos and if you are feeling lucky, you could try your hands at it too. It is also a shopping paradise. The nightlife here is not too bad either.
Suggested Read: Goodlands In Mauritius: All About The Famous Shopping District!
Places To Stay In Pereybere
So, while you're still trying to make up your mind about visiting and exploring this scenic beach, take a look to know what all options you can choose from for the best stay experience!
1. Hibiscus Beach Resort & Spa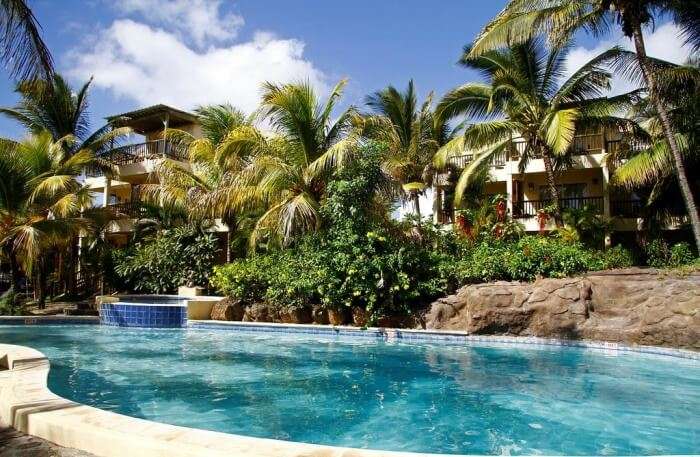 This amazing oasis in the middle of the paradise, is set in a tropical garden. Swimming pool overlooks the beach and the restaurant in the hotel offers food throughout the day. The spa gives you the best relaxation possible and comes with a sauna.
Suggested Read: 4 Indian Restaurants In Mauritius To Savor Some Desi Delights In A Foreign Land
2. Pereybere Hotel And Spa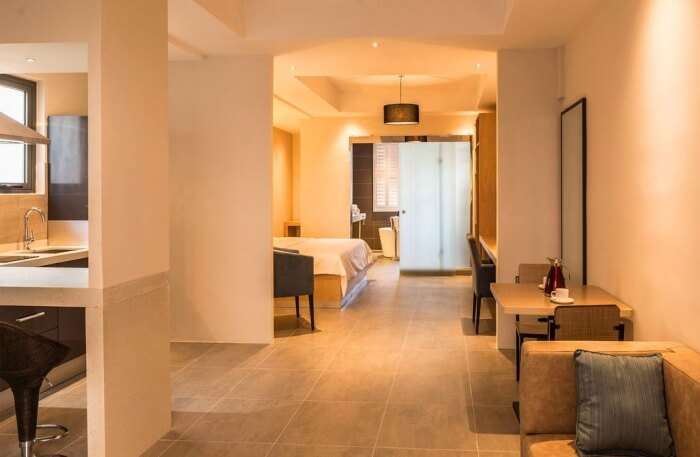 This is just across the beach and is one of the most sought after hotels too. With an outdoor pool, it also has a restaurant which specializes in seafood. The bright and colourful rooms have a unique feature – hydro-massage bath.
The spa has a hammam service, and there is also babysitting services available for couples with infants, in case they want to leave the child behind with them and go for a dive in the beach.
3. Le Beachclub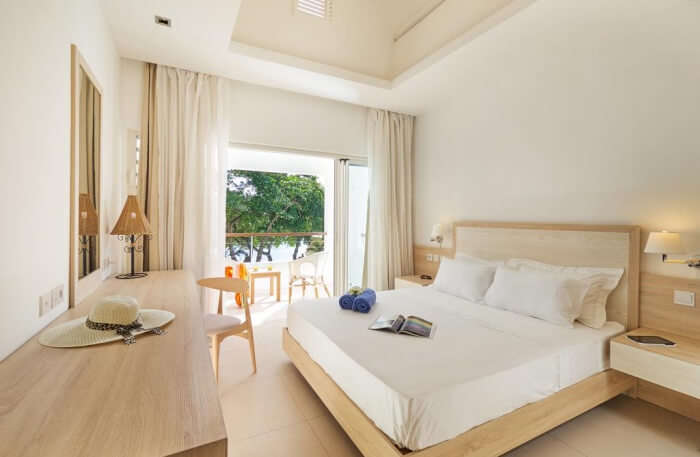 Image Source
These serviced apartments and villas are right near the beach. Since, it is a serviced apartment, food is also taken care of and often served outdoor. Some of the apartments have sea-view; so while booking it, you will need to make it clear. The housekeeping staff too is available on all days except Sundays. What is unique is the carefully curated dinner baskets, delivered to your apartments. For that, you need to inform them before. Once in a while, they also have Barbecue nights which goes well with the ambience. For your entertainment, they have a bar with a pool table.
These are just few of the places which we have mentioned. Pereybere beach and the surrounding areas are filled with hotels and resorts, villas and guesthouses, catering to different needs of different people.
Suggested Read: 7 Perfect Places For Water Skiing In Mauritius For All Those Who Love Water Sports!
How To Reach Pereybere Beach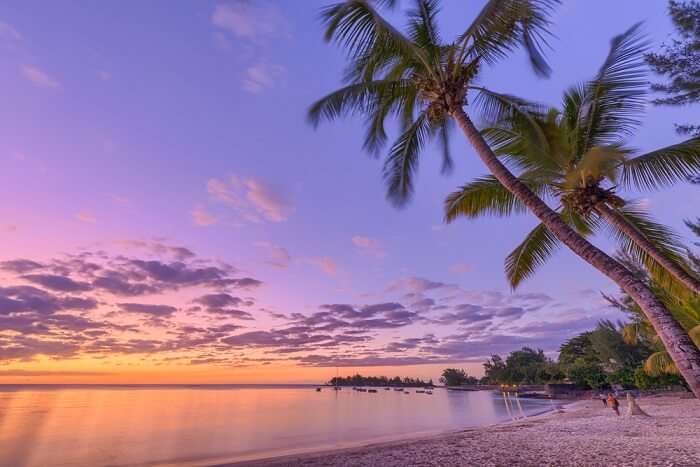 If you are somewhere in the capital of Port Louis, the best way to get to Pereybere Beach is to get to the Immigration Square and take the Express Cap Malheureux Bus, the local buses available in Mauritius, which will take you to the beach in just an hour time. If you prefer, you could also rent a car and drive down to the place as well.
Further Read: Mauritius Aquarium: A Must-Visit Attraction On Your Next Mauritius Vacation!
Pereybere Beach might be small, but in terms of activities and fun quotient, it is there in abundance here. Be it the Pereybere beach or the Pereybere public beaches, they all have one thing in common – white sands and clear water. This is what paradise looks like. So, plan your trip to Mauritius for a fun vacation experience with your friends and family!
---
Looking To Book An International Holiday?
Book memorable holidays on TravelTriangle with 650+ verified travel agents for 65+ domestic and international destinations.
---