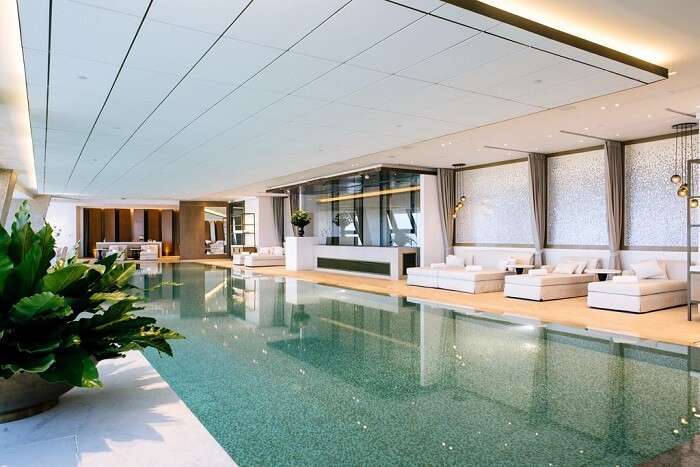 Phnom Penh is the capital and the largest city of Cambodia. The charming leafy landscape lies in South East Asia. Phnom Penh is the fine riverside boulevard having Buddhist wats of Cambodia, artwork and other areas. It is the warm and enthusiastic tourist place in all over Asia. The innermost part of the Phnom Penh capital has eateries and cafe'. Before the year1970, the magnificent spectacle and the artefacts made it a "Paris of the East". The place serves a better holiday destination during winters. Phnom Penh wedding venues are the best in the suburb.
Wedding venues in Phnom Penh are always sumptuous, dreamy with lots of picturesque scenes. Among the landscapes that are lush green with a backdrop of cooler blue riverside, makes it a charm with no escape.
10 Best Phnom Penh Wedding Venues
Phnom Penh calls you with wide open arms to glorify your big day. We have listed some of the glamorous wedding venues specks in Phnom Penh for you to plan the perfect day!
1. The Bale' Phnom Penh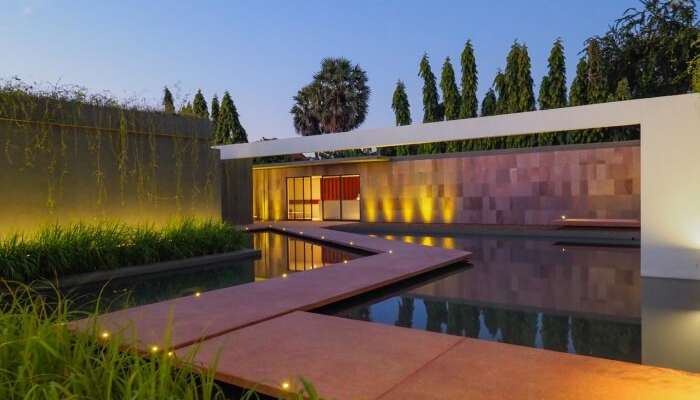 When you need to honor your special day with elegance, the Bale' Phnom Penh Wedding venues is the true option. The venue is apt for the exquisite majestic jade lawn. The celebration would gain enchantment while partying in this grand marriage feast. The place will blossom sweet and unforgettable memories including the undivided dear and near ones. The place holds a beautiful scenic ambiance. It is one of the good options to pick a luxurious wedding place in Phnom Penh.
Must Read: Shopping In Phnom Penh: 10 Top Places To Buy The Best Of Everything That The City Flaunts
---
Cambodia Vietnam Honeymoon Packages on TravelTriangle
Visit Cambodia- Vietnam for your honeymoon and enjoy gorgeous beaches, sparkling bays, colonial structures, stunning landscapes, and colorful culture. Experience luxury at at low cost.
---
2. Sokha Phnom Penh Hotel And Residence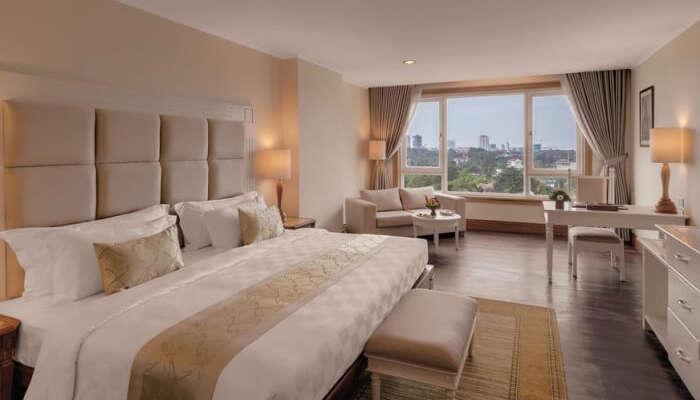 The most fascinating, enchanting and legendary wedding place in Phnom Penh is Sokha Phnom Penh Hotel and residence. The rooms are clean and pure for the bride and groom family stay. Food is also having a traditional and authentic Cambodian flavor. The community offers dreamy-evening celebration under the sheath of stars for wine and dines wedding party. It is the most romantic wedding venues in Phnom Penh. The entrance has fairytale illustrations. Anybody looking for a pond wedding can choose this as a great option.
Suggested Read: 7 Places To Visit In Phnom Penh That Will Replay History Throughout Your Vacation!
3. Anik Boutique Hotel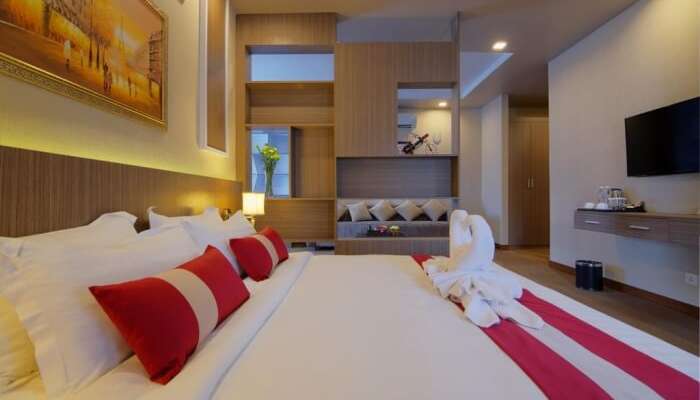 The Luxurious Hotel is a best wedding venue in Phnom Penh. To enjoy a cozy wedding you can go for this alternative. Here you get a full-service spa, an indoor pool, health club, coffee shops, snack bar, and a restaurant. Guest, here, therefore, can enjoy many things apart from just the wedding. The kids ought to get cranky while the celebration, so they can watch favorite videos through free complimentary wireless internet access. The hotel has pool, garden, and impressive services by the staff to celebrate the big day here. The plus point of the hotel is the enjoyment of spa and sauna services after the hectic wedding functions.
4. Bali Resort And Apartment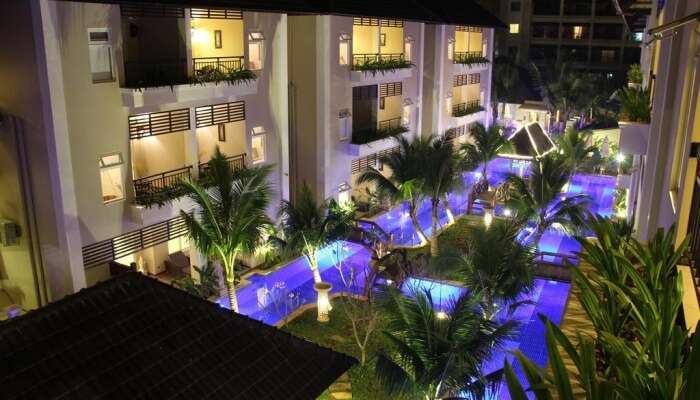 Bali Resort And Apartment is one of the sought after wedding venues in Phnom Penh, Cambodia. It has numerous places for your significant occasion. The Bali resort and apartment boasts of an ideal ambiance and stunning hotel interior. The place has staff professionals and ideal for marriage parties and events. It features three swimming pools that are free, people health club, Children's pool, and an indoor pool. The guest can enjoy the bar located at poolside and in this way they can unwind. Every morning a gratuitous breakfast is served. All in all, this venue is perfect to conduct your nuptial ceremonies.
Suggested Read: Royal Palace In Phnom Penh Guide: The Palace Of The Pearl Of Asia!
5. Queen Mansion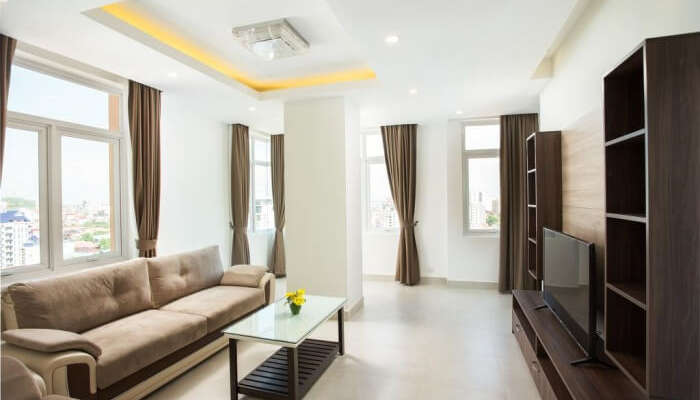 The place becomes an exemplary venue for wedding functions. The place has a great and stunning ambiance with professional services. Common Highlights are free parking, laundry facilities, free Wi-Fi, Swimming pools, and 24/7 helpline. This is the great hotel for a wedding stay and to guest staying during the celebration. The place has magnificent beautiful beauty surrender. Outdoors are also likely to serve great wedding shoots. To rejoice a sole and innovative nuptial ceremony you can blindly choose this best wedding venue in Phnom Penh.
6. Rosewood Phnom Penh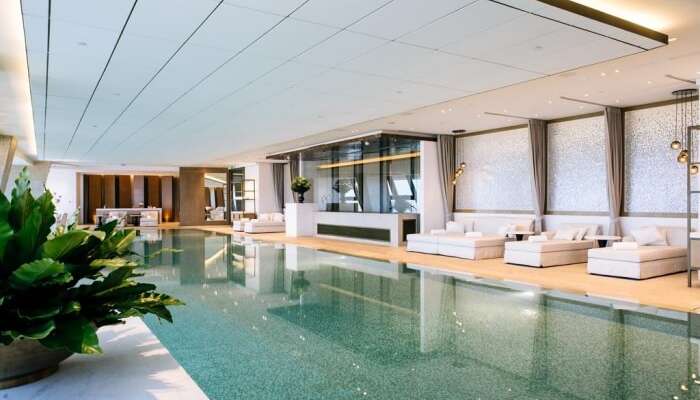 The best wedding venue in allover Phnom Penh is definitely Rosewood Phnom Penh. The hotel has a comfortable feel with prominent guest servicing and with one of the best wedding halls in Phnom Penh. The best looking Hotel is a pleasure for a wedding ceremony. To build unforgettable wedding moments choose this impeccable venue. Its beautiful scenic ambiance is a treat for eyes. Apart from the looks, the hotel highlights are babysitting, restaurant, free Wi-Fi, laundry facilities. This venue is an example of luxury, hospitality and modern architectural art.
Suggested Read: Phnom Penh Nightlife Guide: 10 Best Clubs For The Party Starters!
7. Raffles Hotel Le Royal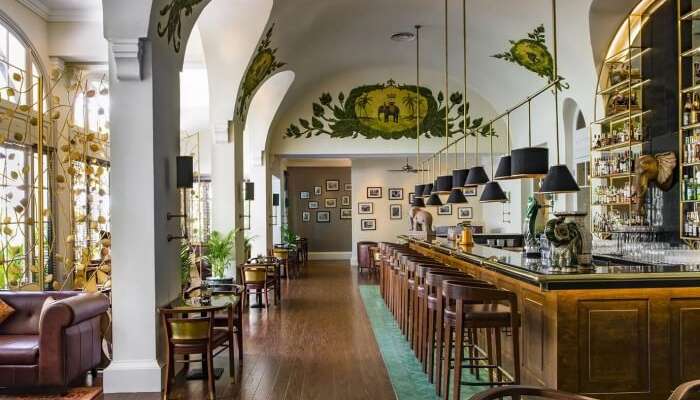 Celebrations Today happens with a theme, therefore if you need a historic theme can go with Raffles Hotel Le Royal. The suite occupies peace after the noise of the city life. Perfect wedding venue in Phnom Penh, Cambodia has magnificent gardens. The hotel also provides peaceful spa therapies with attentive services. The place has two big swimming pools with tropical lush spring. Aside, they own delicious breakfast services to kick-start the mornings. In fact, they are practiced in making beautiful mornings. For relaxation and unwinding during wedding celebrations, they have provisions for leisure valued time.
8. Sunway Hotel Phnom Penh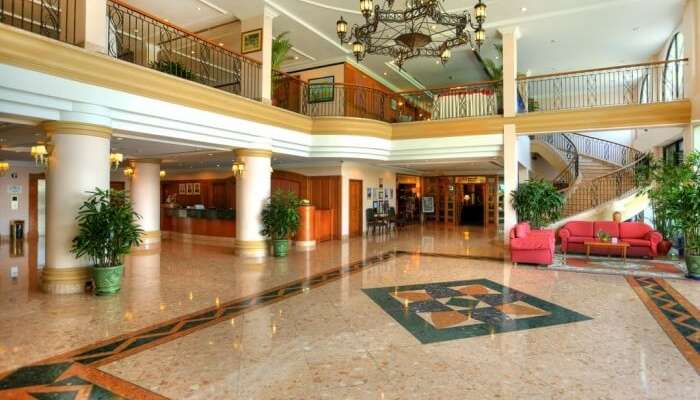 The Hotel Sunway is located in the middle of Phnom Penh and surrounded by a central district of commerce. It has attributed 4-star international standard hotel. The hotel has several nearby places that are connected with history. The place is around magnificent Boulevard and is a perfect wedding venue. The place has well organized 138 total guestrooms with excellent housekeeping services. It is nearby the Phnom Penh airport with walking of 20 minutes only. Other facilities are free Wi-Fi, lobby lounge and function rooms. The food served here is all pork-free. The hotel is fascinated with outdoor handicrafts shops, where guest can collect memoirs of the place.
Suggested Read: 10 Essential Things To Do In Phnom Penh On Your Cambodian Trip
9. Sofitel Phnom Penh Phokeethra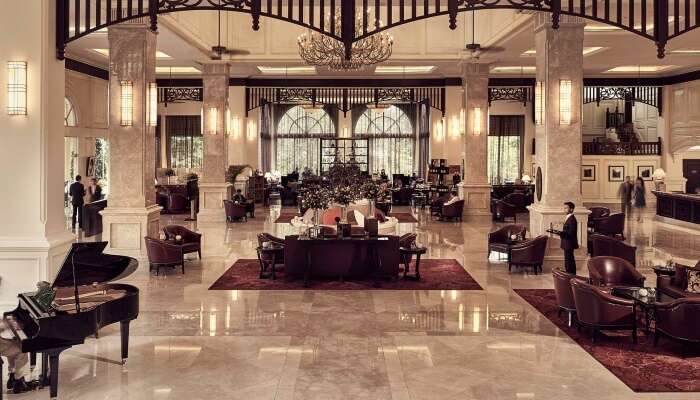 The Sofitel Phnom Penh Phokeethra is a stunning wedding venue of Phnom Penh. The hotel has 12 stories in a colonial manner. Those stories serve a principal attraction among the guests. The hotel serves delicious French luxurious cuisine. A total number of rooms in this hotel is 201 with the view of the Bassac river. The Hotel has everything to contemplate the wedding guest and make the function ideal in all honors. With chic Bars and restaurant, swimming pool, spa, sports guild everyone can enjoy and unwind here. There is an availability of dry-cleaning and ironing in the hotel suite.
10. Garden city Hotel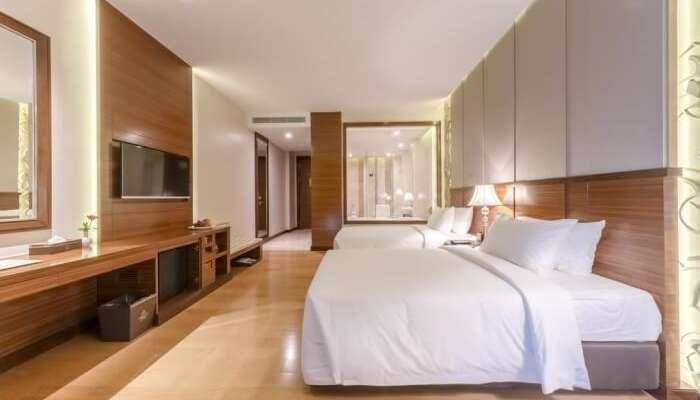 The one of incredible wedding venues in Phnom Penh is Garden city Hotel. The place is good for conference, parties, weddings, functions etc. The place is non-other than a palace with candelabra, High-Ceilings, caravans of marble, contemporary luxury spa and the luxurious capacious lobby. The feature it endures makes it a unique wedding destination in Phnom Penh. The hotel authority has various recreational activities club. The ambiance of the venue is perfectly made to plan a grand wedding. It delivers the world-best golf experience with 18-hole spots which is looked after by IMG. Without a doubt, it is the very best location for performing marriages.
Further Read: Cambodia Travel Tips: For A Carefree Holiday Plan In This Charming Land With Your Loved Ones
The Phnom Penh offers a wide range of wedding destination as we can observe overhead. All of the up targets are best in value, structure, assets, hallmarks etc. Mostly, each venue has the availability of Bar and Spa that can be utilized by the guest for unwinding. All of them have a proper laundry service which is a useful option for the guest members. We have now seen and calculated that Phnom Penh wedding venues assist great wedding destination in South-Asia. So, plan your trip to Cambodia for an experience like never before!
---
Looking To Book An International Honeymoon?
Book memorable honeymoon on TravelTriangle with 650+ verified travel agents for 65+ domestic and international destinations.
---
Comments
comments