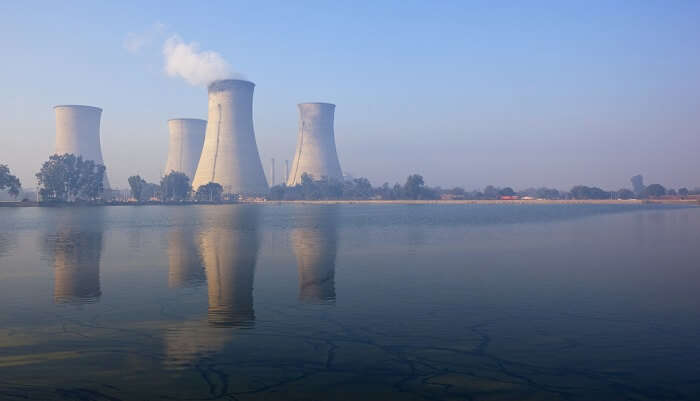 Bathinda lies in the heart of Punjab. Bathinda is bestowed with natural beauty as well as rich historical sites. It is among the favorite lands for all the foodies as well as people seeking natural sightseeing. It is a stunning place where you will get the true essence of Punjabi culture. From a big glass of lassi to the famous Bhangra dance, you will see yourself falling in love with every bit of Bathinda. You will surely witness the true beauty of the state if you go to these places to visit in Bathinda. Check these places below.
10 Fascinating Places To Visit In Bathinda, Punjab
Bathinda is one of the most beautiful places in Punjab where you can spend your holiday. Get mesmerized in this land by paying a visit to these places. Scroll down further to get a glimpse of these places.
Rose Garden
Chetak Park
Qila Mubarak
Mazaar Of Peer Haji Rattan
Takht Sri Damdama Sahib Gurudwara
Lakhi Jungle
Maiser Khana Temple
Bir Talab Zoo
Bahia Fort
Zoological Garden
1. Rose Garden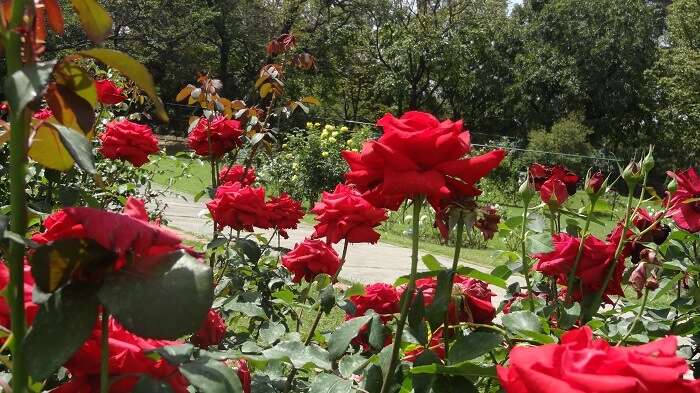 Image Source This lush 10- acre garden is a perfect spot to witness the natural beauty. You can go here for a short excursion or enjoy a picnic in this spot. Children also love this Rose Garden in Bathinda as it offers some adventurous rides. If you love to be surrounded by natural roses, you must visit the garden during winters. The insight of natural flowers blooming amidst the mesmerizing aura of the place, is surely worth a visit. While you are in Rose Garden, don't miss out on the delicious delicacies around to fulfill your tummies. Sagar Ratna promises you the tastiest south Indian food, so treat yourself there too.
Location: Rose Garden Rd, Hazura Kapura Colony, Guru Gobind Singh Nagar, Bathinda
Timings: 5:30 am – 10:15 pm
Must Read: 12 Places To Visit In Punjab To Witness The True Beauty Of The State
2. Chetak Park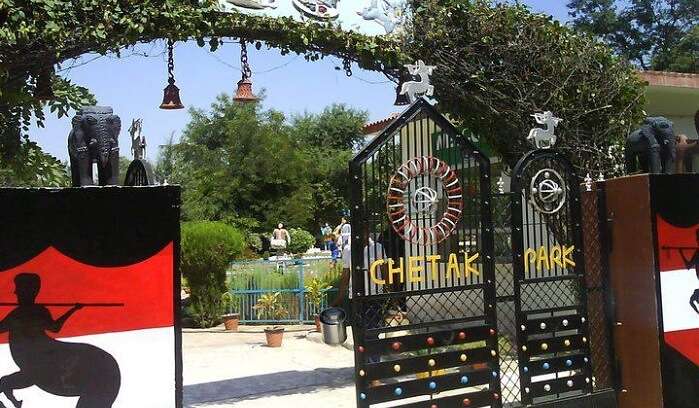 Image Source Chetak Park in Bathinda is a must visit tourist site for all the travelers. This is a fun-filled park, promising a joyous time for everyone. Lavish greenery and beautiful flower beds are a delightful aspect, driving every tourist to this place. You can bring your children here, and they will be forever grateful to you for taking them to this park. The thrilling rides in this place along with some fun activities like gun shooting on balloons is every child's favorite. So, go here for an idyllic day with your family.
Location: Mehna, Punjab
Suggested Read: 10 Festivals Of Punjab You Must Experience To Get The Real Essence Of The Rich Culture
3. Qila Mubarak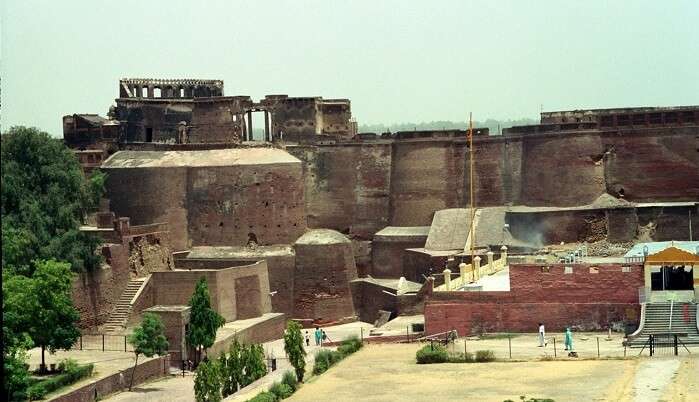 Image Source This fort was earlier known as Tabar-e-Hind or the gateway to India. Qila Mubarak Gurudwara Sahib is a very important historical site in Bathinda. It is located in the middle of the city. This majestic architecture looks very similar to the shape of a boat. You will witness some photographers capturing beautiful pictures here of the fort. It is a very popular place among people who love historical sites. It is said that Guru Gobind Singh, the tenth guru of the Sikhs had also visited this site.
Location: 4144, Qila Road, Old City, Bathinda
Suggested Read: Top 12 Summer Festivals In India You Shouldn't Miss
4. Mazaar Of Peer Haji Rattan
Mazaar of Peer Haji Rattan is a popular place for religious harmony. This place is one of the best places to visit in Bathinda which welcomes devotees from all faiths. It is believed that prayers of every person seeking blessings are answered. There is also a common wall of a gurdwara and mosque near this place. This fact attracts everyone from all parts of the world. So, go here and let all your prayers be answered.
Location: Hazi Ratan Rd, Hazi Rattan Nagar, Civil Lines, Bathinda
Suggested Read: The Ultimate List of Adventure Holidays In India For Summer
5. Takht Sri Damdama Sahib Gurudwara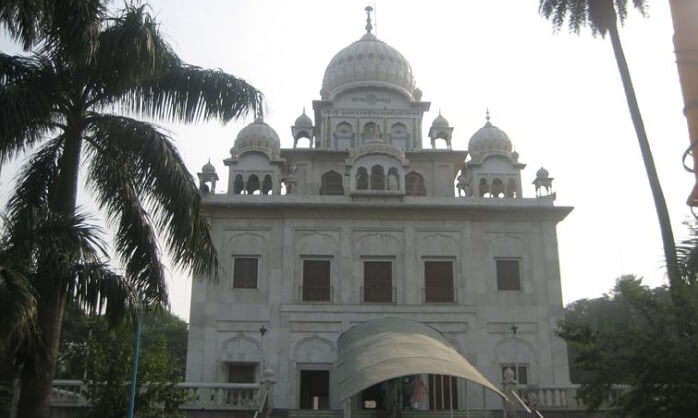 Image Source Punjab being a follower of Sikhism is home to a number of gurudwaras. Among so many gurudwaras, Takht Sri Damdama Sahib Gurudwara is a famous religious place. The divine aura of the place gives a peaceful aura. It is said that Guru Gobind Singh, the tenth Sikh Guru prepared the Sikh scriptures in this place. It is a very important monument for the followers of Sikhism.
Location: Near, Sangat – Talwandi Road, Talwandi Sabo
Suggested Read: 14 Places To Visit in Amritsar For A Glimpse Of The Momentous Past
6. Lakhi Jungle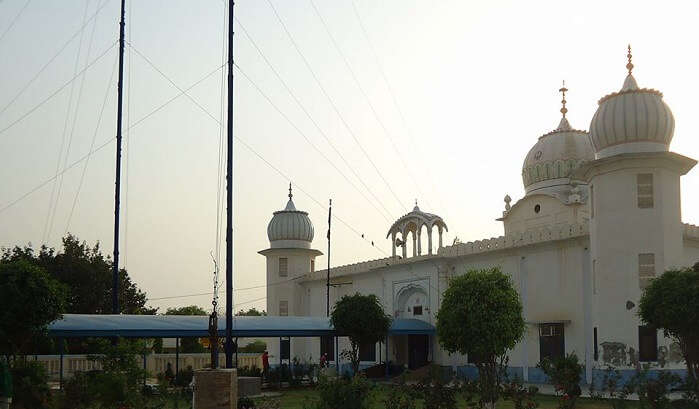 Image Source Situated about 15 km from Bathinda, it is one of the best places to visit near Bathinda. This is another remarkable area among Sikhs. Shri Guru Nanak Dev delivered one lakh sermons of Shri Japuli Sahibs. This is where the name comes from. It is a very exciting place for all and historians especially love visiting this place.
Location: 15 km from Bathinda, on the way to Muktsar
Suggested Read: Shopping In Amritsar: Where To Shop, And What To Buy From This Historical City!
7. Maiser Khana Temple
This temple is an important divine place for the followers of Hinduism. It was built to honor the Jwala Ji and goddess Durga. Devotees from all over the country come here to seek blessings. People generally visit this area when two 'melas' are held. This is an annual practice where people gather in large numbers to celebrate the festivals. However, you will not just find Hindu devotees here, but Sikhs also who gather with equal enthusiasm.
Location: 29 kilometers away from Bathinda in Bathinda-Mansa Road
Suggested Read: These 13 Resorts In Amritsar Will Make Your Punjab Trip Worthwhile
8. Bir Talab Zoo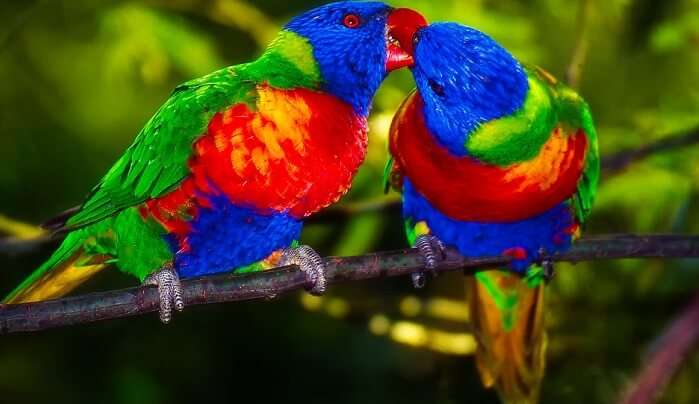 Image Source A paradisiacal land for all the wildlife lovers, this Bathinda zoological park is spread out in an area of 161 acres. Tourists love to spend their time with families here, observing the variety of species in this place. You will see a breathtaking sight of birds like parrots, peacocks, pigeons and parakeets. The place also surrounds some exotic flora like shisham, teak and yellow- flowered amaltas.
Location: Village Bir Talab, Bir Talab, Punjab
Timings: 9 am – 5 pm
Further Read: 5 Simple Yet Interesting Things To Do In Amritsar For All Kinds Of Travelers
9. Bahia Fort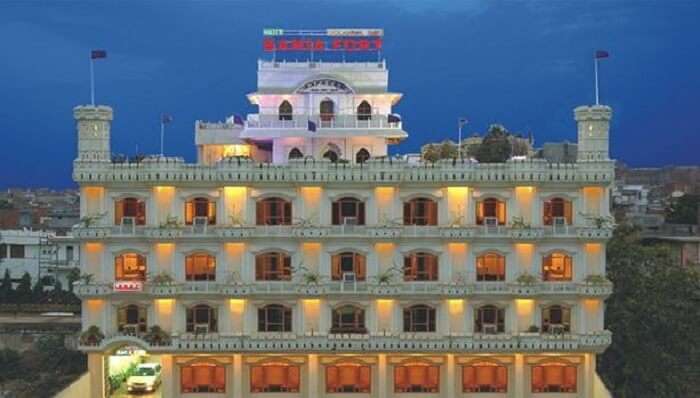 Image Source This place was once the formal home of the family of army of Patiala and was made into a hotel in the year 1980. One of the best places to visit in Bathinda city, this fort is the best example of tradition and modernity coming together and offers the best kind of experience. Now a plush hotel offering all the modern facilities this place is a must visit.
Location: The Mall, Bathinda, Punjab 151001
Timings: Open 24 hours
10. Zoological Garden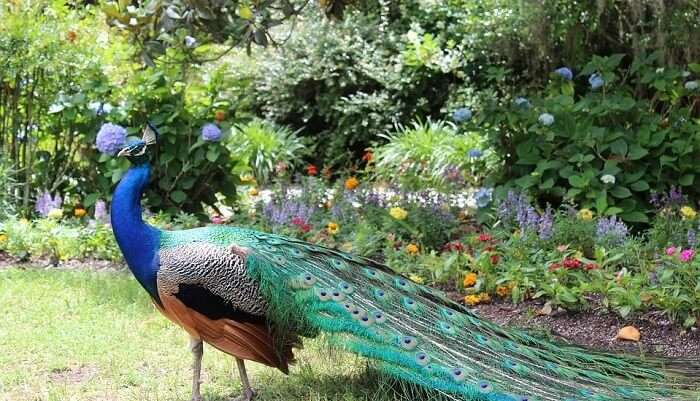 Image Source The Zoological Garden is what you would call a mini zoo and it is one of best places to visit in Bathinda. You will find many animals here that might interest you and if you are planning for a family trip to Bhatinda then this is the best place to visit for your kids will be fascinated and will instantly fall in love with the place.
Location: Zoological Garden, Bathinda, Punjab
Timings: NA
All the people who go here fall even more in love with Bathinda. These amazing places to visit in Bhatinda amidst the lavish farms will be totally a treat for you. Also, taste exotic lassi and the mouth-watering dishes of this area for an unforgettable experience. What awaits you more to go to this place? Plan a holiday to Punjab now to experience a journey like never before. Bathinda awaits your presence in the captivating land amidst the green farms.
Frequently Asked Questions About Places To Visit In Bathinda
How safe is Bathinda?
Bhatinda is a safe city to visit, the crime rate here is very low. The locals are very hospitals, which makes it a safe city for tourists.
What is Bathinda known for?
Bhatinda is known for its artificial lakes. It is also the 5th largest city in Punjab and home to many great sightseeing spots.
Is it safe to visit Bhatinda, given the covid situation?
Yes, it is safe to visit Bhatinda given that you follow all guidelines and take all the necessary precautions. Make sure to get yourself vaccinated before planning a trip, also wear masks at all times, maintain social distance at public places and sanitize your hands regularly to avoid the spread of the virus.
Which lake is in Bhatinda?
Thermal Plant Lake is one of the major lake in Bhatinda, that attracts a lot of tourists every year. The lake also provides area for leisurely activities boating, shopping, family picnics, and street food.
What are the major sightseeing points in Barnala?
Dhillon Farmstead, Gurudwara Nanaksar Sahib, Gurdwara Nanakiana Sahib, Gurudwara Nanaksar Jagroan and Chetak Park are some of the major sightseeing attractions in Barnala.

People Also Read
Places To Visit in Amritsar Places To Visit In Chandigarh Places To Visit In Jalandhar