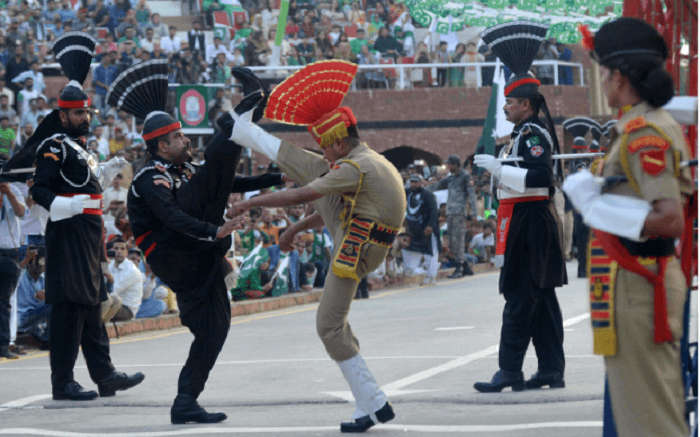 Being a bordering city, Amritsar is of tremendous national significance as it holds the renowned Wagah ceremony on India-Pakistan border at the close of each day. Moreover, the city is an abode to the glorious Golden Temple, the most pious religious site for Sikhs in India. It is also famous for Jallianwala Bagh, where hundreds of innocent and unarmed Indians were massacred by the troops of British Indian Army in 1919.
These are a few of the many amazing places to visit in Amritsar. It is also a delightful place for foodies as it offers a wide array of sumptuous and mouth-watering Punjabi dishes. Let's dive deep into the constitution of Amritsar and find out the wonders that it offers to the travelers coming here.
Top places to visit in Amritsar that still bask in the grandeur of the past!
1. Golden Temple – Up, close, & personal with divine intervention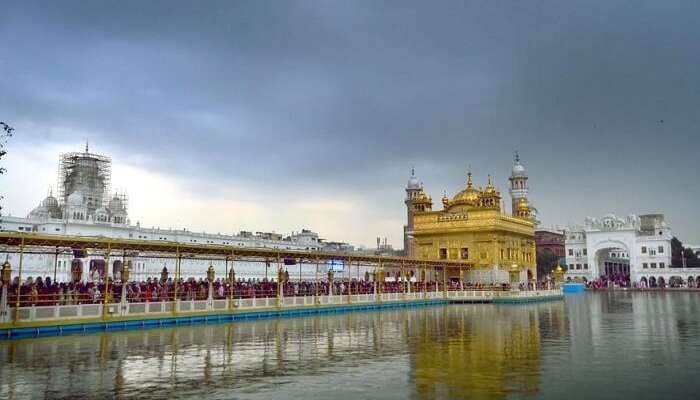 The Golden Temple has to be first on this list as it is the holiest Gurudwara in the entire country. Also known as Harmandir Sahib, it is the religious temple for the Sikh community and welcomes people from all faiths and walks of life. The architecture of the temple is a visual delight. Golden plates surround the upper floor and dome of Hari Mandir or Darbar Sahib, which is the holiest part of the entire temple complex.
The temple complex is embellished with graceful marble sculptures and a holy lake called 'Pool of Nectar.' The temple also serves langar or free food to the visitors and devotees and is known to be the largest free kitchen in the world.
Timings: 3 am to 10 pm
---
Looking To Book A Holiday Package?
Book memorable holidays on TravelTriangle with 650+ verified travel agents for 65+ domestic and international destinations.
---
2. Wagah Border – Epitomizing patriotic fervor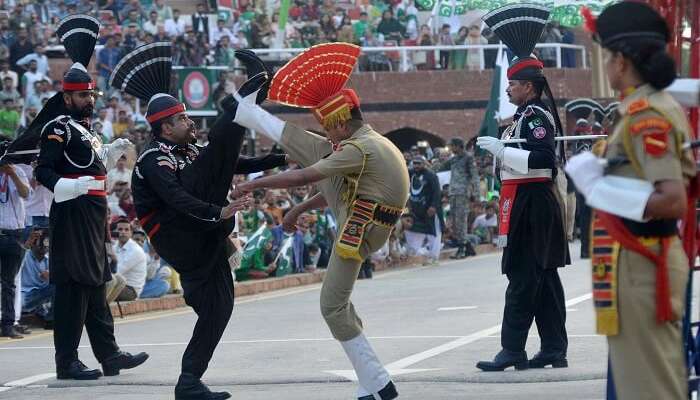 A trip to Amritsar is incomplete if you failed to immerse yourself in the nationalistic zeal of the Wagah Border Beating Retreat ceremony. This border separating India and Pakistan witnesses this ceremony every day in the evening. The ceremony is performed by the soldiers of both the countries as they advance towards the gate when it is opened in the evening.
The national flags of both the countries are lowered with reverence as the soldiers salute each other. The entry is done through a security check and so it is preferable to arrive one hour before the ceremony begins to grab a seat with a good view.
Timings: 10 am to 4 pm (the ceremony starts from 4:15 pm in summer and 5:15 pm in winter)
3. Jallianwala Bagh – Reminder of the brutal history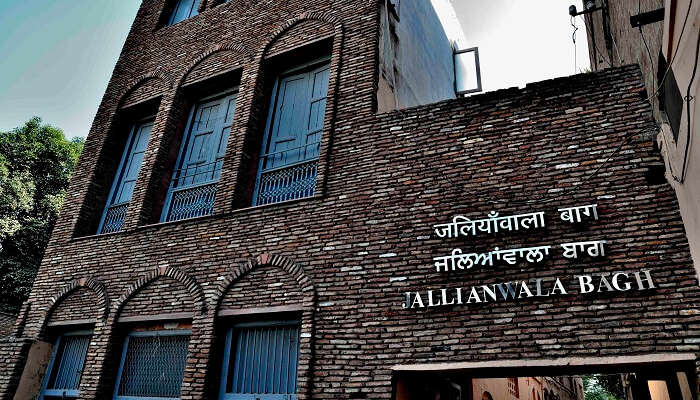 Jallianwala Bagh is a dire reminder of the extreme human brutality as it commemorates the massacre of the peaceful congregation by British occupying forces. This historical site has been converted into a public garden and is also an abode of a national memorial, managed by the Jallianwala Bagh National Memorial Trust.
A visit to Jallianwala Bagh can be bundled up with your sojourn to the Golden Temple as it is one of the places to visit in Amritsar near Golden Temple.
Timings: 6:30 am to 7:30 pm
4. Maharaja Ranjit Singh Museum – Showing the best of regal past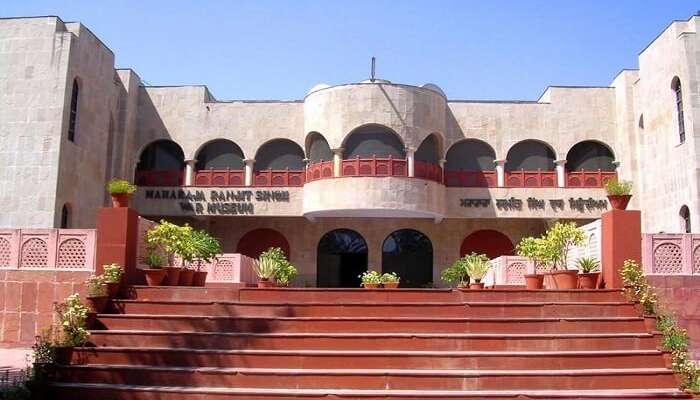 Maharaja Ranjit Singh was the most valiant and widely-adored rulers of Punjab and his capital was the city of Lahore. He included Amritsar in his kingdom in 1802 and constructed a double-storeyed palace for him to stay on his visits to this city. The palace is surrounded by a garden and has been converted into a museum.
It gives an insight to the visitors into the most glorious era of Punjab's history under the reign of Maharaja Ranjit Singh.
Timings: 10 am to 5 pm
5. Popular eateries – To relish delectable Amritsari cuisine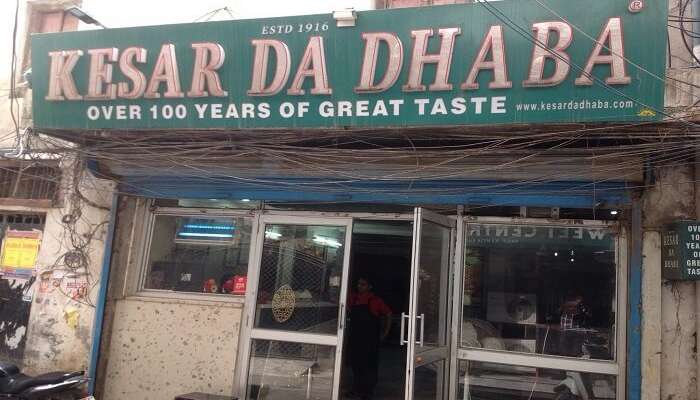 Apart from Langar Prasad at the Golden Temple, Amritsari cuisine is known for its legendary food dishes and exclusive flavors. The city offers delicious butter-drenched and potato-cauliflower stuffed kulchas, heavenly subtly-spiced tandoori chicken, incredibly soft shami kebabs, scrumptious and tender mutton tikkas and many other mouth-watering vegetarian and non-vegetarian dishes.
Just get lost in the food streets and outlets of the city to experience the gratification of exquisitely palatable food.
Popular eateries in Amritsar: Kesar Da Dhaba, Surjit Food Plaza, Makhan Fish and Chicken Corner Amritsar since 1962
Must Read: 20 Best Restaurants In Chandigarh To Relish The Real Taste Of Punjabi Tadka!
6. Other city attraction – For walking & cycling tours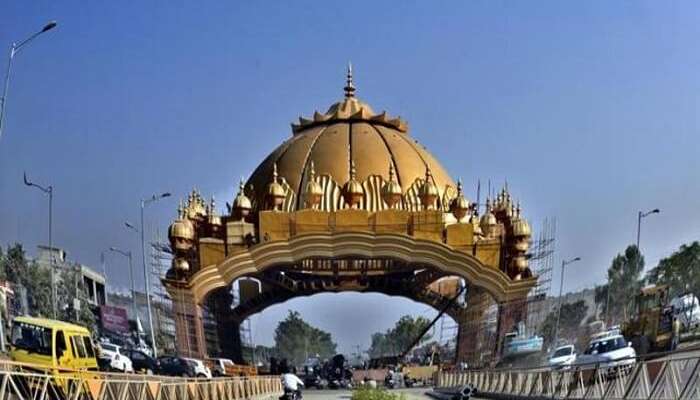 Many travel service providers design full-day or 3 to 4-hour cultural tours of the city. These tours are designed to cover places to visit in Amritsar in one day. They take you to the most prominent sites in the city and explain to you their history and significance. These tours require you to walk a lot while exploring different places. If you enjoy the joy and adventure of cycling, you can take pedal tours.
These tours are conducted in groups and offer an excellent chance to discover the charm and culture of the city. You are accompanied by a knowledgeable tour guide who can give you any information you seek easily.
Amritsar weaves together the colorful threads of every dimension of human life and presents to you the most beautiful and admirable tapestry. Plan a trip soon and explore the wonderful historical city!
Further Read: 8 Places To Visit In Punjab To Witness The True Beauty Of The State
Frequently Asked Questions About Places To Visit In Amritsar
Q. What is Amritsar famous for?
A. Amritsar is known for the famous Golden temple. It is one of the best places to visit in Amritsar. Many travelers visit the temple throughout the year and seek prayers.
Q. What can I do in 2 days in Amritsar?
A. You can visit the major tourist attractions of Amritsar in 2 days without any hassle like Golden Temple, Jallianwala Bagh, Wagah border, Durgiana temple, Heritage walk and more.
Q. How far is Wagah border from Amritsar?
A. Wagah border is located at a distance of 28 km from Amritsar.
Q. What is the best time to visit Amritsar?
A. The best time to visit Amritsar is from November to March. During these months, the weather is pleasant to go out and explore.
Q. What is good to buy in Amritsar?
A. You can buy beautiful cotton suits and charming footwear from Amritsar. Lahori Gate is one of the best markets in Amritsar.
Q. Is Amritsar safe to visit?
A. Yes, Amritsar is safe. However, you must be aware of the pick-pocketers.
Q. How many days are enough for Amritsar?
A. Two days are enough for visiting Amritsar.
Q. Is it good to visit Amritsar in December?
A. Yes, December is a good time to visit Amritsar. Do not forget to carry woollen clothes as it gets chilly during the night.
---
Looking To Book An International Holiday?
Book memorable holidays on TravelTriangle with 650+ verified travel agents for 65+ domestic and international destinations.
---
Comments
comments