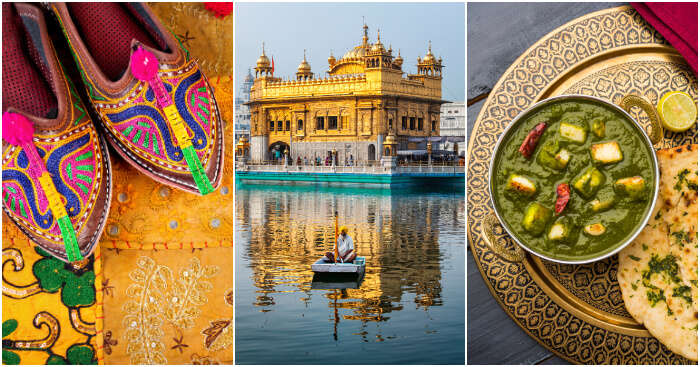 Amritsar—this name holds great value in the lives of Sikhs around the world. The maze of narrow lanes, the presence of the holy Golden Temple and its lake, delicious 'langar ka prasad', bustling bazaars, and a sense of calmness amid all the chaos, that's the beauty of Amritsar. And for you to experience that splendour, we've listed the best things to do in Amritsar to soak in the essence of the place.
A Little About Amritsar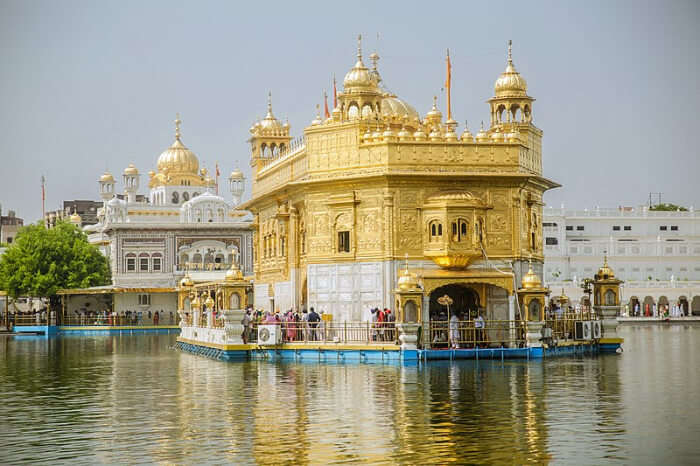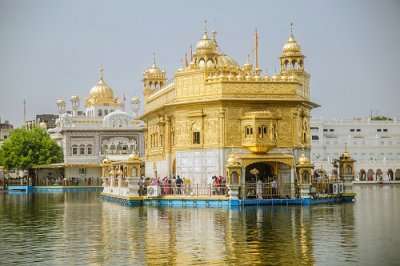 Among the most revered cities in the world, Amritsar was built in 1577. The city is home to one of the holiest Sikh shrines called Golden Temple, a memorial of national importance known as Jallianwala Bagh, and the Partition Museum that'll remind you of the post-partition riots. The Gobindgarh Fort and Rambagh, built by Maharaja Ranjit Singh are also among the jewels of the city.
14 Places To Visit in Amritsar For A Glimpse Of The Momentous Past
Best Time To Visit Amritsar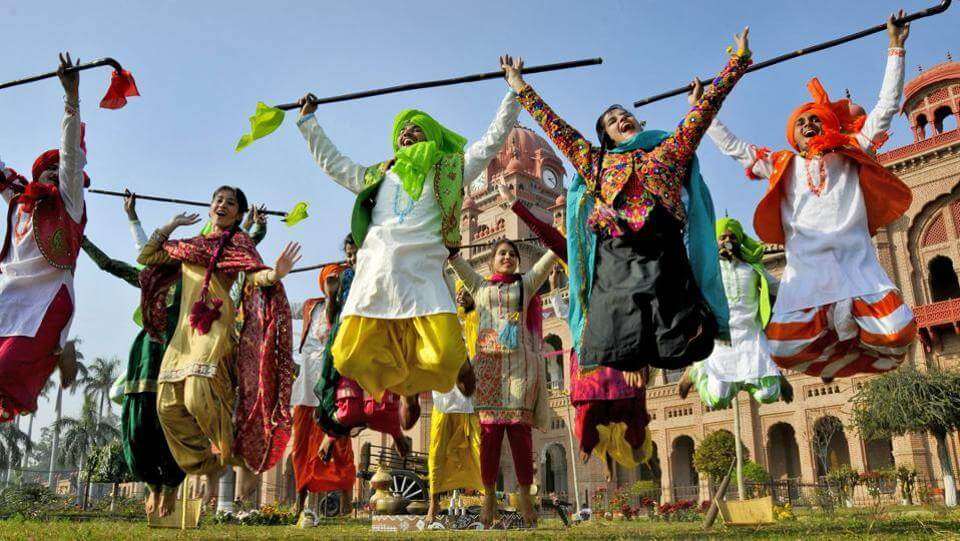 If you're planning a trip to Amritsar, the time between October to March is pleasant. It's the best time for sightseeing and witnessing the best of Amritsar. Avoid going to Amritsar during the monsoon months of July and August.
5 Things To Do In Amritsar
Do not come back from your trip to Amritsar without having these wonderful experiences in the revered city of the Golden Temple.
1. Street Food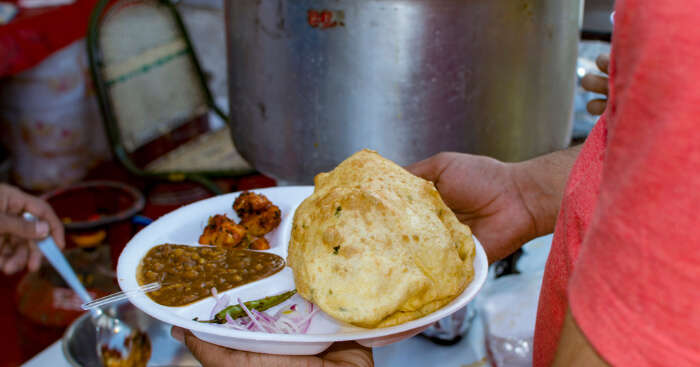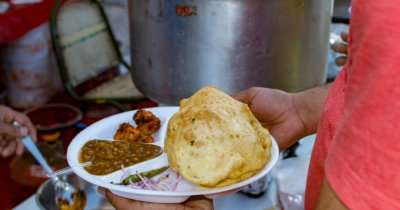 Go on a binge spree in the holy city of Amritsar. When you're in the city, trying their delicious street food and authentic dishes become one of the most important things to do in Amritsar. Amritsari kulcha, tandoori luchas, keema naan, mutton tikka, tandoori chicken, phirni, and kulfa (Amritsari version of kulfi) are a few dishes you must try, even of you aren't a foodie.
Most popular restaurant and dhabas in Amritsar: Makhan Fish and Chicken Corner Amritsar Since 1962, Bade Bhai Ka Brothers Dhaba, Bhai Kulwant Singh Kulchian Wale,
Sakhi's Wat'z Kukin?, Kesar Da Dhaba, Giani Tea Stall, and Bharawan Da Dhaba.
Things To Do: Try delicious street food
Entry Fee: N.A
Timing: N.A
Food In Amritsar: 5 Flavorful Dishes That All Foodaholics Must Try In 2022
2. Shopping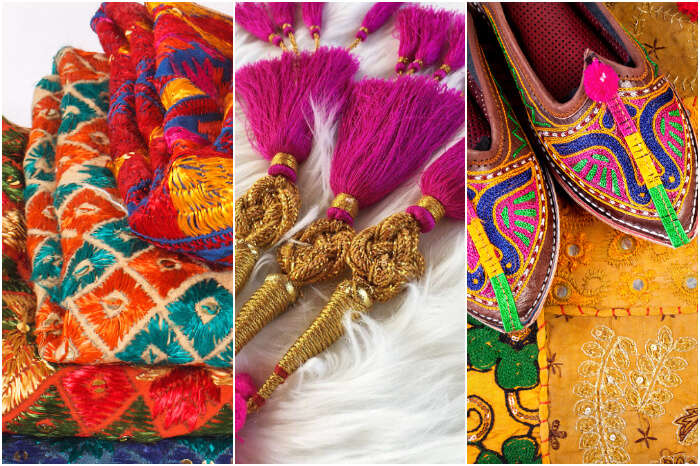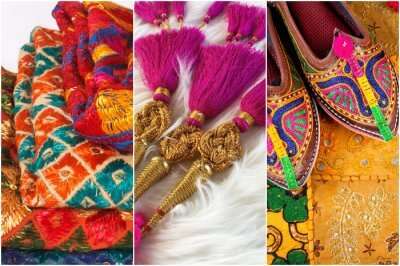 In the vibrant bazaars of Amritsar and in every nook of its streets, you'll find something worth buying. And shopping is the perfect for those who are thinking what to do in Amritsar. Don't come back without buying the colourful and beautiful phulkari dupattas and a pair of gorgeous Punjabi juttis from Amritsar. This desi experience in the local bazaars of the city is among the most fun things to do in Amritsar.
Shopping places in Amritsar: Hall Bazaar, Guru Bazaar, Katra Jaimal Singh Bazaar, Lahori Gate Market, Rani Ka Bagh, and Shastri Market are the most popular local markets where you can buy authentic styles and designs.
Things To Do While Shopping: Try buying local traditional souvenirs
Entry Fee: N.A
Timing: N.A
3. Golden Temple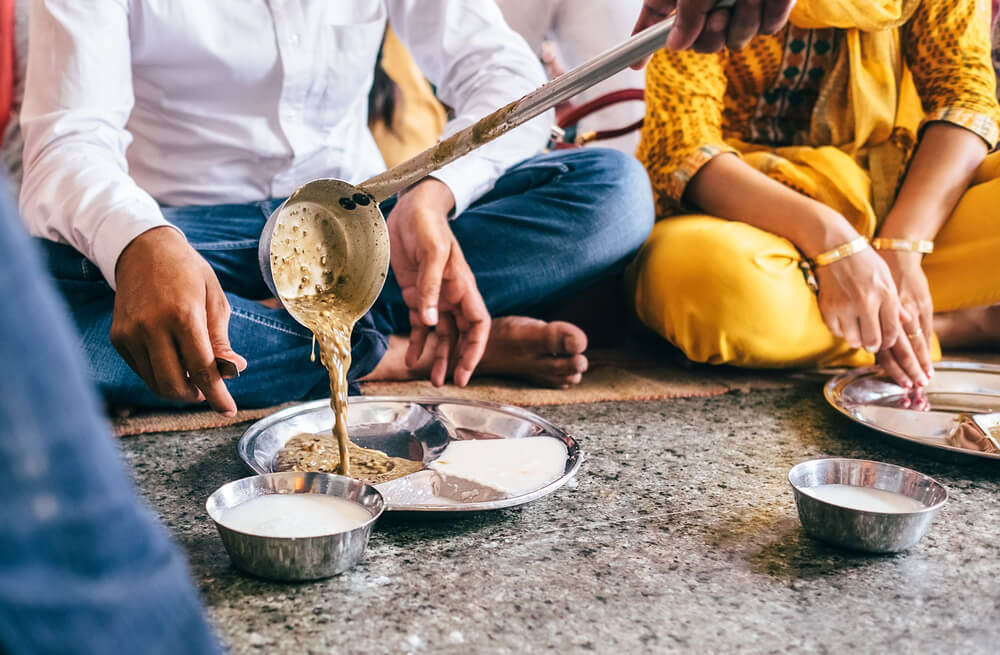 Guru Ka Langar is a tradition of serving langar, which was initiated by Guru Nanak Dev. The service has served the community in many ways. It teaches the etiquette of sitting and eating in a community, which has played a significant role in upholding the virtue of sameness of all human beings. You can also be a part of this humble service by helping in the kitchen (chop vegetables, wash dishes etc) or in the dining hall (serve food) of the holy Golden Temple.
Note: Meals in the langar are vegetarian, simple, and nutritious. The meal usually has roti (bread), rice, daal (lentils), and kheer. About 90% of the working staff is made up of volunteers, who ensure that the food is cooked properly and delivered on time.
Things To Do In Golden Temple: Experience Langar Seva
Entry Fee: N.A
Timing: N.A
15 Best Hotels In Amritsar One Must Visit To Enjoy A Comfortable Stay!
4. Suncity Amusement & Waterpark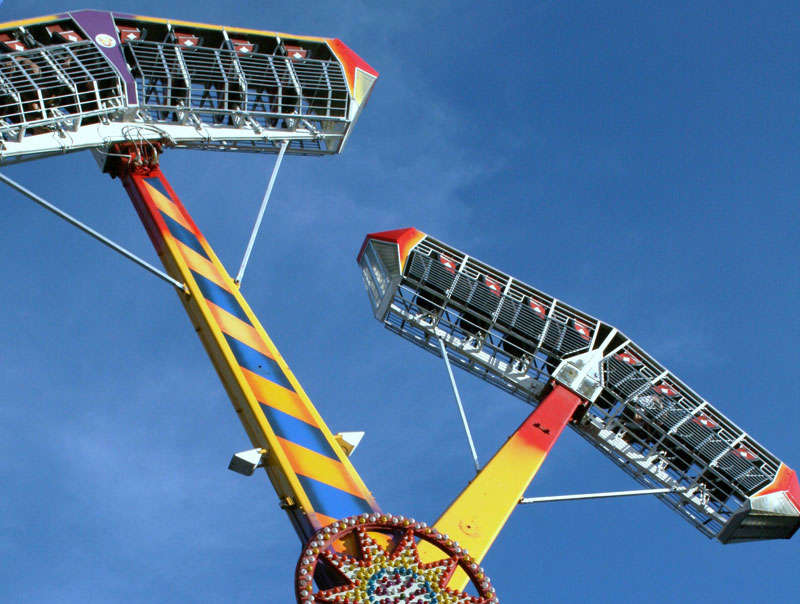 Once you're done bathing in the sanctity of Amritsar and now craving for some fun, head to Suncity amusement and waterpark. About 5 km from Golden Temple, the park has thrilling rides that include Ranger, My Fair Lady, Sinbad, Joy Train, Sun Bull, Sun Spine, Humpty Dumpty, Sun Syclone, Aqua Dance etc.
Things To Do In Suncity Amusement & Waterpar: Enjoy the fun ride
Entry Fee: Amusement Park: INR 350 | Water Park: INR 600 | Combo Pack: INR 700
Timing: 10:00 am to 8:00 pm
5. Harike Wetlands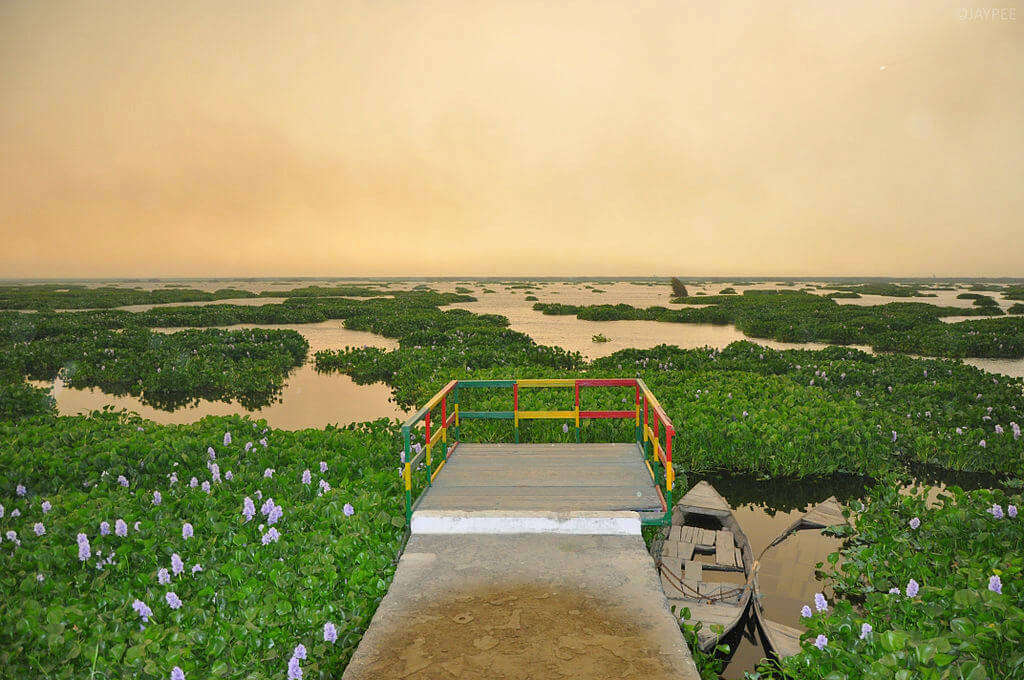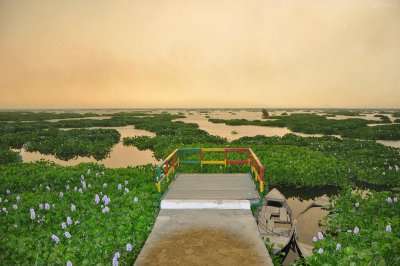 Home to a vast shallow lake, created by the confluence of Sutlej and Beas river, Harike Wetlands is among the most important wetlands of India. Every year the gorgeous winged guests from countries like Kazakhstan, Russia, Siberia etc visit the wetlands. The birds arrive here in the first week of November and stay here till March. One can spot tufted duck, godwit, Siberian gills, Rudy, Bills, Spoon, Pantel etc.
Things To Do In Harike Wetlands: Jeep safari (not available at the wetlands, hire one from Amritsar), boating, bird photography etc
Entry Fee: None, but permit is required from DFO and photography of Harike barrage is prohibited
Timing: Sunrise to sunset
61 Inviting Places To Visit Near Chandigarh
We hope Amritsar keeps you inspired and entertained through your journey. These enticing things to do in Amritsar will surely fill your vacation with fun and excitement. So, get packed, pick your dates, plan your Amritsar trip and  get ready to have a blast!
For our editorial codes of conduct and copyright disclaimer, please click here.
Frequently Asked Questions About Things To Do in Amritsar
What are the top attractions to visit in Amritsar?
The top attractions to visit in Amritsar are Shri Harmandir Shahib, Jallianwala Bagh, Kamal General Store, Partition Museum, Sadda Pind, Akal Takht, Gurdwara Ber Baba Budha Shahib and many other spots are considered as the must-visit ones.
Is one day enough to visit Amritsar?
One day is enough to cover up all the top attractions in Amritsar. In the first half of the day, you can visit Golden Temple, visit Katra Jaimal Singh Market and Jallianwala Bagh and post-lunch you can visit Wagah Border.
What can I buy from Amritsar?
There are a lot of things to buy from Amritsar and these include Shawls, dress materials, carpets, phulkari embroidery work textiles, electronics, sarees, Pakistani juttis, dry fruits, Chinese lamps, different food items, imitation jewellery.
Which sweet is famous in Amritsar?
Halwas, Besan Laddoos, Pinni are some of the popular sweets in Amritsar.
Is RTPCR negative report required for travelling to Amritsar now?
There are new covid guidelines issued by the Government for international tourists. A negative covid -19 RTPCR certificate is required for travelling all international tourists coming to India except those who are coming because of a death in the family.
What can I do in 2 days in Amritsar?
If you do not want to rush things during sightseeing, you could visit the Golden Temple on the first day and watch the parade at Wagah Border on the second day. Jallianwala Bagh, Durgiana Temple, and Mata Lal Ji Devi Temple are other famous attractions that you can cover. Make some time for shopping too.
What is there to do in Amritsar at night?
There is not much to do in Amritsar at night except visit the Golden Temple that looks all the more beautiful at night. You won't find any nightlife in Amritsar and everything closes down by 9 at the night.
Is Amritsar safe?
Amritsar is not as safe as one would expect it to be despite being home to the Golden Temple. It is highly recommended for girls and boys to not roam around the city at night alone. The only safe haven is Golden Temple that is open 24 hours for the visitors.
How should I dress in Amritsar?
Dress modestly during your visit to Amritsar. When visiting Golden Temple, make sure your head is covered with a dupatta or a scarf. None of your body parts should be revealing.
Can I stay in Golden Temple for free?
Yes, you may stay in the Golden Temple for free. You can sit as long as you want in the temple premises. Some people even crash their at night though it is not a comfortable setting. However, guest houses are also available in the temple that charge a nominal fee of INR 300-400 per night.
How long should I stay in Amritsar?
A day is enough in Amritsar. However, if you want to enjoy the charm of this city at your own pace, then you may add one more day to the itinerary.
What is the famous thing of Amritsar?
Amritsar is famous for a lot of things like the Golden Temple, Punjabi Jutti, food, phulkari, etc.
---
Looking To Book An International Holiday?
---
People Also Read:
Things To Do In Kerala Things To Do In Sikkim Things To Do In Indonesia
Comments
comments