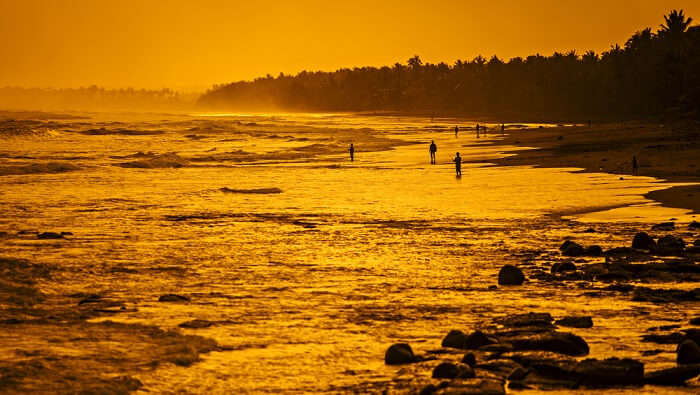 Traveling is a gesture which finally helps you attain peace after all the chaos you have been through on the roads, after all the hustling and believing in the myth that money is the ultimate goal of life, we don't want you to keep running in the race in which everyone else is, so stop! Grab your phones, and ping your friends as you might not be able to resist exploring all the beautiful places to visit in Jembrana regency, Bali with your friends. Bali is the most beautiful Indonesian Island famous for a holiday destination and welcoming its guests with a wide open heart. The fragrance of the country is absorbed by the thick air and widely spread along with the wind to each and every part of the country. Bet us on this, we always hold a blank CD of memories from Goa trip because we all plan it, so it is the right time to fill the blank CD with overflowing memories with your pals.
Famous for its pleasant atmosphere throughout the year, Bali is a province which can be visited during any time of the year but its a cherry on the cake if you plan it during the months from April to October, nature showers its blessings in the form of light rain, just what you need on a long walk with your partner. Low humidity and a lot of sunshine are what makes a vacay perfect, so make sure you mark the dates on your calendar and discuss the weather with your friends before planning the trip.
Bali is showered with a benediction that it can unite various forms of travelers and be a dream destination for anyone so if you are a nature lover, party lover or an adventure seeker you have chosen the right place for your squad to spend the vacation and make it the most catchy moment of life. Get ready to soak your body in the sunshine on the beaches of Jembrana and get tanned. The world-class diving area can be spotted in Jembrana regency, with a dynamic nightlife for partying hard to waking up to the tranquility of the shores, Jembrana welcomes its travelers with warm hospitality.
Places to Visit in Jembrana Regency, Bali With Friends
Some of the best places to visit in Jembrana regency, Bali with your friends are listed below so make sure you do not exit before making note of all the amazing places with your buddies.
1. Menjangan Island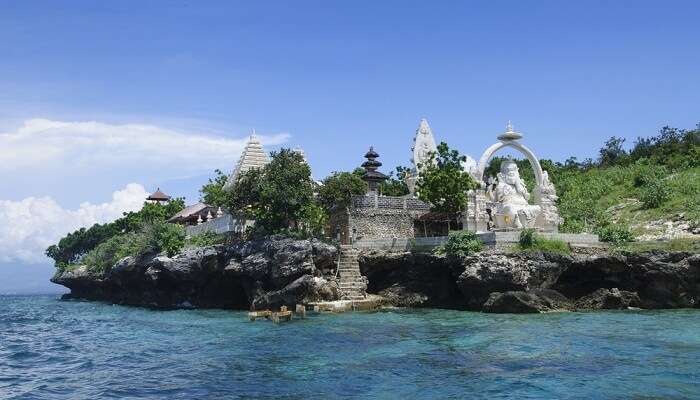 The wonderland of the underwater, Menjangan is among the most beautiful underwater ecosystems of Indonesia. Secretly hidden from the generic touristy, the waters of this island are home to almost 226 different species of fishes. And to add to it, the deep sea at this mystery island has a treasure in a 150 year old shipwreck of an unknown origination. Wouldnt you want to go on a treasure hunt with your beloved- Oh! And theres also the temple of Lord Ganesha on the island. Also, this is one of the best hidden islands in Bali.
Distance from Bali: 8 km
How to reach: Via Labuhan Lalang port or from Terima Bay
Things to do in Menjangan islands: Snorkeling, lazing around the idyllic beaches, exploring the corals, and treasure hunting at the shipwreck
     10 Best Islands Around Bali For Some Romantic Island Hopping In 2022!
Banyuwangi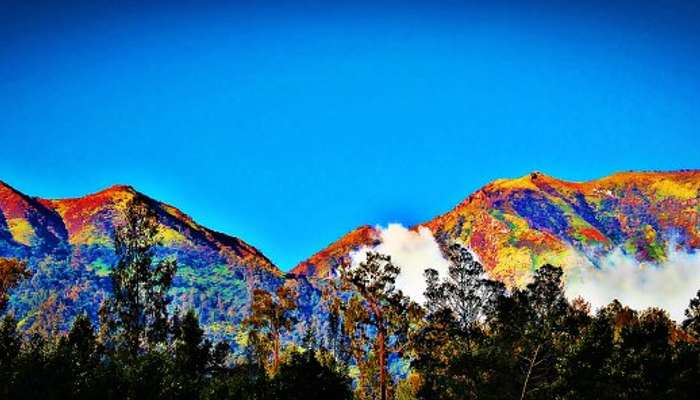 Banyuwangi is filled with beautiful gems that make for a wonderful honeymoon. Climb up the Ijen volcano and be amazed by blue flames that spring out among the yellow sulphurous rocks. Watch baby turtles take their first steps to the ocean at Sukamade Beach.Take a safari ride through the Baluran National Park, go snorkelling in Bama Beach and surfing at Pulau Merah Beach.
Best time to visit: June until September
Beyond Bali: 21 Places To Visit In Indonesia For Honeymoon In 2022
West Bali National Park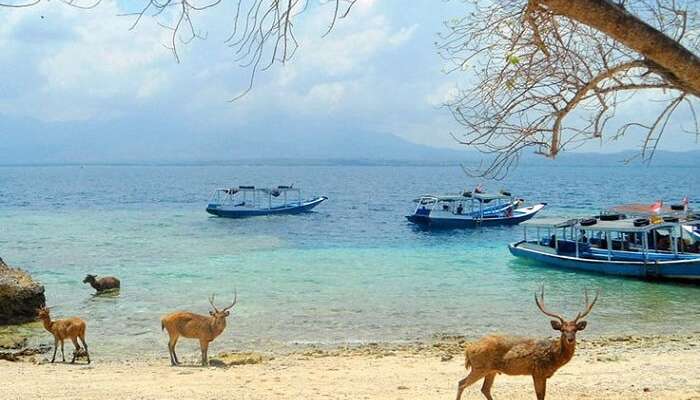 When you're in Bali, take your time to explore its national parks, wildlife reserves, forest, mountains, and gardens, that will let you explore the island in an unique way and make your journey more rewarding.
West Bali National Park in Bali is one of the most famous places in the world. Also known as Taman Nasional Bali Barat, this forested region is a conservation area which makes up the majority of central-western Bali. Founded in 1941, West Bali National Park was originally a Dutch initiative to protect the endangered Bali Starling bird, and the last remaining native animal from which most cattle in Bali descent is the wild banteng. Found in the westernmost part of the island, the park now has a total area of over 46000 acres.
Details About West Bali National Park
Best Time to Visit: August to December
Entrance Fee:
IDR 40,000 per person
A local guide must be hired for hiking, which costs about IDR 350,000
Location:Northwest Bali, Main Office – Jalan Raya Cekik-Gilimanuk Road, Jembrana
The boundary of West Bali National Park, located in the north-western part of the island, includes mangrove swamps, dense rainforests, wide open savannahs, and coral reefs. Off the north coast of Bali, there is also a small island reserve named Pulau Menjangan, also known as 'Deer Island'.
This little island is home to the rare menjangan or Javan rusa, and attracts visitors from across the globe for its excellent snorkeling and diving.
Keep in mind that if you want to go on a West Bali National Park tour, you must have a park permit and be accompanied by an official guide.
Over 37,000 acres of Bali West National Park is made up of overland terrain while more than 7,000 acres are marine areas.
The park is managed in a zoning system, which consists of the Main, Jungle, Marine Protected, Religious and Historical, Cultural, Utility, Special, and Traditional Zones.
If you are looking forward to a snorkeling adventure, you should head to Menjangan Island. This is where you will find acres of vibrant coral reef gardens, making it an ideal destination for diving and snorkeling.
At the end of the last century, the marine reserve at Bali Barat National Park recorded 110 coral species belonging to 18 families and of these species, 22 belong to the mushroom coral family.
Only 29 mushroom coral species are recorded worldwide. However, there are at least 27 Acropora coral species found in an area as big as only 4 acres. Needless to say, you will have an amazing time exploring the coral reefs at one of the best national parks in Bali.
Home to about 160 different species of birds, make sure you get a glimpse of the mascot of the Bali Barat National Park – the Bali Starling
Sea and shore birds like Lesser Frigate, and White Starlings are the most common types found in the park.
National Parks In Bali: All You Need To Know About The Terrific Two Escapes!
So if you are already having an adrenaline rush in the back of your throat just by reading about these places, you have a lot more to experience pal, share the list of places to visit in Jembrana regency, Bali with friends and plan the most remarkable holiday in Bali with your friends without being too harsh on your pocket. It is high time to fill your Insta feed with memories. So grab your bags, call your friends, and get ready to cherish those beautiful memories till lifetime.
---
Looking To Book An International Holiday?
Book memorable holidays on TravelTriangle with 650+ verified travel agents for 65+ domestic and international destinations.
---
Comments
comments