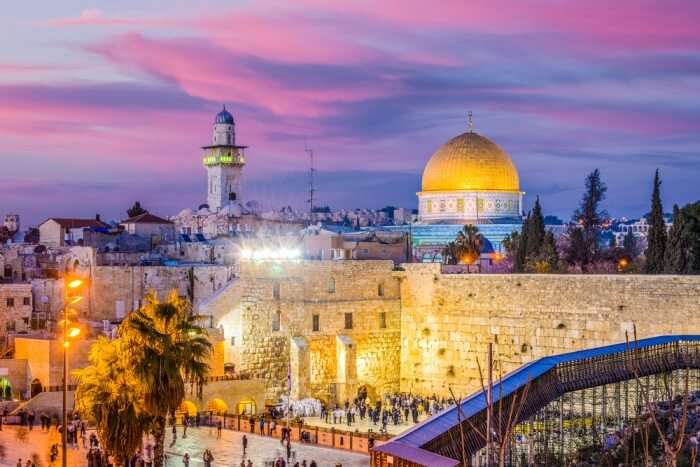 Atop a plateau in the Judean mountains lies the holy city of Jerusalem, which is considered such by not just one but three Abrahamic religions, Judaism, Christianity, and Islam. In between the Mediterranean and the Dead Sea, lies the city of Jerusalem, which is also one of the oldest cities in the world. And with time, comes history, and this city has layers and layers for one to unfold. Jerusalem is a wondrous city with historic sites of great cultural importance. There are various Quarters, all famous for different reasons, and establishments inside stone buildings. Intrigued? Listed below are some interesting places to visit in Jerusalem. Have a look, and plan a trip to the old historic city soon.
12 Best Places To Visit In Jerusalem
Jerusalem is an interesting place for those who love to know more about culture and history. It is also a haven for food lovers. Read on, to know of some of the best places to visit in Jerusalem, Israel.
Haram Al-Sharif
Western Wall Plaza
Church Of The Holy Sepulchre
Tower Of David
Mount of Olives
Israel Museum
The Biblical Zoo
Via Dolorosa
Armenian Quarter
Mount Zion
Muslim Quarter
Kidron Valley
1. Haram Al-Sharif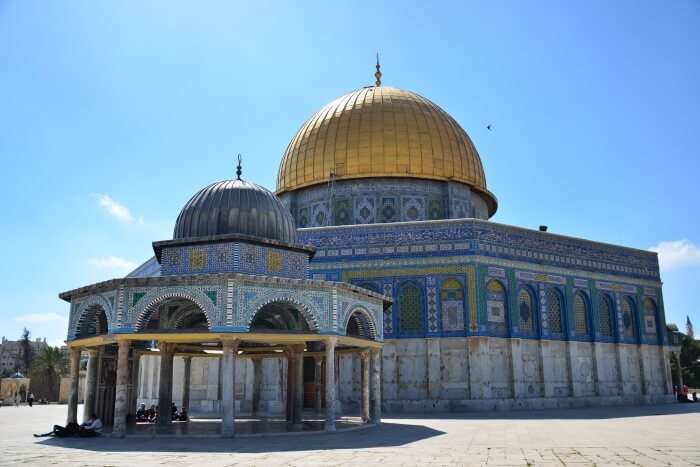 Image Source
Also known as Temple Mount this is a holy site in all these religions of Christanity, islam, and Judaism. It is a hill situated in the Old City. Today what is left is a plaza with the walls that are still standing and one of these is the Western Wall which is another place of tourist attraction in Jerusalem. The Bible says that there are Jewish temples atop the hill, while the Muslims believe it to be the site of one of the three Sacred Mosques. Thus, it is one of the most contested religious sites around the globe.
Must Read: Things Not To Do In Israel: 12 Commandments To Swear By On Your Trip
2. Western Wall Plaza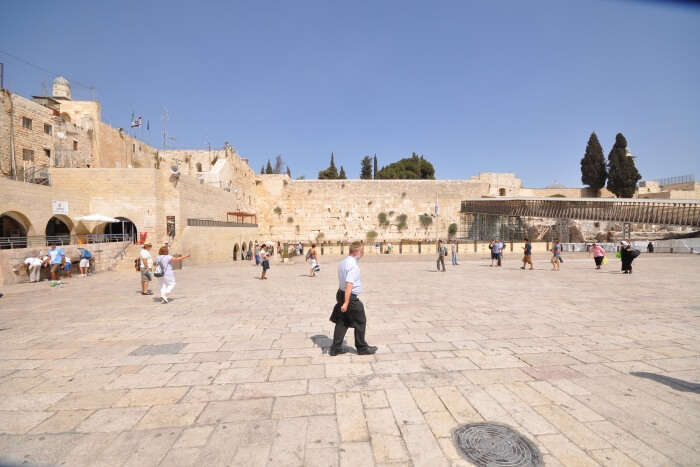 Image Source
Western Wall Plaza is a public square in the Jewish Quarter of the city. The plaza is adjacent to the Western Wall which is also known as the Wailing Wall and is quite an important and religious site for the Jewish people. One might see people reciting prayers at the wall. People visit from all over the world, to recite these prayers, and one can also write them down and put the paper in the cracks of the wall.
3. Church Of The Holy Sepulchre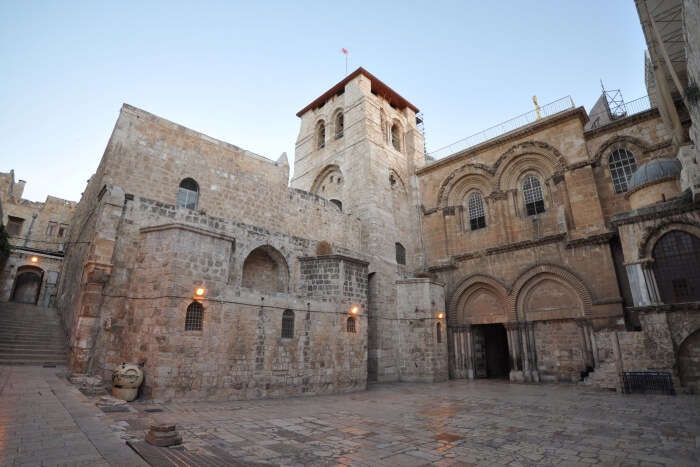 Image Source
The holiest Christian site in Jerusalem is known to be the Church Of The Holy Sepulchre. It is the holy place where Christ was crucified and buried. As a tourist one can visit the place and be a part of the hymn singing and chanting that takes part later during the noon. Climb the steps to the Cavalry, as it is one of the best parts to see here. There are various chapels too that one can visit here. Also, as it is a religious site, it is advised to dress appropriately.
Suggested Read: 12 Perfect Wedding Venues In Israel For Your Happily-Ever-After!
4. Tower Of David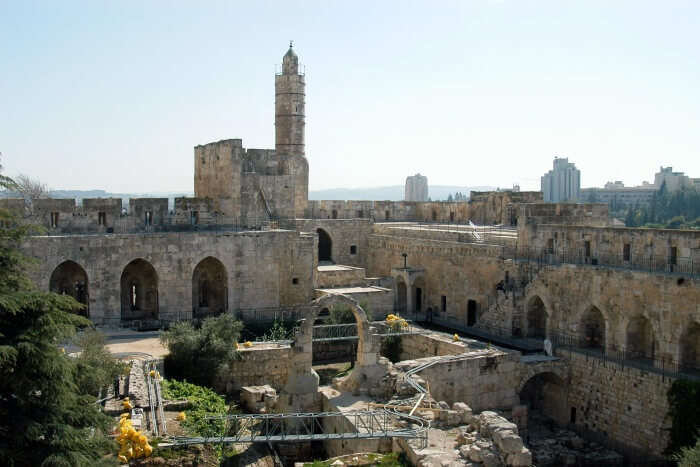 Image Source
Located close to Jaffa Gate, Tower of David is an ancient citadel. It is also a site of panoramic city views. Here one can visit the Tower of David Museum which is quite an interesting place. There are archaeological ruins here that date back to 2,700 years. There are exhibits displaying the history of Jerusalem. One can find maps, and audiotapes too! So, all you history buffs and shutterbugs, make a note and do not miss out on visiting Tower of David.
---
Planning your holiday but confused about where to go? These travel stories help you find your best trip ever!
Real travel stories. Real stays. Handy tips to help you make the right choice.
---
5. Mount of Olives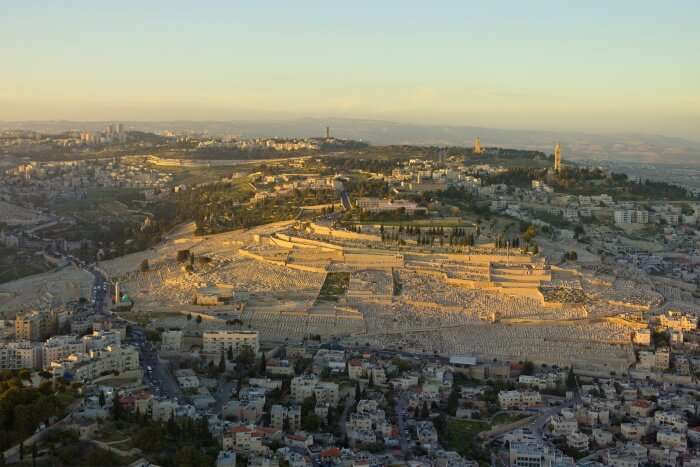 Image Source
Once covered with olive trees, this is a hill to the east of Jerusalem. The hill is the site of the oldest Jewish burial ground in the world. There are three peaks here Mount of Olives, Mt Scopus and the Hill of Evil Counsel which overlook the city and offers one with breathtaking views of Jerusalem. It is also one of the Islamic places to visit in Jerusalem as there are quite a lot of mosques atop Mount of Olives. There are guided tours available of this attraction which start at Jaffa Gate. One can also take a shared taxi to reach here.
Suggested Read: 10 Places For Scuba Diving In Israel To Satiate Your Adventure-Lust
6. Israel Museum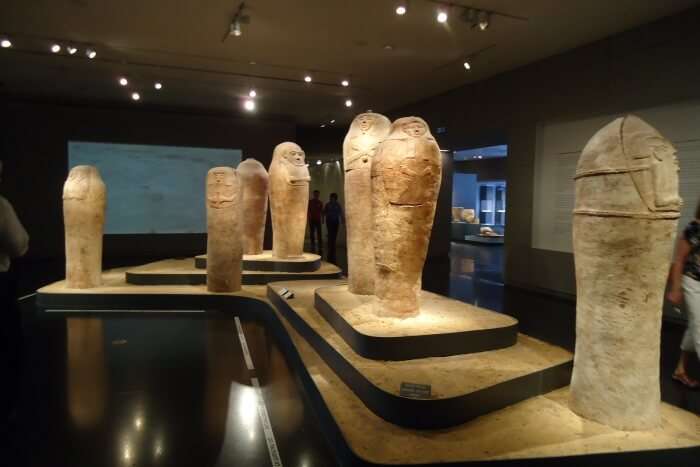 Image Source
Israel Museum is one of the top art and archaeological museums in the world. It is a treasure house of information and a haven for those who like to know about the past. It houses encyclopedias, works from prehistoric times to present day, and much more. The main attraction is the Shrine of the Book which has some of the oldest Biblical manuscripts in the world. Another attraction here is the Billy Rose Art Garden which is believed to have the finest outdoor sculpture settings. Visit and see for yourself!
Suggested Read: 6 Hostels In Jerusalem: Stay At The Best Places On Your Israel Trip
7. The Biblical Zoo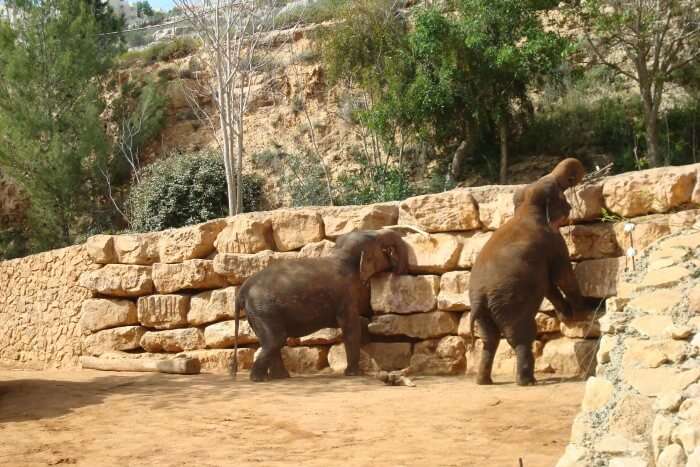 If you are visiting Israel with family and kids, then this is one of the best tourist places in Jerusalem. The zoo covers an area of around 62 acres and is a fun place in the city. The beauty of the place lies in the manmade lake which has waterfalls and pools and green lawns by its side. There is a visitor's train which takes tourists from one part of the zoo to another to watch the free roaming animals. Have a great time with your family and children here.
8. Via Dolorosa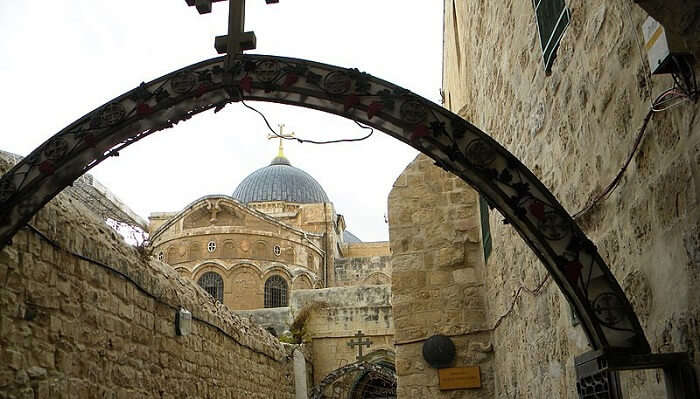 Via Dolorosa which when translated means 'Way of Suffering' or 'Sorrowful Way' is one of the major highlights of Jerusalem. If you are looking for the most amazing places to visit in Jerusalem Israel then your search ends here. For most of the Christian visitors, Via Dolorosa is the most important part of their trip to Jerusalem. It's a walk which follows the route of Jesus after he was condemned and he walks towards execution.
Suggested Read: Snorkeling In Israel: 6 Best Spots To Meet The Wonders Of The Sea
9. Armenian Quarter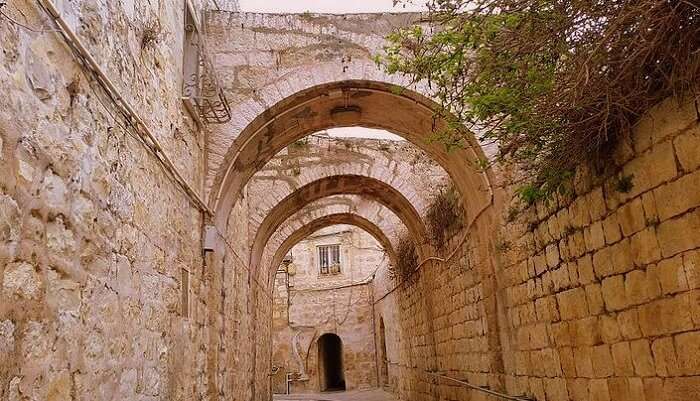 A tiny street on the old street, Armenian Quarter is the old city's most peaceful and quaint corner to explore. The best part is it's never overcrowded so if you are tired of looking at and being around people all the time, this street can be your refuge. Within the narrow lanes St. James Cathedral and St. Mark's Chapel are located. You can visit these churches and have a peaceful time and introspect.
10. Mount Zion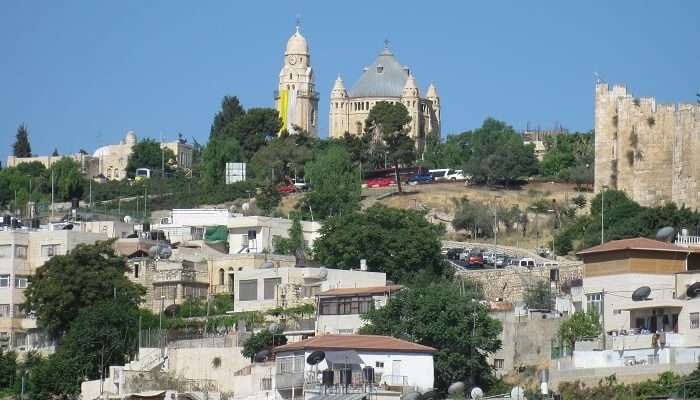 Home to Jewish and Muslim shrines and many churches, Mount Zion is located right next to Old City's Zion Gate. Revered because Jesus Christ celebrated his last supper here and because Virgin Mary spent the last years of her life here(as some legends say), this place is a very important cultural and religious site. This place is not revered by Christians but Jews as well as it's considered to be King David's Tomb.
Suggested Read: Why Summer In Israel Is The Best Time To Explore This Country
11. Muslim Quarter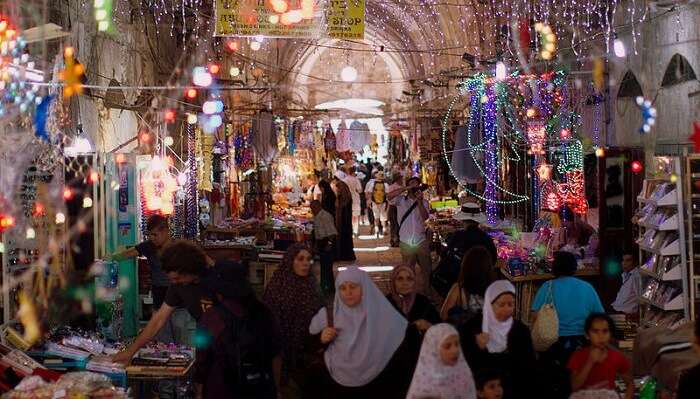 If you wanna go souk shopping or be at the liveliest and busiest district in the Old City then Muslim Quarter is where you should be headed to. Home to the 14th century Khan al-Sultan whose roof offers incredible views of the city , the Muslim Quarter is one of the top places to visit in Jerusalem. Remnants of Mamluk architecture can be seen in these streets. Do visit the place if visiting Old City is a part of your Jerusalem trip.
12. Kidron Valley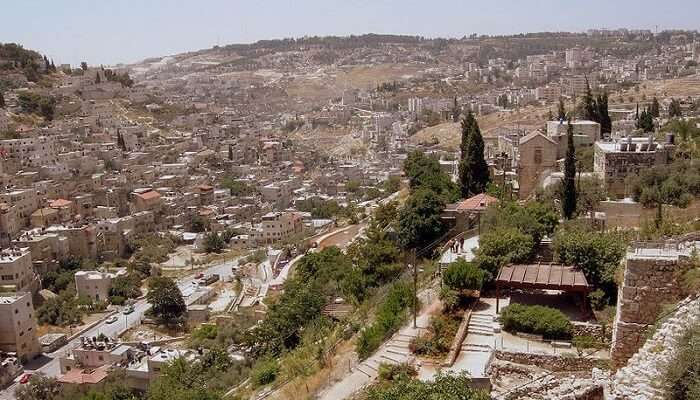 Nestled between Mount of Olives and Mount Zion, the Kidron Valley is one of the oldest areas in the city. It's a very sacred place for both Musslims and Jews believe that the last judgement will happen here. But the place is not just religious. Its historical as well. Archaeologists and historians have found traces of human existence here which date back to as long as 4000 years. If you want to visit a place that's both religious and historical, then you know where you should be headed to.
Further Read: 10 Imperative Israel Travel Tips You Must Know Before You Set Off On Your Journey
Jerusalem is like that chapter of history which one can never close. There are layers and layers of culture to this amazing place. And alongside these interesting places are the various quarters that come with markets and restaurants. Take a trip to Israel soon and have an amazing time exploring these holy places to visit in Jerusalem and gorging on tasty Israeli food!
---
People Also Read
Places To Visit In Israel Places To Visit In Jordan Places To Visit In Turkey