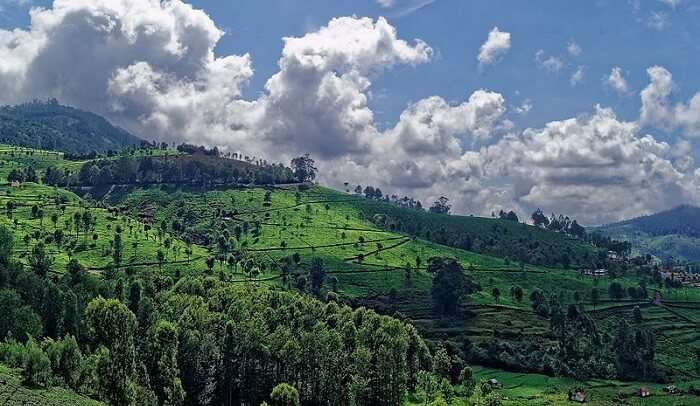 Tucked away in the serene sapphire blue Nilgiri mountains, Kotagiri is an extremely gorgeous town in Tamil Nadu. Adorned with beauty and lush greens, this ravishing hill station is a great spot for all wanderlust-stricken souls. If all weekends are about an enthralling escapade to the mountains is your idea then make Kotagiri your next stop. Not only there is a myriad of places to visit in Kotagiri but this town is bustling with thrilling trails that all trekkers can explore! A soul-satisfying vacation immersed in tranquillity will soothe your weary soul and make you fall in love with Kotagiri!
5 Best Places To Visit In Kotagiri
Explore the waterfalls, trek around the trails, and relax amidst nature, while you are looking for the best tourist places in Tamil Nadu, Kotagiri has a lot of things to offer all that you want! Here is a list of the most popular places to visit in Kotagiri that deserves a place on your itinerary. Do visit all these places and witness all that this town has to offer!
1. Longwood Shola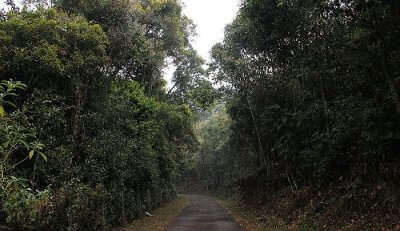 Image Credit: SeethaG for Wikimedia Commons
Nestled in the heart of Kotagiri, Longwood Shola is one of the best places to visit in Kotagiri for all trekking enthusiasts. This attraction is a forest reserve where you can witness the rich flow and fauna. All wildlife admirers can spot Indian Bison and flying fox at the Longwood Shola Forest Reserve. This forest reserve is home to various endangered species of birds and to have a closer look at them you must carry your binoculars. Get ready for an enticing trekking expedition while you are surrounded by greenery.
Location: Kotagiri – Kodanadu Rd, Tamil Nadu
 7 Festivals Of Tamil Nadu That'll Take You Close To The Traditions Of The State
2. Catherine Falls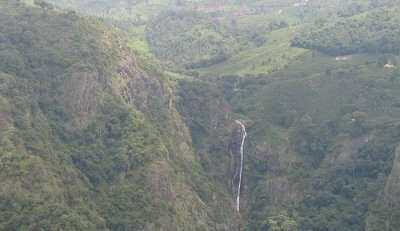 Image Credit: Sandip Bhattacharya for Wikimedia Commons
An enchanting spot, Catherine falls is one of the most stunning in Kotagiri tourist places. Being the second highest fall in Niligiri hills, Catherine Falls attracts a lot of nature lovers every year. It is a double-cascaded waterfall and worth capturing on your polaroids. Locally known as the Geddhehaada Halla, this waterfall has a height of 250 feet. Catherine Waterfalls spellbinds all visitors with its charm and is an excellent spot for taking a break from the crowded places.
Location: Kotagiri – Kodanadu Rd, Tamil Nadu
3. Rangaswamy Peak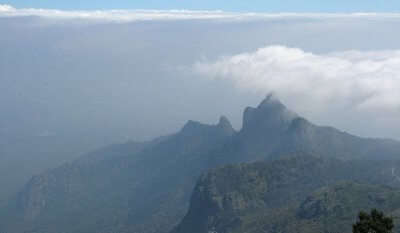 Image Credit: Ramana for Wikimedia Commons
Imagine being surrounded by emerald-green mountains, birds chirping and serenity all around, sounds like your place? Rangaswamy Peak offers all visitors the chance to forget the city life and glance at the wonderful creations of mother nature. This majestic peak is a religious place as there are two shrines located here and a lot of locals visit it. Rangaswamy Peak will make for a terrific spot for all photographers as it offers picturesque views and offers scenery straight out from movies.
Location: Kotagiri – Kodanadu Rd, Tamil Nadu
 12 Honeymoon Places In Tamil Nadu For A Romantic Getaway
4. Kodanad View Point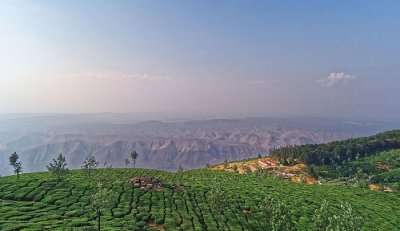 Image Credit: Hari Prasad Sridhar for Wikimedia Commons
Kodanad is a bewitching village that is popular for the Kodanad View Point. From this point, you can marvel at the marvelous Nilgiri hills. If you want to explore the best things to do in Kotagiri, get a birds-eye view of the whole hill station by trekking your way up to the Kodanad View Point in Kotagiri. This spot is one of the most famous places to visit in Kotagiri for all solace seekers. Stay at the cottages available in the village and enjoy all the scenic pleasures embracing this alluring town in Tamil Nadu. Kodanad View Point is an ideal place for all leisure travelers and will make for an excellent picnic spot.
Location: Kotagiri – Kodanadu Rd, Tamil Nadu
5. John Sullivan Memorial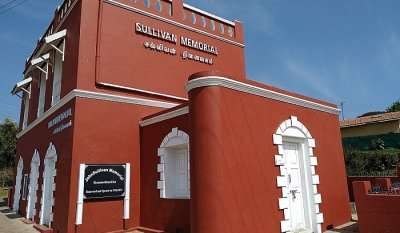 Image Credit: SivakumarPP for Wikimedia Commons
Born in 1788 AD, John Sullivan was an English servant who is the reason behind all the development and tea plantations in Nilgiri Hills. John Sullivan died in 1855 AD and the John Sullivan Memorial was established in his loving memory. Called the Pethakal Bungalow, John Sullivan Memorial is one of the best points of interest in Kotagiri and you should visit it on your trip. This memorial was built on the residence of John Sullivan and you can get aware of all the hardwood he did in developing Ooty and Nilgiri hills.
Location: Kotagiri, Tamil Nadu
 Monsoon In Tamil Nadu: See The 8 Most Wonderful Places To Explore
How To Reach
To make your vacation hassle-free, here are the details about the ways you can comfortably reach Kotagiri. Take a look!
By Rail: Coonoor is the nearest railway station to Kotagiri and from there you can hire a taxi and reach in around 40 minutes.
By Air: Located at a distance of 68 kilometers from Kotagiri, Coimbatore is the nearest airport. Taxis are available that will take you to Kotagiri in around 1 hour 55 minutes.
Best Time To Visit Kotagiri
Summers are a great time to visit hill stations and Kotagiri looks heavenly in this season. For those who want to beat the summer heat, the best time to visit Kotagiri will be in the summer season. The travelers who love the feel of winters and want to enjoy the cold weather, the winter season will be the perfect time for them to visit this beautiful hill station. Plan your escape between December and May for making the most of a well-spent and euphoric vacation in Kotagiri.
Tamil Nadu is a breathtaking state and attracts a lot of travelers all round the year. Kotagiri is a quaint hill station that is one of the most frequented spots in the state. With so many places to visit in Kotagiri, you can have a fun-packed vacation in Tamil Nadu with your family and friends. Unwind at this gem in the Nilgiri hills and take that much-awaited break from the city life. Do carry your polaroids to capture this paradisiacal hill station on your surreal vacation!
For our editorial codes of conduct and copyright disclaimer, please click here.
Frequently Asked Questions about Places to Visit in Kotagiri
What are the top attractions to visit in Kotagiri?
Attractions including Longwood Shola, Catherine Falls, Rangaswamy Peak, Kodanad View Point, John Sullivan Memorial, etc. are some of the best attractions in Kotagiri where travellers of all age groups can enjoy.
Can I visit Kotagiri during the current Covid situation?
Yes, you can plan a visit to Kotagiri during the current Covid situation. However, make sure that you are completely vaccinated and always carry your vaccination certificate. Besides this, you need to follow government protocols that include wearing a mask when in public, sanitizing hands at certain intervals, and maintaining social distance.
What is Kotagiri famous for?
Kotagiri features several spectacular trekking trails that make it a perfect pick for adventure seekers. Besides this, the scintillating rivers, alluring tea estate, and lush green surroundings lend one some soul-soothing vibes. Especially if you are fond of trekking, you must visit this place.
What is the best time to visit Kotagiri?
Winter an the onset of summer that are between December to May is the best time ti visit Kotagiri. During this time, the weather remains pleasant that makes your sightseeing experience all the more worthwhile.
Which are the best resorts in Kotagiri?
Green Nest Resort, Nahar Retreat And Spa and Farview Mountain Resort Villas are some of the best resorts where you can stay on your vacation.
How many days are enough for exploring Kotagiri?
A 2 to 3 days trip to Kotagiri is perfect for exploring the major tourist attractions and relaxing amidst nature.
Which are the most famous restaurants in Kotagiri?
The most famous restaurants in Kotagiri are Waldorf Restaurant, Hotel Kasthuri, and Hari Mess.
What is the elevation of Kotagiri?
Kotagiti sits at an elevation of around 605 ft.
People Also Read:
Places To Visit In Belur Places To Visit In Sakleshpur Places To Visit In Karnataka