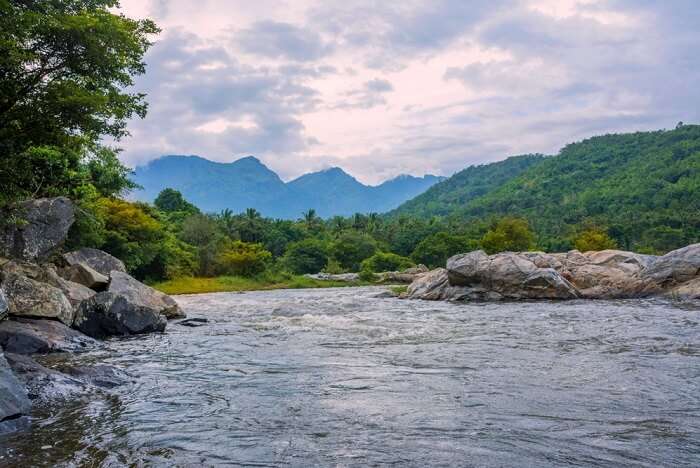 A long coastline of golden shores and plenty of misty green hills together make up the cultural state of Tamil Nadu in the south. A favorite place of nature lovers and mountain wanderers, this state is a true paradise no matter which season you choose to visit it in. But not all are aware of this fact! Which is why most people miss all the lovely experiences brought in by monsoon in Tamil Nadu year after year.
If you truly wish to see this little piece of heaven in all its glory, then you must visit these splendid avenues in Tamil Nadu that enliven up with resplendent green sights with the onset of some refreshing showers in this part of the country.
Offering the perfect blend of rolling tea pastures drenched in dew, scenic Nilgiri train rides, waterfalls bounded by soothing foliage, and a sweet petrichor hanging in the cool wind, these tranquil destinations in Tamil Nadu will make your getaway unforgettable!
Best Time To Visit Tamil Nadu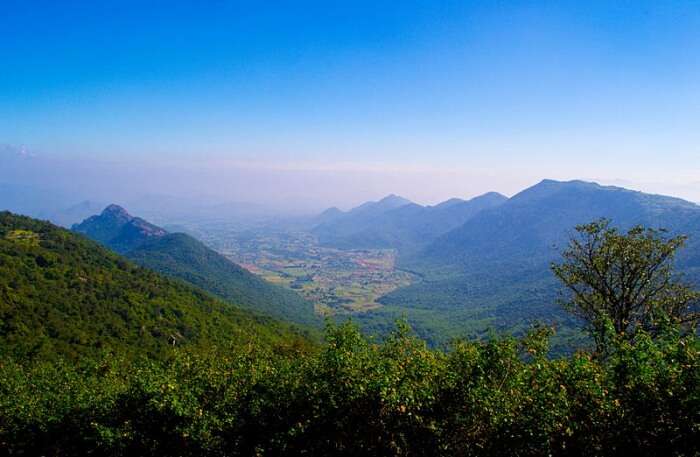 Tamil Nadu essentially enjoys a rather pleasant tropical weather year-round. The weather is hot and humid from March to October with the average temperature going up to even 38°C during the day. The weather in the hill stations in Tamil Nadu can get a little chilly in the winter season, though it stays mostly on the pleasant side, making the time from November to March the most ideal time to visit this state. Monsoon in Tamil Nadu covers this state in lush foliage and fresh, cool breeze, making this a great time for nature lovers and honeymooners to take a trip.
How To Reach Tamil Nadu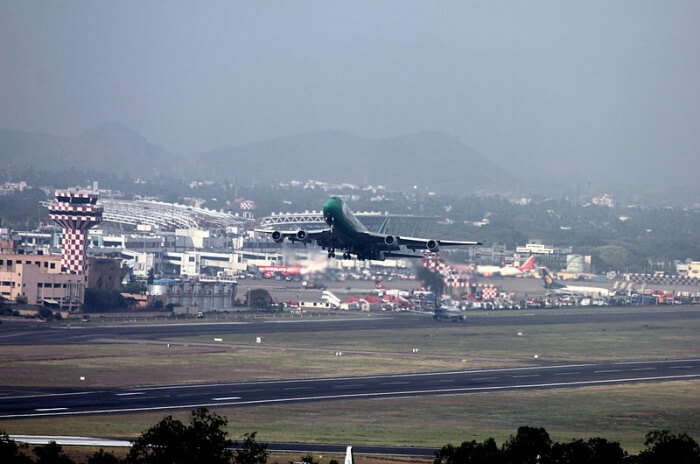 Image Source
It's super easy to get to this charming state in India. See all options right here:
By Road – With an extensively laid out road network, Tamil Nadu makes up for an exciting destination for a road trip. You can get here by a hired vehicle, your private car, private tour buses, or inter-state AC buses run by the State Express Transport Corporation.
By Rail – The Southern Railways covers a massive area of India's Southern Peninsula, including the states of Tamil Nadu, Kerala, Pondicherry, a major part of Karnataka as well as Andhra Pradesh. One can take a train to the Chennai Central Railway Station or to the other important rail junctions including Madurai, Tiruchirapalli, Salem, and Coimbatore.
By Air – The Chennai International Airport handles consistent traffic of domestic as well as international flights to major destinations across India and the world, respectively.
Understanding The Monsoon Season In Tamil Nadu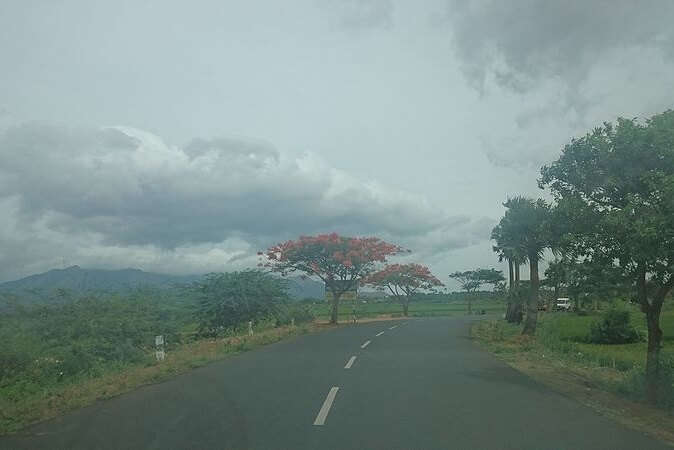 Image Source
It sometimes gets a little confusing for people to comprehend the monsoon season in Tamil Nadu. Which is why, we'll try and solve your dilemma right here.
Tamil Nadu experiences two major periods of rainfall:
The South West Monsoon in Tamil Nadu starts in June and lasts till September.
The North East Monsoon in Tamil Nadu begins in October and goes on till December.
The hills make for an excellent spot to be in during this season. It's also a great time for sightseeing, especially if you're visiting the natural attractions like botanic gardens owing to all that green foliage.
Monsoon In Tamil Nadu: 8 Places To Visit
Here are the best tourist places in Tamil Nadu during the monsoon season to make the most of your holiday. They are some hill stations, cities and towns. So, here are a few of them:
Courtallam – A Lovely Paradise
Coonoor – The Lush Gets Lusher
Ooty – Why Miss A Heavenly Piece Of Land
Kodaikanal – The Must-Visit Destination
Kanyakumari – The Southernmost Tip
Yercaud – The Ravishing Town
Valparai – A Hidden Gem During Monsoon
Meghamalai – Your Perfect Natural Abode
1. Courtallam – A Lovely Paradise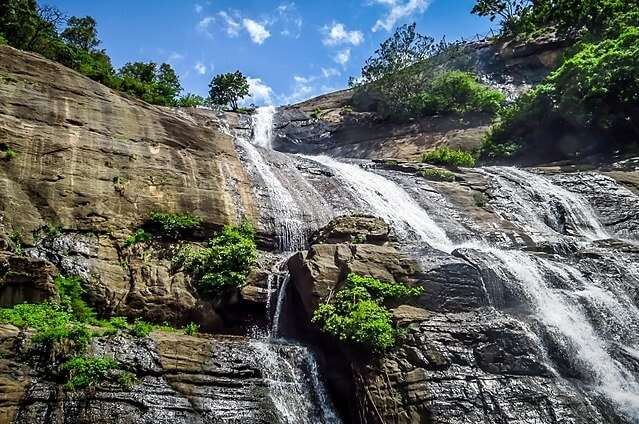 Image Source
The months of monsoon turn this place into an even lovelier paradise for nature fanatics and hill lovers. It is the best time to explore its endless natural avenues and waterfalls brimming with freshness and lush foliage. The temperature goes down to a pleasant 28°C accompanied with refreshing gusts of wind.
Set at an elevation of 160 meters above sea level in the foothills of Agasthyamalai, Courtallam is an essential region in the Western Ghats since it is still pristine and untouched. Other than waterfalls and misty hills, travelers can explore ancient temples, tribal villages, and eco parks when they are here.
Places to visit in Courtallam: Main Falls, Five Falls, Old Courtallam Falls, Tiger Falls, Chitra Sabhai Temple, Courtallam Eco Park, Gundar Dam
Must Read: 11 Mystical Temples In Coimbatore: A Must-Visit On Your Trip To Tamil Nadu
2. Coonoor – The Lush Gets Lusher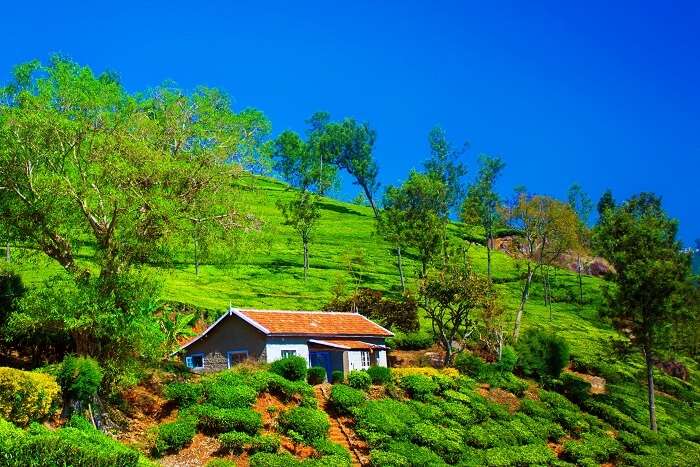 This is another small yet enchanting hill town in Tamil Nadu that has just recently started gaining popularity in the tourism sector. Nestled in the Nilgiris, Coonoor is famous for its lush tea plantations and scenic botanic gardens. If you wish to experience the true essence of monsoon in Tamil Nadu, you must visit this refreshing town tucked in the Nilgiris where you'll be greeted by sloping estates of tea leaves laden with morning dew!
Coonoor is very easy to get to since it is connected to all the major cities and towns of South India. Located a small distance away from Ooty, this summer retreat is just a train journey away for those who wish to enjoy a scenic ride over the Nilgiri Mountain Railway.
Places to visit in Coonoor: Thandu Mariamman Temple, St. George Church, St. Catherine Falls, Lady Canning's Seat, Dolphin Nose View Point, Lamb's Rock, Sim's Park are top notch places to visit in Coonoor
Suggested Read: 10 Hotels In Coonoor Amid The Lush Valleys Of Tamil Nadu
3. Ooty – Why Miss A Heavenly Piece Of Land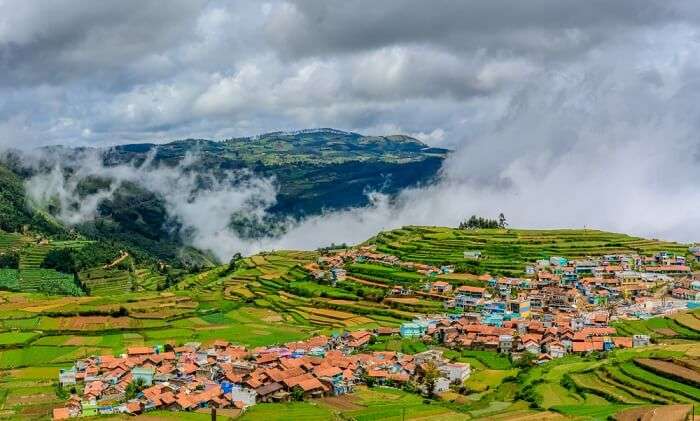 The popular hill town of Ooty enjoys a pleasant and cool climate throughout the year, but monsoon makes it all the more charming and lively. The town receives moderate to heavy rainfall during the rainy season. While the roads may turn a little slippery during this time, travelers still love to visit to witness the lush vegetation cover, misty green hills, and luxuriant valleys, and sparkling lakes.
The town's beautiful tea plantations and red-roofed colonial bungalows are all the more enjoyable to explore in that fragrant monsoon wind! Imagine taking a ride on the sweet Nilgiri Mountain Railway with a cool scented breeze ruffling your hair and a spell of rain tingling your senses.
Places to visit in Ooty: Ooty Lake, St. Stephens Church, Murugan Temple, Botanical Gardens, Pykara Lake, Pykara Falls, Avalanche Lake, Upper Bhavani Lake, Emerald Lake are some amazing places to visit in Ooty
Suggested Read: 7 Festivals Of Tamil Nadu That'll Take You Close To The Traditions Of The State
4. Kodaikanal – The Must-Visit Destination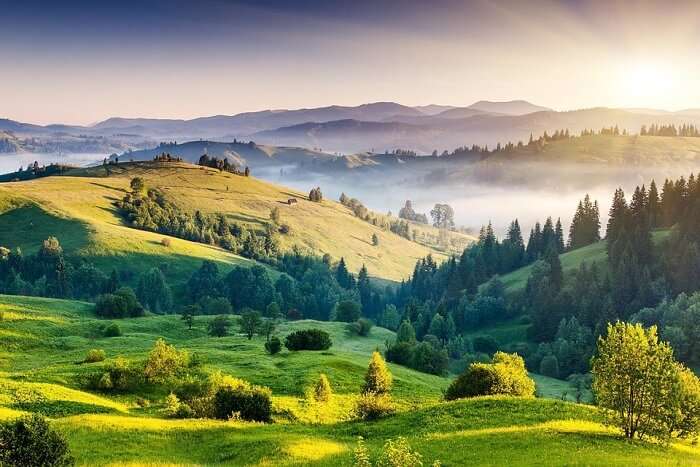 Kodaikanal receives moderate to high rainfall from June end to August that turns the whole town into a lush haven and a hit amongst photographers. The temperature during this time stays between 17°C and 34°C, which means the weather remains pleasant, though humid, for exploring this pretty hill station in Tamil Nadu.
The monsoon season brings out the true beauty of this place. Everything from its dense jungles, undulating hill slopes, slithering rivers, cascading waterfalls, and verdant valleys turn all the more green and fresh. If you are looking for a hilly paradise to enjoy the beauty of monsoon with your beloved, then Kodaikanal is a perfect choice for your romantic escapade.
From boating in the lakes, hiking in the forested hills, exploring caves, to offering prayers at the many religious sanctums, there are tonnes of things to do in Kodaikanal for adventure seekers and couples.
Places to visit in Kodaikanal: Berijam Lake, Kodai Lake, Pillar Rocks, Dolphin Rocks, Kurinji Andavar Temple, Byrant Park, Fairy Falls are some awesome places to visit in Kodaikanal
Suggested Read: 15 Kodaikanal Hotels To Pick From For Your Next Trip To Tamil Nadu
5. Kanyakumari – The Southernmost Tip

Courtesy its strategic location, Kanyakumari is blessed with a pleasant tropical climate year-round. Although the monsoon season here sometimes gets highly humid, it's also amongst the best times to explore this lively town. In fact, Kanyakumari is one of the best places to experience monsoon in Tamil Nadu to the fullest.
Kanyakumari receives somewhat moderate rainfall and covers the landscapes in some eye-soothing foliage. Some of the most magical things about this city are its crimson red cliffs, deep blue waters, picture-perfect sunsets, bewitching full-moon nights, delicious coastal cuisine, and of course, the merger of the three major water bodies – Bay of Bengal, Arabian Sea, and the Indian Ocean.
It has everything you need for a perfect vacation to the south – scenic beaches, mighty churches, ancient temples, cascading waterfalls, to majestic monuments. Visiting the southernmost tip is one of the best things to do in Kanyakumari.
Places to visit in Kanyakumari: Gandhi Memorial, Sothavilai Beach, Sanguthurai Beach, Kanyakumari Beach, Our Lady of Ransom Church, Bhagavathy Amman Temple, Kanyakumari Wax Museum, Vattakottai Fort
Suggested Read: Top 23 Tourist Places In Kanyakumari: The Land Where The Oceans Meet
6. Yercaud – The Ravishing Town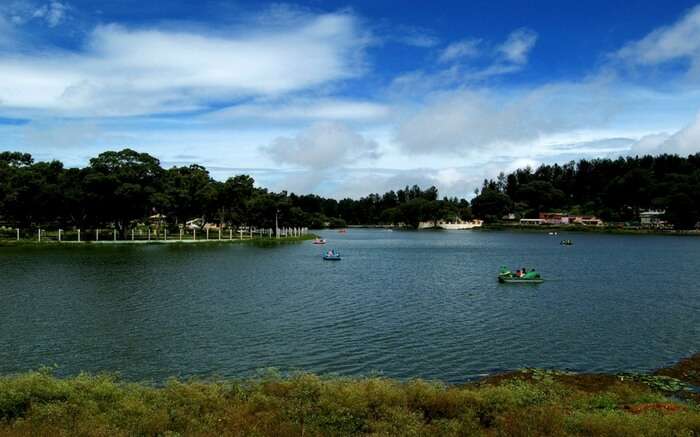 Set in the lush hills of Tamil Nadu, the ravishing town of Yercaud can be visited at any point of time in the year, including the monsoon season. The town receives moderate rainfall during the months from July to September, making up for a perfect escape for a relaxing and reviving holiday for couples, families, and even solo trippers.
Visit this pretty hill town in these months and get lost in the luxuriant fields and lush jungles of the Eastern Ghats. Go wildlife spotting in these thick jungles and spot animals like deer, foxes, and bison. Explore its beauteous botanic gardens that have over 250 species of orchids including some endangered varieties. Go boating and picnicking by the scenic Yercaud Lake. There is no dearth of fun you can have in Yercaud during the monsoon season.
Places to visit in Yercaud: Yercaud Lake, Lady's Seat, Shevaroy Temple, Anna Park, Bears Cave, Orchidarium, Pagoda Point, Kiliyur Falls, Arthur Seat are the best places to visit in Yercaud
Suggested Read: 11 Exciting Things To Do In Yercaud For A Mesmerising Holiday In Tamil Nadu
7. Valparai –  A Hidden Gem During Monsoon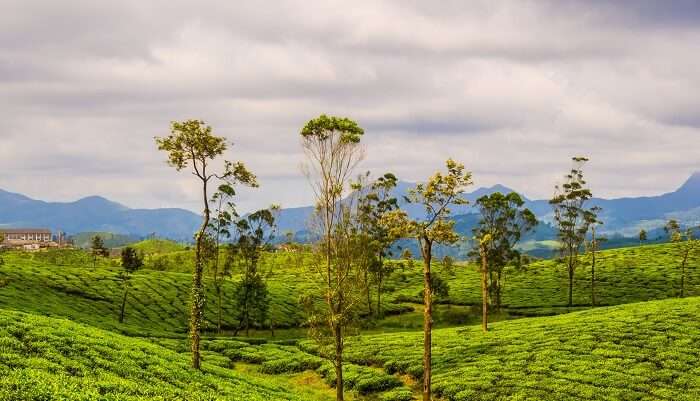 The Anamalai hills is an inspiring hill range with hill stations that are hidden within them. Valparai is one such hidden gem that is pristine and truly offbeat. At an altitude of about 3,500 feet, Valparai receives the highest rainfall during the monsoon season. The hill station is equipped with massive acres of lush greens, tea estates, waterfalls, streams, dams and dense forests. 
This is as much one of the top honeymoon places in Tamil Nadu as is a natural abode for trekkers.The place is an enriching land for nature lovers, wildlife seekers and hikers. A morning stroll in the tea plantations could really unwind the soul and rejuvenate you.
Places to visit in Valparai: Anaimalai Hills, Monkey Falls, Solaiyar Dam, Nirar Dam, Nallamudi Viewpoint, Chinnakallar Falls and so much more
Suggested Read: 14 Amazing Places To Visit In Salem That Will Complete Your Tamil Trip
8. Meghamalai – Your Perfect Natural Abode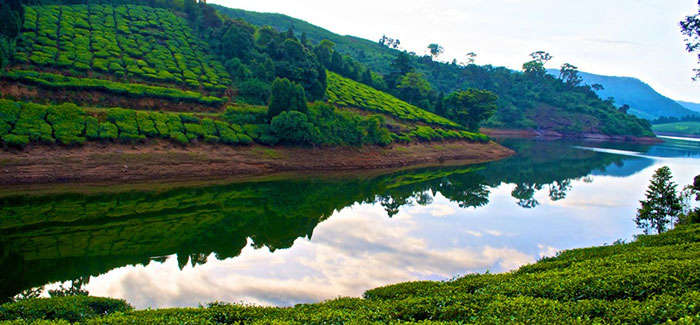 The perfect  location of Meghamalai makes it awesome for tourists from 2 regions: it is one of the top weekend getaways from Kerala, simultaneously it is also one of the best tourist places near Chennai. Your search for a calm and tranquil place for those 2 or 3 days is here. During the monsoon season, the hills get covered in mist, bird sounds are prevalent while cool wind brushes past you like heaven. Meghamalai is also known for its tea and cardamom plantations. The fragrance is too good!
The hill station is situated at an altitude of 1,500 meters above sea level in the Western Ghats and hence also popular as the "High Wavy Mountains." You will find everything: colorful flora and fauna, gushing waterfalls, sparkling natural beauty and numerous trekking spots. Nature walks are some of the best things you can do in Meghamalai.
Places to visit in Meghamalai: Sathuragiri Hills, Grizzled Squirrel Wildlife Sanctuary, Suruli Falls, Pilavakkal Dam, Meghamalai Viewpoint, Vattaparai and some more
Further Read: 29 Monsoon Destinations In India That Will Make You Dance In The Rain
With each of these destinations promising endless fun and surprises in the rain, it will surely be difficult to pick just one. But with the monsoon season just around the corner, you better start planning your holiday in Tamil Nadu if you really wish to experience the bliss of monsoon in Tamil Nadu. Don't forget to tell us all about your special vacation once you're back!
---
Looking To Book A Holiday Package?
---
People Also Read:
Monsoon In Karnataka Monsoon In Delhi Monsoon In Madhya Pradesh